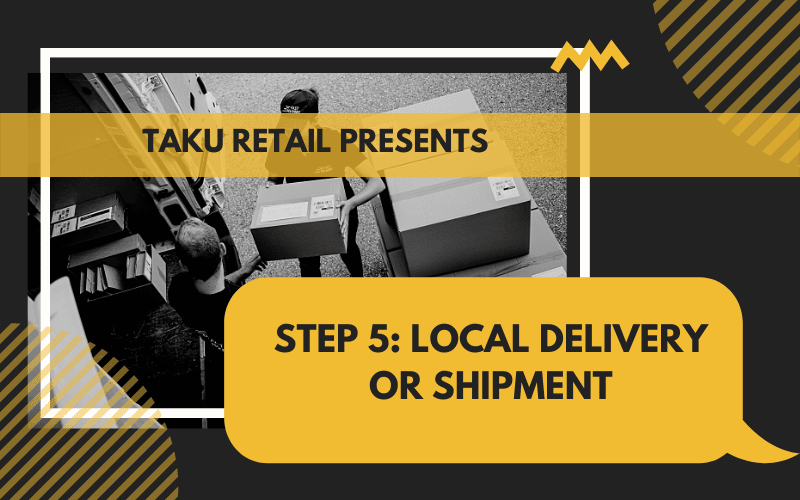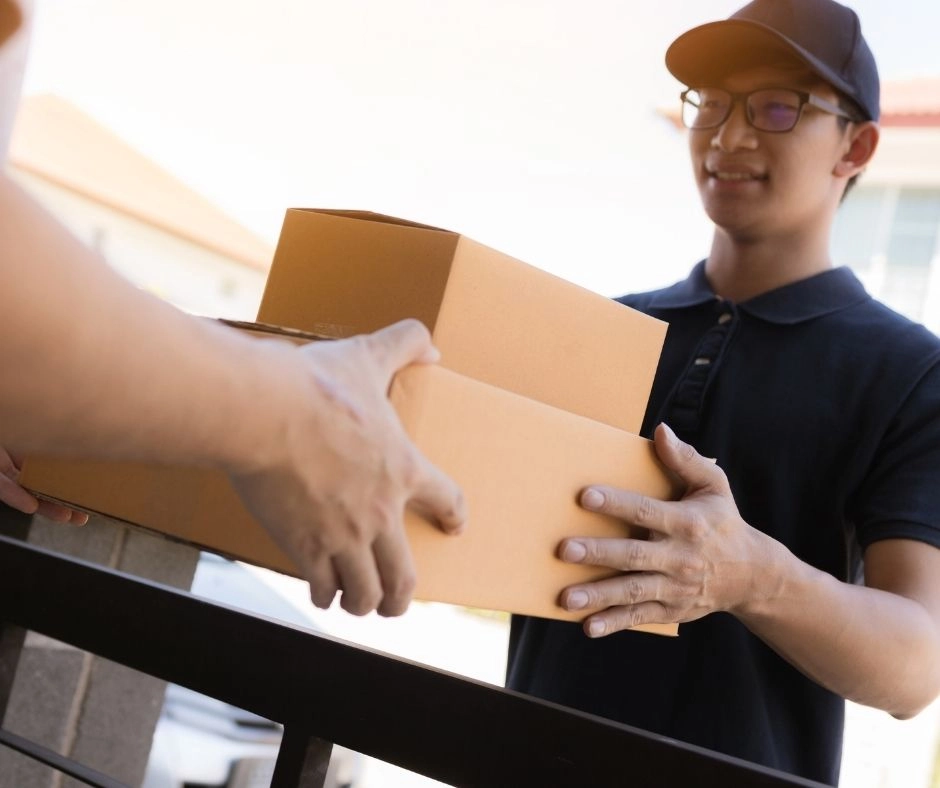 This blog on local delivery is part of a 5 part series. To see the other steps see below:
In addition to store pickup, merchants can also offer ship out fulfillment options. When we talk about ship out, we are talking about local delivery and third party shipping.
So, while it is definitely possible to sell online without offering delivery. If you're able to add shipping to your operations, setting it up in your online store may be easier than you think.
Let's take a look at both fulfillment options and review how they can provide added convenience for you and your shoppers.
What is local delivery?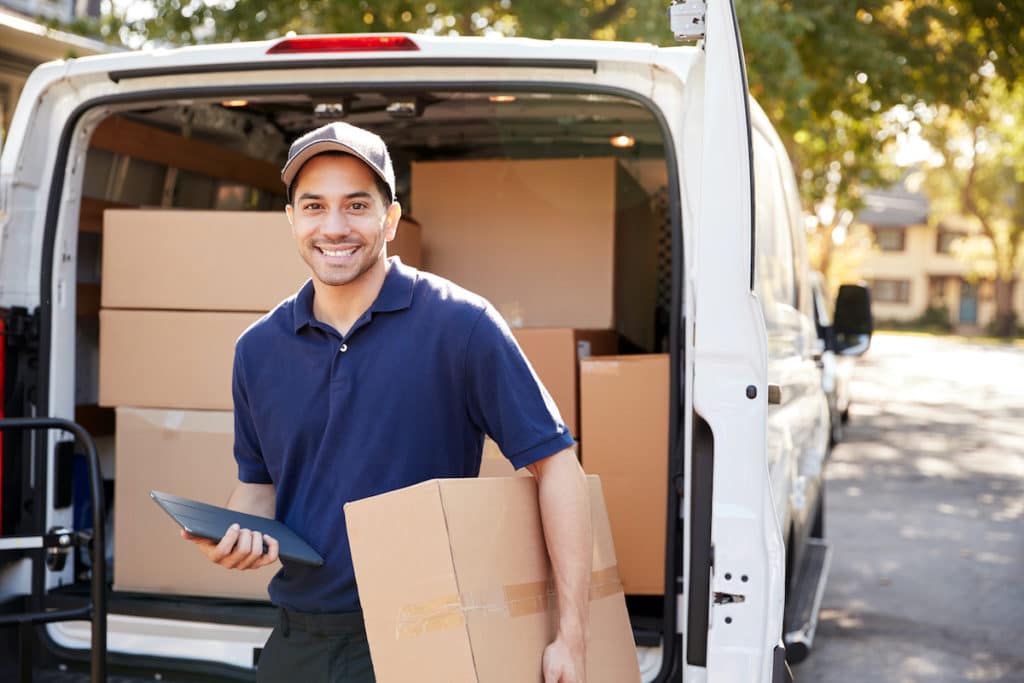 Local delivery refers to fulfilling orders in the same area (same town, city or region) that your retail business is located in. How it works is simple. Customers buy your products online, and someone hand delivers the orders straight to their doorsteps.
With local delivery, a business can either choose to deliver the orders themselves or use an on-demand delivery service such as Uber. Local delivery is different from regular third-party shipping because it often does not require as much packing materials and the delivery time can be much faster. And, of course, the fees charged by on-demand delivery services are the highest.
Regardless of who is handling the local delivery, it's important to remember that it needs to be done efficiently for it to be cost effective, as it can be expensive if you're hand delivering products even using your own staff.
Local delivery has been particularly popular since the pandemic started as merchants have been able to keep existing store staff on payroll by assigning them to make nearby deliveries when store traffic is down.
How to set up in-house local delivery.
From your TAKU eCommerce control panel, click on "Shipping & Pickup".
Click "Set Up Local Delivery".
Choose which rates you would like to set up. Decide on your preferences for:
Free delivery
Conditional free delivery
Flat rate
Custom Rates
Enter the name for this delivery option as well as a description for your customers. This is the name that will be visible to shoppers during checkout in your online store. If you choose to add a flat or custom rate, set up your rates.
If needed, you can limit availability to only store operating hours in order to make this delivery option available on certain business days or hours of the week.
You can click on "Limit Availability by order subtotal" to specify a minimum order subtotal to make sure that you only offer local delivery on orders over a certain dollar value.
Click on "Set delivery zone" and choose "zone on map" or "advanced settings" to make sure you aren't offering local delivery beyond a certain area.
Add an order fulfillment time. This will be how much time you need to prepare the online orders you receive. For example, 1 business day or a daily cut-off time for next day delivery.
Local delivery with time picker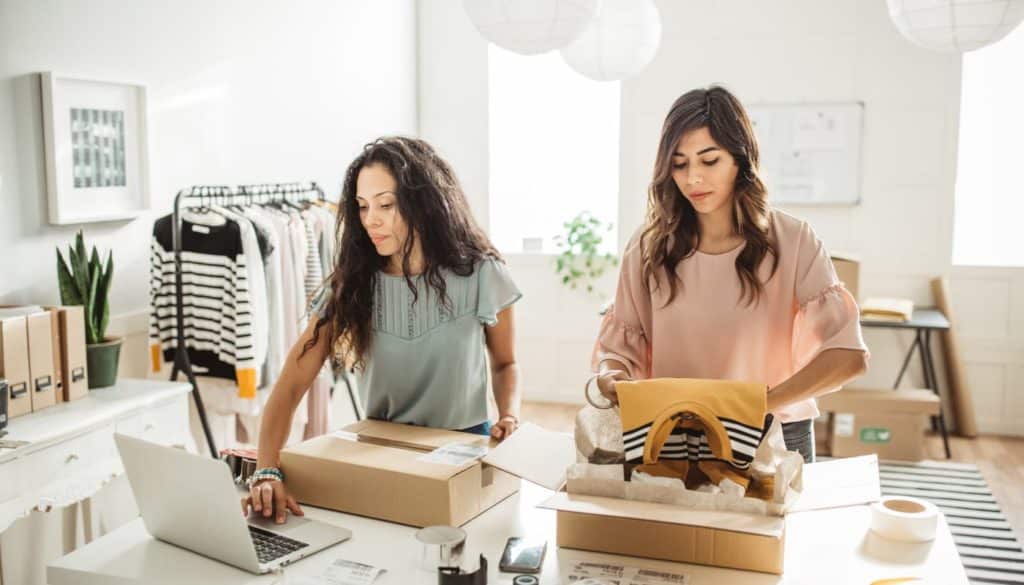 Since the start of the pandemic, local delivery has been in high demand with shoppers. But if you're managing local delivery yourself, you want to be efficient with how you manage your deliveries. It is costly for any store to deliver to local shoppers everywhere at the same time.
This is why we offer the option for stores to ask shoppers for both, delivery dates and times at checkout if they choose to use store pickup. You can now offer delivery time slots during the specific times you will be delivering in a given area. For example, you can offer free delivery to addresses within 1km and offer delivery to areas outside of this free zone only on specific days. This way, you and your staff are only delivering orders area by area which is both more cost effective and sets the right expectation for shoppers.
Third party shipping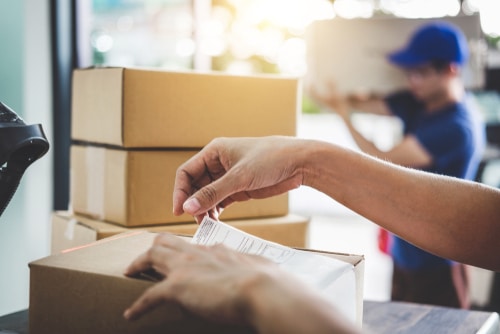 Many retailers going online for the first time often think that shipping out is the only way to sell online. However, many successful online merchants will pick and choose the products they offer for shipping. They also use shipping strategies to increase their profitability and stand out from competitors.
4 things that affect the cost of shipping
1. The package weight and dimensions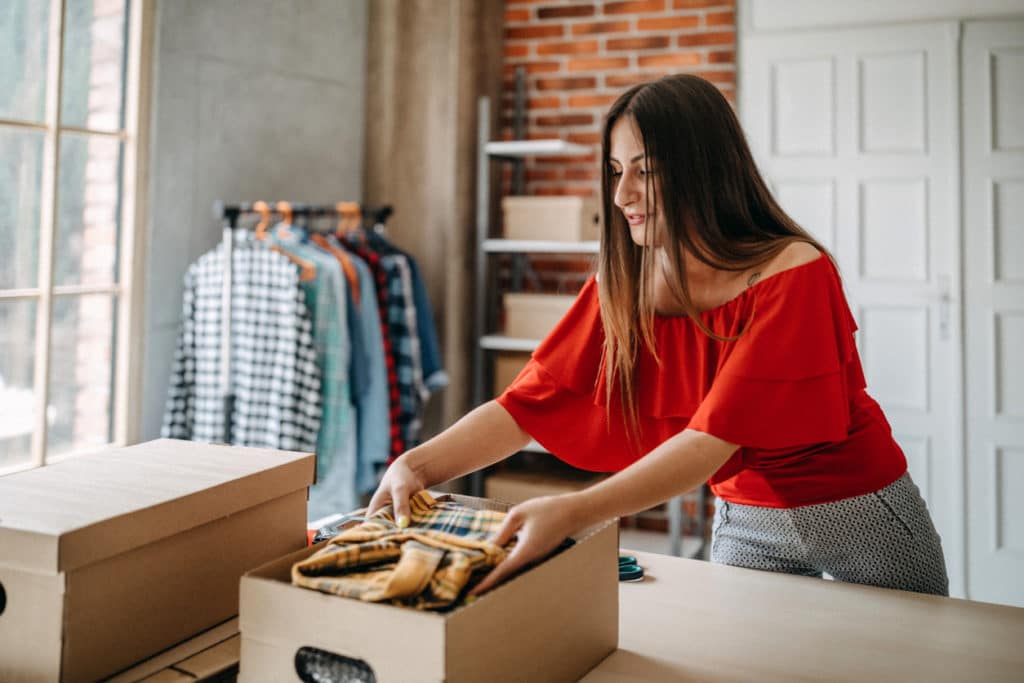 Carriers such as FedEx, UPS and USPC calculate shipping costs based on weight or dimensional weight of products. This is something you want to think about before selling a product online. With TAKU eCommerce, it's possible for you to specify the shipping method for every product. This means that you can offer only store pickup and exclude ship out options for products that are too fragile or costly to deliver.
2. Delivery location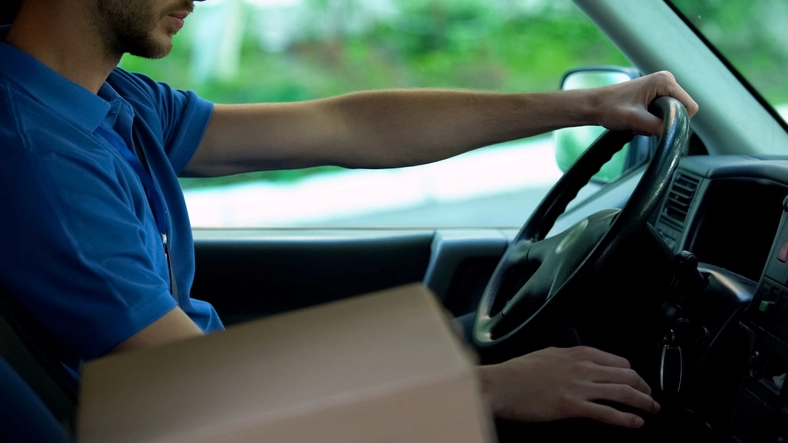 Shipping costs will vary depending on destination. For example, if you offer shipping to remote locations or internationally, shipping fees will naturally be higher.
3. Delivery times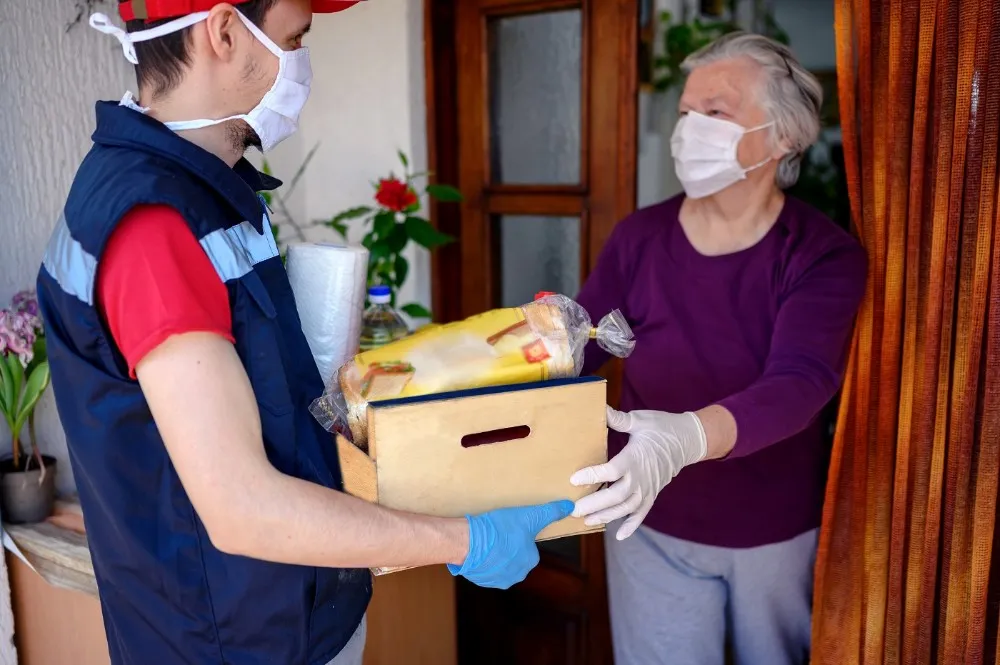 Some shoppers may want to pay for expedited shipping for faster delivery. This option is usually calculated and offered automatically by the carrier you choose to use based on availability for the destination.
4. Value of shipped goods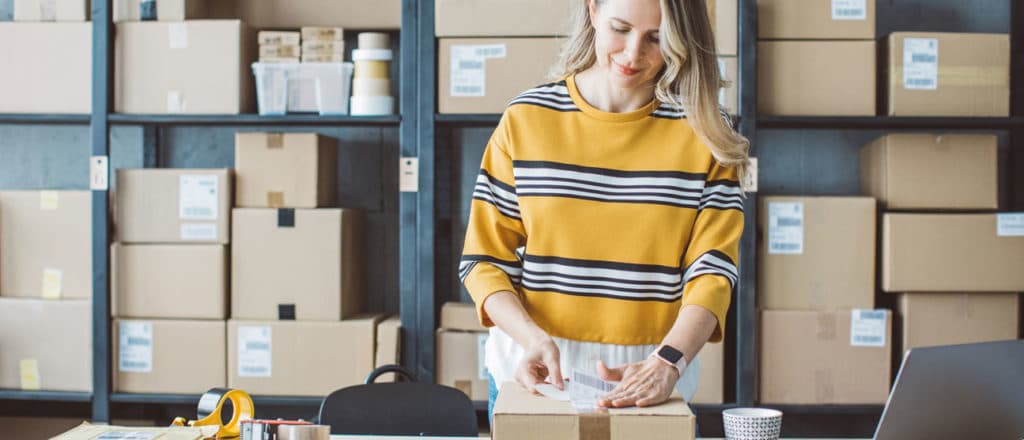 If your products are of high quality or higher value you may want to insure your shipments which will again increase your shipping costs.
While shoppers always prefer flat shipping fees (where free shipping isn't available), TAKU eCommerce also gives you the option to charge shoppers the actual cost including things such as insurance if you use the integrated shippers in the system.
Different shipping strategies you can use
1. Free shipping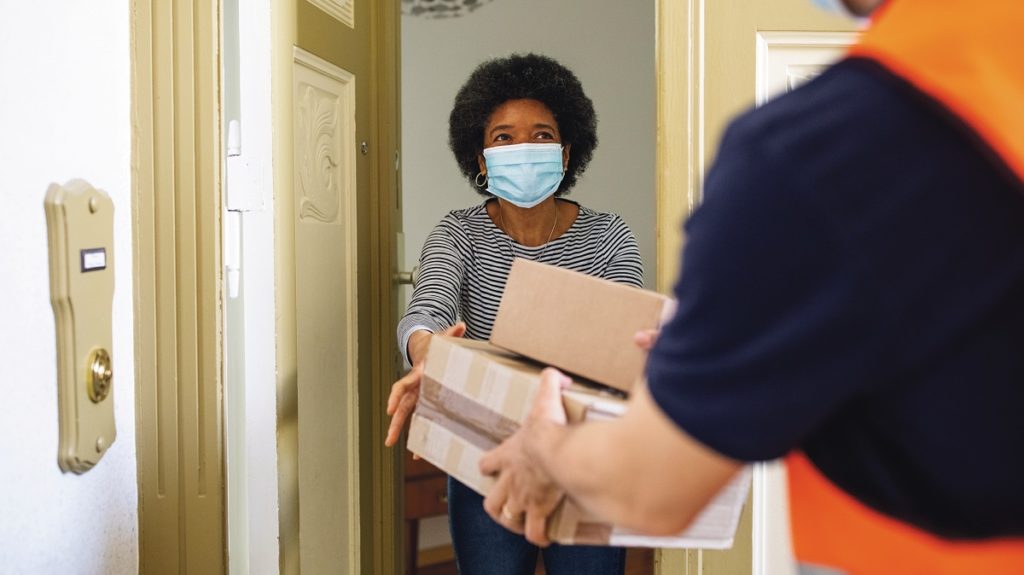 Shipping fees are the number one reason behind abandoned shopping carts. If you can afford it, consider offering free shipping to increase sales on your online store. It's best to offer free shipping on products where you make more profit but do not often require extra packaging or handling. You can also offer free shipping only on products that are being shipped locally, as the cost for local orders will not be as high.
To make up for shipping costs, you can increase the price of your products slightly or you can set a minimum order size to ensure that the orders are worth accepting.
2. Charging exact shipping cost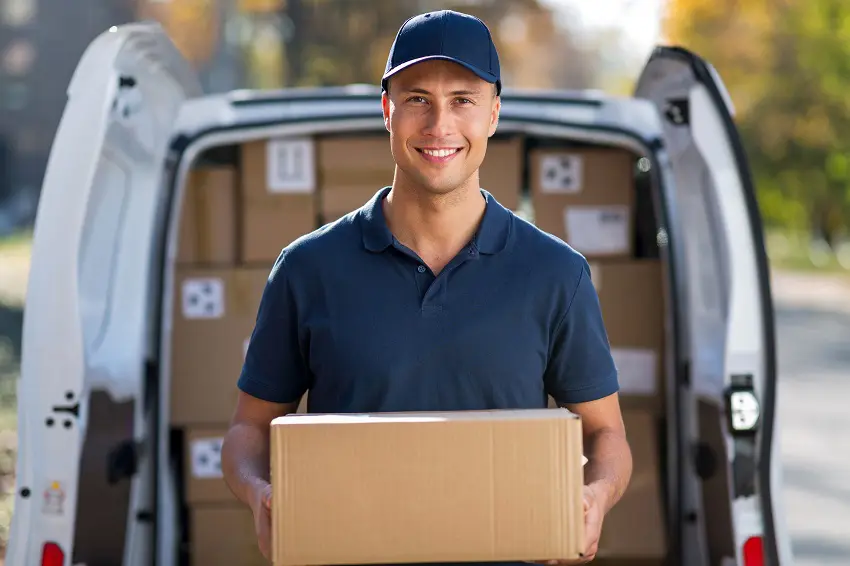 Retailers using mainstream shipping services for example USPS, FedEx, UPS or Canada post, can charge shoppers the actual cost that they're being charged by these carriers. E-commerce platforms such as TAKE eCommerce allow merchants to receive automatic online shipping rates from carriers directly during checkout. Depending on the shipper, it may be possible to add additional features such as Signature Required, Proof of Age Required, etc.
If you need more complex calculations for shipping costs, consider using tiered rates that you can base off of order subtotals or order weights.
Remember that you also have the option of manually adding the carrier's shipping rate for various order weight ranges if you're using a carrier that is not already integrated with TAKU.
3. Flat rate shipping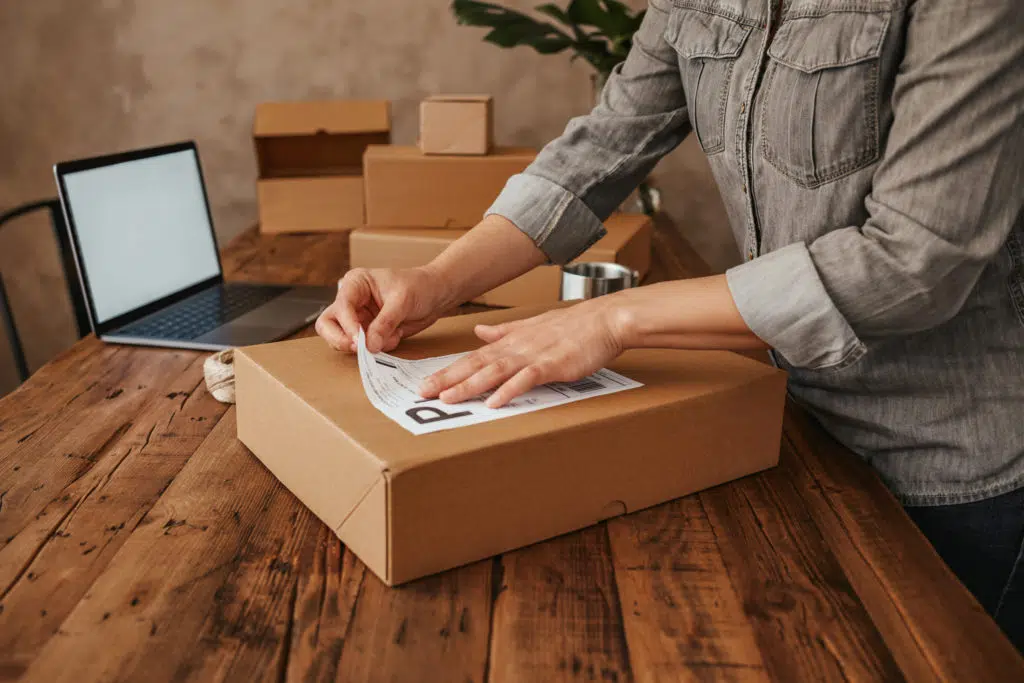 Flat rate shipping is best for retailers who deliver products themselves, or sell products of similar weight or size. For example, merchants can charge 10$ for every local delivery from their store. Many merchants will use flat rate shipping even when their shipping costs aren't the same to make it simpler for shoppers. In cases like this, the idea is that you may not always cover the cost of your shipping. But on average, it should even out as you will get larger orders and smaller orders that will cost you less.
Many stores consider shipping costs to be an indirect cost of business now. This is similar to how you would think of marketing to sell online.
---
We hope that you have enjoyed our blog post and video series. For more information on how you can take leverage your physical store to sell online easily, please visit our blog or follow us on social media.
Happy retailing!
Take a look at our other steps by clicking one of the chapters below!