Everything you need to process payments securely anywhere. Accept payments in store, over the phone, curbside or online.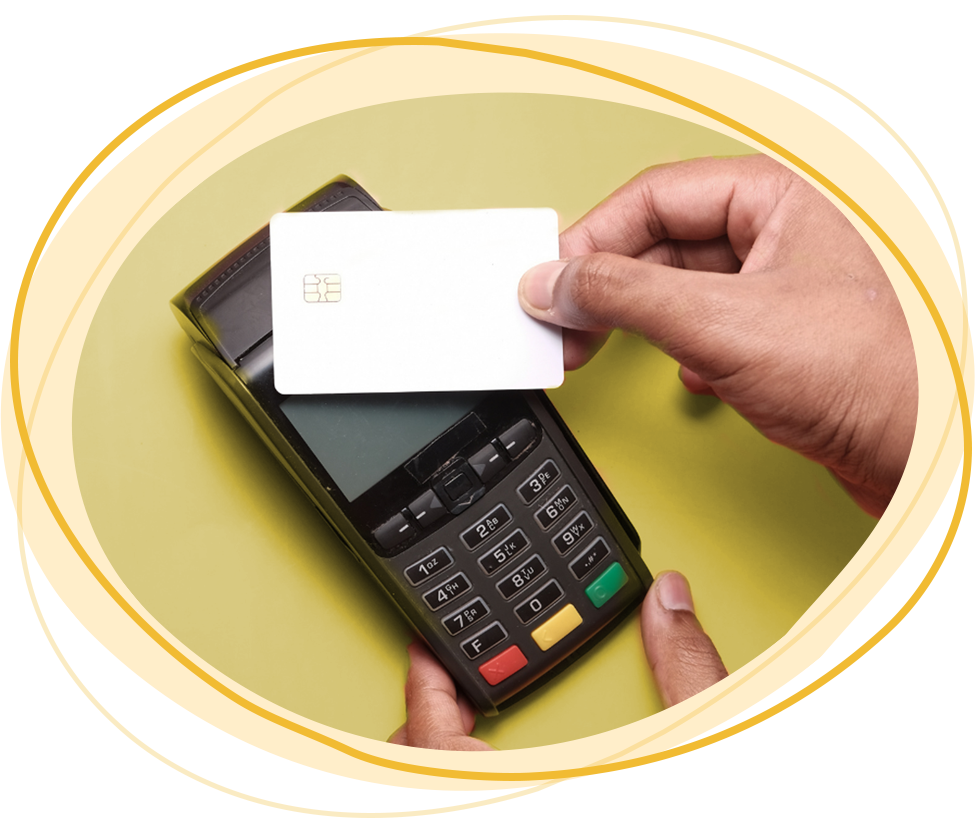 Track All Payments in One Place
However you take payments in your business, TAKU will make it easier for you to track how and where sales are made. Whether you accept payments or refunds in-store or online, track it all in one software.

In-Person Payment Integration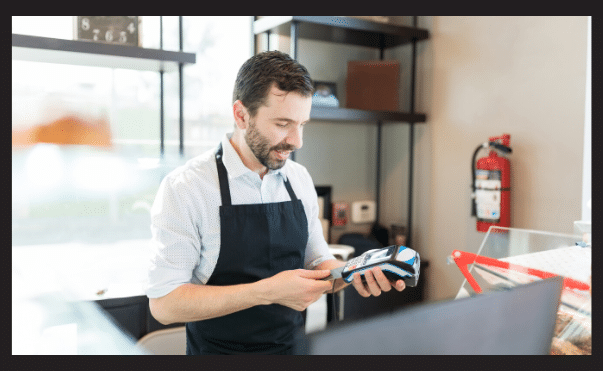 The latest payment technology
Make sure you're using terminals built with the latest technology for fast and secure payments, right from your POS. Our modern payment terminals are wireless so users can accept payments in store or on-the-go from any device.
Not your average payments solution
Make sure that you can do more than just take payments. As a unified payment and POS platform, TAKU offers:
Credit card vaulting to securely store card info for future use
Repeat orders during in-store checkout with 2-clicks
Refunding without the credit card used for up to 60 days
An online portal to view real-time settlements and payouts
E-Commerce Payment Integration
Accept Payments 24/7 Online
Start taking payments online from anywhere with integrated payments in TAKU eCommerce. Fast, secure payments for online, phone, email or fax orders – competitive rates, no hidden fees.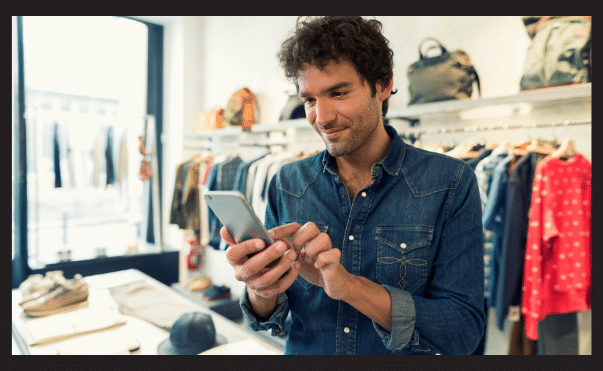 | | | | | | | |
| --- | --- | --- | --- | --- | --- | --- |
| Payment Processor | Terminal | Store POS | Mobile POS | Kiosk | Canada | US |
| TAKU Pay | S1F2 | ✓ | ✓ | ✓ | ✓ | ✓ |
| TAKU Pay | AMS1 | ✓ | ✓ | ✓ | ✓ | ✓ |
| Moneris Canada | Verifone P400 | ✓ |  ✓ |  ✓ |  ✓ |   |
​
| | | |
| --- | --- | --- |
| Payment Processor | Canada | United States |
| 2Checkout |       ✓ |               ✓ |
| Authorize.Net Accept Hosted |       ✓ |               ✓ |
| Bambora North America Hosted |       ✓ |               ✓ |
| Chase Integrated Payments Powered by WePay |       ✓ | |
| Gravity Payments & ChargeItPro |       ✓ |                ✓ |
| Moneris/eSELECT Plus Hosted Paypage |       ✓ | |
| PayLeap |       ✓ |                ✓ |
| PayPal Checkout | |                ✓ |
| PayPal Payments Advanced |        ✓ |                ✓ |
| Stripe |        ✓ |                ✓ |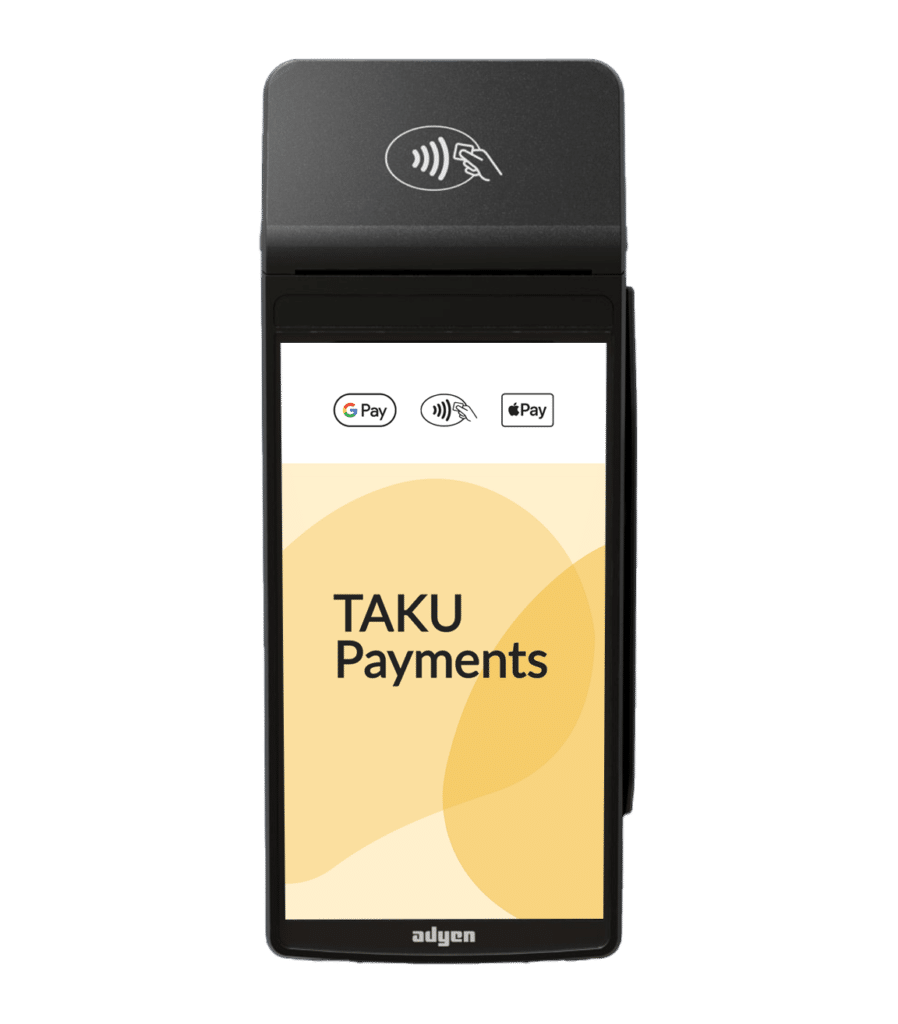 Device dimensions
200 mm L x 78 mm W × 56 mm H / 7.9″L x 3.1″W x 2.2″H
User interface
5.5" Touch display
Power Supply (PSU)
Included
Add-on Ethernet cradle (optional – coming soon)
Battery
5840mAh (21.3Wh), replaceable
Processor
Quad-core, 1.3 GHz, ARM Cortex-A7 32-bit RISC
Memory
16GB flash & 2GB RAM
Operating System
Android 9.0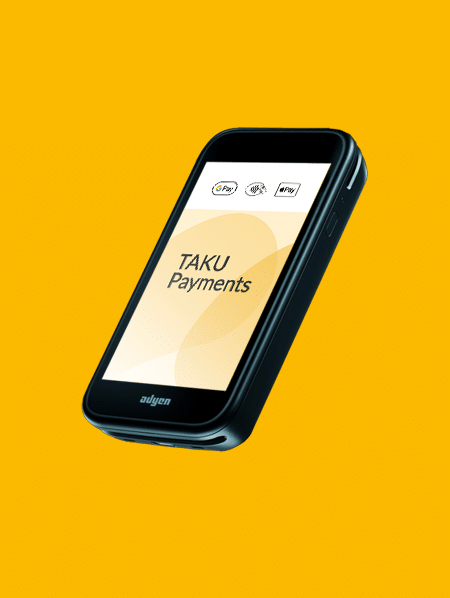 Device dimensions
122 x 67 x 18 (mm)
User interface
4″ touch display
Power Supply (PSU)
Included
Add-on charging cradle (optional)
Battery
2598 mAh (10Wh), replaceable
Processor
Quad-core, 1.3 GHz, ARM Cortex-A7 32-bit RISC
Memory
16GB flash & 2GB RAM
Operating System
Android 10