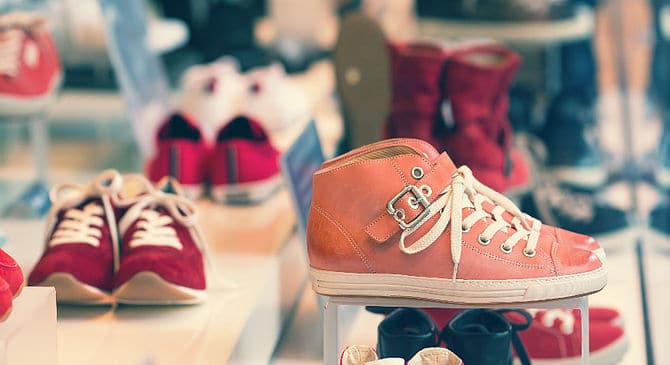 This article was originally published on the ACE POS Blog.
Attract Consumer Attention In-Store
In spite of the rise of online shopping, studies show that the majority of shoppers still prefer to make their purchases at physical stores. But with the endless choices available to consumers today, how do you hold the attention of shoppers and encourage them to make purchases in your store?
Aside from running endless promotions, with a little creativity, even small retailers can create powerful merchandising displays for in-store marketing that will draw shoppers to the tills.
Here are some examples of how retailers can better merchandise their stores without breaking the bank:
---
1) Drive traffic to the back of your store with Point-of-Purchase displays
Besides window signage, it's important to always have clear Point-of-Purchase in-store displays, especially if you are running promotions. Place your promotional items deep within your store to encourage customers to walk through but always remember to have signage that is visible from the entrance to drive that traffic.
2) Group new & exciting products together to encourage impulse purchases
Highlight market trends by showcasing your latest products together with your best-selling SKUs in an attractive raised display near your entrance or check-out area. If you know certain items are popular, running group promotions together will encourage customers to top-up or impulse buy.
3) Inspire gift-giving with beautiful packaging or tags
If you sell commonly gifted goods, you can offer gift tags or have a display of beautifully gift-wrapped products to inspire customers. For small businesses, offer to pack gifts in plain brown paper bags with tissue paper. Not only is that more convenient for the average customer, it's more cost-effective than buying branded bags in small volumes and reduces waste since customers won't generally gift with a store bag.
4) Promote your Rewards Program
If you have a popular rewards program, have displays to encourage customers to sign-up or showcase your latest reward benefit. Besides allowing you to better track customers' sales habits, a well-designed rewards program will give you a way to promote special offers and new products directly to customers. Having store displays about your program will also help your staff as it encourages customers to mention their membership or ask about joining during check-out.
---
Don't miss out! If you found this article useful, sign-up for free TAKU Retail blog updates.
#retail #merchandising #independentstores #smallretailers #smallbusiness #pointofsale #retailmarketing