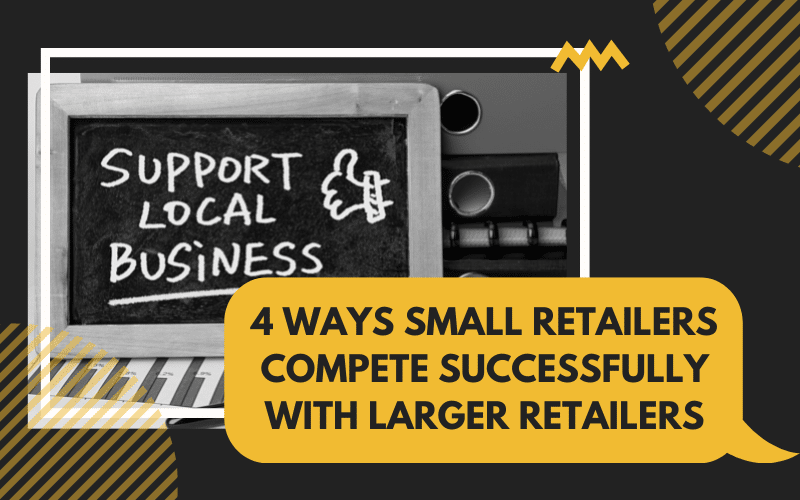 Small retailers often face the tough job of competing against big stores that have more resources – more money, bigger advertising budgets, and well-known brands. Don't worry, there's still hope. Small retailers can still compete with big box retailers if they focus their efforts. Here are some strategies that can help small retailers compete successfully with larger stores.
Focus on personalized service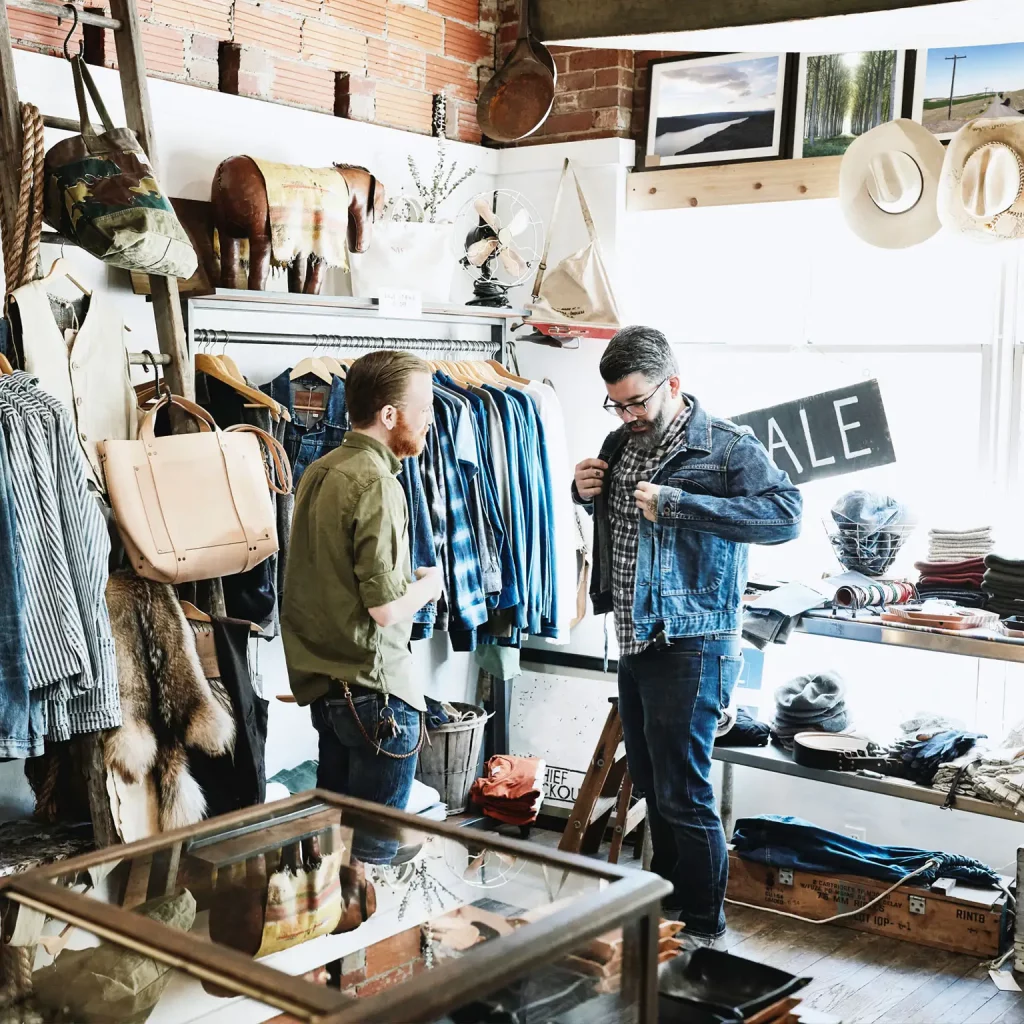 One effective strategy for small retailers to compete with larger, big box retailers is to focus on personalized service. Small retailers can move faster and offer in depth service that is hard for larger retailers to match. By getting to know their customers, small retailers can tailor their offerings to meet customers' unique needs and preferences. After all, studies have found that personalized experiences improve a customer's satisfaction and improve sale conversions by 10%-15%.
Personalized service can take many forms. For example, independent retailers can greet customers by name, remember their previous purchases, and make recommendations. Point-of-sale software with strong built-in customer management tools can easily help with this. The retailers can also offer a range of services like free gift wrapping, personal shopping assistance, and customization options. In this way, small retailers can create a welcoming atmosphere that makes local customers feel valued and appreciated.


By providing personalized service, small retailers can stand out from larger retailers that often offer a more impersonal shopping experience. Personalized service will lead to loyal relationships with customers. This loyal customer base can be a key advantage for small retailers, as it can help to drive repeat business and generate positive local word-of-mouth referrals.
Small retailers can serve niches
Offering unique and niche products is another way small retailers can compete against big box retailers. While big box retailers typically carry a wide range of products, they often prioritize popular and mainstream items. Small retailers, on the other hand, can offer unique and niche products that are not commonly found in big box stores. According to a study by ComCast, 44% of consumers say they are more likely to shop at a small business if it offers unique products not available at larger stores, so consider how you can serve niche markets in your business.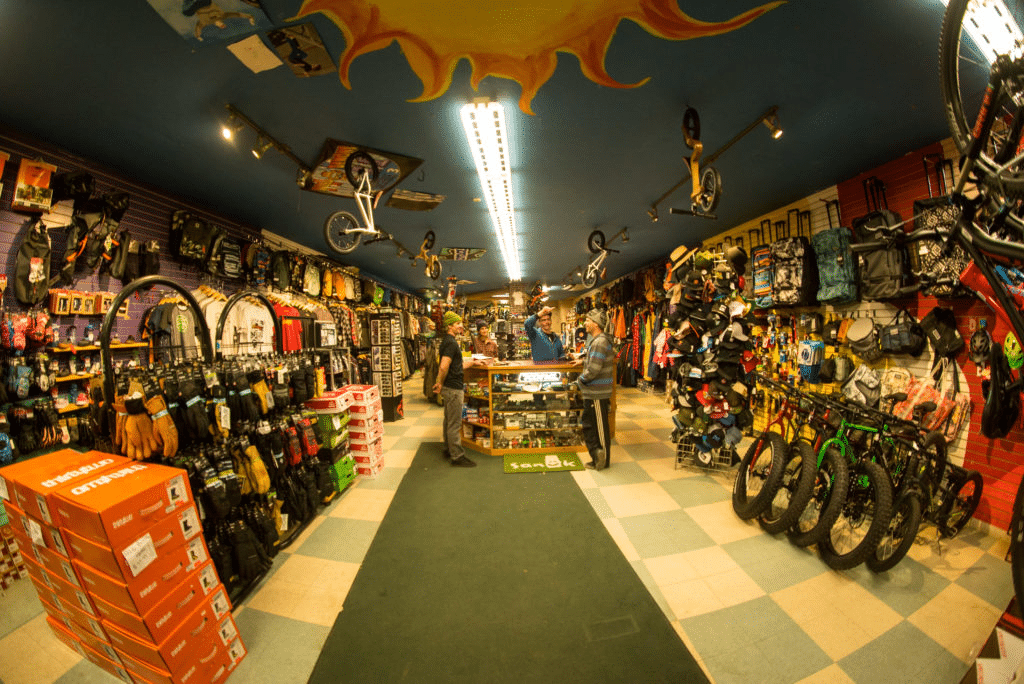 Stand out from larger competitors and attract customers seeking unique or rare products through niche offerings. For example, a small retailer that specializes in outdoor gear can offer specialty sports products that are not found in big box stores (e.g., custom made mountain climbing shoes).
To offer unique and niche products, small retailers need to identify their target market and understand their needs and preferences. To identify potential products to offer, they can conduct market research, attend trade shows and conferences, and stay up-to-date with industry trends. Additionally, small retailers can partner with local creators and craftspeople to source unique products that are not available elsewhere.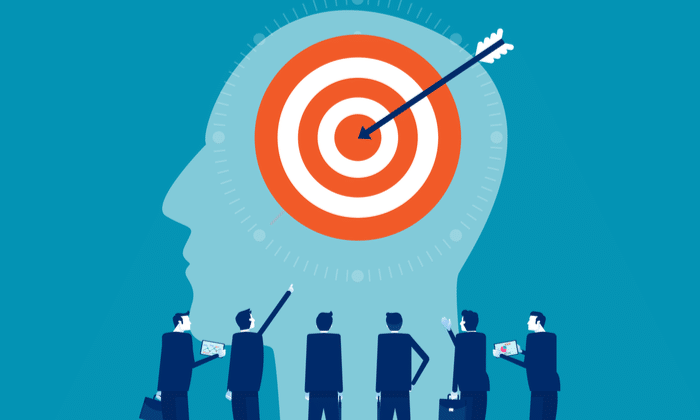 Another advantage of offering unique and niche products is that it can bring in loyal customers who love those products, and they will likely come back to the store and tell others about it. This can help small retailers build a reputation of being a special spot.
Emphasize sustainability and ethics
Small retailers can beat big box retailers by focusing on sustainability and ethics. Consumers today care much more about the environment and ethical business practices. So it makes sense that they'd prefer businesses that share these values.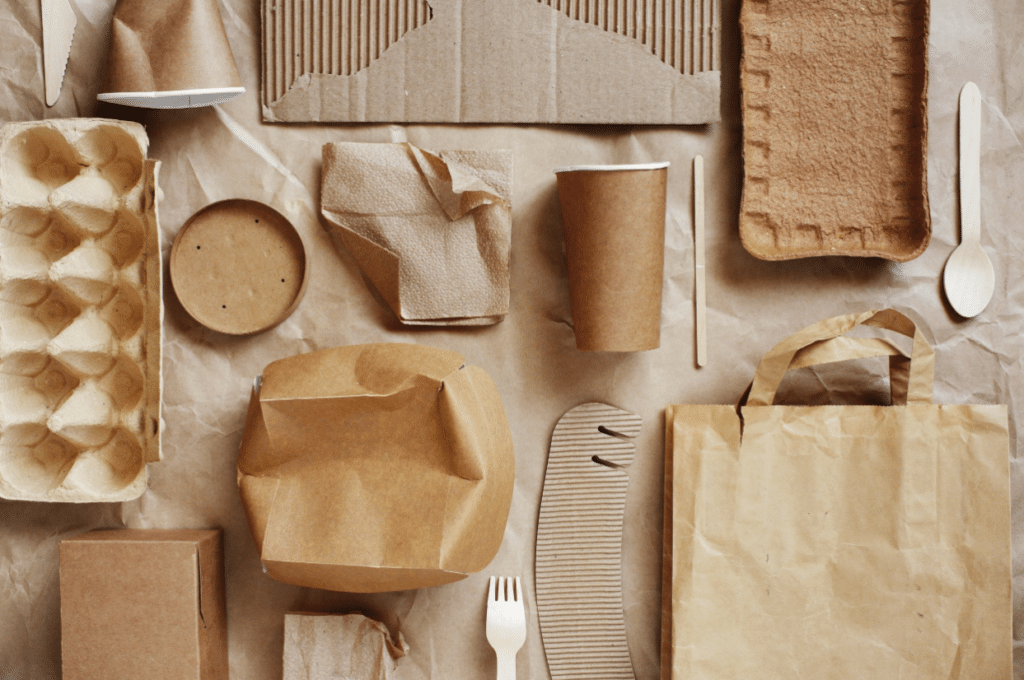 Small retailers can use eco-friendly packaging, source products from local or sustainable suppliers, reduce their carbon footprint by using renewable energy, and recycle. Customers around the world have expressed that they are willing to pay more for sustainable products.
To keep it going, independent retailers can also prioritize ethical practices such as fair labor and trade, transparency in supply chains, and donating to social causes. Prioritizing sustainability and ethics will help you attract loyal customers who have a deep connection to these causes.
Small retailers should focus on local communities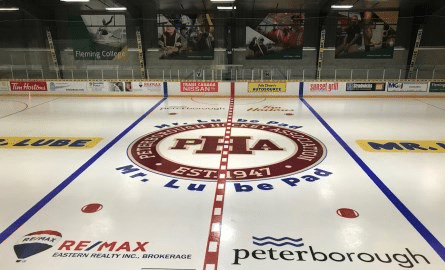 Independent retailers are an important part of any community. Building a strong local community presence is another way that small retailers can differentiate themselves from big box retailers and compete. Small retailers who engage in their local communities can build relationships with customers, establish trust, credibility, and develop a loyal following.
How can a local retailer get involved? For starters, they can participate in local events and sponsor community activities. These can include: charity events, fairs, sports leagues, or parades. They can also collaborate with other local businesses to promote each other and create a sense of unity.
---
Small retailers can compete with larger retailers by focusing on personalized service, serving niche markets, emphasizing sustainability and ethics, and building a strong local community presence. By doing so, they can differentiate themselves from big box retailers and attract loyal customers. With dedication, creativity, and attention to detail, small retailers can successfully compete against larger retailers and thrive in the retail industry.
---
If you're a small retailer looking to compete against big box retailers, consider using an all-in-one retail point-of-sale system with built-in CRM tools like TAKU. Our tools can help you manage your customer relationships more effectively by enabling you to track customer data, purchase histories, and preferences, to tailor your marketing and promotions to their needs. Learn more by clicking below.