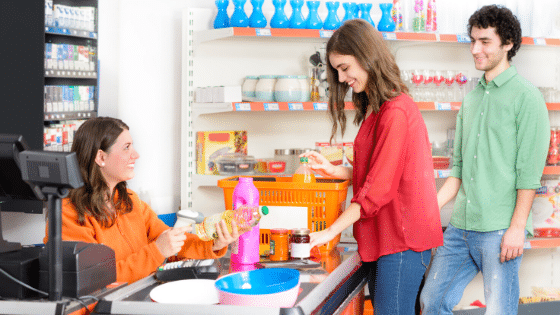 Let's face it, no-one likes long line-ups. Slow checkout process almost always leads to frustrated shoppers and poor customer satisfaction, which can mean lost sales in the process.
While the brick-and-mortar checkout experience has long since evolved from the standard cash register, shopper expectations have also risen along with it. Today's retail shoppers expect a fast and easy checkout experience because of the rise of e-commerce. With convenience at their fingertips, shoppers want what they want and fast.
That's why we've put together the following tips to help you speed up your in-store checkout. Keep reading to find out how you can provide a frictionless experience that will keep your shoppers smiling while you ring in more sales!
1) Accept different payment methods
Today, shoppers pay with a lot more than just cash or card. That's why accommodating different payment methods can go a long way in reducing lineups and speeding up the checkout process. In fact, the more payment options you accommodate, the easier it is for shoppers to check out efficiently.
To speed up your checkout process, consider enabling the payment types below.
Contactless Payments: Contactless payments are a faster alternative to chip and pin transactions. In fact, tap-and-pay technology has been adopted by many major credit card companies and is a popular payment option for in-store shoppers.
Mobile Payments: According to a survey done by Blackhawk Network, three out of five U.S. smartphone users have a mobile wallet. While this is a large chunk of consumers, enabling mobile pay can also help retailers capture sales when shoppers leave their wallets at home.
Expert Tip! Check your processing contract to see if you are liable for any chargebacks on contactless payments. Though the increase in speed may still be worth the risk of possible chargebacks, you will want to minimize your exposure by encouraging the use of digital wallets (Apple Pay, Google Pay, etc.) which have secondary authentication. You can also consider having CCTV coverage in your checkout area to deter would-be fraudulent shoppers.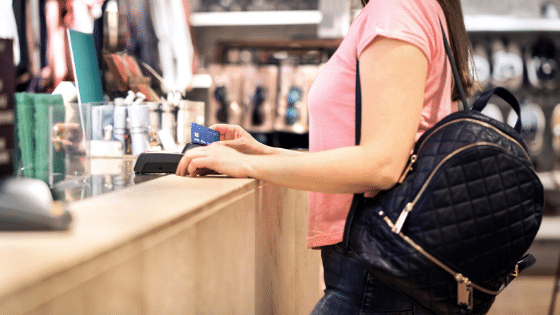 2) Offer a buy online pickup in-store (BOPIS) option
Customers value convenience over many things in retail. Checkout is one of the main parts of the shopping experience where convenience is most valued. In fact, 40% of in-store shoppers state that check-out is when convenience is most important to them.
One of the best ways provide immediate shopper convenience is a BOPIS option. Physical stores are important because shoppers may not have time to wait for products to ship and are looking for something for immediate usage. BOPIS solves several problems that have increasingly discouraged today's customers from shopping in-store by:
Optimizing the customer experience by ensuring that shoppers are never disappointed (e.g. products are out of stock) when they get to the store.
Saving shoppers time when they are in the store – everything is already ready for pick-up. Retailers can streamline the process even further by dedicating certain checkout lines and POS stations to BOPIS shoppers. Don't forget to merchandise around these areas with high-margin "snackable" products to capture any last minute impulse purchases!
According to an article by the Business Insider, almost 70% of US consumers use BOPIS. Buy online pick-up in-store options significantly increase checkout speed because all shoppers have to do is come to the store and pick up their orders. In some cases, 50% of shoppers state that they decide where to buy based on whether they can pick up their orders in-store.
At the same time, BOPIS also boosts sales and profitability for merchants by improving cashflow with prepaid orders, encouraging more impulse buys in-store, reducing overall delivery costs and minimizing returns compared to e-commerce.
It's important to remember that BOPIS is most effective when used with a retail POS that can handle "unified commerce" as real-time stock levels are key to product availability. Unified commerce is just another way of saying a total retail management platform that offers a single view of inventory, sales, and customer data across an entire business in real time. As expected, the need for real-time data grows as sales volume and transaction complexity increases.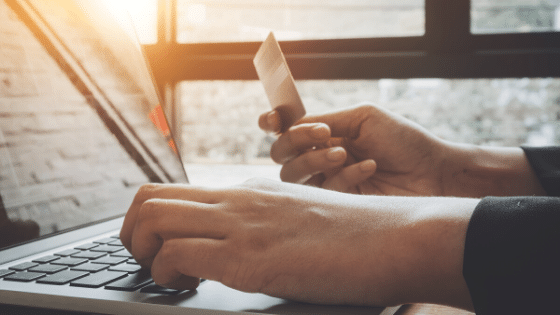 3) Upgrade to a line-busting POS
One of the best ways to speed up your checkout process is to choose the right POS system. With so many different options out there on the market, it's best to choose a POS that is designed for checkout speed. Particularly, look out for the following features in your POS software:
Cross-platform capabilities that let you turn any device into a station. You'll want to ensure that your POS is mobile-friendly and that it can be run from any device. Choose a system that lets you ring in sales from anywhere in your store when lineups get too long. This means you can speed up the checkout process for your shoppers based on real-time demand.
Easy to navigate salescreen. Look for a POS software that is user friendly and designed for minimum clicks. Ideally, cashiers shouldn't have to leave the salescreen in order to complete a transaction.
Fast barcode scanning. To ensure a fast checkout process, it's necessary to choose a POS system that is designed for fast scanning speed. It's also important that your POS software can handle multiple barcodes per SKU.
Advanced inventory search. In addition to the features mentioned above, your retail POS needs to have smart search functions and the ability to quickly recall your last search. This will give you and your employees the ability to search products by keyword, description, or tag in case labels fall off or barcodes are not scannable.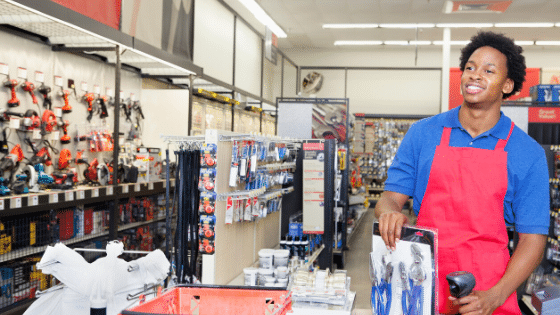 4) Train your staff effectively
Having the right POS technology and hardware in place is not enough. Retailers need to consider the people who are actually operating the technology (sales associates).
Staff are a crucial part of checkout optimization. Which is why store owners must allocate adequate time and resources to adequately train them. To make things easier, think about adopting a POS system with built-in training tools. This will boost employee productivity and encourage self-service while significantly reducing training costs and time.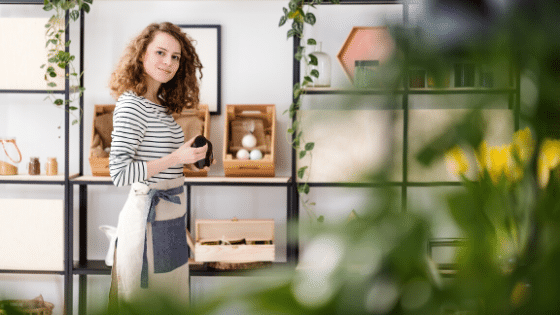 5) Enable self-checkout
To speed up check-out processes, one of the options that retailers can give to customers is a self-checkout section. This is especially so for small independent grocers or pet stores. Allowing customers to checkout themselves means that there are more staff that can help out other people browsing in the store — whether it is buying one item or topping up their baskets.
6) Email Receipts at Checkout
While digital receipts are environmentally friendly, they're also useful in cutting checkout lines. For one, shoppers won't have to wait for their receipt to print out. And your employees won't have to waste time refilling the receipt printer – risking the chance of aggravating customers who are already waiting in line.
In addition to streamlining the checkout process, digital receipts also come with significant business benefits, including:
Giving retailers an easier way to build email lists and gather customer data
Helping reduce fraudulent returns
Decreasing overhead costs by eliminating printed receipts
Driving future interaction when you include links to the store website and social media
Allowing retailers to include personalized marketing message on receipts boosting customer satisfaction and loyalty
Expert Tip! Privacy is an increasingly important customer expectation. If you are collecting email lists, make sure that your POS system gives you the ability to legally collect consent for marketing directly from your customers.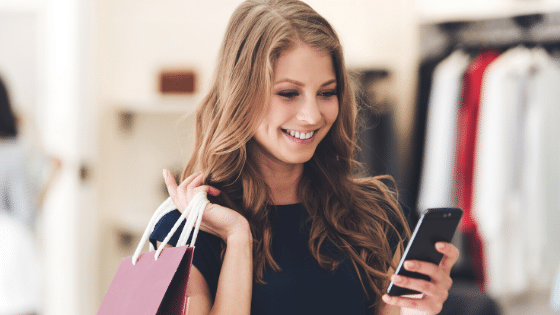 ---
We hope you found this article helpful!
Join our beta waitlist here. In the meantime, you can subscribe to our blog for more helpful retail tips and strategies!