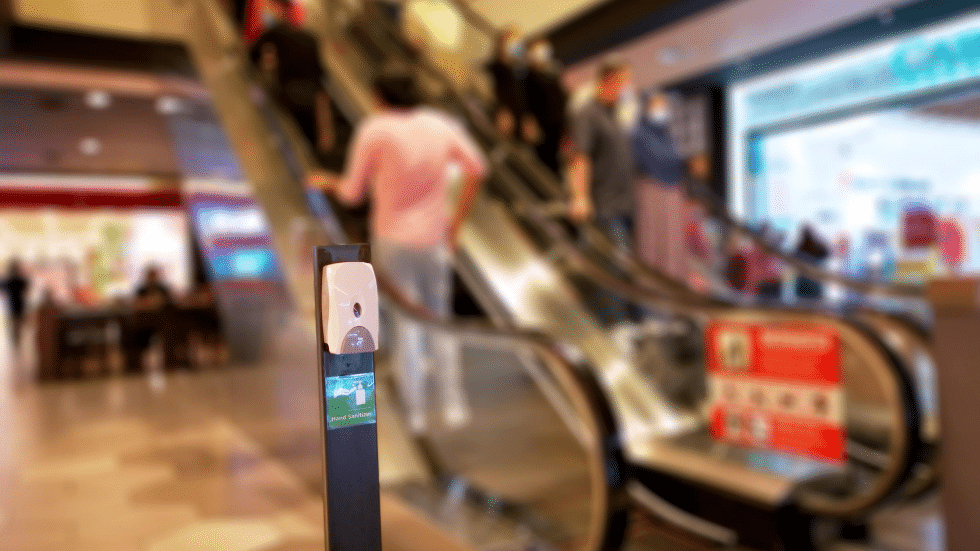 The Coronavirus pandemic – and the shift in the way consumers shop, work, and live – has drastically changed how things are done across different sectors of the economy.
And retail is no exception. Due to the pandemic, there has been a 15-30% increase in consumers who purchase online. Consumers have also increased their use of different sales methods such as contactless payment, curbside pickup, virtual consultations, and even social commerce (purchasing products through social media). According to retail experts and shopper surveys, this new behaviour is here to stay.
To survive the pandemic and meet the new expectations of shoppers today, merchants need to use modern POS technology that will allow them to quickly adapt to market changes (e.g. future lockdowns) and easily sell both in-store and online. The need for flexibility is why retailers today are increasingly relying on cloud POS technology.
What is a Cloud POS solution?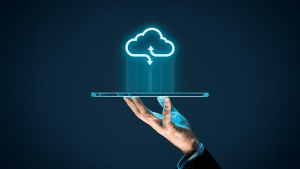 A cloud POS system is a point-of-sale solution that doesn't need to be installed anywhere. Instead of maintaining a server computer in your physical store, cloud POS companies host your information on secure third-party services such as Google Cloud or Microsoft Azure. This is in contrast to traditional POS systems which can only be installed and/or used on specific devices.
At first glance, having your information stored elsewhere might seem scary. But cloud-based systems have a lot of major advantages in the current shopper environment when compared to installed software. In particular, they are a lot more cost-effective and flexible. These characteristics make a huge difference during these uncertain times and are key reasons why more merchants are switching to cloud-based systems than ever before.
Our team has been supporting and building software solutions for retailers for a long-time now. Until the pandemic started, multi-location retailers were the businesses most likely to look at cloud-based POS. This makes a lot of sense since the sharing of information between different stores is much harder with traditional POS systems. But today, the pandemic has significantly increased the demand for online sales options across all sectors. This means that, to survive, even a retailer with only a single physical store needs to manage sales, customers and inventory between in-store and online sales channels.
Let's take a closer look at some of the main benefits of replacing your traditional retail POS with a cloud-based system.
The Benefits of Cloud Technology for Retailers Post-COVID-19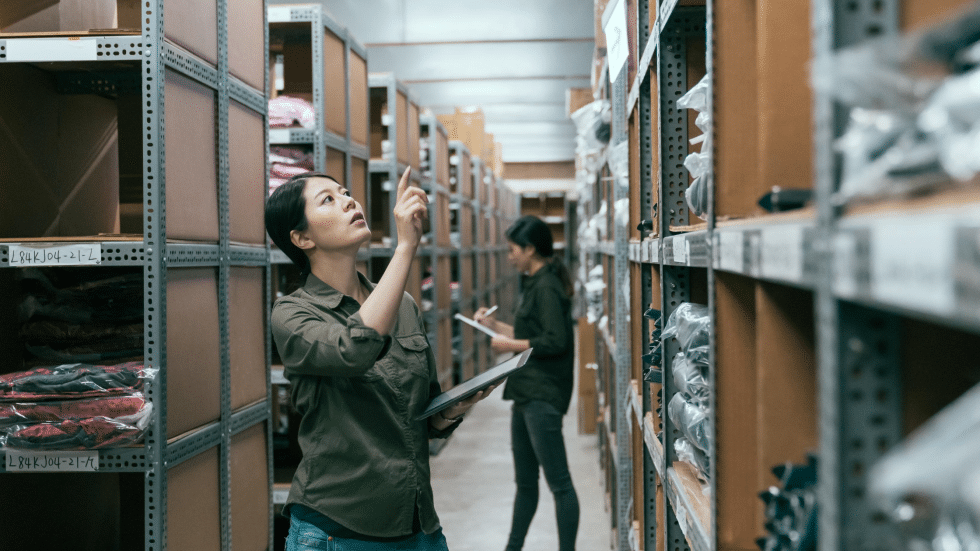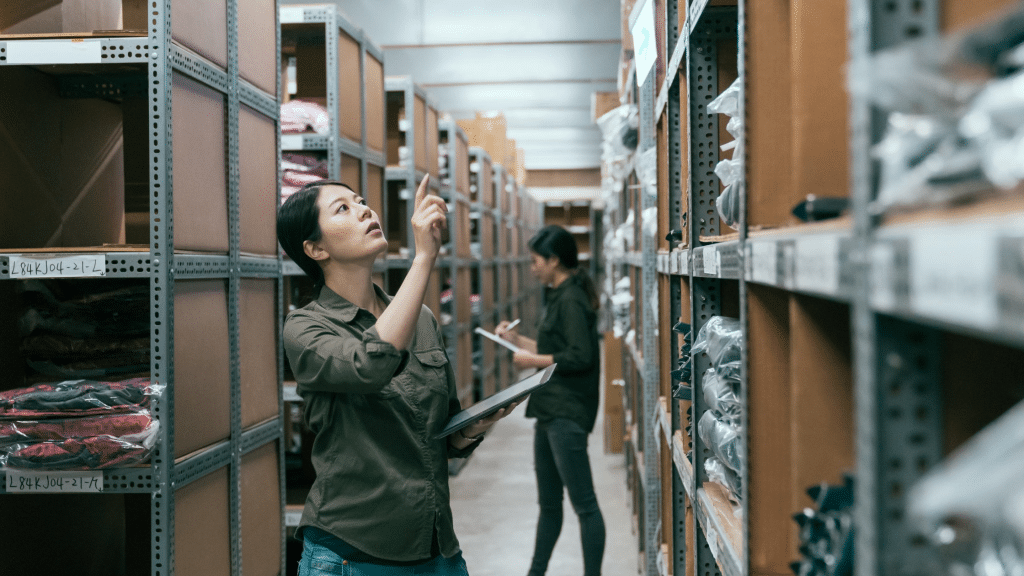 As traditional shoppers are increasingly buying online for delivery or pick-up, retailers need to keep track of inventory in ever more places. This is a major headache for many retailers as online sales channels are often handled separately with traditional POS systems. But keeping track of inventory history and stock levels everywhere you sell is critical as stock-outs mean upset customers and lost sales.
A lot of traditional POS solutions have "cloud" options but many of these are clunky, remote workarounds that don't sync inventory across storefronts in real-time, often break down or require expensive third-party tools and technical support to fix.
With demand levels fluctuating throughout the pandemic, managing inventory using traditional systems that are separate or sync on a timer can be a serious drain on resources and finances. And the pandemic has made it even harder for merchants to afford the staff necessary to manually manage inventory or check stock levels because the numbers in the system can't be relied upon.
With a modern cloud-based retail POS platform, today's retailers have the ability to do all of the following within a single software:
share the same products across all locations and digital channels
split the same product stock quantities by store, website or warehouse
easily create new stores or stock splits to re-allocate inventory at any time
give staff the ability to check all locations for real-time product availability
control exactly how much access staff have to see costs and inventory details
fulfill sales across all channels quickly for delivery or pickup with ease
buy online, pay in-store during pickup
handle buy online, return in-store
minimize stock-outs because you can quickly adjust purchasing or move stock quantities around as sales happen, not after the fact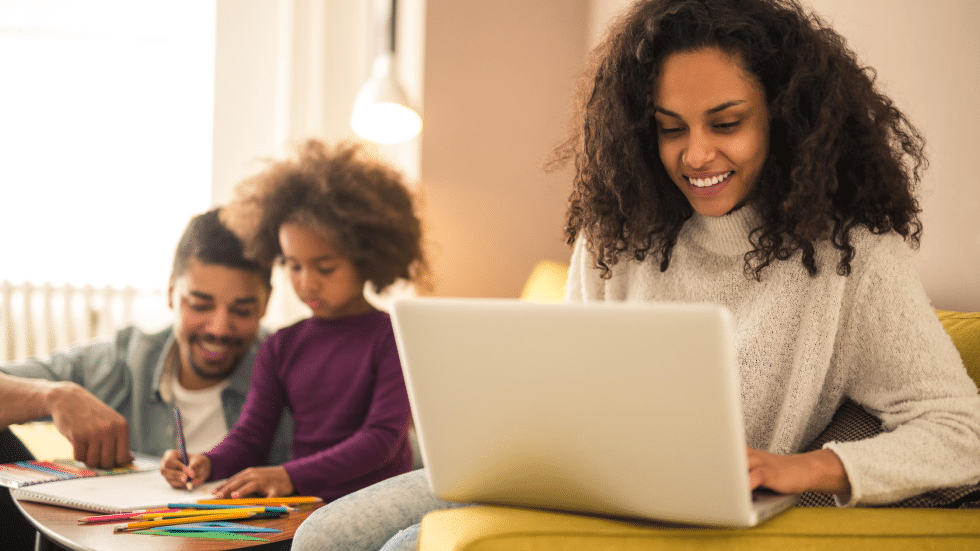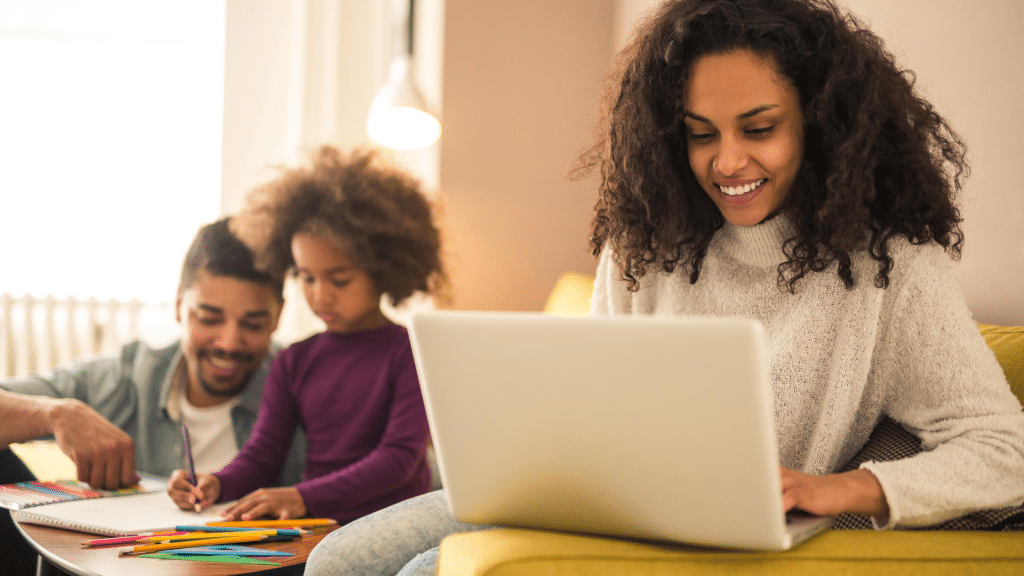 A cloud-based retail system provides greater mobility which basically means that retailers can sell from anywhere inside the store, outside the store or online 24/7. The COVID-19 pandemic has proven that retailers need this kind of flexibility in their business. During the recent lockdowns, retailers with access to their POS systems from anywhere were able to immediately work from home or take payments outside of their stores to offer curbside pickup.
Modern systems such as TAKU Retail can function on any device which makes it even more cost-effective for retailers to adopt. True cloud systems are not tied to any specific device. Where earlier cloud systems are limited to only a single type of hardware (e.g. iPads), the latest cloud POS systems allow retailers to use any existing web-enabled devices (e.g. Windows or Mac computers, Android or Apple smart devices) together. This type of flexibility helps merchants reduce the overall cost of hardware, even as they grow, since almost any existing device can be turned into a station.
And accessibility doesn't refer only to selling or accessing reports. While older installed or cloud systems only give retailers access to specific functions, true cloud systems give you full access to all of the features in the software so you can run your business from anywhere. Accessibility also includes managing access rights all from one dashboard. If you're a larger retailer, you should be able to quickly manage (or revise) the access rights for each staff member across all devices wherever you happen to be working.
3. Manage shoppers from every channel in one dashboard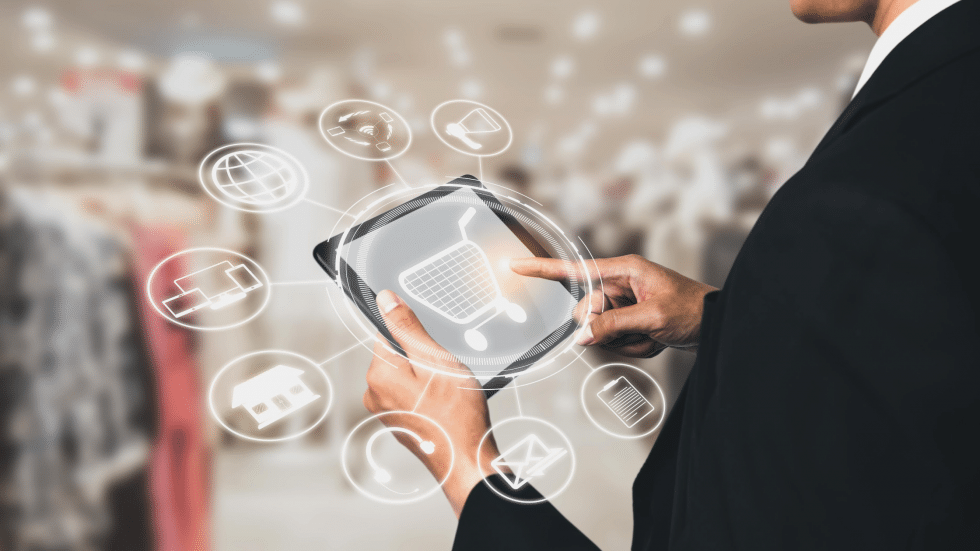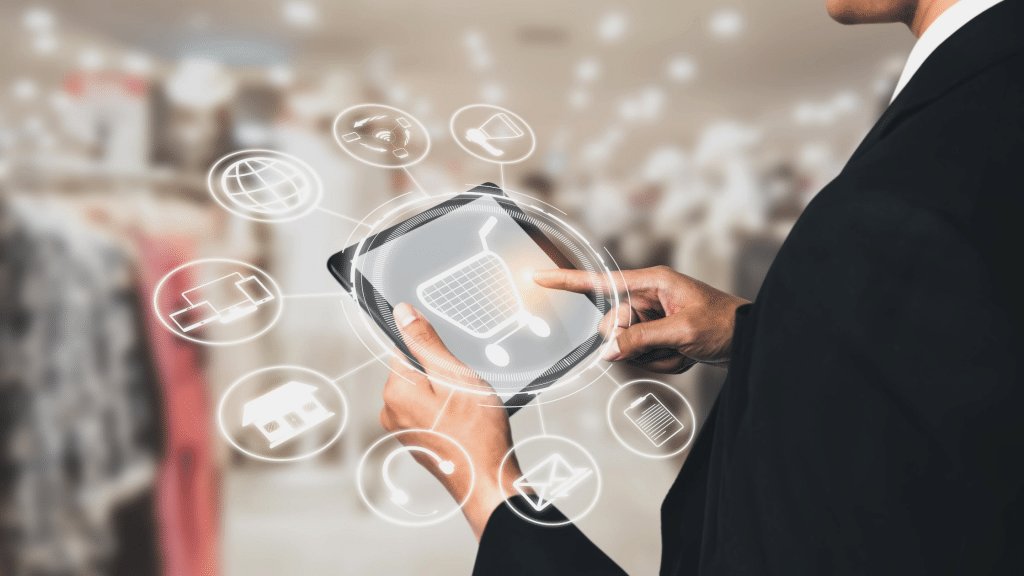 While the Coronavirus pandemic will pass, changes in consumer shopping habits are here to stay. Retail consumers are now shopping locally, cost-consciously, and digitally. Being there for your customers wherever they are is often called "omnichannel" retail or "unified commerce". And shoppers that are using multiple sales channels are likely to continue to do so.
What's important to remember is that being omnichannel is about more than simply taking sales in all channels. It's about providing a consistent experience for shoppers across all touchpoints. It means making it easier for shoppers to find you, buy from you or even bring something back to you. There's no doubt that taking orders online is important to the survival of a lot of retailers during the pandemic. Similar to the value behind impulse buying in-store, the average order size of omnichannel customers are often higher because you have more opportunities to engage with your shoppers across different channels.
Another thing to keep in mind is that online sales naturally come with higher return rates as shoppers make mistakes or shipments are damaged. Being able to manage all of your sales and returns across all channels in one place is important to minimize returns and to minimize the costs of these returns – e.g. by offering in-store returns or exchanges to avoid losing sales or paying double the processing fees.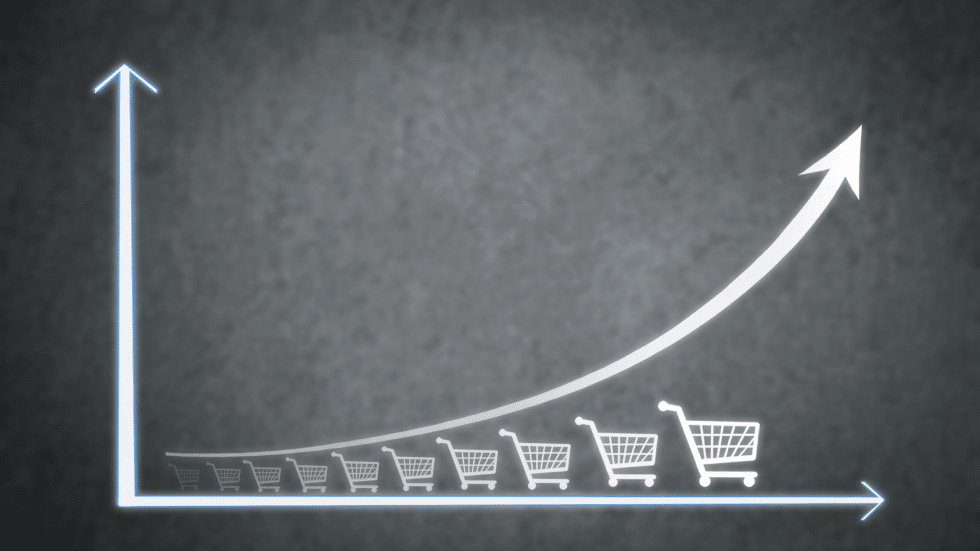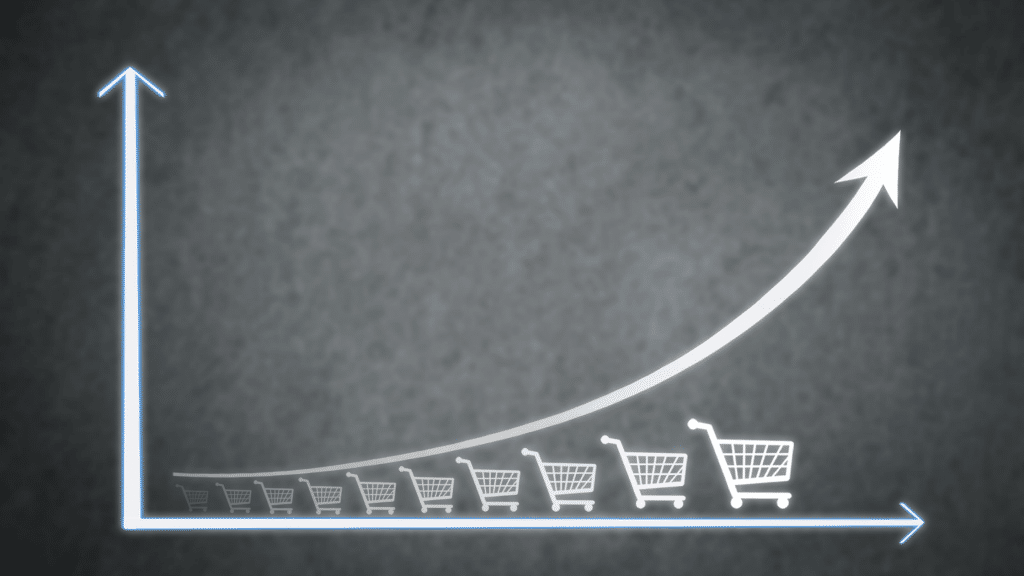 Many retailers experienced significant growth in online sales and curbside pickup during the pandemic. In fact, in some essential sectors, traditional stores were unable to keep up with the demand as they struggled to handle the sudden boost in traffic.
As your business grows and becomes more complex, your retail management system must be able to accommodate new stores, new sales channels, new employees, and new product lines without any limitations. A flexible unified commerce system will have the built-in options required for you to adapt as your business grows. This includes functions such as unlimited physical stores, unlimited back office users, unlimited stock quantity allocations and customizable tax rules. With customizable settings, fast onboarding support and transparent pricing, modern cloud systems offer retail owners a flexible tailored solution that can easily scale without hidden costs.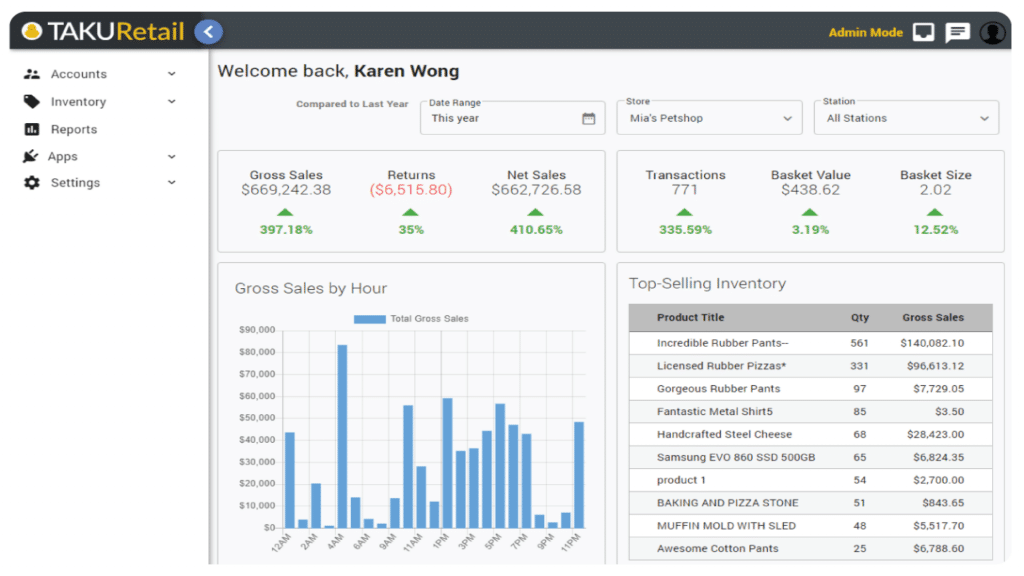 With shopping behaviour shifting constantly throughout the pandemic, being able to track, manage, and engage with customers across all channels is key for long-term success. An all-in-one retail sales system such as TAKU Retail allows you to handle all of your touchpoints from in-store shopping and curbside pickup to local delivery, all in one platform. It allows retailers to be flexible with their business processes and adapt quickly when the environment changes.
With traditional systems, data is isolated between the different sales channels. In comparison, cloud-based systems give merchants access to consolidated retail data which makes it significantly easier for them to see trends as they happen in real-time.
Built with next-generation technology, modern cloud platforms are even able to help retailers leverage their own retail data to attract more shoppers. As the first POS company to be a Trusted Google Partner, TAKU is the first platform in the industry to automatically help retailers be found online by people searching nearby for what they sell. And so, not only can cloud POS systems increase sales when shoppers are engaged, they can now help retailers get in front of shoppers before they even leave their homes.
Make sure you're using retail technology that can keep up with the rapidly changing market. Make the switch to cloud today – it's easier than you think. Whether you prefer to set up everything yourself or would like to work with migration experts, leading cloud systems today have modern tools to make data migration and training faster than ever.
---
We hope you found this article helpful!
Subscribe to our blog for more post-COVID-19 retail tips.