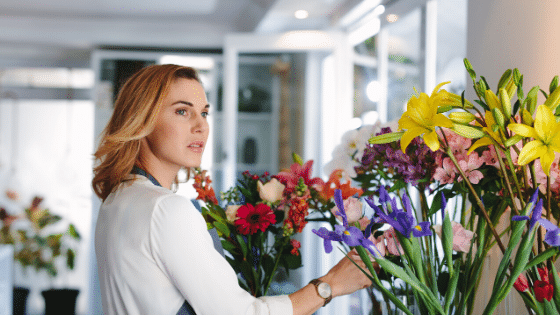 Scroll to the bottom of the page to download PDF versions of the checklists!
After temporary shutdowns, provinces, states, and cities are getting ready to reopen again. Depending on your location and the industry that you're in, you may or may not be on the path to resuming your operations. Whatever the case may be, there is a lot you can do to prepare your store for re-opening. Reference our checklist below when the time comes to start selling from your store again.
As the number of new COVID-19 cases slows globally, state and provincial governments have started re-opening the economy in phases. For many places, the first phase involves re-opening stores for pickup only. Depending on where you are located, this can even refer to curbside pickup only if you have an entrance that opens up to the street. In the US, States are managing the reopening of the economy and stores in different ways. Read more about how each of the 50 states are re-opening in the US.
For more information on Canadian workplace safety & guidelines for curbside pickup and re-opening phases during COVID-19, you can visit the different provincial resources below:
Re-opening for Curbside Pickup Only
Set up curbside pickup on your e-commerce store. Find out how to easily set up an online store and offer curbside pickup on TAKU eCommerce here. Free access until July 1, 2020.
Enable staggered pickup times. Avoid big lineups and crowds by requiring customers to make an appointment to pick up their purchases. E-commerce providers such as TAKU eCommerce allow customers to choose a pickup time and date at checkout. Alternatively, you can use apps such as Eventbrite, Calendly or Acuity Scheduling, many of which are free for a single store account.
Install a stand with a transparent physical barrier for protection. Consider installing a stand outside your store with plexiglass to accept payments.
Encourage "Contactless" Payments (e.g. tap or Apple Pay) and discourage the use of cash to protect your staff wherever possible. You may even want to increase your "contactless" limit with your merchant processor but remember that you are liable for any potential chargebacks on "contactless" payments.
Get creative with window displays and merchandising. Re-do your window displays to show off new or popular merchandise, discounted items, and relevant products (masks, grocery staples, hand sanitizer etc.).
Place signage in the window: Put up signs to let customers know you are open for curbside pickup and/or delivery. You can also use signage to remind customers about social distancing procedures, your updated return/exchange policy, and store cleanliness or sanitation measures.
Offer customers hand sanitizer wherever touch is unavoidable.
Review receipt management procedures to train staff to put receipts directly into shopping bags instead of handing them to customers or, even better, ask if they are ok to receive their receipts by email. Remember that privacy regulations require that you get positive customer consent to save their emails for future use so an email marketing tool to capture consent that will allow customers to unsubscribe themselves.
Encourage social distance outside of the store by increasing the space outside the store where shoppers are waiting to pay. It's as simple as adding tape on the floor to clearly show where shoppers need to stand. Costco has famously used pallets outside of their stores to enforce social distance requirements in an orderly fashion. Consider assigning an employee to assist customers waiting in line.
Make merchandising improvements at your storefront: Re-do merchandising displays and organize your store to display what you offer right at your storefront.
Organize back office tasks: Remember to review your fulfillment processes as your cashiers will need to have easy access to product or curbside orders at the front of the store to minimize their walking around the store. This way, when shoppers arrive to pick up their purchases or buy things, the checkout process will be faster.
Sanitize surfaces: Regularly sanitize high contact surfaces like PIN pads, checkout counters, door knobs, handles etc. Some customers will need to touch your PINpad to pay. Consider wrapping your PINpad with plastic wrap so that you can wipe it down with sanitizer between every customer but still protect the device.
Stagger employee shifts. In order to promote social distance, schedule a maximum number of employees per shift (2 or 3 employees per shift etc.)
Implement proper hygiene and social distances practices. Communicate new health and safety procedures to staff. Ensure proper hand washing, sanitizing, and overall cleanliness. Place signs in the store to remind employees to wash their hands, sanitize, and keep at a safe distance from one another.
Inventory
Conduct a physical inventory count to verify inventory amounts. Record losses of inventory that is damaged / expired / spoiled. You'll want to make sure that the inventory you have counted matches stock levels in your POS or inventory management system.
Review your inventory to decide what needs to be discounted and promoted immediately to bring in cash flow and to minimize your most outdated stock.
Contact your suppliers and vendors to get an update on order lead times and ensure accurate delivery schedules. You don't want to sell what you can't fulfill.
Staff
Contact your employees: Confirm readiness to return to work and good health.
Communicate shift schedules with employees once you've confirmed who is ready to return to work.
Inform staff of health and safety procedures going forward. Health and safety will be the top priority of both employees and shoppers for now. If it is not possible to always maintain the required distance from customers, you will need to look at both re-designing the layout of your store, the checkout procedures and supply masks, gloves and hand sanitizer where required for everybody's protection.
Implement proper hygiene and social distancing policies: Post signage throughout the store, in break rooms, stock rooms, and the bathroom reminding staff to wash their hands and stay at a safe distance from other team members / customers.
Review loss prevention and security policies with employees. Don't forget to review your POS access rights to make sure the staff permissions are still accurate.
Store Exterior and Interior
Ensure the storefront is clean by washing windows and doors, sweeping the sidewalk, and getting rid of any debris/garbage outside your store. Any areas of high traffic will need to be cleaned repeatedly throughout the day.
Place signage in windows and doors: This includes reopening signs, any promotional/sales signage, and health and safety or social distancing policies.
Sanitize doors knobs, handles, countertops, PINpads, etc. Any areas of high touch by employees or customers will need to be sanitized repeatedly throughout the day. Consider wrapping your PINpad with plastic wrap so that you can wipe it down with sanitizer between every customer but still protect the device.
Ensure the store interior is clean by sweeping and sanitizing floors, walls, fixtures, surfaces, displays, shelves, and windows.
Verify product tags and pricing and print new tags if necessary. Ensure all products are accurately priced and discounted items are tagged.
Have the store's new merchandising plan and products tags ready for staff/merchandisers. You'll want to ensure staff are scheduled to help merchandise the store before you open.
Fill shelves and displays with stock.
Place promotional signage around the store.
Hang health & safety and social distancing policies around the store so that customers will be able to easily read and understand the new procedures.
Re-stock employee equipment: Receipt papers, tags, printer paper, hand sanitizer etc.
Re-stock washroom equipment: Soap, toilet paper, towels, and hand sanitizer
Security, Technology, and Utilities
Ensure that your utilities are working properly: This includes heating, ventilation, and air-conditioning (HVAC), phone, internet, electricity, and plumbing etc. If any of your utilities were disconnected while you were closed, it's a good idea to call the utility companies to make sure they are working before you re-open.
Check all surveillance and security cameras to make sure they are working properly.
Ensure alarm systems are working and consider updating alarm codes if needed.
Verify that your POS system, credit card terminals, and scanners are ready to process sales. Before opening, ring in a test sale to make sure your POS is good to go.
Make sure that your payment terminal (PINpad) is capable of accepting contactless payments. Know what your contactless limits are and increase them if you are comfortable with the higher risk (contactless "tap" payments are subject to chargebacks).
Post COVID-19 Health and Safety Measures
Install plexiglass barriers at checkout counters to protect cashiers who are ringing in sales. Look at merchandising display stores for pre-made versions designed for retail as it may be more costly to install and/or cut your own. The cost of standard plexiglass sheets has gone up significantly.
Promote physical distancing by placing shelves and displays 6 ft. apart and by placing signs around the store.
Purchase non-medical protective equipment (gloves & masks) for employees: You may want to encourage customers to wear masks as well. This is particularly true if you serve a demographic that is considered high risk.
Use signage and social media to communicate physical distancing policies: Place signs both inside and outside of your store so customers are aware of the measures you are taking.
Review your fitting room policy if you are a clothing or apparel store. Many stores are no longer allowing fittings and instead relying on better descriptions or even fitting technology.
Modify your return and exchange policy: You may want to put a hold on return and exchanges for the time being given the hygiene concerns.
Limit the amount of customers allowed in-store: To promote physical distancing, have a limit on the amount of shoppers allowed in store at a time. This can be handled manually at the store or by offering online bookings for specific time slots through apps such as Eventbrite or SimplyBook.me for scheduled shopping solutions with personalized check-in.
Regularly clean and sanitize all surfaces, especially your PINpads which can be wrapped with plastic wrap so that they can be wiped down with sanitizer between every customer while still protecting the devices.
Make hand-sanitizer available to customers.
Adjust your store hours: Consider shortening your opening hours to help staff keep up with the extra cleaning required and to give them time to replenish stock.
Marketing
Promote on digital channels. Take advantage of digital channels such as social media, email, SMS etc. to let your customers know that your store is re-opening. Mention how your store is implementing health and safety procedures and physical distancing. Shoppers will still be hesitant to leave their homes. Give shoppers peace of mind that your store is safe.
Run promotions. It will take time for things to return to normal. Incentivize shoppers by offering promotional deals or by highlighting relevant products (e.g. face masks).
Update Google My Business. Make sure to update your Google My Business listing and let customers know you are open for curbside pickup or delivery. If you are planning on shortening your store hours, you should also adjust your hours of operation on your listing.
Get added to local directories. Adding your business to local directory listings (Bing, Yahoo etc) will make it easier for shoppers to find you online. Directories like Support Retail were created during the pandemic as a free tool to help connect local businesses to shoppers in the area.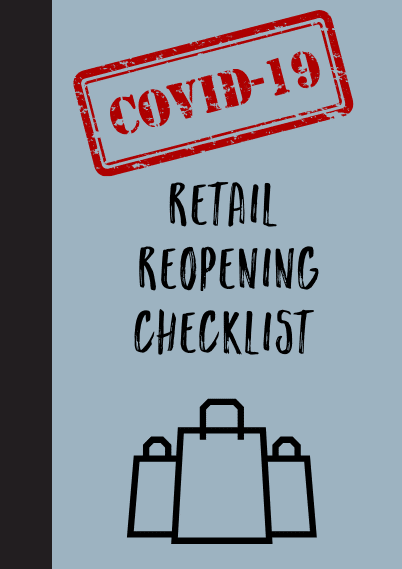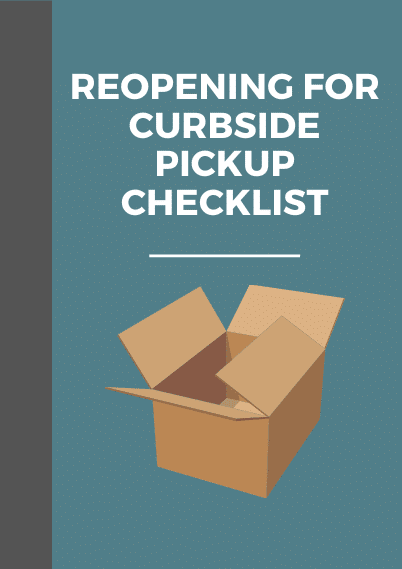 ---
We hope you found this article helpful!
For more information on how to take orders online and offer curbside pickup, click here.