This blog is part of a 5 step series. To read other steps, see below:
Step 1 – How to Move Your Physical Store Online
Step 2 – Online Product Showcase
Step 3 – Start Selling and Taking Payments Online
Step 4 – Store or Curbside Pickup
Step 5 – Local Delivery or Shipment
The COVID-19 pandemic has created a new reality for retailers and consumers alike. Now more than ever, consumers are spending their time searching online and browsing the internet. As a result, it has become increasingly important for retailers to move their physical stores online.
But going digital doesn't have to be complicated. In fact, it's very possible to grow your business using the internet without actually selling anything online.
While we always encourage merchants to take orders online, and an e-commerce site can be an effective way to build an online presence, it is not the only way of doing things. Whether or not you have an online store, it will be extremely helpful for you to drive more foot traffic, more sales, and brand awareness using the internet.
So even if you aren't ready to start selling online tomorrow, you can approach the process step-by-step. The entire 5-step process will be covered in this blog and video series.
Be found online
Oftentimes, the first place that a customer learns about your business is the internet. Whether they're searching on Google or discover you through an Instagram ad, your store's digital storefront allows customers to interact with your business (calls, visits, or purchases etc.) even before they're in your store.
What is a digital storefront?
A digital storefront is everything that a customer can find about your business online, including the following components:
Your Google My Business listing(s) in search results (and if your listings are complete and optimized)
Online customer reviews
Social media profiles
Your website (with or without an e-commerce component)
If your website is optimized for mobile devices (also called mobile responsiveness)
Online advertisements
Visual elements of your business including photos and videos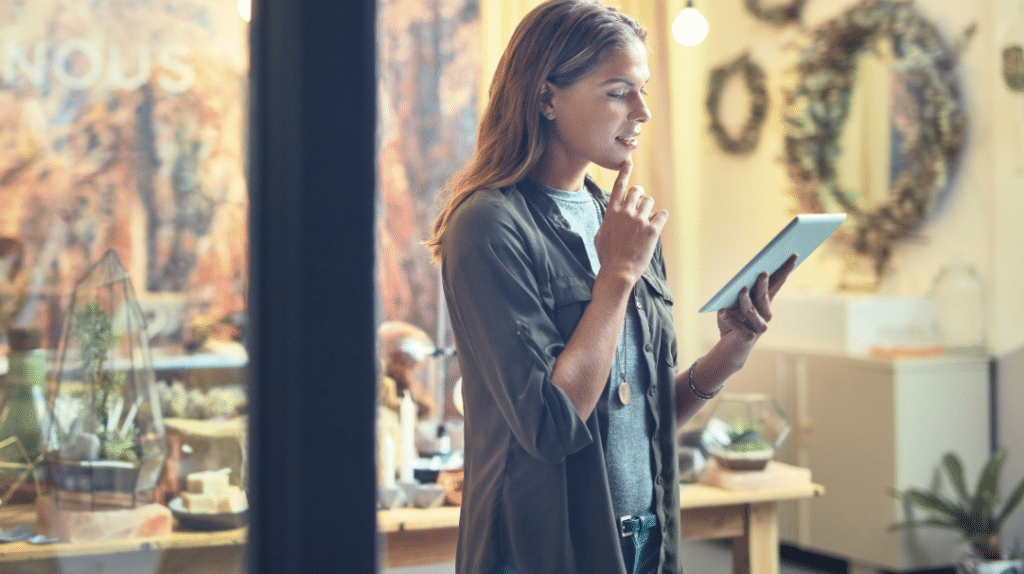 How your digital storefront impacts your retail business
Online and in-store shopping were once seen as separate channels, competing for traffic and sales. But this is no longer the case. In fact, the future of retail relies on the two working together to deliver a seamless and complete customer experience, otherwise known as omnichannel retail.
For retailers, the case for going omnichannel then becomes obvious. According to Google, today's shoppers like to browse and research online even in cases where they intend to buy in-store. Omnichannel retail recognizes that shoppers often flip back and forth between multiple channels. With omnichannel retail, different channels work together and are tightly integrated; resulting in a seamless shopping experience for customers.
Even though moving towards omnichannel requires change and investment across a retailer's business operations (technology, processes, staff etc.), it can be done in a step-by-step process. Below, we've outlined the necessary steps that are involved in becoming an omnichannel retailer.
How to become an omnichannel retailer
Building your digital storefront
Be found online
Even for retailers that only sell out of brick and mortar stores, being found online is crucial for attracting foot traffic and sales. In fact, research shows that digital now drives a surprising number of in-store sales; 83% of U.S. shoppers who visited a store within the last week say they used online search before going in store.
The following are some tools you can use to help your business be found online:
Google My Business
Google My Business (GMB) is a free online listing tool that helps retailers manage how their business appears on both Google Search and Maps. By verifying and optimizing your business listing, you can help local shoppers find you. Retailers can start by adding basic information such as address, phone number, store hours, and website URL. Then add details such as store and product photos, store description, and services etc. It's also a good idea to get added to other local directory listings such as Yelp, Bing Local, Yahoo, Foursquare etc.
To learn more about Google My Business and the steps you can take to optimize your listing, download our ebook here.
Remember, 3 in 4 shoppers who find local retail information in search results helpful are more likely to visit stores. As there are billions of searches conducted on Google each day, GMB is the best platform to get your business in front of more shoppers.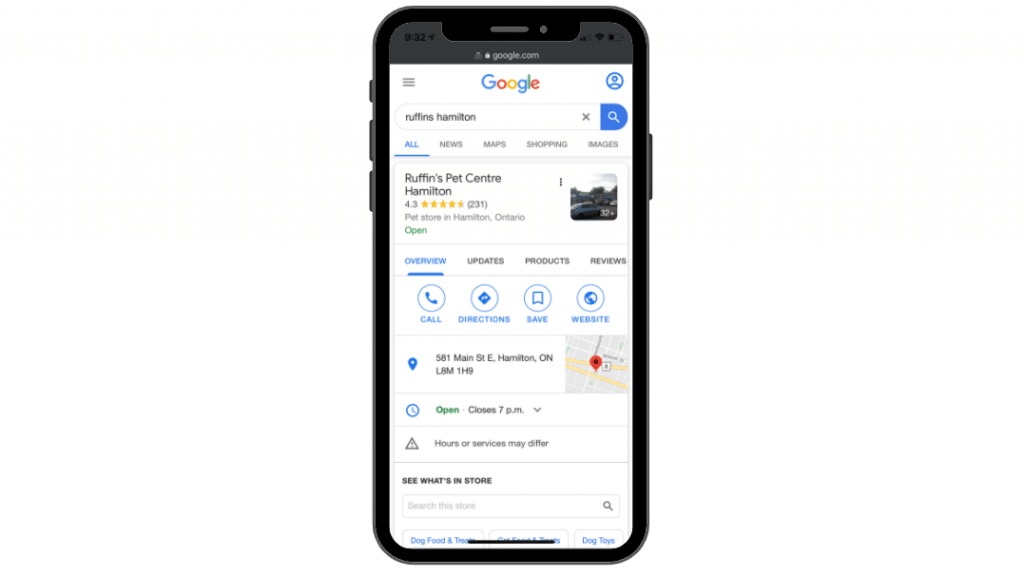 Online reviews and ratings
When shoppers search for businesses on the web, online reviews from sites such as Yelp often appear. These customer reviews (if they are positive) can help drive more people to visit your store. On the other hand, negative reviews are likely to drive them away – which is why it's important to monitor them carefully to maintain a good image.
It's crucial for retailers to respond to all of their customer reviews – both negative and positive. In fact, even if you receive a negative review, a quick response helps to highlight good customer service to potential customers. To learn more about how to manage online customer reviews, click here.
If you want your retail business to sell more, it's good to collect more customer reviews. Find out how to get more customer reviews here.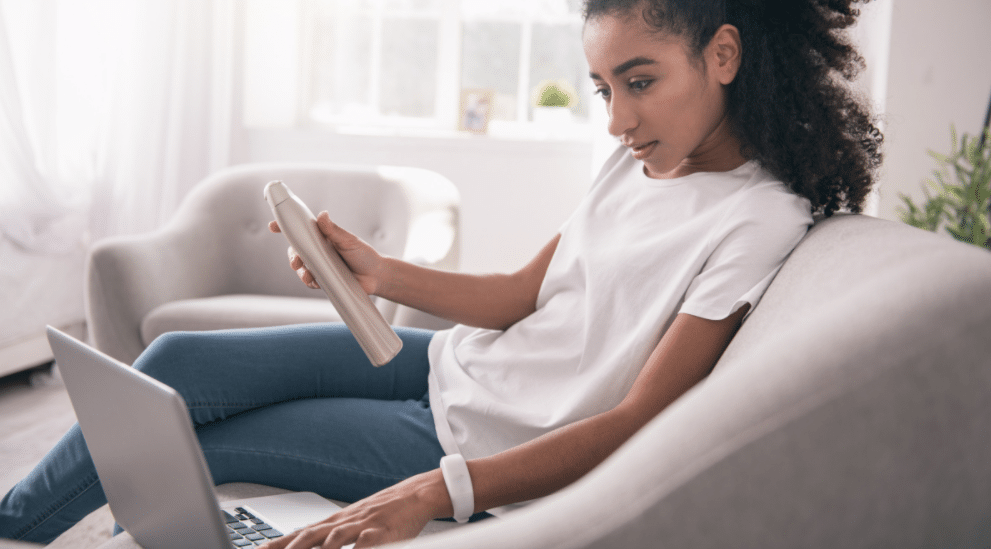 Social media
Social media can be a very effective platform for increasing brand awareness and attracting new customers. However, you need to know where your customers are digitally (e.g. which social platforms they hang around) before you can begin using social media to try and attract customers.
For example, if your target audience is an older demographic (50+), you have a better chance at success if you're using Facebook rather than Instagram.
Retailers are advised to do research and figure out the top social platform(s) that their target demographic spends time on. From there, you can figure out the best practices for marketing on that platform. Remember – it may be tempting to be on every single platform, but by focusing on one, you have a better chance of learning it thoroughly and having success.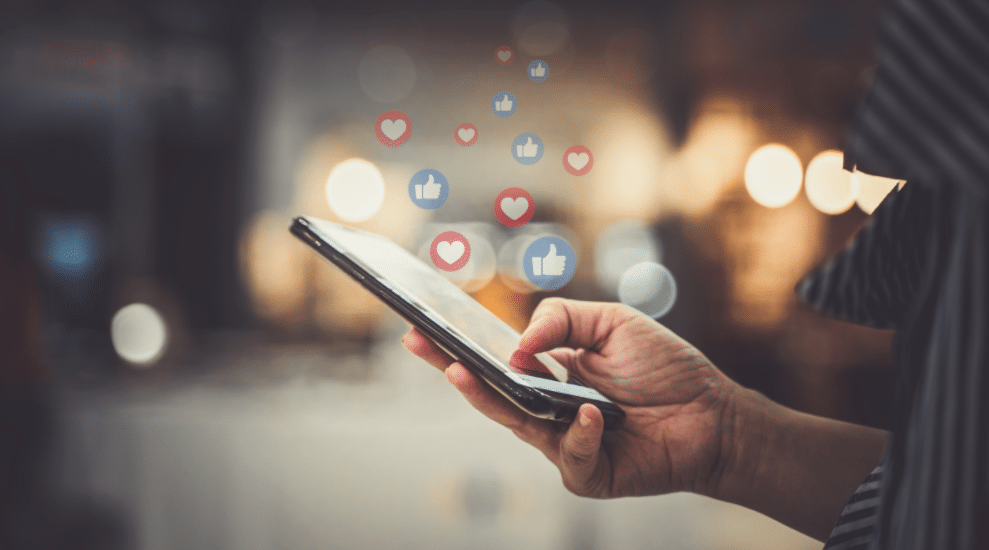 Your website
Your website has a major impact on how shoppers feel about your retail business. From the design, site speed, and product showcase, your store's website is often the first impression customers have of your business. Remember – an e-commerce component is not a requirement for having a website. Sure, your customers may want it or expect it but the purpose of any website is to drive traffic, sales, and awareness. Merchants should not let the fear of e-commerce prevent them from setting up at least an informational website.
The point is, building a website is an incredibly important step in establishing your store's digital storefront. There are millions of local searches that take place everyday on Google and your business will show up higher in search results if you have a website which will drive more foot traffic to your store. In fact, 88% of people who conduct a local search on their smartphone visit a related store within a week. So, do your part by setting up your website and give potential customers a better chance to find you online before your competitors.
A website can also serve as a starting point for you to add new retail tech into your operations. For example, while customers may not be able to purchase directly from your website (if you don't have e-commerce yet), they can still use it to browse through your merchandise. Or, you can use live chat software to answer customer questions and offer customer service in real-time.
If you would like to learn more about how to easily set up a website for your retail business, click here.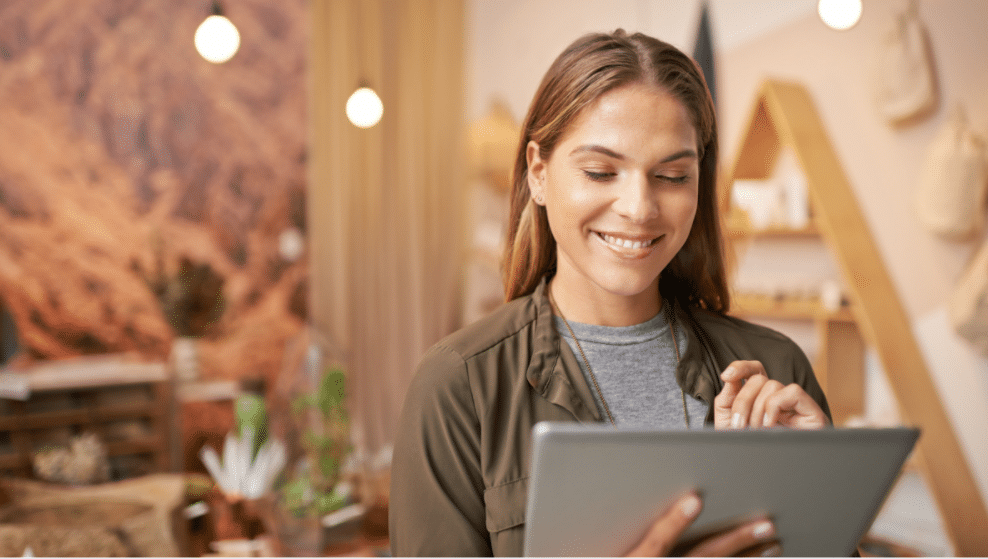 ---
To learn more about the next steps to getting your physical store online, keep an eye out for the rest of our blog and video series.