Our multi-channel inventory management system is designed to help you simplify your retail operations. Whether you have 50 SKUs or 1000s, we make inventory management easy.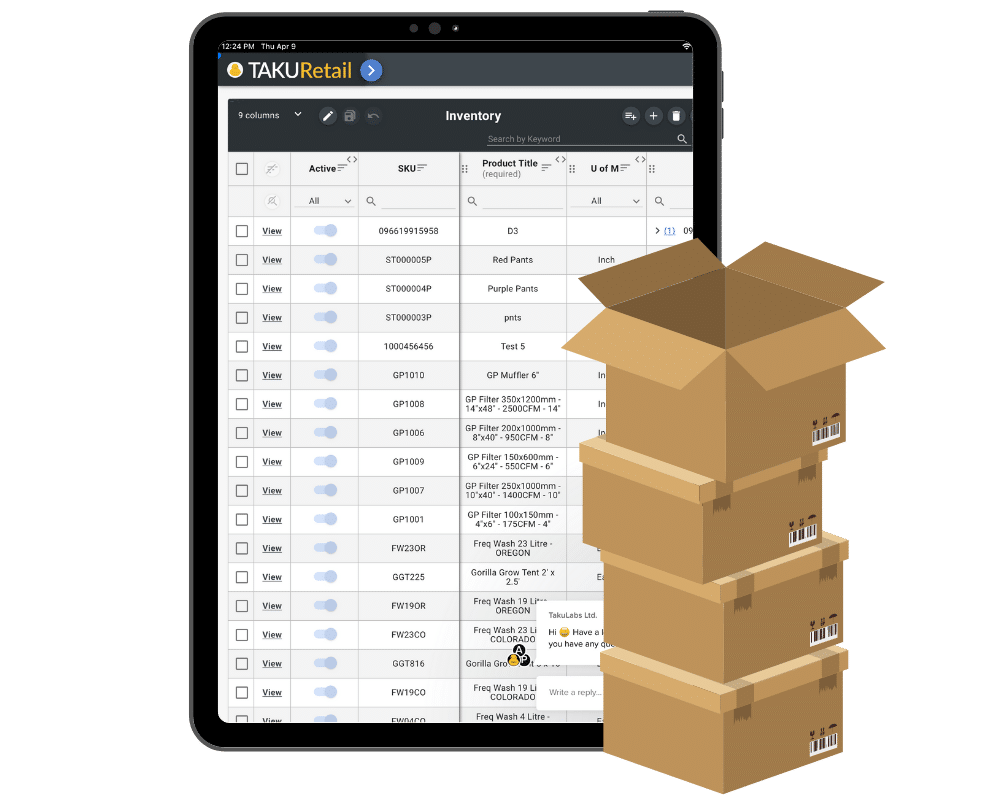 Manage your stock in real-time
Real-time inventory history
Automatically track the movement history of your products – across all of your channels and locations. 
Real-time on-hand quantity tracking
You can shelve your inventory doubts – TAKU keeps track of your stock in real-time, so you always know what's in stock and what needs to be re-ordered.
Share inventory details across all retail locations
All of your inventory information in one place. Sync your products across all chanels and locations to reduce human error and increase customer satisfaction.
Inventory management made easy
Bulk product import with data clean-up
Easily migrate your products over to TAKU from your old POS system with our CSV import tool. Choose to ignore duplicate SKUs or update existing ones. 
Customizable SKU format generator
Generate custom SKUs based on a format that works for your retail business.
Unlimited inventory categories
Create custom inventory categories and brands to group your products.
Unlimited barcodes with format validation
TAKU is designed for high volume retailers. Create unlimited SKUs and ensure barcodes are in the particular format that you want.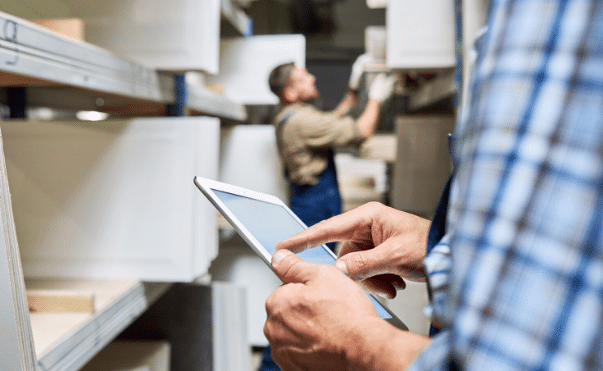 Multiple category option per SKU
TAKU gives you the option to group inventory items by multiple categories.
Unlimited inventory tags for looks-up
Create custom tags for products. Look up products  by name, category, or tag. 
Unlimited inventory tax categories
Create custom tax categories for products. 
Internal inventory notes
Add notes to inventory items and communicate important information to staff.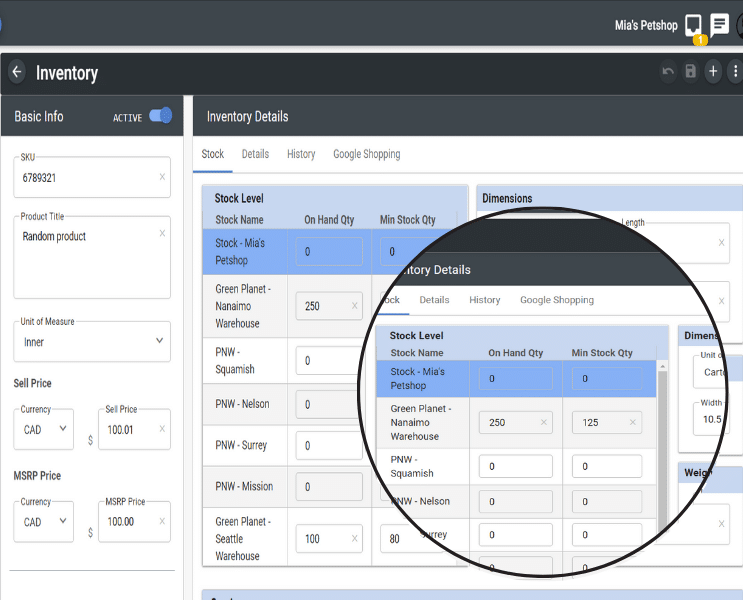 Inventory pictures with bulk upload tool
Our bulk upload tool allows you to upload multiple images per SKU. Pin default images for your salescreen and e-commerce store. 
Inventory worksheet with bulk editor
Edit your inventory list in bulk with our built-in worksheet. Our excel-like features allow you to multi-filter by keyword and sort hide, drag, and re-size columns. 
Minimum stock quantity report
Minimize stock-outs and improve supply chain efficiency. View a list of products that are low in stock based on minimum stock levels you set yourself.
Inventory receiving
Recieve stock easily with a barcode scanner. Improve efficiency in stock control and warehouse management.