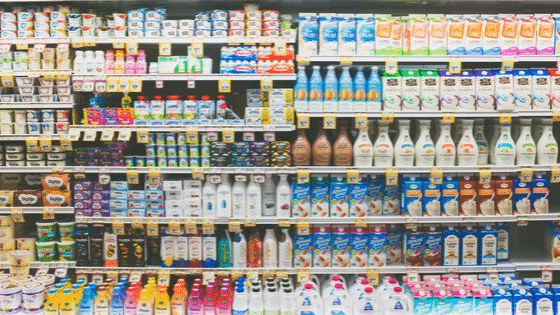 Every retailer needs a Google My Business listing.
It's the single most important tool that store owners can leverage to gain local exposure. But it's not enough to just have a listing, you must optimize it so you can reach as many local shoppers as possible.
In this post, we'll discuss the first step in optimizing your business listing.
What is NAP Consistency?
To get started, Google My Business will request basic store information including your store name, address, and phone number (also known as NAP).
This will act as the starting point for your store's local seo.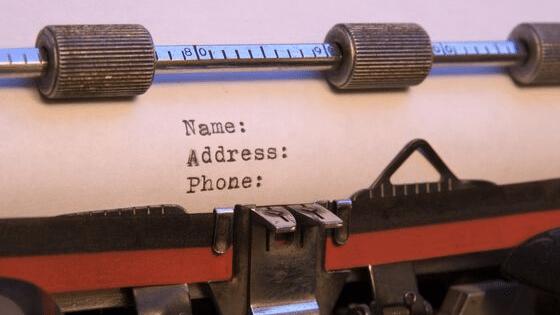 It is extremely important that the NAP you provide Google My Business is exactly the same as the information listed on your website. Otherwise, your ranking in search results will be negatively impacted.
In fact, your store's NAP should be consistent across the entire web – including other local directory listings and your social media.
This is known as NAP consistency: it can be defined as having your store's name, address, and phone number (NAP) consistently listed the same across the entire web.
How Does it Affect Local SEO?
NAP inconsistencies are the #1 issue affecting local search ranking.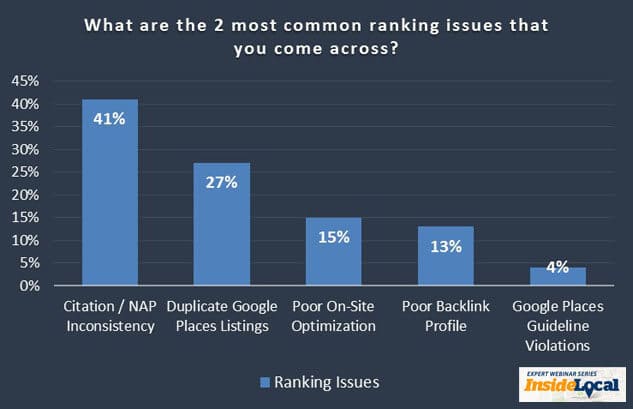 NAP is critical for any retail store that wants to rank high in organic search and be found locally. This is because NAP is what causes your retail store to appear in local or geo-targeted searches. In other words, when a user searches for product or store information, Google uses NAP information to decide which stores to display in the search results.
NAP Helps Google Determine Legitimacy
It's important to note that Google prioritizes businesses and sites that it believes to be legitimate. And to determine the legitimacy of a business, Google will reference how a business's NAP appears across the web (including websites, local directory listings, social media profiles etc). If this information is not consistent, Google won't know to display your store information to local shoppers.
NAP Consistency Checklist for Retailers
1. Decide how to format your name, address, and phone number.
Tip: Keep your business name, address, and phone number consistent. For example, if you use Allison and Bret's Pet Store, 123 Main street, and 555-555-5555 on your website, don't use AB's Pet Store, 123 Main St., or (555)-555-5555 on Google My Business.
2. Post your NAP on your website. You'll want to ensure that it is visible on specific parts of your website including: a prominent location on your homepage, your contact page, and the header/footer on the rest of your webpages. You may also want to include an embedded Google Map of your business address on your contact page (this acts as a strong local SEO signal).
3. Post your NAP on your Google My Business listing. Remember, it has to be exactly the same as the information listed on your website.
4. Improve local SEO by listing your business on local directories. Again, NAP on each listing should be consistent with your Google My Business profile and your website. The following are some online directories that will help your store appear in local search results:
Yelp
Yahoo Local
Bing Place for Business
MerchantCircle
Yellow Pages
Foursquare
Manta
Angie's List
Citysearch
5. Add your NAP to your social media accounts (Twitter, Facebook, Instagram, Pinterest etc.).
6. Once your NAP is listed across the web, make sure to periodically check that it is accurate and consistent.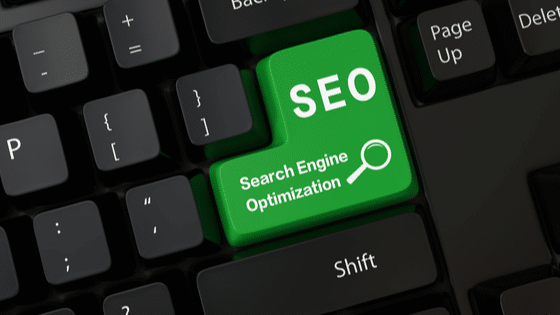 ---
Looking to increase foot traffic and store sales? Easily implement Google Local Inventory ads with our new Google integration. Learn more here.
#NAPconsistency #NAPdefinition #localseo #googlemybusiness #optimizinggooglemybusiness