Point-of-sale made for growing retailers
Whether you sell in-store or on-the-go, create an impressive shopping experience for customers with an easy-to use POS designed for retail checkout speed.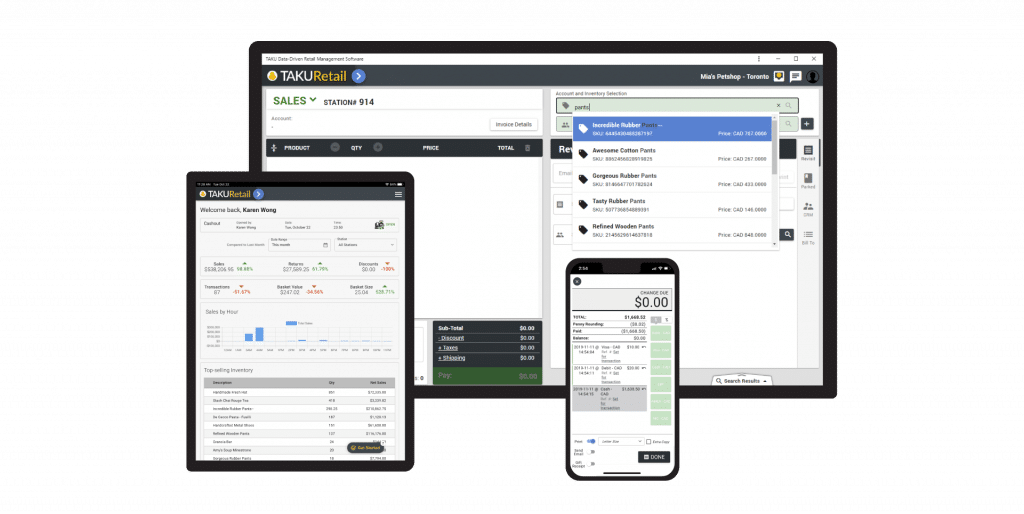 One platform, any device. Sell more from anywhere. 
Sell from anywhere
Every transaction counts. Which is why TAKU stores data securely in the cloud. Finally a complete POS that can be used from anywhere. Whether you're in-store or on-the-go, don't miss out on any sales.
Sell on any device
TAKU works on every platform which means you can turn any web-enabled device into a station. Whether you use Windows, Mac, iOS or Android, you'll have flexible stations for a better and more efficient customer experience.
Line busting checkout features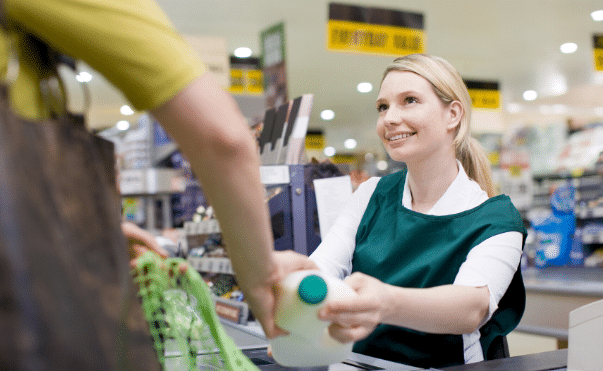 User-friendly with minimal clicks
Whether you use a keyboard, a mouse or a touchscreen, TAKU offers fast checkout with a few clicks.
Fast barcode scanning
Speed up store operations with an all-in-one salesscreen designed for rush periods. 
Speedy return & exchange management
Return or exchange quickly without giving up proper inventory control. Built-in features to manage your refunds to minimize merchant fees.
Revisit
Easily revisit past transactions and look up a customer's purchase history without leaving the salesscreen.
Easy tax & tender calculations
Built-in features to automate multiple taxes, exemptions, rebates, tender rounding and more.
Smart search functions
Easily find items with our smart search functions – search by keyword, description, or tag.
Quick keys
Built-in touchscreen and keyboard shortcuts designed for retail stores and fast salesscreen navigation.
Create a better in-store experience for your shoppers
Easily split payments
Give customers the convenience of paying for their purchases with different payment methods.
Email or print receipts
Give customers the option of email or printed receipts. Customize each receipt with your store's logo, social media, and contact information. 
Customer accounts
Create new personal or commercial accounts without leaving your salescreen. Unlimited fields for addresses, phone numbers, emails, instant messenger, social media accounts or tags.
Parked transactions
Park a transaction in case a customer forgets an item. A history of all parked transactions will appear in your salescreen – so you can look up parked sales by receipt or customer.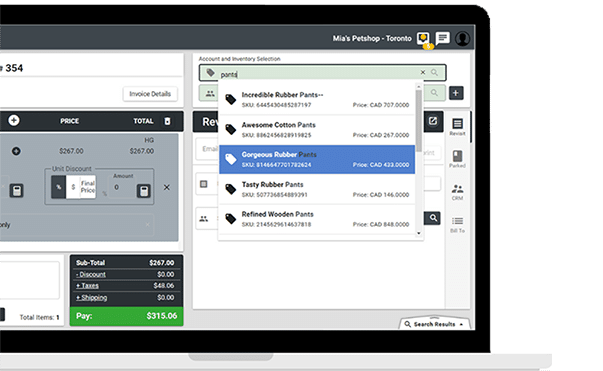 Manage users and roles
Create new users or edit existing ones. Define user permissions by role and keep private information hidden for more secure business operations. 
Cash management
Track all cash movements from open float to cashout for more transparency and cash management.
Cashout history
View detailed cashout reports by date. Check cash amounts by payment types.