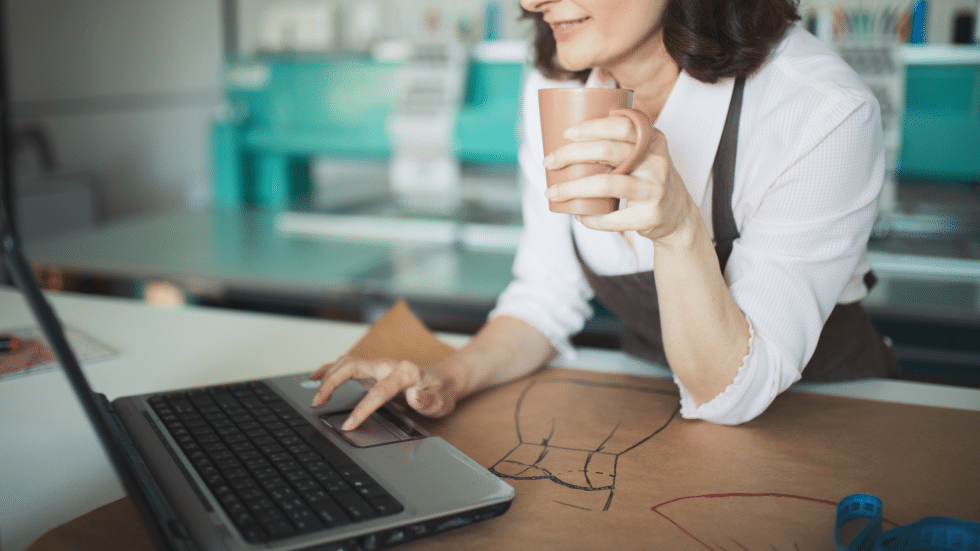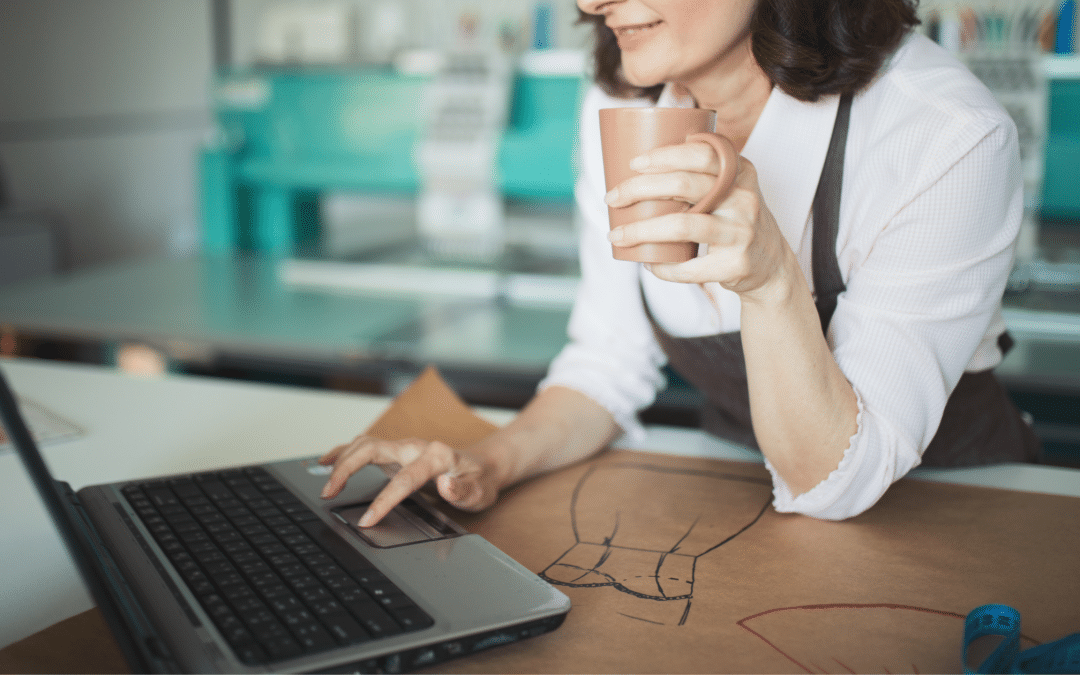 This blog is part of a 5 step series. To read the other steps, see below:
The next step to building your digital storefront is to showcase your products online.
With the flexibility and accessibility of online tools, even if your brick and mortar store is closed, you'll still be able to serve your customers. The best part is, these tools are easily accessible to retailers who are not selling online through an e-commerce website. Let's take a look at some of the ways you can list your products online.
1. Upload your products to Google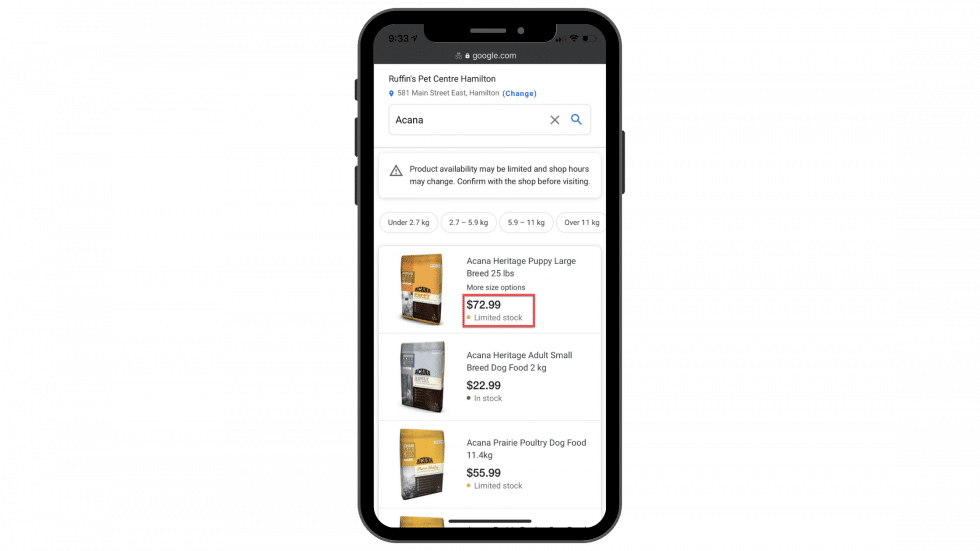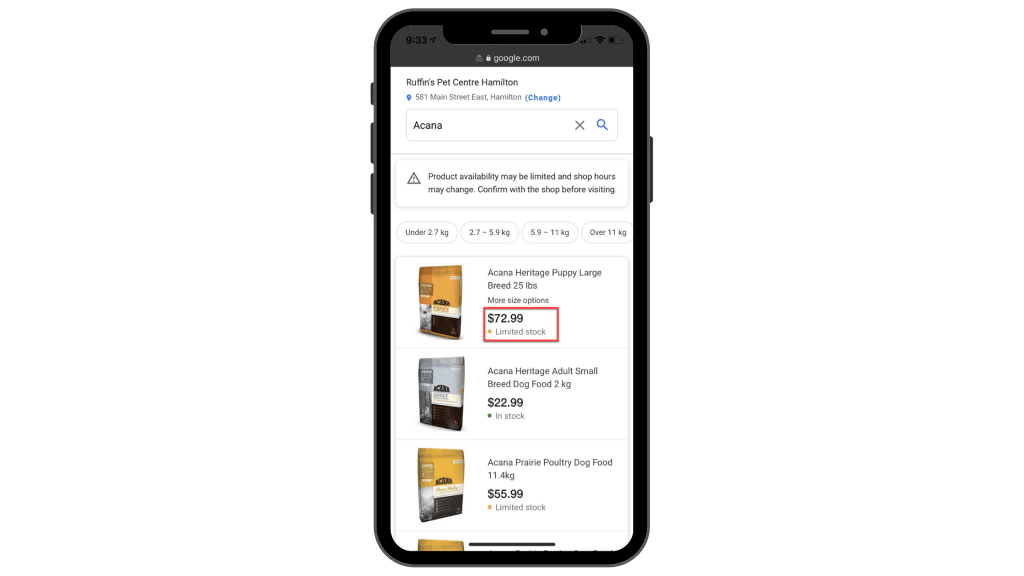 People have become more efficient shoppers in this digital world, especially when it comes to physical retail. As a result, they are now checking in-store stock availability before visiting.
To make things easier for your customers, it's a good idea to make real-time inventory data available on Google. This can be done manually or you can do so easily by using an integrated retail software such as TAKU Retail.
TAKU's integration with Google also allows merchants to display their products through Google "See What's In-Store" (SWIS). With SWIS, product catalogs appear under a merchant's Google My Business listing. This feature helps retailers attract nearby shoppers by showcasing in-store products with real-time stock updates. The best part is – there is no data entry required when uploading products to Google with an integrated solution since your existing POS data is simply re-used.
2. Free and paid Google Products Listings
Once you've uploaded your products to Google and are showcasing your products through SWIS, you also have the option of using Google Product listings to further increase your online visibility to local shoppers.
What are Google Product Listings?
Google Product Listings, otherwise known as Google Shopping campaigns, help retailers put their products in front of shoppers who are looking for what they sell. Retailers can use Google Product Listings to promote their in-store products and boost traffic to their brick and mortar stores.
Below is an example of a Google Product Listing: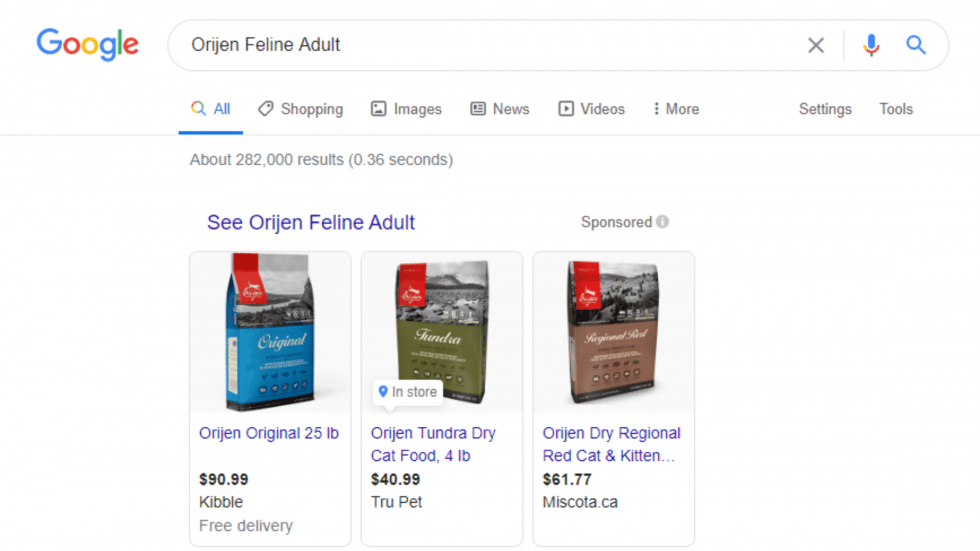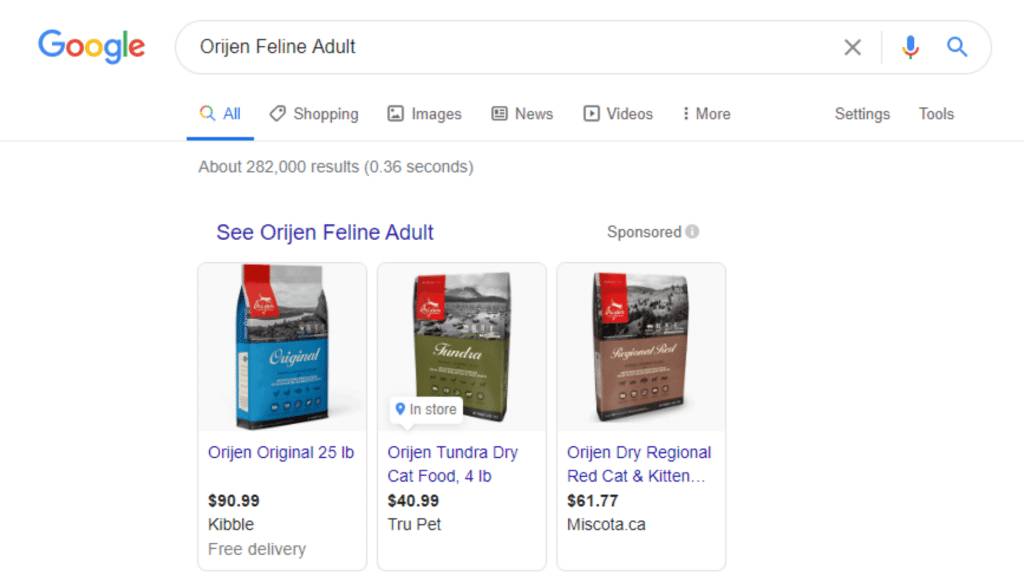 These listings showcase your products and store information to nearby shoppers who are searching on Google. Since they appear based on what local shoppers are searching for, Google Product listings attract high value shoppers. In other words, they showcase the right products to the right people in the moments that matter the most.
When shoppers click on a listing, they will land on a Google-hosted page for your store which displays your in-store inventory, store hours, directions, and more.
Google recently announced the launch of free product listings, making it easier for merchants to display their products online. Note: While free listings are only accessible to US merchants, an international rollout is expected by the end of the year. Now, search results in the Google Shopping tab will consist mostly of free listings, helping merchants connect with more shoppers, regardless of whether they advertise on Google.
Which means that even if you are not selling online, you can still showcase your in-stock products to potential customers.
TAKU Retail POS has partnered with Google to make it easier for merchants to get started with Google Product listings. By using TAKU, product feeds are automatically optimized and submitted through your POS. To learn more, click here.
3. Adding your products to social media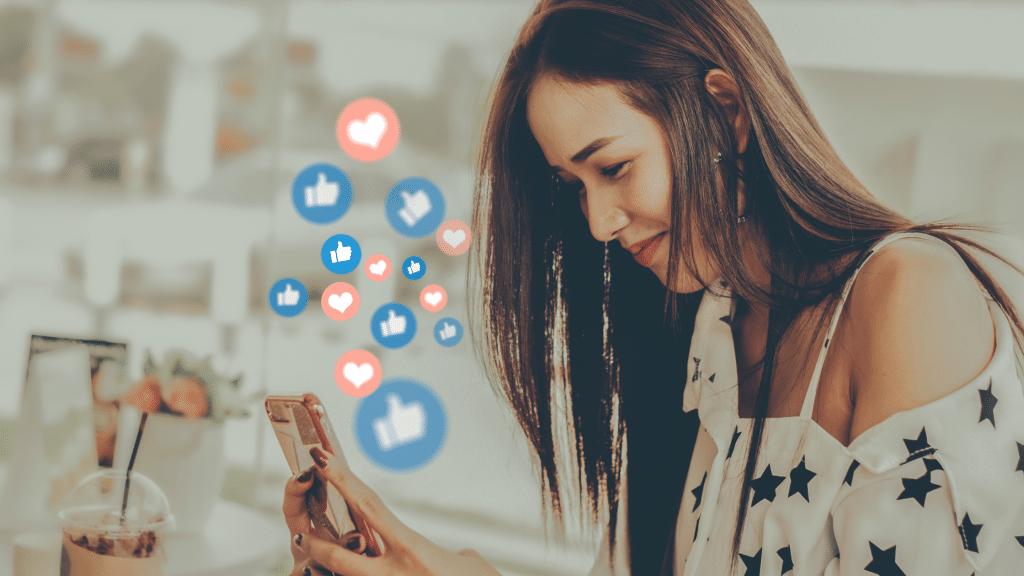 Facebook is one of the most popular social media platforms with more than 2.45 billion monthly active users. Now, merchants can give customers an easy way to browse and purchase products with Facebook Shop.
Facebook Shop has expanded a great deal in the last few years and is used in 70 countries by 800 million people monthly, making it the perfect opportunity for retailers to showcase their products to millions of potential customers.
Again, you can upload products manually or with an integrated retail platform such as TAKU eCommerce that will automatically sync your in-store products to Facebook Shop. With an integrated system, your product catalog will sync every 12 hours once you have uploaded your products onto your Facebook page. This will ensure that your product information and stock levels are updated on a regular basis.
Depending on the type of products you sell, Instagram may be another essential platform for retail businesses. With more than 1 billion monthly users, your customers are already on Instagram. So make it easier for them to discover and browse your products with Instagram shopping. Essentially, Instagram Shopping allows merchants to transform their profiles into digital storefronts.
We hope Part 2 was helpful to you. To learn more about the last 3 steps to getting your physical store online, keep an eye out for the rest of our blog and video series.
---
To learn more about the next steps to getting your physical store online, keep an eye out for the rest of our blog and video series.