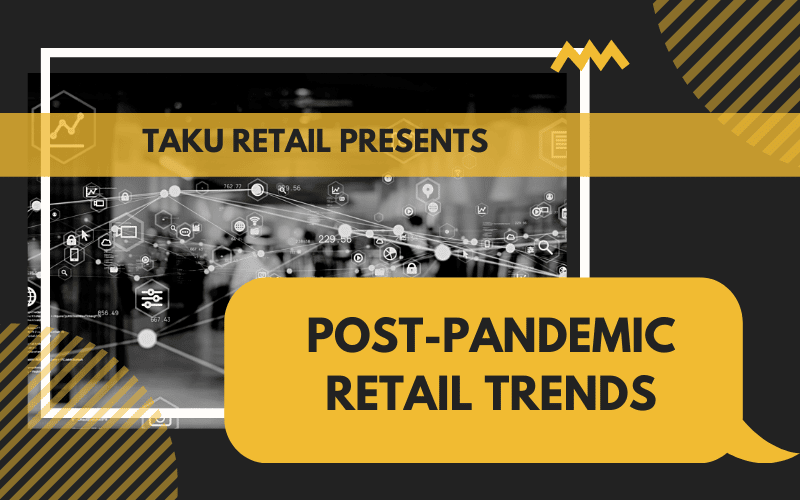 A lot has changed over the last two years. When the pandemic started in 2020, retail was heavily affected. Now that we are in a post-pandemic world, retail has once again changed. Some trends from the pandemic are sticking around, and some are not. In today's blog we are going to go over several post-pandemic retail trends.
Post-pandemic inflation affects spending
We've touched on inflation affecting consumer spending. The early months of the pandemic saw an increase in spending by consumers. However as interest rates and inflation continue to increase, consumers are making mindful decisions to cut back on spending. Although the lipstick effect continues to explain why small luxury items are continuing to sell, discretionary spending is decreasing overall. Consumers are spending less and less on things such as clothing and meal kits.
Brand loyalty is shifting post-pandemic
Younger consumers are leaving brands they were once loyal to. 39% of consumers (mostly Gen Z and Millennials) have left behind trusted brands to try new ones. At the same time, older shoppers are prioritizing convenience and supporting more local businesses. The bar is higher than ever to earn brand loyalty today but it's still important to retailers everywhere.
One of the most powerful tools for earning brand loyalty is a loyalty program. These programs actually make 60% of global consumers into brand loyalists. But instead of simply discounts, consumers are increasingly saying that loyalty is about 'exceptional experiences' or a 'sense of trust.'
Store-ception (stores within stores)
Another trend which is gaining more traction are stores within stores. Now that people are physically shopping in stores after the pandemic, this trend is big! A common example of this is the beauty counter within a pharmacy. Usually these spaces have lighting catered to beauty products and special signage.
Since stores have reopened, this trend is skyrocketing. Brands such as Target now have small Apple stores within their stores at multiple locations. This gives retailers the boost of "subletting" floor space to an aspirational brand with it's own established customer base. This attracts more foot traffic and gives shoppers a better in-store experience.
Home investments are slowing down post-pandemic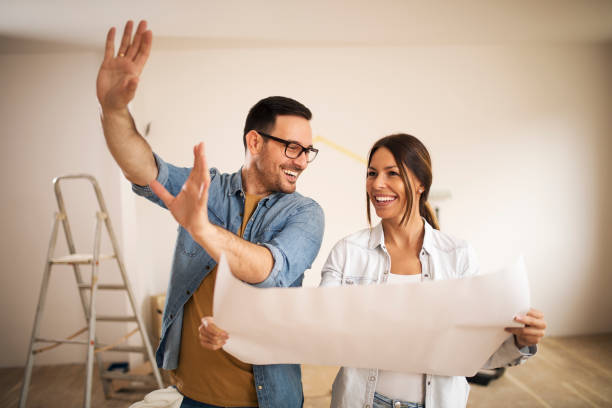 Traditionally during a recession, people are more likely to "nest" and spend more time at home to save money. This recession will be different though as shoppers everywhere are tired of isolating at home after several years of lockdowns. The traditional boom in home products happened early on during the pandemic. As as result, shoppers have already invested in their homes and the demand for products and brands related to nesting has been on the decline as consumers return to stores, restaurants and travel.
As shoppers have less disposable income and have already spent money on home improvements – the nesting boom is coming to a halt. Although there are less people willing to spend on home improvement now, the people who are able to spend are going to spend more.
A focus on healthy living
Unsurprisingly, there is increased interest in personal wellness post-pandemic. During the pandemic, products related to outdoor fitness and healthy living were in high demand. Luckily for retailers in health and wellness, this trend is still strong amongst shoppers as the pandemic has reminded everybody about the benefits of healthy living.
The focus on healthy living extends to food and drinks. While normally alcohol consumption increases during a recession, over-indulgence during the pandemic has lead to an overall decrease in alcohol consumption, particularly amongst high-income or young consumers.
The changing role of e-commerce
E-commerce was all the rage during the pandemic. With stores closed everywhere, shoppers had no choice but to shop online. But e-commerce is more than just another sales channel. These days, it is also a key marketing tool.
As shoppers have returned to stores, retailers have downplayed e-commerce sales as they tend to have lower margins. According to Google, 46% of consumers will check online for product availability before purchasing anything in-store. While in-store, these customers are also more likely to make impulse purchases which are often higher in margin.
Another growing trend, is the use of physical stores to showcase products for online purchase. Similar to traditional "showrooms," guideshops or showroom-like stores cater to consumers who prefer to visit a store before purchasing a product online.
Omnichannel is becoming the standard
Throughout 2022 we've been emphasizing that customers want convenience. The flexibility that omnichannel delivers is a powerful way to offer convenience to consumers. Buy online pickup in-store (BOPIS) is being used more and more every day. In post-pandemic retail, stores with true omnichannel operations are the most successful as retailers today need to sell wherever shoppers want to buy. Omnichannel strategies lead to 80% higher rates of store visits. People want to be able to start their purchasing journey online and finish it in-person (or vice versa).
Better customer relations via technology
Omnichannel retail platforms allow store owners to save data about their customers. This data can then be used for personalized marketing materials which is more effective at driving sales.
Take a look at this article on some top omnichannel trends to look out for this year. If you are interested in implementing an omnichannel strategy for your store, the best place to start is with an omnichannel retail management system.
---
Join the omnichannel revolution today. Share your products online, sell online, nurture customer relationships, and drive more visitors in-store with TAKU Retail. Learn more today by clicking below.