As a retailer, you may be wondering "what is the best way to drive foot traffic to my store?" The obvious answer is that you need to focus your efforts on marketing.
The not so obvious part is deciding how to spend your marketing budget to get the best results.
What Marketing Approach is Best for My Retail Business?
Over the past few years, the way shoppers buy from and interact with retailers has completely changed. Yet, the way many retailers are marketing to target shoppers has stayed the same.
Shoppers are spending more and more time on the internet. In fact, 87% of shoppers begin their product searches online!
This is why it has become necessary to have an online presence – no matter what you sell.
So if you are looking to increase store traffic and sales, you may want to consider implementing digital marketing in your business strategy.
But first, let's go over the different marketing methods in detail.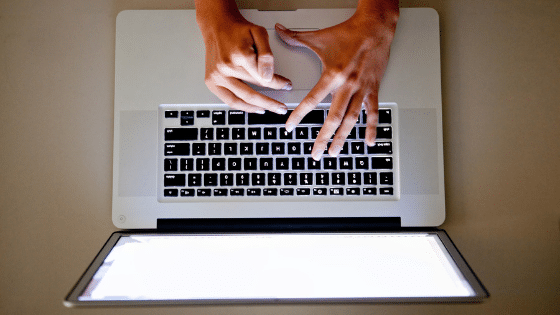 What is Traditional Marketing?
Traditional marketing refers to the use of conventional (older forms) of media to reach a mass audience. It can be divided into 4 main categories:
1. Direct Mail (postcards, catalogs, flyers)
2. Print Ads (magazines, newspapers, newsletters, brochures)
3. Telemarketing (cold calling)
4. Broadcast (radio, T.V, etc.)
Traditional marketing uses interruption to gain the attention of shoppers.
What is Digital Marketing?
Digital marketing refers to the use of online tools to target ideal shoppers. It includes:
1. E-mail Marketing
2. Social Media Marketing (Twitter, Facebook, Instagram, LinkedIn etc.)
3. Search Engine Optimization (SEO)
4. Search Engine Marketing (SEM) & Pay-per-Click Advertising (PPC)
5. Content Marketing
Rather than interruption, digital marketing focuses on delivering useful information at the exact moment that target shoppers are looking for it.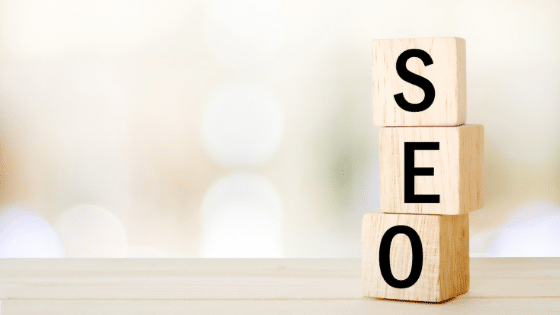 What are the Benefits of Digital Marketing Over Traditional Marketing Methods?
Easily Measure Marketing Campaigns
Traditional marketing methods are difficult to track. For example, how do you know how many people saw your newspaper or magazine advertisement in a day? Or how many shoppers you attracted because of it?
Since traditional marketing is so difficult to measure, you won't know if your marketing budget is being spent effectively.
On the other hand, digital marketing gives you the ability to measure results with advanced analytics. This includes:
The number of people reached (people who saw your content)
The demographics and geographical location of the people reached
Conversion rates (an actual sale, a completed download, a subscriber, etc.) Average session duration (the time spent looking at your content)Exit rate (where people left after viewing your content)
Bounce rate (the percentage of people who left after viewing only one page of your website)
E-mail open rate (percentage of shoppers who opened your e-mail)
Click-Through-Rate (CTR) (percentage of shoppers who clicked on the link in your advertisement)
As you can see, digital marketing provides very useful, real-time data.
At the touch of a button, you know which methods are working and which are not, giving you the ability to adjust your campaigns to achieve better results.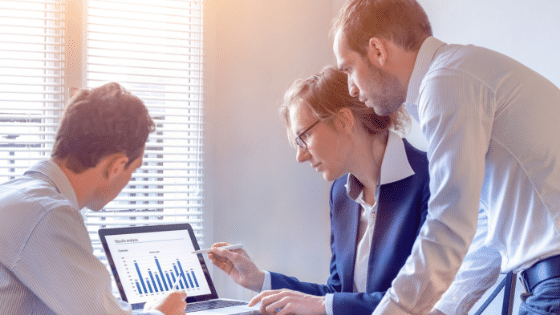 Effective Targeting
Traditional marketing methods reach a broad audience. Which means that there is no guarantee your advertisement will be seen by your target shoppers.
There is a chance an ad may reach your target shoppers eventually – but it's like taking a shot in the dark.
Let's say you are advertising your furniture store on a billboard. What are the chances that every person passing by it is actually interested in purchasing furniture?
Targeting capabilities are much more effective with digital marketing.
This is because you are able to select who sees your marketing campaign. Digital platforms (Facebook, Google, Instagram etc.) allow you to target shoppers based on their gender, age, geographical location, personal interests, their search results, etc.
This means your advertisements will only be shown to those who are most likely to be interested in your products! This way, you can be certain that your marketing budget is being spent more effectively.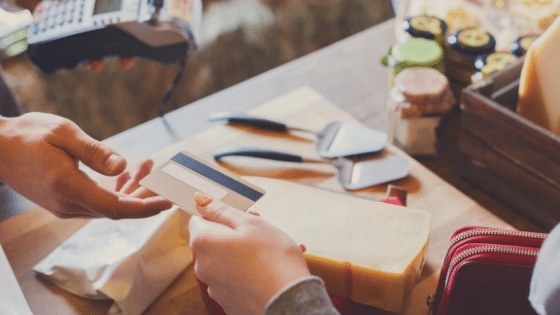 Cost-Effectiveness
Larger retailers have no problem spending millions of dollars on traditional marketing and advertising. This makes it extremely difficult for small retailers with limited budgets to compete.
That's why digital marketing is the perfect alternative; you can create a similar impact at a much lower cost.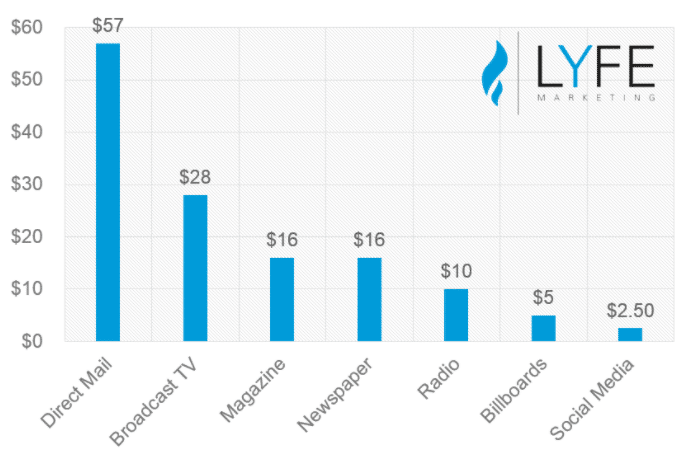 The graph above shows the cost per thousand impressions (often referred to as CPM in marketing) for 7 different marketing tactics. 6 of the tactics are traditional marketing methods while 1 is a digital marketing tool.
While the final cost will vary by industry, social media marketing still allows you to reach 1,000 potential customers at a much lower cost than traditional marketing methods.
This means you can spend less money and still reach more shoppers. Or, you can choose to spend the same amount of money and reach even more shoppers!
Compared to traditional marketing, digital marketing methods are generally more cost effective and can offer a higher return on investment.
Target Shoppers at the Right Place and at the Right Time
Think about the last time you needed information – where did you turn?
From planning a vacation, to looking for a nearby pet store, the majority of people turn to their devices when they are in need of information. In fact, 70% of mobile users who bought something in store turned to their devices first.
Why?
To look for information relevant to that purchase.
This is why digital marketing has a huge advantage over traditional marketing. It allows retailers to reach buyers directly – at the right place and at the right time. In other words, you can meet shoppers with relevant and useful information at the exact moment that they are looking for it!
With traditional marketing, you are reaching buyers indirectly through interruption. You can only hope that magazine readers stop to read your advertisement or that drivers notice your billboard on the highway.
But because advertisements are everywhere, most people find them annoying and as a result, they are often ignored. This is why traditional marketing is becoming less effective.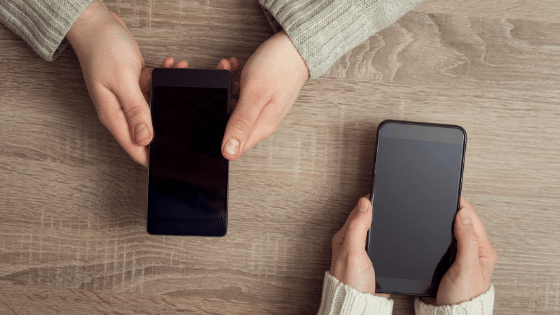 Value vs. Interruption
Traditional marketing methods use interruption to gain the attention of an audience. This is why most people hate receiving sales flyers or inconvenient phone calls. It doesn't feel authentic.
People just don't trust sales-focused advertisements. They see hundreds of them a day and have gotten used to ignoring them.
Nowadays, shoppers are looking for valuable and useful information that will help them make purchasing decisions. This includes product reviews, blogs, and informative videos.
With digital marketing you don't have to grab the attention of shoppers – because you already have it!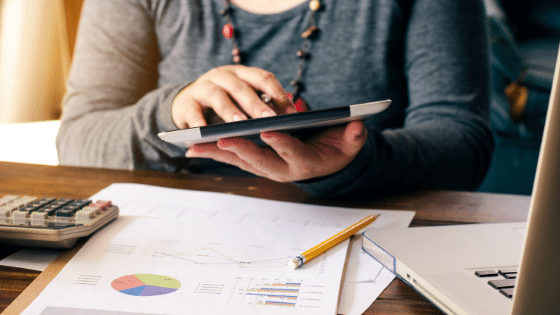 ---
Want to know more about off-season marketing strategies for retail stores?