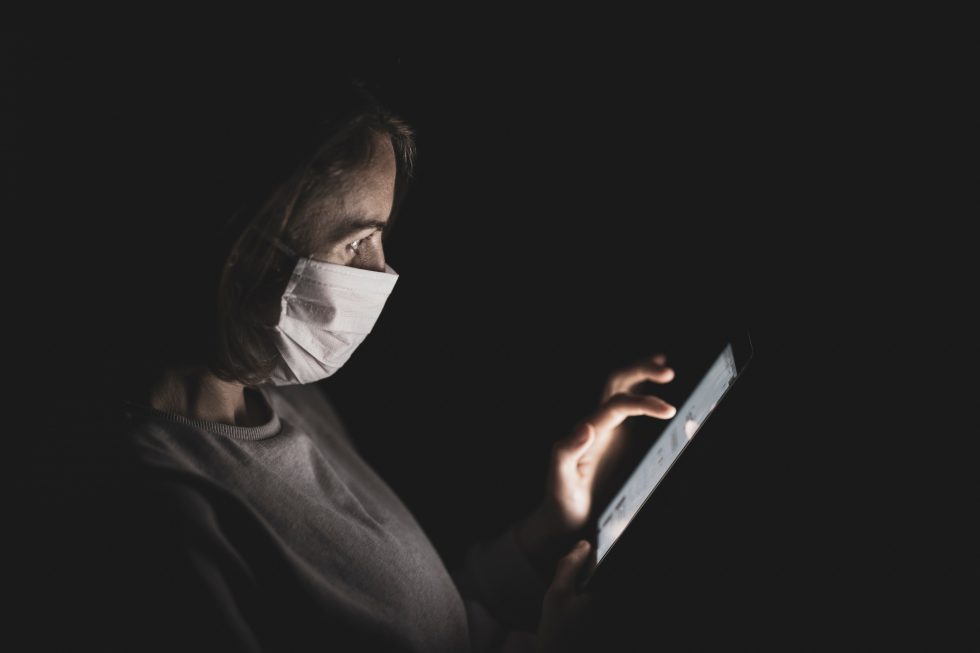 To read more about how to be found by local shoppers, click here.
How easy is it for customers to find you online?
When you open an online store, attracting traffic or site visitors is very different from attracting foot traffic to your physical store. In fact, it can be even harder for shoppers to find you because there isn't an equivalent to "street traffic" online. If you have a new online store that does not rank online in search results, would-be shoppers would need to know the exact website address to be able to find you.
This is why it's common for a new web store to receive very little traffic in the beginning without any marketing. This is particularly true with brick and mortar first retailers as established stores often start online stores as secondary channels or even just as online catalogues. And even though the current COVID-19 crisis has driven many shoppers online, being found is still an issue when your web store is new. In order to get regular customers and traffic to your site, it's going to take some effort on your part to promote and market your online shop.
Below you'll find some easy and cost-effective ways to start promoting your online store to both new and existing customers.
---
6 tips to increase online presence
---
How to drive more e-commerce sales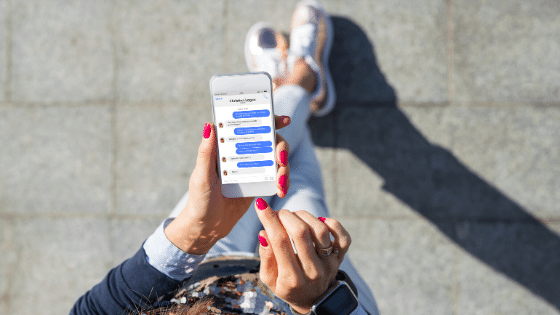 1. Adding live chat to your website
Adding live chat to your online store allows you to chat directly with your website visitors in real-time. It's a must-have tool for any online retailer as it's one of the best ways to answer customer questions right when they are on your site and encourage immediate sales.
Instant messenger applications such as Facebook Messenger make it easy for retailers to add live chat to their site and take advantage of its many benefits. After all, millions of people already communicate through Facebook Messenger daily, presenting a huge market for retailers to tap into. Additionally, many e-commerce software providers (including TAKU eCommerce) offer direct integrations to Facebook Messenger – for free!
Click here to find out more about adding live chat to your TAKU online store.
The following are some of the ways your business can benefit from adding live chat to your website:
Reduced expenses: Traditional customer service and support teams usually operate via phone. But this can be costly – in terms of costs per employee and toll charges. For smaller retailers especially, a free live chat platform such as Facebook Messenger can help reduce costs substantially.
Increased sales: According to a study done by CrazyEgg, 38% of customers are more likely to buy from a company that offers live chat support.
Improved customer service and loyalty: Customers appreciate having access to live chat support as it leads to faster problem resolution and improved customer service. Live chat also results in more loyal customers; 51% of shoppers are more likely to stay with or buy again from a company if they offer live chat support. Even if your live chat is not available 24/7, shoppers are increasingly comfortable asking "chatbots" for help after hours to find information or to send a message to the team.
2. Using automated email campaigns
Email marketing continues to be one of the highest performing marketing channels in terms of return on investment (ROI). According to Hubspot, email generates $38 for every $1 spent, resulting in an outstanding 3,800% ROI.
As a retailer selling online, the best way to gain subscribers and have your emails stand out is to use email automation. For those not familiar with email automation, these are marketing tools that allow you to send out targeted messages at certain times or based on specific actions. For example, you can create email campaigns that automatically remind customers of the products they were interested in, encourage shoppers to buy products that they added to their online shopping carts but didn't purchase (automated abandoned cart emails), or simply thank them for being loyal customers.
Basically, automated email campaigns give you the ability to use analytics to create an individualized email for each of your customers. And the benefits are numerous; you can encourage the first purchase, increase loyalty and drive repeat purchases, and re-engage inactive customers. As a result, you build personalized relationships with customers while increasing your revenue.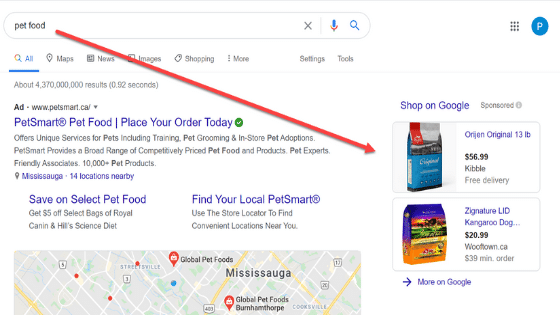 3. FREE Google Shopping listings
In light of the COVID-19 outbreak, Google just recently announced the launch of unpaid Product Listings. Beginning on April 27th, 2020, U.S. retailers will be able to sell on Google for free with Google Shopping. While it will initially launch in the States only, Google does have plans to expand this globally before the end of year. Click here to learn more.
Google Shopping Ads have proven to be one of the most effective ways to drive e-commerce sales. The ads appear above organic search results in Google and consist of a product image, rating, price, and store information. To learn more about Google Shopping, click here.
They have become a popular option for many ecommerce merchants and for good reason; they have a 30% higher conversion rate compared to text only ads. Below are some of the key benefits of Google Shopping:
Attract better store traffic: product ads are displayed based on the keywords a user searches for. For example, if a user conducts a search for "pet food", Product Listings of pet stores will be shown. If a user isn't interested in your products, your ads won't be displayed – which brings us to the next point.
Higher ROI: Google Product Listings have a higher conversion rate due to the fact that they drive relevant traffic. This means more relevant traffic to your online store at a lower cost per click.
Stand out: Google Product Listings instantly grab the attention of users as they are the only ads in search results that contain photos.
Broad reach: Multiple products can appear under a single search which means more exposure for your store and products.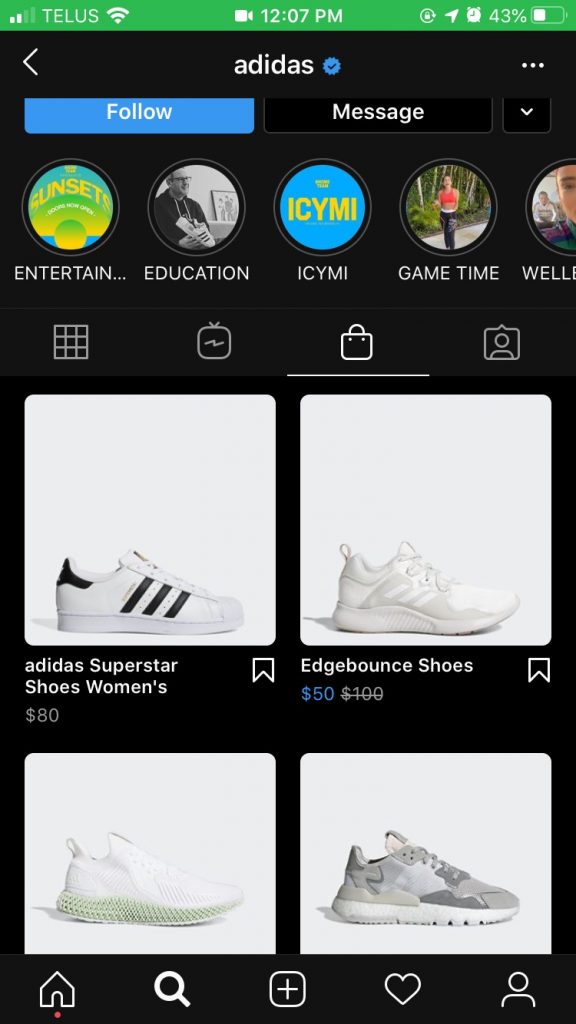 4. Selling on Facebook and Instagram
Facebook and Instagram remain the most popular social media platforms with both applications amassing billions of daily active users. Taking advantage of the popularity of both social media channels can help you reach new customers and sell more.
Think about it this way: your customers are already on social media. Adding a way for them to browse and purchase your products directly on each platform gives your brand increased visibility. And it makes it easier for shoppers to buy your products – all they have to do is click on the "Shop" or "Store" tab to view your products.
It takes just a few clicks to start selling on Facebook or Instagram with TAKU eCommerce. Click here to learn more.
The following are some ways you can drive more traffic to your store with Facebook Shop:
List store details such as your store address, phone, website, temporary service changes etc. This makes your business more accessible because it makes it easier for potential shoppers to find your business when they search Facebook.
Share content about your online store including special offers, new products, contests etc.
Use Facebook Ads to target a specific type of shopper, build brand loyalty, and increase your online sales.
Follow these tips to sell more on Instagram:
60% of Instagram users rely on the platform to find products so make sure to use high quality product photos.
Take advantage of user-generated content (customer photos). Let your customers serve as your best billboards and encourage shoppers to tag your brand with photos of their latest purchases.
Use Instagram Ads such as Stories and Carousels to target customers shopping on Instagram.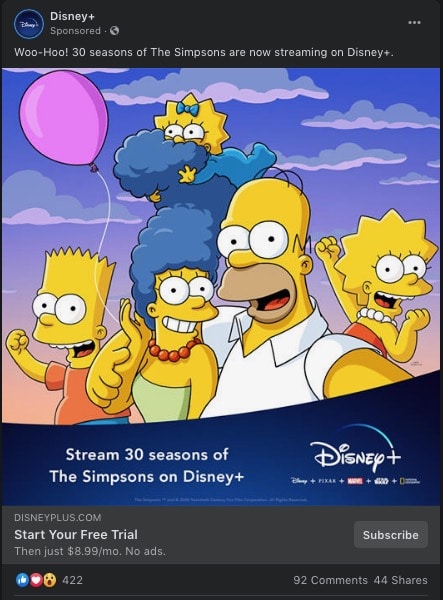 5. Retargeting Ads
Retargeting ads are effective at re-engaging customers who haven't purchased on their previous visit to your online store. In fact, shoppers who see retargeting ads are 70% more likely to convert.
Basically, retargeting is a form of online advertising that targets users based on their past behavior on your website. Chances are, you've been exposed to retargeting ads yourself at one point or another. For example, after browsing through some clothes online you may have noticed ads popping up on your social media advertising the specific clothes and store you were just viewing.
Retargeting ads are very effective at encouraging shoppers to "finish" their sale and generally cost less than regular social media ads. But it's important to remember that they are only effective if you are already receiving a reasonable amount of website traffic as they will only be able target people who have already visited your online store.
The most popular methods of retargeting include using the Facebook pixel or Google Adwords. The Facebook pixel is essentially a small software code that "follows" your customers as they browse your online store and allows Facebook to advertise to them after.
You can start retargeting in minutes with TAKU eCommerce's built-in integration with the Facebook pixel. Alternatively, you can download the retargeting app for Google and Facebook. Learn more here.
If you prefer to target customers using Google Adwords, you must add Google Analytics to your store and connect it with your Google Adwords account. Learn more here.
Remember: When you use remarketing strategies, you are collecting extra information about your site visitors and customers, which means you must update your privacy policy.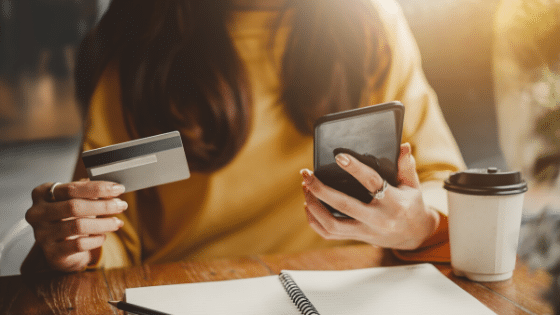 6. Optimize the checkout process
Retailers who are looking for ways to increase their online revenue often overlook the importance of checkout optimization. But in order to reduce checkout abandonment and improve your conversion rate, it's important to create the best checkout experience possible.
The following are some ways to create the optimal e-commerce checkout experience:
Optimize the checkout experience for mobile: The majority of online shopping is done on mobile devices. When you are developing your layout, ensure your design is mobile-responsive. If you are not design or tech savvy, consider choosing an e-commerce provider with premade layouts. All of TAKU eCommerce's pre-made themes are mobile-friendly but whatever platform you are using, make sure to always check your website on every device (desktop, tablet, mobile) once it's published to make sure everything is re-sizing correctly.
Add custom messages at checkout: Display any important information to your customers at checkout. For example, you can draw your customers' attention to special offers, remind them of your shipping/return policies, remind them that they will receive an email confirmation, etc.
Be transparent about costs: Unexpected costs are the number one cause of cart abandonment in the online shopping world. Make sure to provide as many details as possible by including a subtotal, shipping fees, applicable taxes, and a final order total.
---
We hope you found this article helpful.
Keep an eye out on our blog for more e-commerce marketing tips and strategies.
In the meantime, learn more about how you grow your retail business online with TAKU eCommerce.