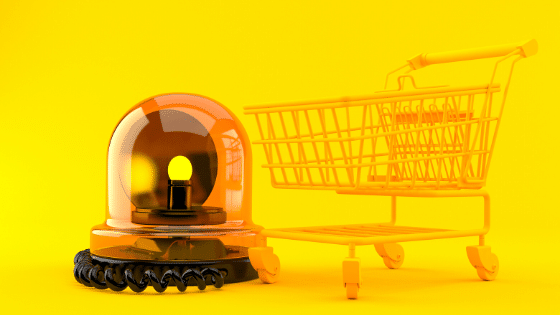 👇👇👇 Scroll to Download our COVID-19 Survival Tips for Retailers!!
There's no denying that we now live in a physically and digitally connected world. The benefits of being globally interconnected are visible in the growth and stability of the world economy over the past decade since the 2008 global financial crisis. But history and economies are cyclical. We were already looking at a potential downturn before the recent coronavirus global pandemic started but retailers are now looking at the most unpredictable global business environment in decades. This is where retail crisis management helps to give businesses options to manage the unknown.
For businesses that were launched in good times, owners will now need to quickly adapt to the challenges of managing uncertainty and risk. Like any other business, owning a retail store comes with its fair share of risks. Even at the best of times, store owners must deal with operational risks that impact cash flow. After all, the US economy was strong for the majority of 2019, yet U.S. retailers still lost 50.6 billion due to inventory shrinkage alone.
With the help of new technology, there are ever more ways to tackle theft and organized retail crime, but they are not the only challenges facing retailers today. Whether it's a natural disaster in the form of a fire or flood, supply chain disruptions, or an employee ranting about the company on social media, unexpected retail risks can have a huge impact on your bottom line.
Fortunately, there are some things you can do to help minimize the risk of unexpected emergencies, plan for interruptions to your retail business, and do your best to protect your employees, assets, and reputation.
I'm not by any means a risk management expert. I am, however, a repeat small business owner. So I know what it's like to face the terror of a sudden downturn AND not be prepared to deal with negative cash flow. If any of the tips below help others minimize their stress or better prepare for the next crisis, that's good enough.
External Threats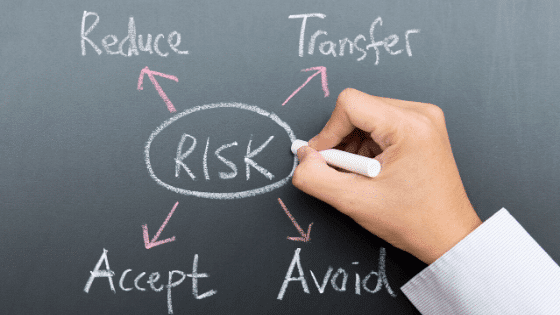 Environmental disasters are external crises that are generally out of the control of any one private business. These include forest fires, hurricanes and, of course, global health pandemics. Because these are environmental and often cannot be predicted, these are often the most costly. They usually impact the economies of entire countries, can cost billions of dollars in damage to affected businesses and homes, and require a long recovery time. Besides the $1 billion in lost sales experienced by retailers during hurricanes Katrina and Harvey, these disasters resulted in $125 billion in property damage.
Business Insurance for Major Disasters
Nobody really likes to purchase business insurance but it's often critical to the survival of a company in the face of a business-interrupting disaster. Even if you don't live in an area that is prone to serious storms or other seasonal events, you need to make sure you have enough insurance to cover fire/water damage for your inventory, assets or property. Not only is this type of coverage mandatory on some leaseholds, it's the only way to protect yourself against legal claims if there is 3rd party damage during an incident, which is also a key part of retail crisis management.
It's important to remember that environmental disasters can be considered "acts of God" or "force majeure" and can nullify some insurance depending on your carrier and the type of plan you have. While some companies will step up at times of crises, you shouldn't count on the possibility of coverage in the middle of a disaster if your plan has such exemptions. This is exactly why you should always read your insurance policy to understand what type of financial coverage you are actually buying. If the language in the fine print is too much, write to your insurance broker to make sure they give you a clear written response on what coverage you get with your insurance premiums
Technology, Flexibility and Adaptability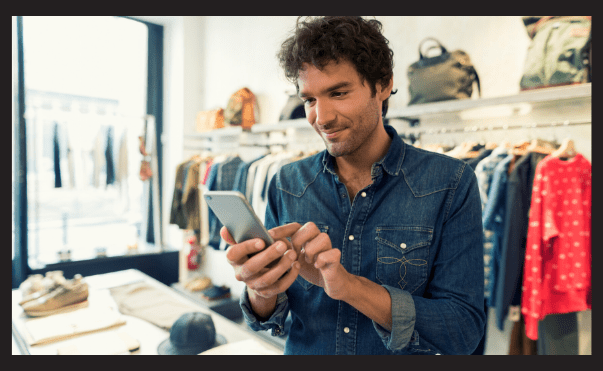 Adaptability for a business today is often tied to flexibility and technology. How flexible your processes are will determine how quickly you can adapt to different market environments. For retailers, this means using technology and tools that will allow you to immediately change how you are selling or taking payment with customers. The latest cloud systems not only automatically back-up your data, they work on any device and allow you to sell wherever your customer is. So when your store suddenly loses power, you can switch from your till to your mobile phone to keep selling.
For retailers dealing with the impact of COVID-19, for example, shutting down may not be an immediate option. Small businesses who cannot afford to shutdown or are looking for better ways to manage the impact are encouraged to:Download our free checklist
Add or Expand Digital Sales Channels including e-commerce for shipment or pick-up in store.
Offer Contactless "Leave At My Door" Delivery with prepaid orders online, by phone, fax or email.
Make sure you have a Google My Businessprofile and keep your store hours up-to-date.
Encourage Visible Hygiene Management in store by having all staff use gloves or wear masks. Have hand sanitizers readily available at the checkout area, near doors with handles, etc.
Encourage Social Distance In Store by increasing the space in the checkout area between cashiers and where shoppers are waiting to pay. Stop offering samples unless they are pre-packaged.
Encourage "Contactless" Payments (e.g. tap or Apple Pay) and discourage the use of cash to protect your staff wherever possible. You may want to increase your "contactless" limit with your merchant processor but remember that you are liable for any potential chargebacks on "contactless" payments.
Minimize Any Processes that Require Touch such as loyalty programs that require a tablet. Print out a QR code or signage for your web site and encourage users to sign up on their own phones.
Sell In Store Gift Cards with an Incentive (e.g. extra $15 for every $100 gift card) to encourage shoppers to come back to the store when things are back to normal.
Offer Free Pens to shoppers who don't have their own. It's a cost-effective gift that discourages the use of public pens and helps customers remember you. Remember to minimize touch when offering them.
Join Local Social Media Support Groups to stay engaged with the community. These are not commercial spaces so don't sell unless it's appropriate but find out what your community needs. Here is a great example of a small business that found a way to give back.
Communicate Proper Treatment Procedures when staff are sick. Make sure all managers and staff know what to do when they are sick. There is a lot of information out there – be sure to refer to the most credible medical sources in your country. In Canada, that will mean the public health authorities for your province or territory. In the US, the CDC is a reliable authority for guidance. For further details, you can also review the steps to prepare worksplaces for COVID-19 published by the WHO.
Limit Stock Quantities for any essential household and medical products to avoid stock outs.
Internal Threats
Not all emergencies are external. There are a number of internal risks within a company, many of which aren't any less significant to the survival of a business than, for example, a natural disaster. You'll want to work with workplace safety experts if your workplace involves food, hazardous materials or any type of production but for most of us in retail, cash flow, reputation and operations crises are usually top-of-mind for small business owners.
Cash Flow is the Lifeblood of a Business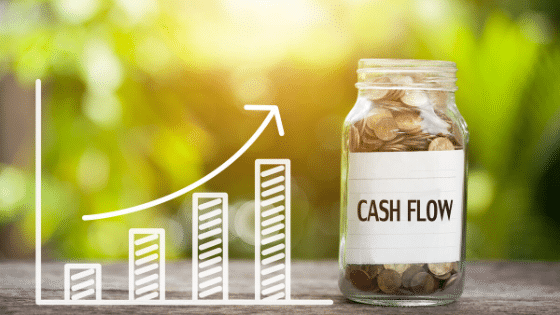 I'm not the first business owner to say that timing is everything when running a business. During good times, this can refer to being in the right place when unusual opportunities present themselves. During bad times, this refers to whether you are financially in a position to survive when there is an interruption to the business. And more often than not, retail crisis management refers to your cash flow position because you need to have access to liquidity or credit to be able to get through an unusually slow period – you can't sell hard assets quickly or for a good price in the middle of a crisis. So yes, while a natural disaster is completely unexpected and is out of anybody's control, what you can control is the position you are in when disaster strikes.
I'm certainly not trying to preach about the virtues of keeping unused cash in the bank (assuming there is even any) instead of reinvesting in the business, etc. But if you haven't already, you may want to get approved for a line of credit only for emergencies when the business is booming or you have the opportunity to. The key is to get credit when you don't need it and to not use these emergency resources for any daily operations. Yes, hindsight is 50-50, and this won't help you if you're already dealing with an emergency but history does repeat itself so can better prepare yourself for the future.
Operations Resilience Planning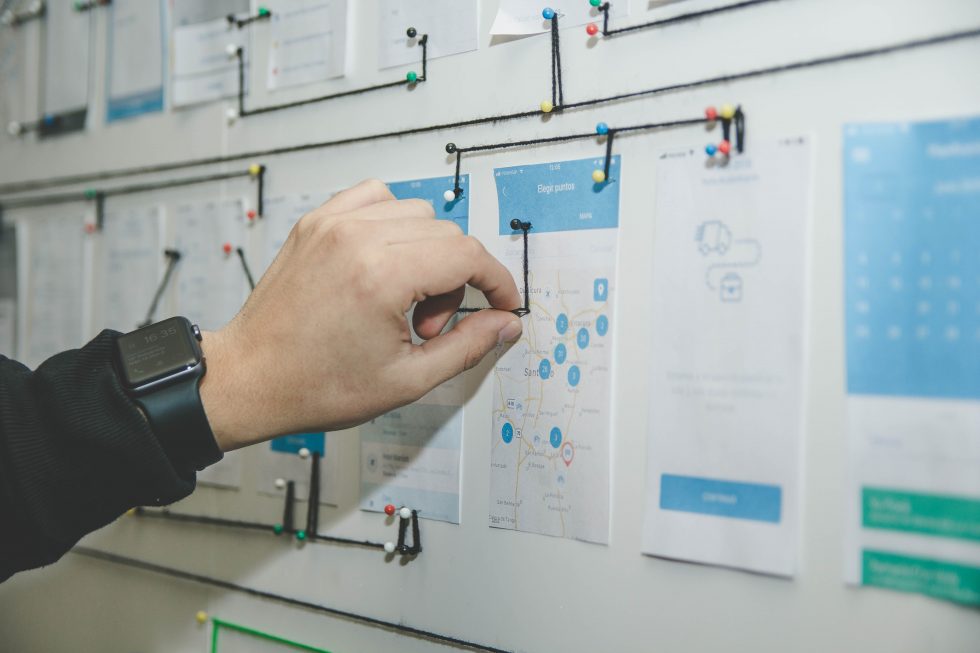 Operations covers many different parts of a business. It's not possible to list every area a business owner or manager can review but, by and large, most retailers should always have some sort of plan in place for:
Succession or delegation if management is incapacitated
Data loss or privacy breaches
Supply chain breakdown
1) Management Incapacitation
Nobody ever wants to think about a scenario in which they aren't around. But the fact is, if you are a small business owner, you are likely an employer and others depend on you for their livelihood. You can plan for every possible risk but if you cannot issue payroll, approve payments or make important decisions when they need to be made, you're exposing your business to extra risk. Make sure you have a contingency plan in place for your own responsibilities including who is authorized to access company bank accounts during an emergency. Speak to your accountant or lawyer to learn more about the options.
2) Data Loss or Privacy Breaches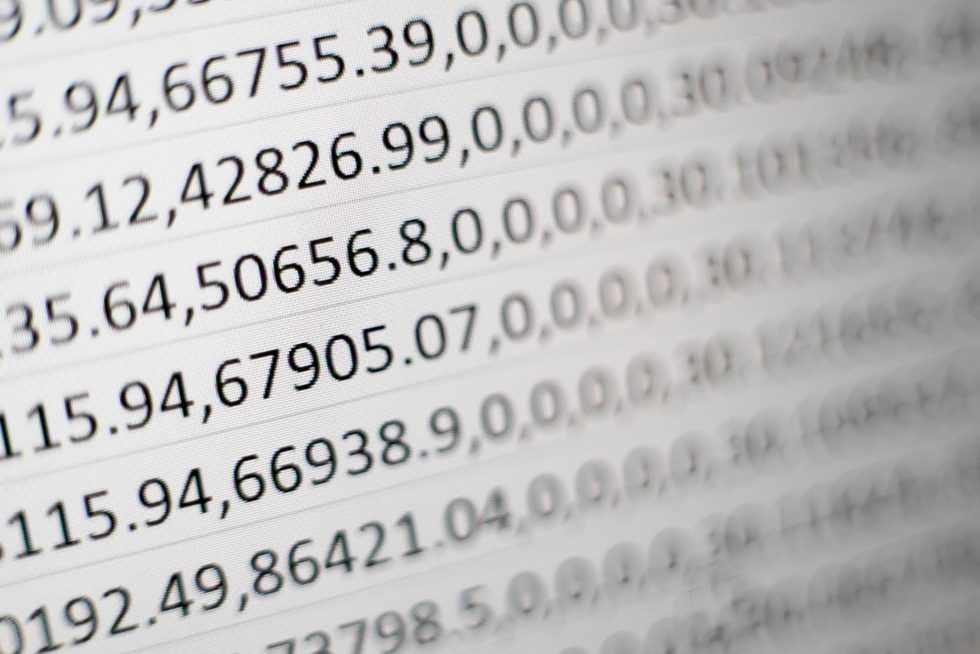 Just as many people rely on smartphones to remember all of their contacts, the data you use to run and track your business is irreplaceable. In a retail business, this usually refers to your POS data. Not only is the information stored in your POS system critical to your business decisions (e.g. how much product to order based on sales, etc.), it's also a legal requirement in most countries to both collect sales taxes and report profitability.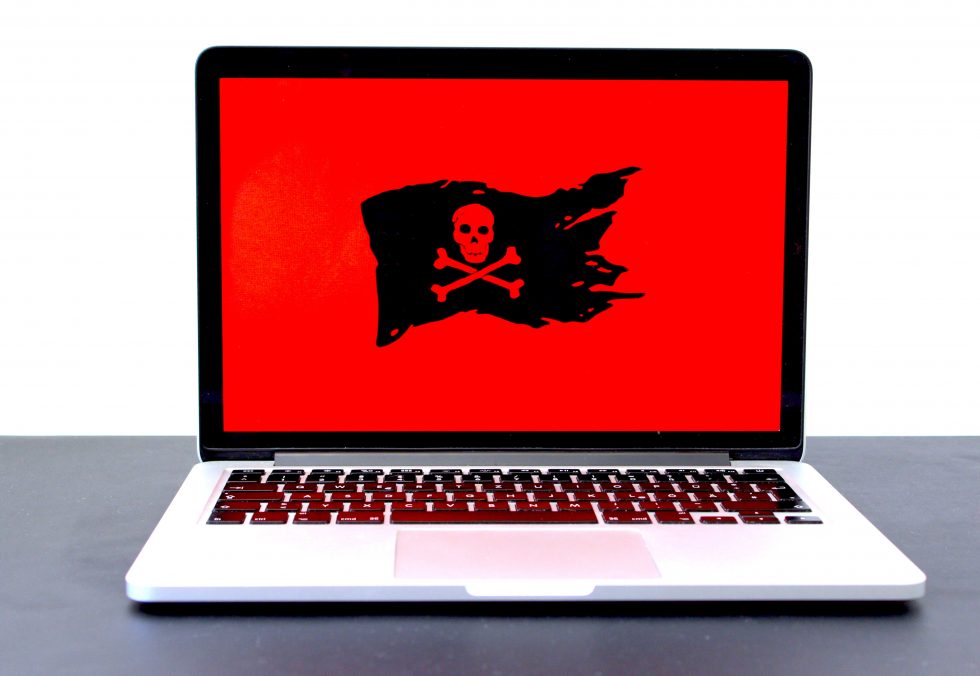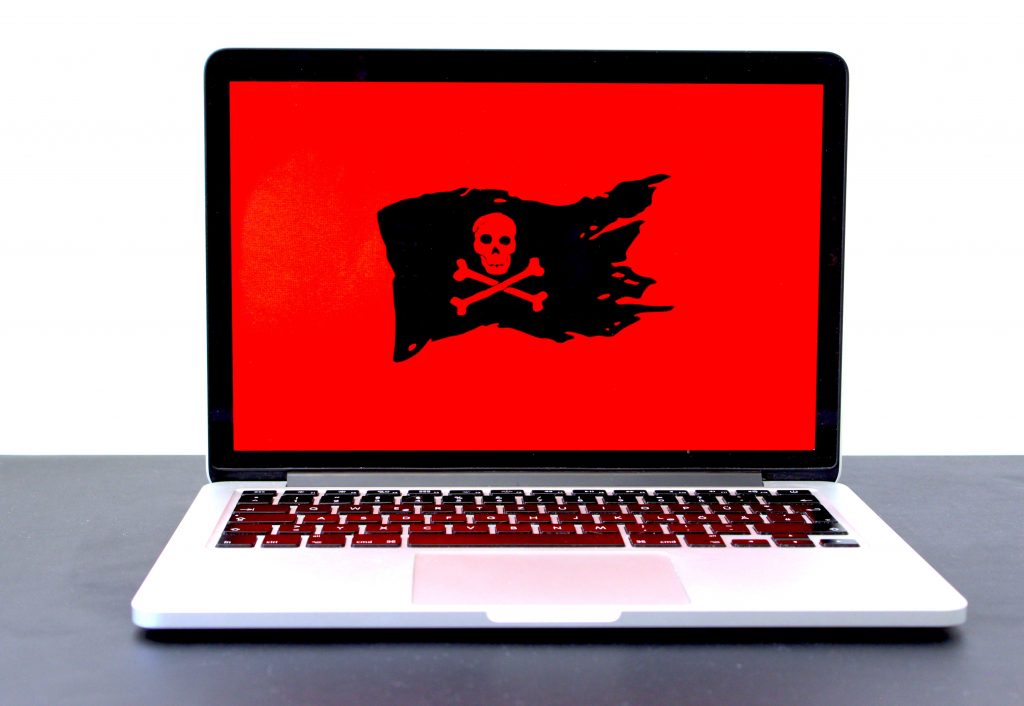 Not only do natural disasters damage physical structures like storefronts and warehouses, they can also lead to a loss of important company files and data. Environmental disasters aside, as a business, you are also exposed to ransomware or database hacks on a daily basis. Luckily data security is definitely something you can more affordably control now in the age of cloud computing. It doesn't matter what type of technology you use in your business operations. Don't take a chance with unexpected damages or hardware failure with your business data. Store it in the cloud, or better yet, use a cloud POS system so that you can run your business from anywhere. After all, even if your data is secure, you need access to your POS system and other retail management tools to be able to continue operating.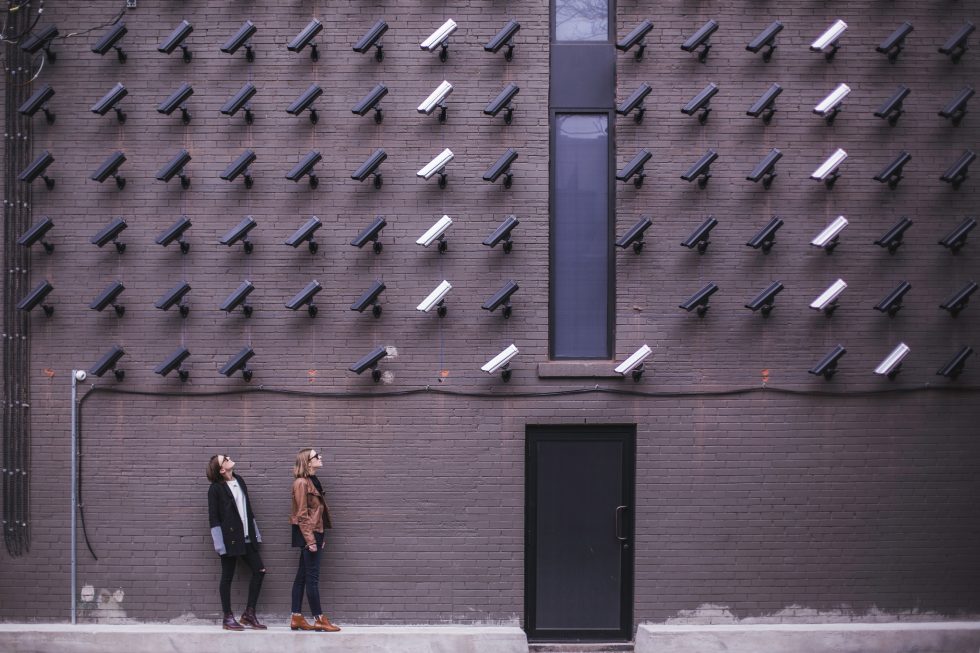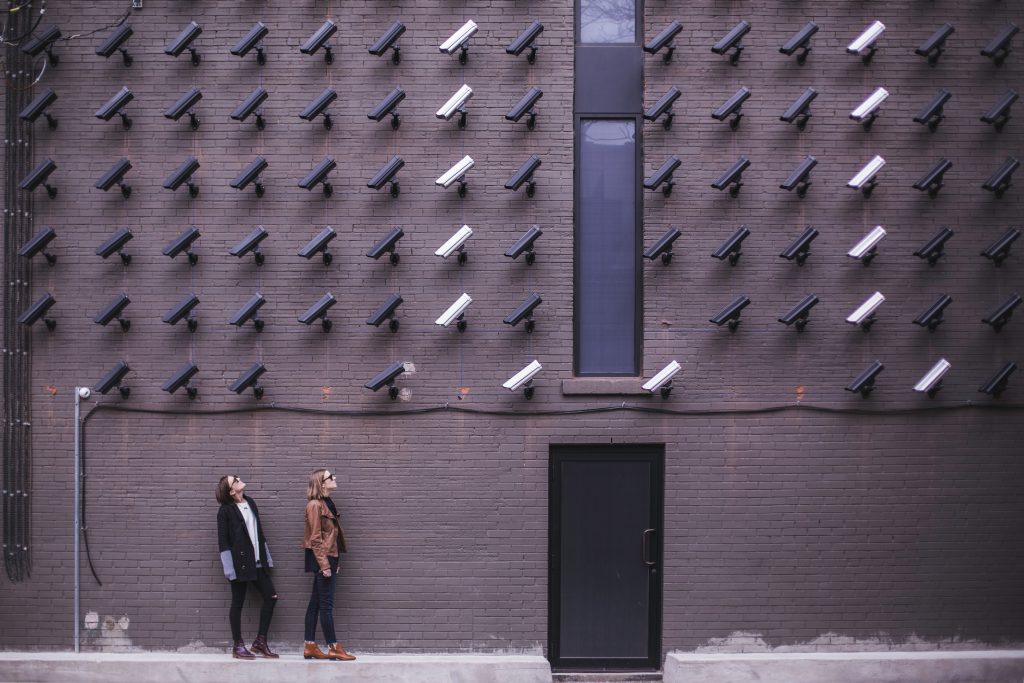 With GDPR in Europe and ever more privacy regulations everywhere around the world, it's important for small businesses to start on the process of developing and implementing a privacy strategy to protect their reputation with customers. There's no point stressing out over the fact that you may have missed certain regulatory deadlines. Regulators and customers everywhere would rather see that a company has a plan and is working on improving rather than giving up or saying "it doesn't apply to me." For some basic steps you can take to get started on how to better manage privacy in your small business, you can refer to this blog post.
3) Supply Chain Breakdown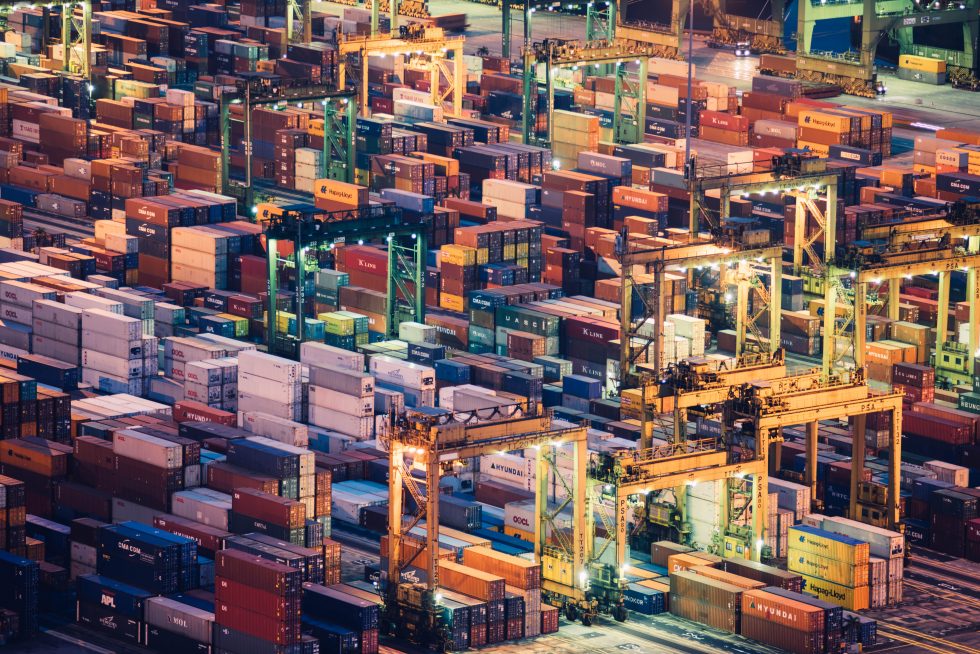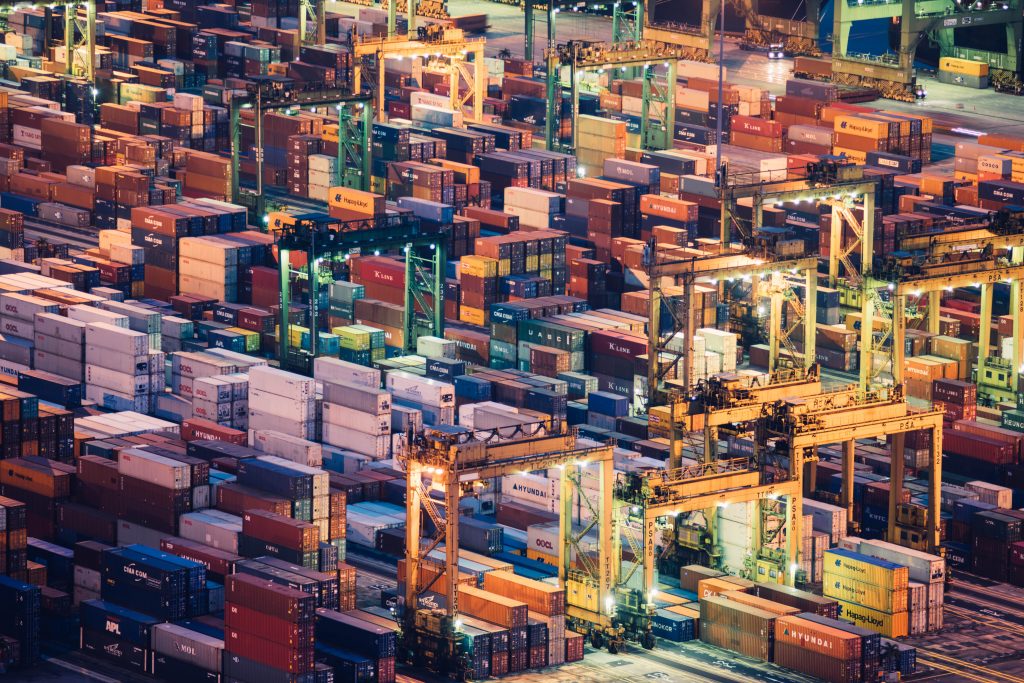 If just one link in a retailer's supply chain is broken, it can have a significant impact on business operations and profit. Which is why retailers need to be able to react quickly to unexpected supply chain events – whether it is a natural disaster, supplier failure, political or labour strife.
While there is no way to prevent these events from taking place, there are measures you can take internally to minimize the impact of such disruptions and be better prepared including:
Retail Crisis Management is Risk Management
Having total supply chain visibility involves looking at possible environmental, social, and political risks. Identify possible "what-if" scenarios – what happens if a supplier is facing a weather disruption and loses power? Do you have an alternative source? What if there are transportation delays? What if political events drive up prices of raw materials? These "what-if" scenarios are numerous and may seem unlikely to occur in the first place. But it's important to know what that list looks like first so that you can start to develop contingency plans to have more options when an unexpected crisis does take place.
Look at manufacturing and distribution coverage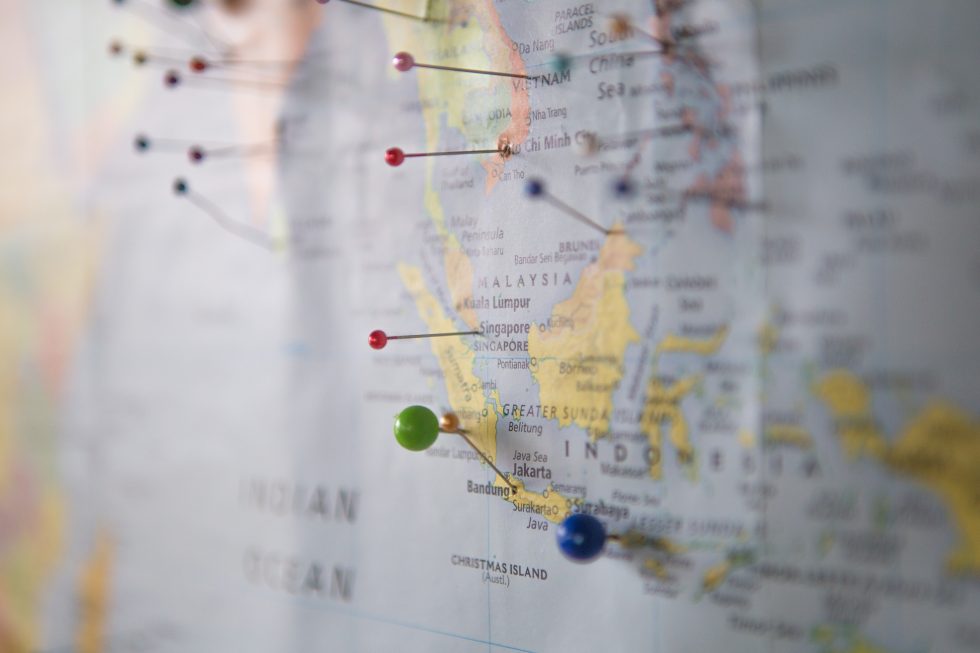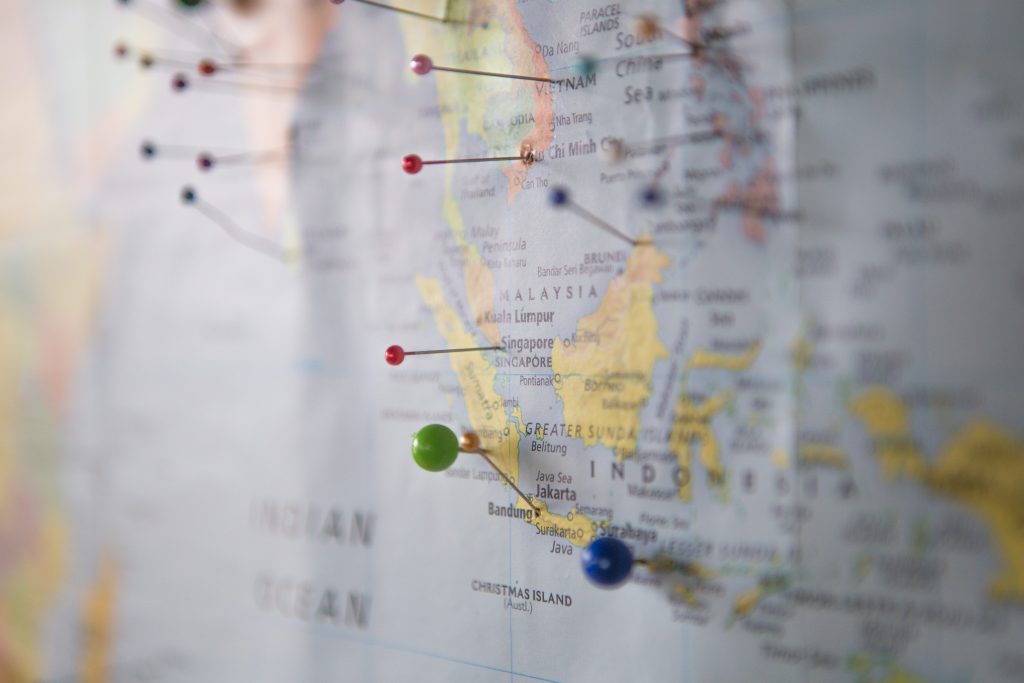 Depending on the size of your business, broaden your connections by reaching out to suppliers in different networks and regions. Seeking out alternate suppliers in different locations will help you re-route orders if one of your suppliers is negatively impacted by an external event.
Transport flexibility
Unexpected issues and events can arise when inventory is being transported to and from distribution centers. For instance, merchandise can be stolen, delays can occur, and weather disruptions can cause damage to roads and transport routes. To prepare for these risks, it's important to have transport flexibility. In other words, if one avenue of delivery is disrupted, ensure that you have the capability to switch and depend on another logistics channel. If instead, you opt to go for a third-party logistic provider, it's a good idea to ensure that they can also provide the same kind of flexibility.
Remember that changes in lead times with suppliers during a major disaster will likely change the speed and cost of transport you will need. Do a cost analysis of what your business can afford to spend to get products to you and make sure you have the credit or cash flow necessary to fund the upgrades. During an emergency, you may need to consider foregoing profits or even taking a loss simply to keep enough revenue flowing through the business to cover fixed overhead costs.
Reputation Management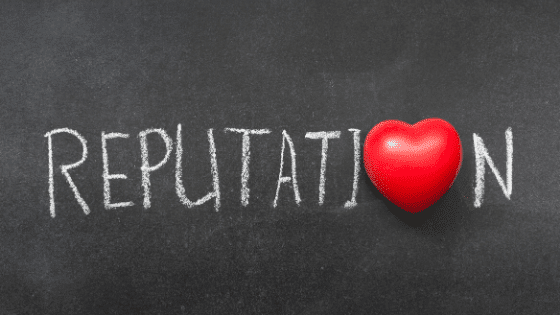 Brand reputation and reputation management are critical to a retailer's success. In fact, a report done by Total Retail shows that 90% of shoppers have chosen not to purchase from a company because of its bad reputation. Which is why consumers are increasingly relying on reviews to determine the quality of a business.
But, certain circumstances can arise that can quickly impact the viability and perception of your brand – e.g. a distraught employee publicly telling off a customer, poor management of health risks, etc. – creating distrust amongst consumers, and so on.
Help your retail business build a reputable brand and better prepare for compromising situations:
1) Be transparent about company policies and preventative procedures
In the case of an external crisis, consumers start distrusting businesses. Under these circumstances, it's best to get ahead of the situation by reassuring employees, suppliers, partners and shoppers that you are taking preventative action or being as proactive as you can. During the recent coronavirus pandemic, StichFix made sure that members were aware of the rigorous cleaning process their clothing goes through between rentals to minimize any fears customers had about the cleanliness of renting clothes.
2) Manage negative reviews promptly
Gathering customer reviews is one of the best ways to make a good impression on a potential shopper. And even if you receive negative feedback, remember that it's normal (and more realistic) for companies to receive a few bad reviews, just as long as you respond promptly and clearly show to customers that you are taking action. To learn more about customer review management and how to respond to reviews, click here.
3) Clearly communicate staff expectations
Setting clear company expectations with every new employee will pay off in the future when you're trying to contain a potential public relations emergency. You may not be comfortable with the unconventional employee handbook Telsa gives its employees but the point is that you can't expect employees to know what you expect without giving them some guidelines. Depending on the size of your business, it shouldn't be an extensive document but it's worth those late nights or legal fees to get one prepared since you will be sharing it repeatedly in your company. And, of course, communication doesn't stop with orientation or handbooks. Part of retail crisis management is clearly communicating with employees and setting a good example during and after any crisis. There's no better way for senior management to walk the talk.
---
We hope you found this article helpful.