With most businesses back on their feet and not just relying on online sales to keep them afloat, retailers can start thinking of ways to drive foot traffic back to their stores.
Having said that, traditional methods of driving foot traffic may not be as effective as before. With safety and cleanliness being the main concern of most shoppers, experience-based strategies such as in-store events and classes are no longer practical as they once were pre-pandemic.
That's why we've put together 5 strategies to help store owners drive foot traffic in a post-COVID-19 retail environment. Check them out below.
1. Focus on Health & Safety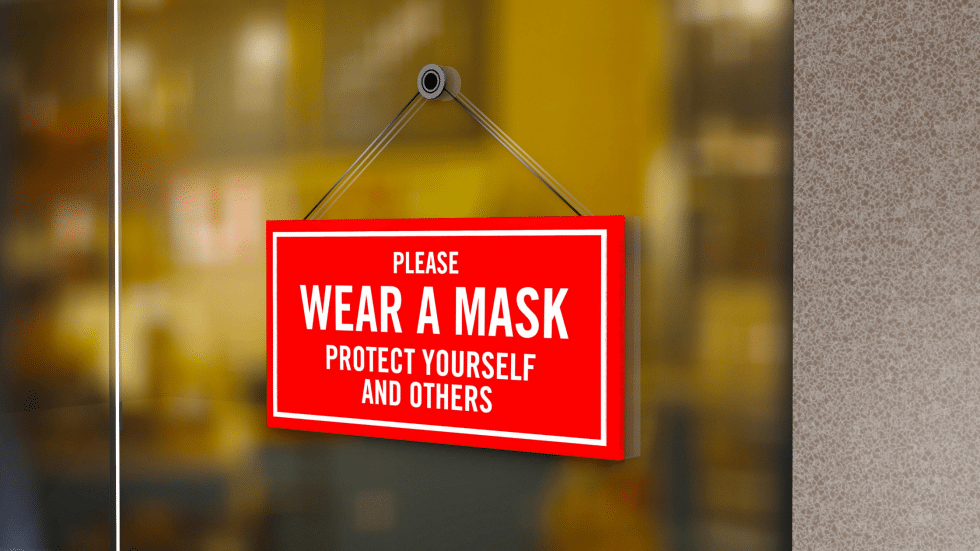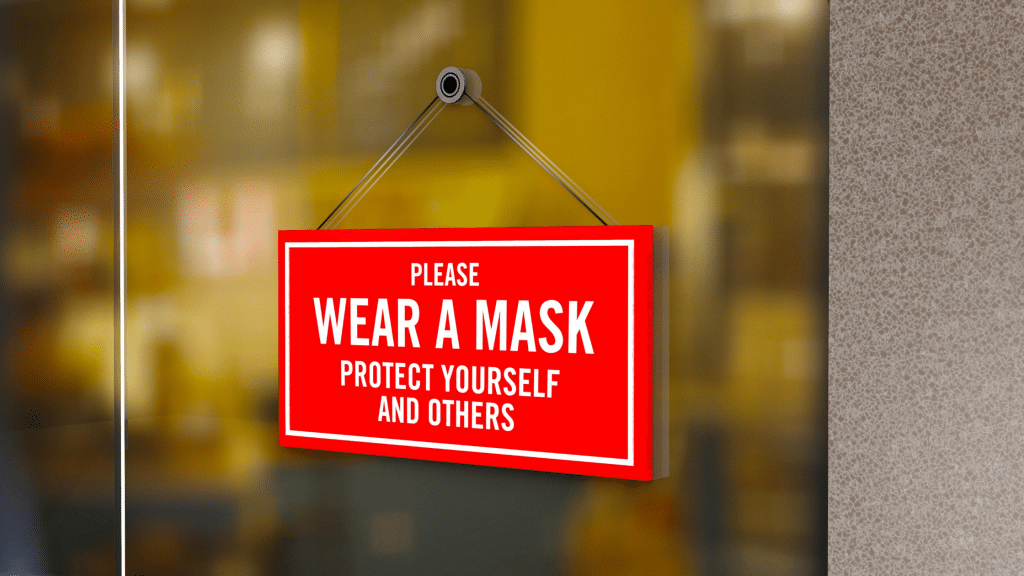 Shoppers don't want to feel at risk of contracting COVID-19 when they enter your store. So if you want more customers to shop at your physical store, you need to make them feel like it is safe to do so.
You can build trust with shoppers by visibly cleaning and sanitizing your shop, providing staff (and if possible customers) with masks, and placing hand sanitizer throughout the store. It is also a good idea to limit the amount of shoppers allowed inside at a given time. Consider placing social distancing markers or decals on the floor. This will help ensure that customers are following social distancing guidelines once they enter your store.
For more information on how to implement health & safety measures post-COVID-19, download our checklist here. Depending on the demographics (e.g. a lot of your customers are seniors) in your area and the space available in your store for people to socially-distance themselves while shopping, you may want to consider a mandatory mask policy. These can be controversial and must be implemented and managed carefully to minimize potential friction. Learn more about how to manage and implement mask policies in your store.
Don't forget to take advantage of digital channels (social media, SMS, email) to communicate with shoppers. This way, customers will be aware of the health and safety measures you have in place and will be more comfortable coming to your store.
Remember – generating store foot traffic during the pandemic is not just about being the trendiest, cheapest, or most unique brand, it is about appearing safe.
2. Double-down on Google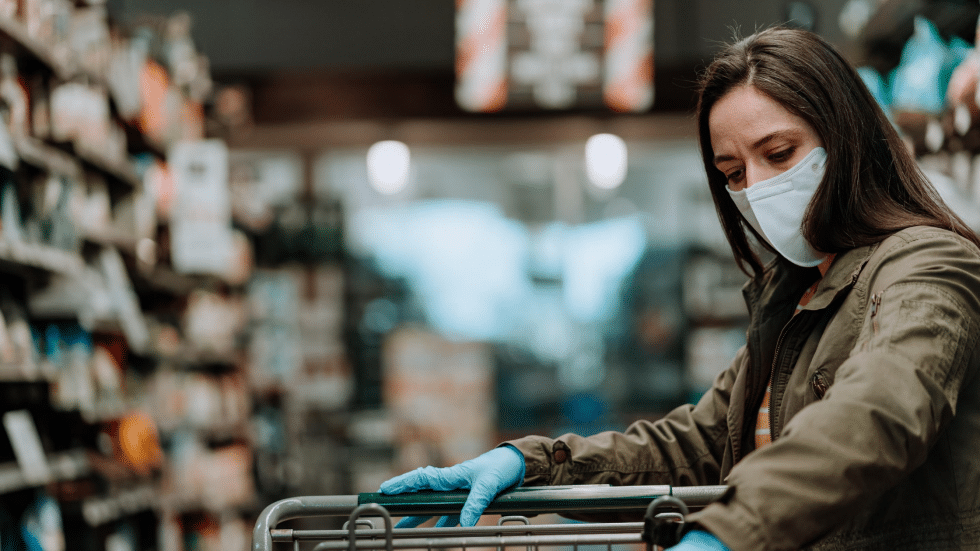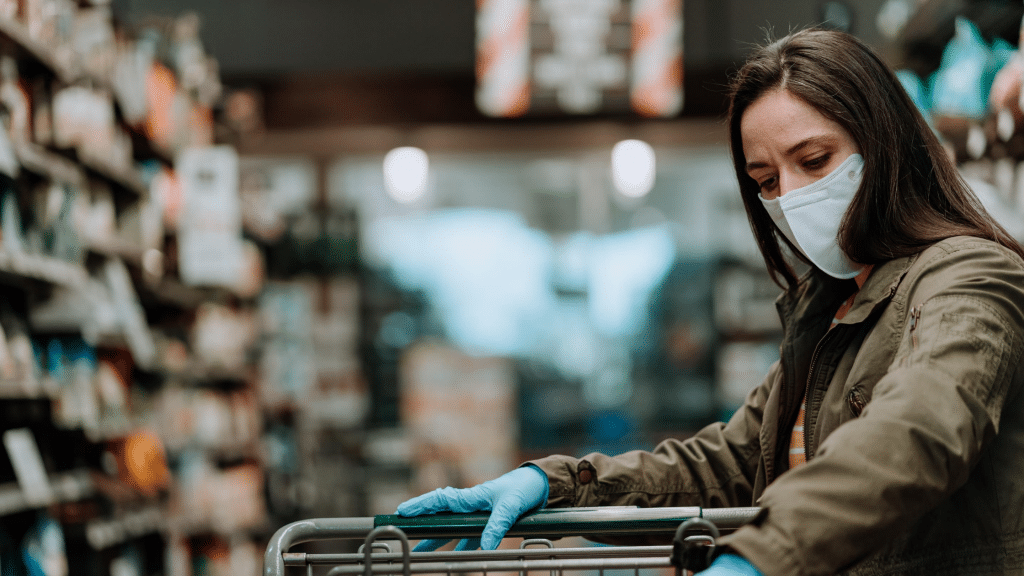 Hundreds of millions of shoppers use Google everyday to start their product searches, making it the ideal place to list your merchandise.
While the Google Shopping tab previously consisted of only paid listings, Google recently announced the launch of unpaid, organic Google Shopping listings.
Merchants in the U.S. can now access this feature for free while an international rollout is expected by the end of the year.
TAKU Retail POS has partnered with Google to make it easier for retailers to automatically sync and optimize their product listings. With TAKU, merchants can choose to send their existing POS product information with the built-in feature to unlock the free product listings. Because this is a built-in integration right in the POS, there's no data entry required. To learn more, click here.
TAKU's integration with Google also allows you to display your product catalogue online through Google's "See what's in store," a free showcase directly below your Google store listing. SWIS lets you display your store's stock and products online with real-time stock updates, attracting nearby shoppers to your store.
As the saying goes, showing up is half the battle. Shoppers need to know when your store is actually open. A shopper that shows up to a closed store because the opening hours listed for your business on Google Maps are outdated likely won't be back. Make sure you have a verified Google My Business (GMB) store listing and keep your store hours up-to-date. If you're not using GMB yet, do it right away as it's the best free online marketing tool available to small businesses. For more information, check out our blog post about why retailers need Google My Business.
If you already have a verified GMB account, make sure you have taken advantage of all of the free marketing tools available within GMB by making your listing more searchable, attracting more local shoppers with visual posts that promote in-store offerings (e.g. limited-edition collaborations that are only available in-store) and encouraging customers to review your store to improve your ranking when people search online for your business.
3. Contactless Payments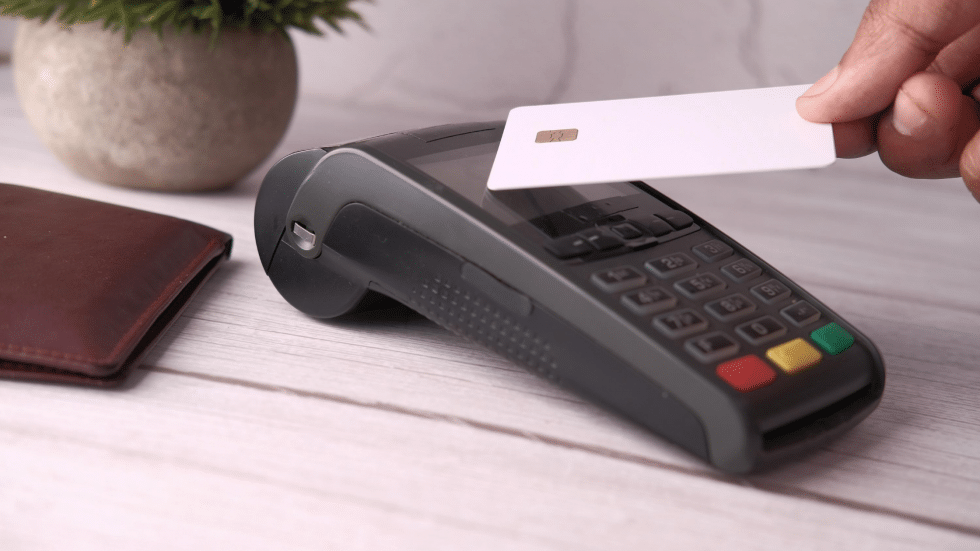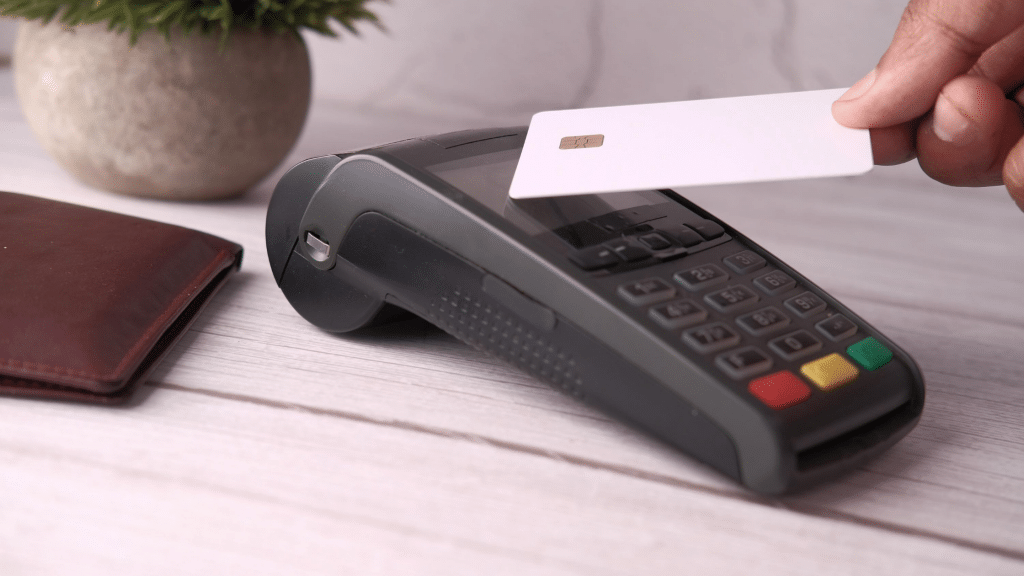 Contactless payments are not only convenient, they also provide retailers with a safe and secure way to take payments in-store. Throughout the pandemic, contactless transactions have increased and even become a preferred payment method among consumers. Offering contactless payment will help customers feel safer when purchasing as they don't have to touch high contact surfaces such as PIN pads or checkout counters.
Due to the COVID-19 pandemic, the demand for contactless payment and pickup methods has significantly increased and stores that offer them will be more attractive to customers when they're choosing where to shop.
One thing to remember though, is that contactless payments may not be EMV and therefore you may be liable for chargebacks. Prior to the pandemic, merchants would generally set their contactless limits at $50 to $100 per card per day but since March, many retailers have opted to increase the limit to make it easier for customers to buy more when they are in-store. But higher tap limits will increase the chance that those merchants will be responsible for higher-value chargebacks. Make sure to check with your merchant processor regarding liability and what you can do to protect yourself if you ever need to appeal a chargeback (e.g. getting signatures, installing CCTV cameras, etc.) if you are considering adding contactless for the first time or increasing your contactless daily limits.
4. Buy Online, Pickup In-store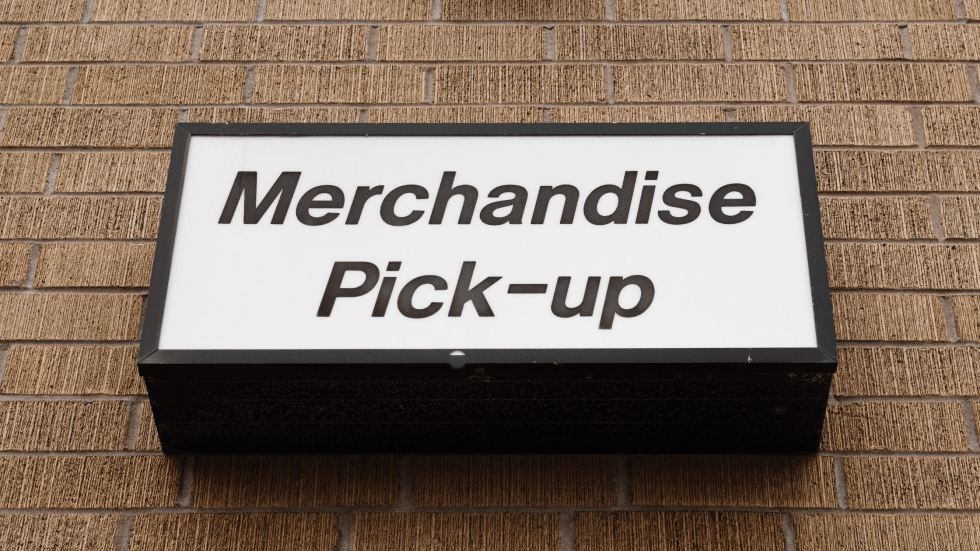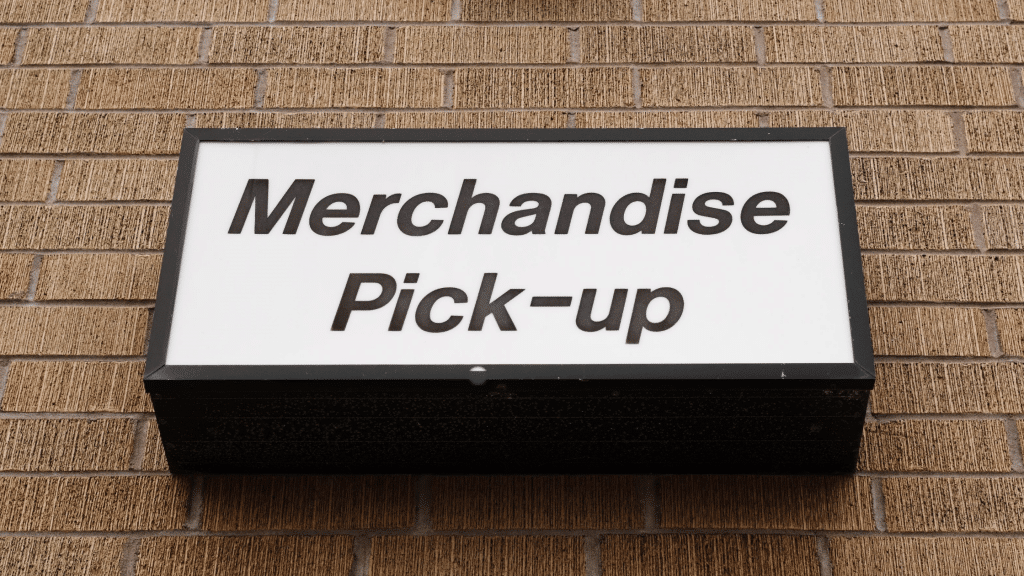 For customers that are not comfortable shopping in-store, you can create a contactless retail experience with buy online, pickup in-store (BOPIS) or pickup at curbside. Shoppers can use your website to browse items, pay online and simply drive to your location when their order is ready for pickup. Once it is safe to offer in-store pickup in a safe, efficient manner, this is always our recommended fulfillment option for retailers that have physical stores. In-store pickups are not only more cost-effective (e.g. no packing or shipping costs), they generally have lower return rates since people can check products prior to pickup and, most importantly, they can lead to higher-margin impulse buys when shoppers see other products they might want to purchase once they are in your store. This is why it is important for retailers to plan carefully where they will place their pickup location in-store. It should be a location that allows shoppers to feel safe (e.g. allows enough space for social distancing) while making it convenient for them to see and pick up additional items quickly.
To make it easier for their staff, retailers should consider enabling staggered pickup times at checkout. This way, long lines and crowds can be avoided as customers must make an appointment to pick up their purchases. All-in-one sales platforms such as TAKU have a built-in function in their online store builder to allow shoppers to choose a pickup date and time at checkout.
5. Exclusive In-store Promotions
Running in-store promotions is a tried and tested way to drive foot traffic. However, retailers need to be strategic about how they run promotions so that they can maximize profitability. Using promotions to generate foot traffic can be done by creating exclusive in-store offers which incentivize customers to come to your store rather than shop online.
The following are some promotional strategies retailers can use:
Exclusivity with Private In-store Appointments – this strategy works particularly well if you are selling higher-value products that can benefit from having a sales associate involved to answer any questions
Exclusivity with In-Store Promotions – use your email marketing lists and social media posts to promote special offers to your best customers with limited time/quantity in-store only promotions specifically for them
In-Store Bundle Discounts – this strategy is particularly useful when you have excess stock you are looking to get rid of but want to ensure a minimum basket size in-store
Surprise In-Store Markdowns – random markdowns such as "score of the week" are effective in attracting both new and returning customers. These promotions are usually less risky as you know exactly how the discount will affect your margins. A smart POS system can analyze in-store promotions, allowing store owners to see trends and margins.
Conditional In-Store Offers – examples include spend a certain amount and get a free item, buy a certain item and save a percentage off your entire order etc.
Want more retail tips? Find out more about retail merchandising below