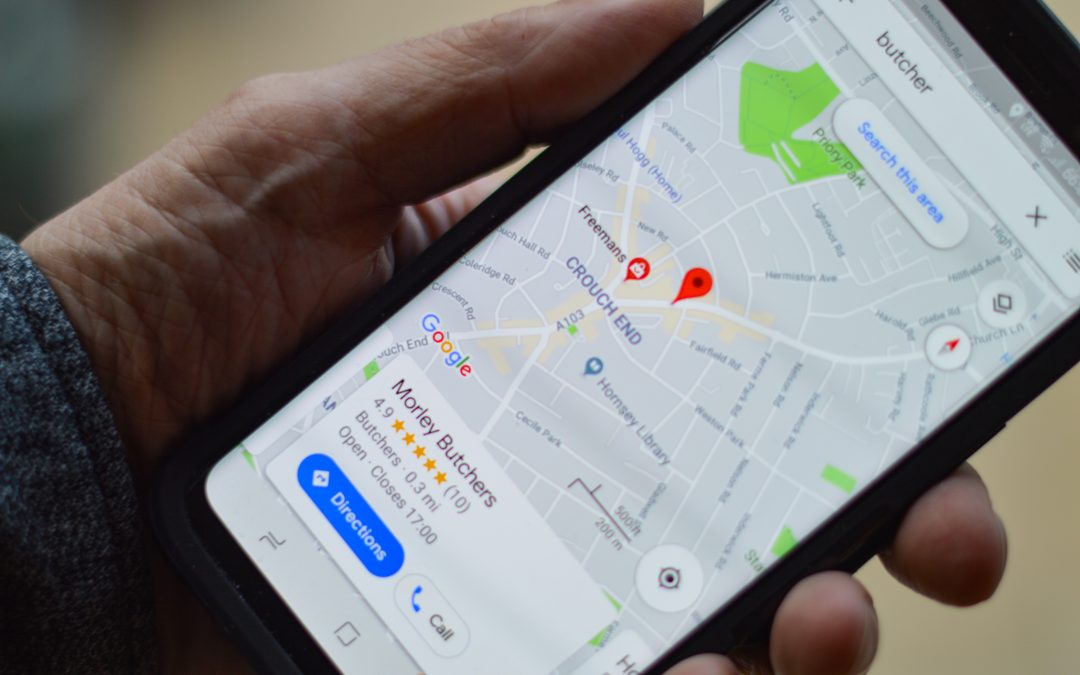 There are an estimated 5.5 billion searches on Google per day.Yet, many retailers fail to use Google to their advantage.

If you are looking to increase your ranking in search results, Google My Business is an easy place to start. I'll explain why below.
What is Google My Business and How Does it Work?
Google My Business (GMB) is a verified online listing service offered by Google. Any business owner can use it and it's completely free.
In order to use GMB, you create an online business profile that displays important information such as store hours, location, website, and contact information. When shoppers search in Google for your business or similar businesses, your business profile will appear directly in the search results.
Now that you know what GMB is, you need to know how it can help you sell more.
The Benefits of Using GMB
1. Target Local Customers More Easily
To display the most relevant information, Google will always show search results based on a user's location. When you use GMB, your local business will appear higher in the search results. According to Think with Google, 3 in 4 people who find local information in search results helpful are more likely to visit stores.
For example, if a user decides to google "pet store", a list of local pet stores will appear. GMB makes targeting local shoppers easy.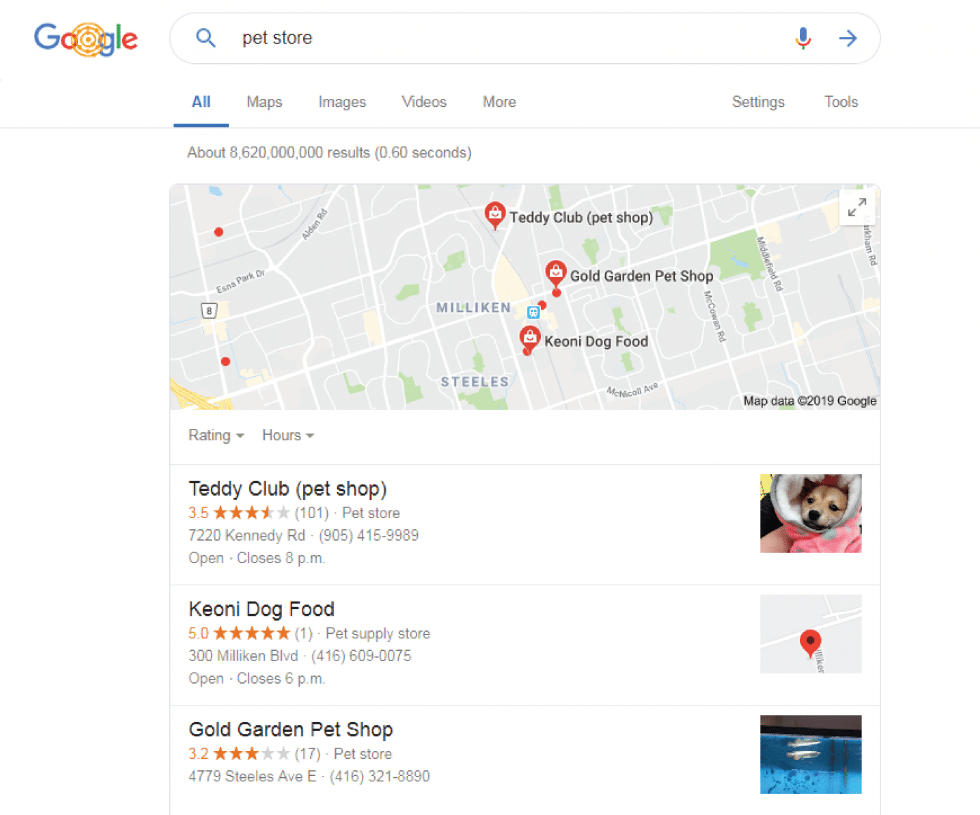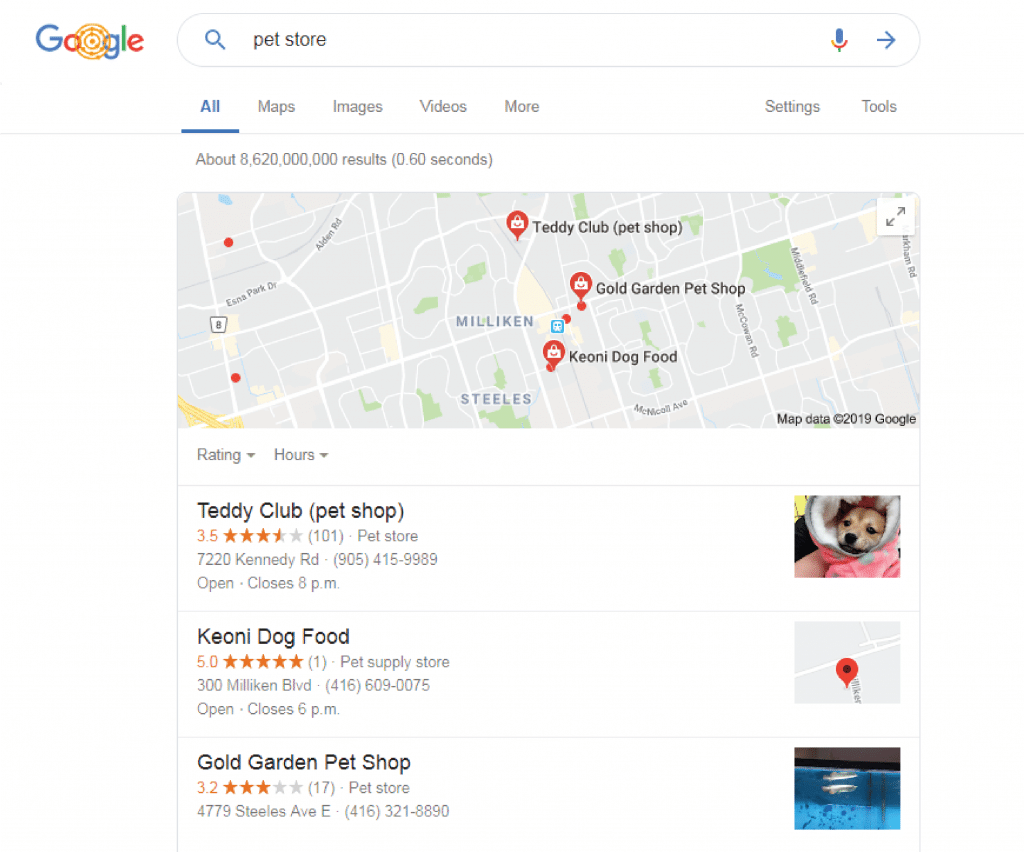 2. Take Control of Your Online Reputation
Increasingly, shoppers prefer to read online reviews before making a purchasing decision. According to BrightLocal, 88% of customers trust online reviews to determine the quality of a local business.
This is why verifying and managing customer reviews through a Google My Business account is important for understanding and managing how happy your customers are with your store.
With GMB, customers have the option of rating your business out of five stars. They can also leave a written review. While there are other review platforms, such as Yelp, Google is the number one site for retail customer review management.
3. Helpful Local Shopper Data
GMB also gives store owners helpful information about who is searching for their business profile online. This includes:
How shoppers find you through the search engine. This could be through a direct search, a branded search, or through a discovery search.
Where the shoppers are geographically located.
The actions shoppers are taking on your business profile. You will be able to view if they are calling you, visiting your website, or viewing your pictures from your business profile.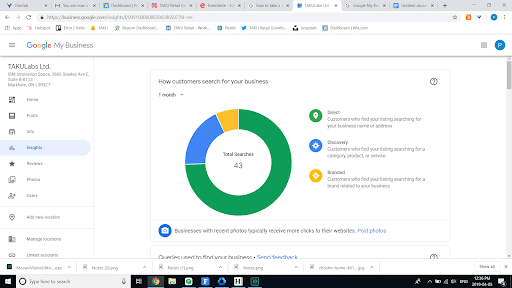 4. Free Promotion Tools to Increase Store Traffic
Having a GMB listing is an affordable way for you to promote your business to target shoppers. Adding and posting attractive content on GMB is an easy way to increase your store traffic.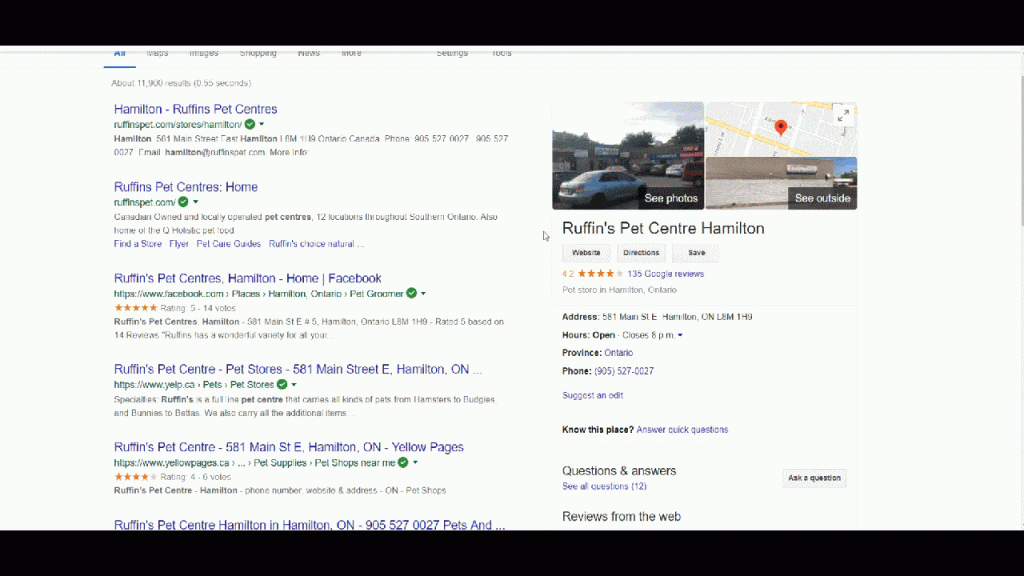 At the same time, having good reviews, clear contact details and professional photos on GMB will help you build credibility. It will also help you increase your presence in the search results.
Click here for more information if you are looking to register on GMB today.
---
Did you find this article helpful? We will be hosting seminars to discuss more about how you can attract local shoppers on Google. Click here for more information.
#takuretail #builtforretail #googlemybusiness #retailmarketing #smallbusiness #supportsmallbusiness #foottraffic