It's no secret that Google is the most powerful search engine in the world.
So if you're looking to drive traffic to your online store, why not start with Google shopping?
What is Google Shopping?
Google shopping (also known as Product Listing Ads or PLAs) is an advertising service offered by Google. It allows shoppers to view and compare products they are interested in purchasing.
The ads appear above search results with a product image, product rating, price, and store information.
For example, if you use Google to search for "gym shoes", a section will appear on the upper part of the page with images of different products.
The Rise of Google Shopping
Google Shopping has become the most popular advertising medium for retailers. In fact, Google shopping ads drive 76.4% of retail search and spend.
Clearly, many retailers are recognizing the benefits of Google Shopping.
Keep reading to find out how it can help your retail store sell more.
3 Ways Google Shopping Can Increase Your Retail Sales
Increased Visibility
Google Shopping ads are first to appear in the search results. Not only are they highly targeted, they are able to grab a shopper's attention. This is because they are the only ads in Google search results with an image and a clear product offer. Google Shopping ads have been proven to have a 30% higher conversion rate than text-only ads.
They are effective because they stand out, making shoppers more likely to click on them. This means increased visibility for your online store.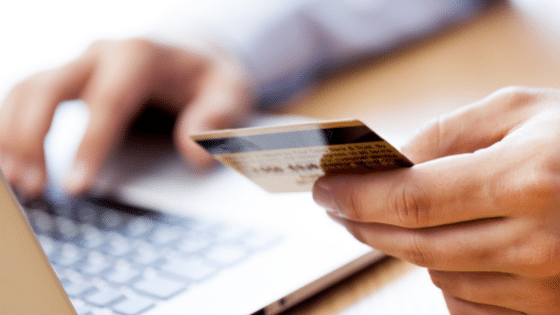 Attract Better Store Traffic
With Google Shopping, products are displayed based on the keywords used by a shopper in your area. This means your merchandise will be shown to local shoppers who are already interested in your products! So your advertising dollars will be spent on the right shoppers. Simply put, if a shopper isn't interested in your products, your ads won't be displayed.
This is why Google Shopping will help you drive more relevant traffic to your online store in comparison to other ad platforms. Google Shopping ads also have a 11% lower average order value compared to text ads, offering a higher return on investment.
Have Multiple Ads Appear for a Single Search
Multiple products offered by your store can be shown during a single search with Google Shopping. For example, if you searched for "women's running shoes", multiple products from Lululemon appear. This can help increase awareness of the different product lines that your store carries.
You may also notice that your products will appear under related keywords. Ultimately, this helps you reach a greater number of local shoppers.
---
We hope you found this article helpful! Don't miss out on helpful retail tips, follow us on Facebook,Twitter, and Instagram!
#retailtips #retailmarketing #googleshopping #google #builtforretail