Are you a small York region retailer looking to increase store traffic? We're passionate about helping small retailers like you grow.
That's why we will be hosting a series of seminars to provide you with the advice you need to sell more.
Learn How to Use Technology to Sell More with Less Effort
In order to run a successful retail business, you must be able to drive local traffic to your store. We will share our broad knowledge on this topic and answer any questions you may have. Even better, we will show you how you can attract new local shoppers searching on Google.
Other topics that will be covered:
The top 5 retail POS mistakes to avoid
How to reduce store inventory costs
How much work is it to onboard a POS?
How to lower PinPad processing fees

Connect With Local Retailers
Network with local retailers and industry experts over breakfast or lunch! Be a part of the local retail community and create long lasting relationships.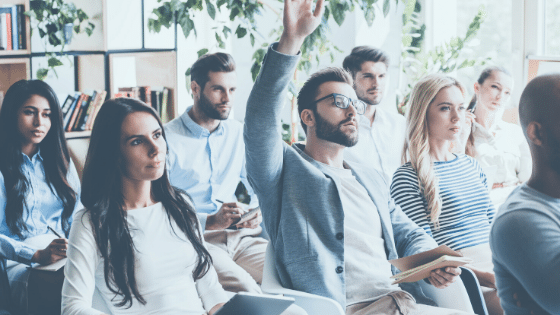 Learn From Industry Experts
Our founders have over 15 years of hands-on retail and wholesale experience. So we know what tools you need to succeed in today's market. Our goal is to help small retailers like you market themselves to the right shoppers so you can sell more.
About the Speaker
As the founder of both ACE POS Solutions Ltd. and TAKU Canada Ltd, Karen Wong is an expert at building solutions to help drive retail growth.
Karen's companies have worked with more than 6,000 retailers in North America and are experts in retail POS needs. She holds a Masters degree in marketing and strategy from the Schulich School of Business. For more information about her experience, click here.
Event Details
We don't want you to miss out! So we will be hosting two events in York Region for your convenience.
Attendees: Owners and staff of physical retail stores
When: May 6th, 11:00 am – 12:30 p.m.
Where: IBM Innovation Space, 3600 Steeles Avenue East
Register here
When: May 7th 9:00 am-10:30am
Where: YSpace Markham, 169 Enterprise Blvd, 3rd Floor
Register here
Venue Sponsor
YSpace is York University's newest community innovation hub located at the heart of Downtown Markham. YSpace helps build great companies by connecting them with high-end equipment, access to capital and a network of influencers and entrepreneurs. They are creating a vibrant physical hub that encourages creativity and bridges the gap between large enterprises and startups within the York Region ecosystem. For more information about YSpace, you can visit: yspace.yorku.ca

---
Don't miss out on any upcoming events and helpful retail tips! Follow us on Instagram, Facebook or Twitter
#retail #retailevent #sellmore #retailmarketing #retailpos #smallbusiness #yorkregion