Are you looking for a cost effective tool to drive footfall to your store?
Then you should consider targeting shoppers online with digital marketing tactics.
The Importance of Digital Marketing for Retailers
Many retailers disregard the importance of digital marketing. In fact, only 44% of local retailers have claimed a Google My Business Listing.
If you are not making use of digital marketing tools, you are missing out on a huge chunk of customers!
Shoppers are now searching for retail businesses like yours online. According to Google:
3 out of 4 customers now use a search engine to find a business.
7 out of 10 customers made a purchase from a business they found using a search engine.
This is why digital marketing strategies are essential for retailers who are looking to drive foot traffic and sales.
To learn more about the benefits of digital marketing for retail stores, click here.
Below are three strategies you can leverage to build an online presence and attract more shoppers.
3 Online Marketing Tactics that Increase Foot Traffic
1) Local Directory Listings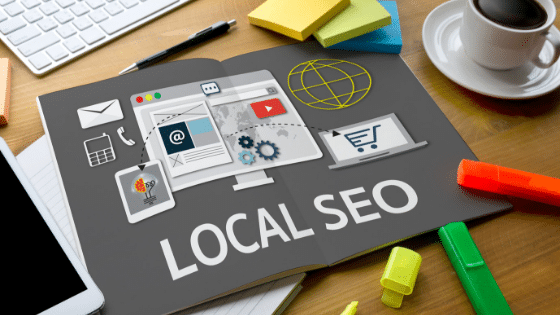 Local search results present a huge opportunity for retail stores; according to Google, 80% of people now use a search engine to find local information.
This is why local directory listings are so valuable to retailers as a digital marketing tool – they help optimize your retail business for local search (or local SEO). In simpler terms, they help you be found locally by making your retail store appear in search results.
Directories feature business information such as your address, contact information, store hours along with other useful features such as customer reviews, images, videos, and preferred payment options.
Not only do local directories help you appear higher up in search results – they also help your business stand out among big box stores and online retailers.
As mentioned above, most retail stores haven't optimised for local search while online competitors can't compete with your store locally. Meaning – there is a competitive edge you can gain by focusing on local SEO.
To learn more about the basics of SEO, click here.
The following are some online directories that will help you get noticed in local search results:
Google My Business
Yelp
Yahoo Local
Bing Places for Business
MerchantCircle
Yellow Pages
Foursquare
Manta
Angie's List
Citysearch

2) Buy Online, Pick Up In-Store (BOPIS)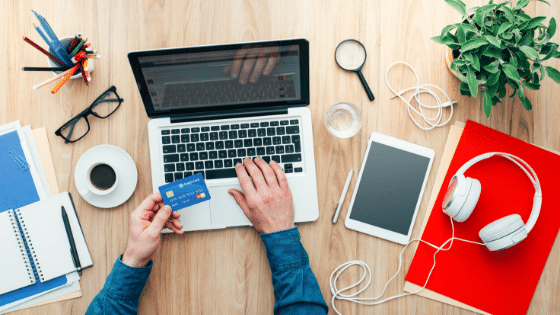 Buy Online, Pick Up In-store or BOPIS (also commonly known as click and collect) takes advantage of consumer shopping habits to drive foot traffic. 
This omni-channel strategy draws on the fact that shoppers prefer to see the physical product in person but want the convenience of browsing online. In a recent survey, 50% of shoppers stated that they decided where to make a purchase based on whether a store offered BOPIS options. 
BOPIS is increasing in popularity as more and more retailers are adopting the strategy in order to remain competitive in the age of Amazon. And it is a tactic that seems to be working – according to the Business Insider, 68% of US consumers have made multiple click and collect purchases. 
Retailers adopting BOPIS strategies are also reaping the benefits – 85% of shoppers made additional purchases when picking up an order in-store. 
To summarize, BOPIS drives foot traffic while offering several advantages to retailers including: 
Higher rates of impulse purchases
Decreased shipping costs
Lower return rates
Satisfied shoppers
3) Google Local Inventory Ads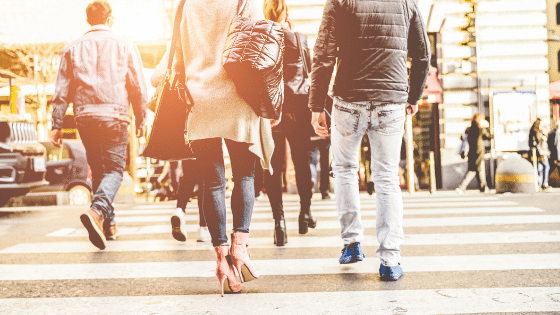 Google Local Inventory Ads are one of the most important digital marketing tools that retailers can leverage to drive foot traffic. This is because LIAs give retailers the unique ability to display a store's in-stock merchandise – at the exact moment that a relevant local search is made.
According to Google, shoppers prefer and act on location based ads:
When a shopper makes a relevant product search, and that product is available at a local store, they will be shown a local inventory ad with an "in stock" label.
Once that shopper clicks on the ad, they will be taken to the Local Storefront page. Here, they will be given more information about the product and your physical store including other in-stock inventory, current promotions, store location, and hours.
So by implementing Google LIAs in your digital marketing strategy, you will be able to target local shoppers and drive relevant traffic to your store!
---
We hope you found this article helpful!
Would you like to learn more about how to increase your retail store's online presence?
Good news- we are hosting a breakfast seminar exclusively for GTA store owners! We will be discussing how you can attract more local shoppers with POS technology among other important topics. To learn more about the event and to register, click here.
#digitalmarketing #foottraffic #builtforretail #increasefootfall