Editor's Note: COVID-19 has drastically changed the retail environment and traditional methods used to increase retail sales may not be as effective as they once were. With that being said, this article has been updated with new recommendations to help retailers increase their sales during the pandemic.
Despite the ongoing COVID-19 pandemic, shoppers are expected to spend big this Mother's day. According to the NRF, Mother's Day spending is estimated to total a record $28.1 billion this year.
Below, we'll go over how consumers are adapting their gifting plans in light of the pandemic.
Keep reading to find out how you can increase your Mother's Day sales by taking advantage of consumer spending habits.
4 Ways To Sell More On Mother's Day
1) Offer Convenience
About ¼ of shoppers state that convenience is most important when picking out a Mother's Day gift. So make it easy for busy shoppers to find a special gift – both in your store and on your website.
Consider creating a point of purchase display that features all your Mother's Day merchandise. You can even use signage to lead shoppers to the display. This way, busy shoppers can grab and go.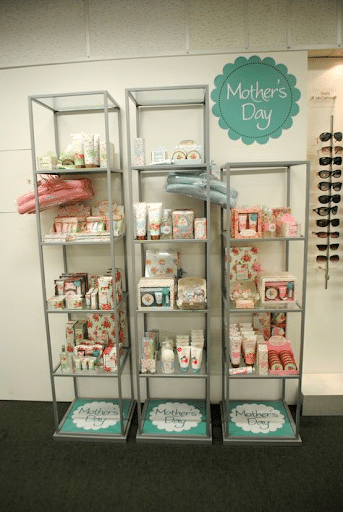 If you are located in a region impacted by COVID-19 lockdowns, take advantage of your website or ecommerce store instead. In particular, displaying a Mother Day's section on your website is a great way to increase sales. To make things convenient for your shoppers, add product recommendations. For example, dedicate a part of your website to "Top Products for Mother's Day" or "Most Popular Gifts for Mom".
For those retailers with ecommerce stores, highlighting popular fulfillment options on your site is another way to increase convenience. As an example, you can encourage shoppers to purchase products safely with a BOPIS option.
2) Give Your Shoppers Gifting Inspiration
More than 8 in 10 shoppers state that they are looking to retailers for gifting inspiration. You can cater to these shoppers by creating a gift guide to give your customers some ideas.
Start by creating a list of items for different types of mother figures (gifts for an aunt, grandmother, godmother, and new mom etc.). The gift guide should feature merchandise from your store but you can also include some homemade gift ideas too.
It's important that you make it easy for shoppers to find your gift guide. Since most shoppers will be searching the web for inspiration, display the guide on your website homepage. Include a call to action such as: "Thinking about what to get mom? Check out our Mother's Day gift guide!"
Not only will this create a better shopping experience for your customers, it will also help you appear higher up in search results.
You can also create email guides to send to your mailing list and printable guides to give to walk-in shoppers.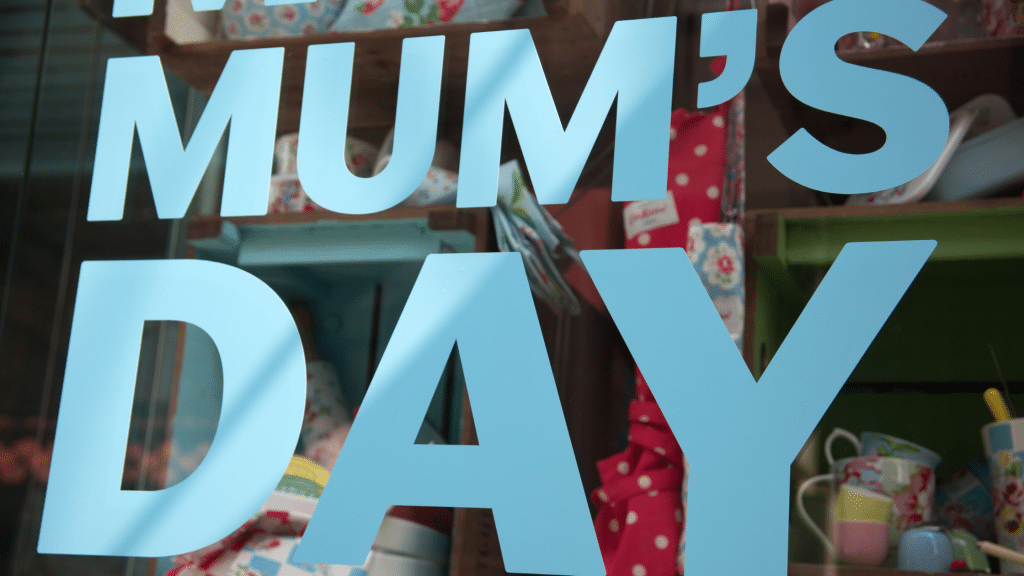 3) Run Google Shopping Ads For Last Minute Shoppers
With 83% of adults expected to celebrate Mother's Day, you can bet that there will be last minute shoppers desperately searching online for gift ideas. So target local shoppers who don't have time to spend on gift shopping by listing your products and promotions on Google with GoogleAds.
Here are some tips for driving traffic to your website or store prior to Mother's Day:
Create a separate campaign for your Mother's Day merchandise. This can be done with custom labels. Ultimately, this will help increase your online visibility and reduce your spending costs.
Use remarketing lists to target shoppers who are already familiar with your web site. This includes returning shoppers, previous visitors, and those who abandoned their shopping carts online.
Use descriptive titles and high-quality images.
15% of shoppers are focused on finding a cost-effective gift. So make sure your promotions are displayed through your Merchant Center.
Use holiday keywords in your title and descriptions. Consider targeting general keywords such as "Mother's Day Gift", "Gift Ideas for Mother's Day", "Mother's Day Flowers" and so on.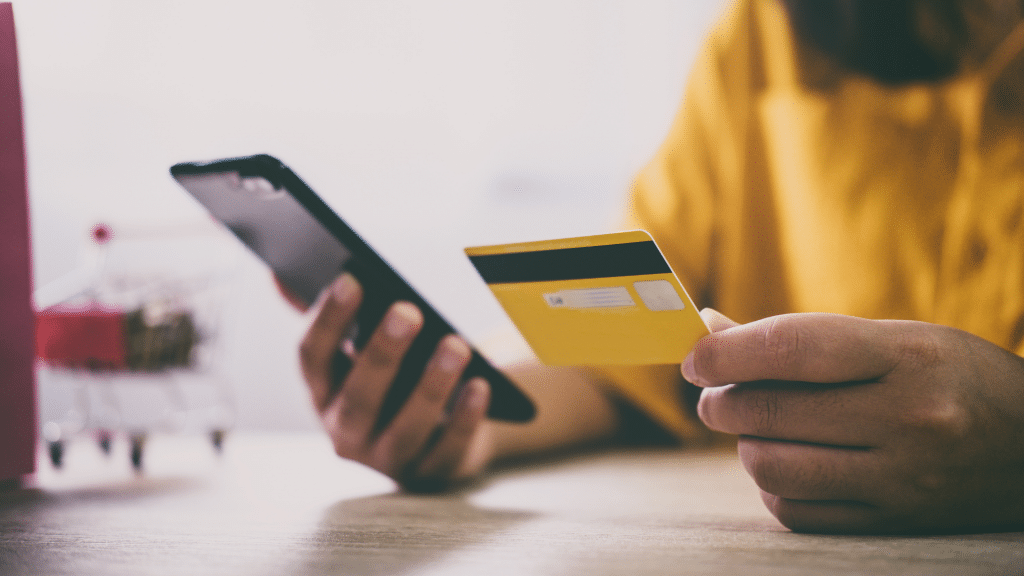 4) Mother's Day Gift Baskets
44% of shoppers are looking to find a gift that is unique or different.
That's why it's a great idea to create unique gift baskets for different shoppers
Some good ideas include a Mother's Day Skincare Gift Basket and a Mother's Day Healthy Snack Gift Basket. Click here for more Mother's Day basket ideas.
Gift baskets are a great solution for shoppers who are unsure of what to gift their Mom. Group discounted items with regular price items in each basket. This way, shoppers feel that they are getting more than what they paid for. Not only are gift baskets convenient for shoppers, they present the perfect opportunity to up-sell and cross-sell.
Up-sell by suggesting gift baskets to every shopper in your store. Bundling products in a gift basket will help increase your store's average order value. Cross-sell by placing smaller gift baskets near the checkout area so shoppers can easily and affordably add them to their orders.
Again, if your store is not able to operate due to COVID-19 related lockdowns, you can always highlight different gift baskets on your website or ecommerce store.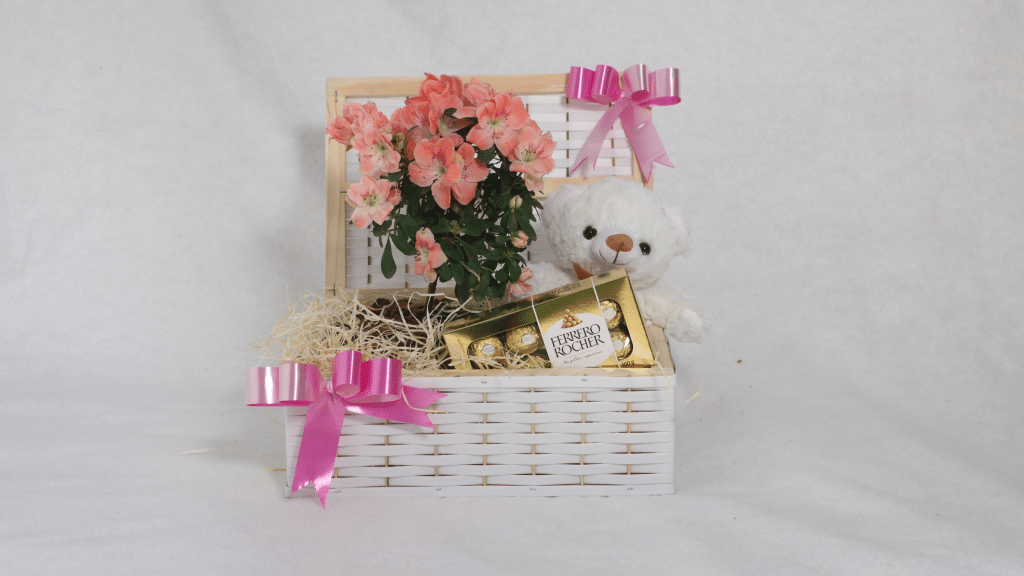 ---
We hope you found these tips helpful. Happy Mother's Day and happy selling!
#Mothersday #retailtips #retailmarketing #retailsales #cloudpos #sellmore