So…you're on the hunt for a new point of sale system for your retail business to improve your store operations. But what is the cost of a retail POS system today?
Maybe you're unhappy with your current POS software and looking to upgrade to newer technology. Or, perhaps you're still using pen and paper to manage your retail operations. 
Whatever the case maybe, we've got you covered!
In this post, we'll explain how much a typical POS system costs and the different factors that make up that cost. We'll cover everything from software, hardware, and payment processing fees. But before we dive into how you can find the best and most cost-effective solution for your store, let's get started with the two main types of POS software for retail on the market today.
Legacy vs. Cloud Software
The price of your POS system will depend heavily on the type of software you choose. Traditional, on-premise systems usually require an upfront investment of $4,000-$7,000. While you own continued access to use purchased licenses with this upfront payment, remember that you usually only have access to the version that you purchased. This means that you will need to pay some type of fee to get access to software upgrades or support services. While upgrades are not as important in the beginning, they will eventually be required to match the security upgrades of the operating system (e.g. Windows, etc.) or integrated tools.
In comparison, modern cloud-based (SaaS) software requires little upfront investment – instead you pay a monthly subscription fee. While this fee is ongoing, it's important to remember that the monthly cost of cloud software is often less than on-premise software once you include the reduced cost of technical support (e.g. technicians on-site, support plans, upgrade fees) and you don't need to worry about lost data as your information is always backed up to the cloud. The monthly cost of cloud POS software varies but to really figure out how much you can expect to pay, you'll need to consider several factors such as the number of users, stores, features, the size of your business, etc. On average, it ranges from $80-$200 per station per month.
To learn more about on-premise vs cloud POS software, click here.
Hardware
Next, you'll need to consider your hardware costs. Remember – POS software and hardware are not universally compatible. So once you've decided on a software, you'll need to have the right hardware in place to support your POS system.
With that being said, the amount you spend on your POS equipment depends on your industry needs and how you operate. Are you planning on ringing in sales with tablet devices? Are you issuing digital or printed receipts? Does your inventory volume require you to scan items at a fast pace?
A small store owner may only require one or two tablets to operate while a mid-sized retailer may need several monitors, receipt printers, and barcode scanners.
Payment Processing Fees
Arguably the most overlooked cost to a merchant are payment processing fees which can end up costing a lot in the long run as they are also an ongoing cost of business. This is why you should take your time to research your options.
For those who are not familiar with payment processing, every time a customer uses a credit or debit card, you will need to pay a fee to process that transaction. Payment processors such as Bambora or Global are the third-party service providers who process credit card transactions in exchange for a fee.
Some POS vendors act as their own card processors (Square, etc.) while others offer integrated payments. Depending on the size of your business, you can expect to pay at least 2.6% + a small transaction fee per transaction. Similar to your hardware, it's best to go with a payment provider that integrates well with your POS system. Many POS companies offer special pricing if you opt to go for one of their preferred payment processors.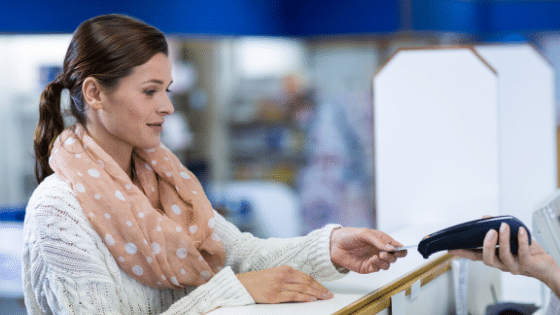 What to Consider Before Purchasing a POS System
Finding the right POS system for your retail business depends on your unique business needs. A POS software that works extremely well for one retail business (e.g a clothing store) may not work well for another (e.g. a high-traffic grocery store).
So, we've put together a checklist to help you find the right POS for your store. Here are some additional cost factors to consider when hunting for a new POS system:
1. Size of your retail operations: Most POS vendors will charge per location or store. Meaning the larger you get, the larger the cost to your business. Which is why it's important to think about scalability when you make a decision about your POS.
Merchants that wish to scale their retail operations should opt for a POS system that is built for multi-location and high growth stores. This can help you save a significant amount of time and money down the road. Look out for the following features:
Unlimited stores, selling zones, and stock allocations
Multi-currency and multi-language features
The ability to handle high transaction and inventory volume
2. The quality and complexity of features: It makes sense that a more complete and useful system would cost a store owner more. While smaller retailers may not need to pay for robust features, mid-sized and larger merchants may have to.
Most POS systems come with tiered pricing plans. If you are looking for basic features (salesscreen, basic inventory etc.) then you can go for a lower-tiered plan. But if you require more advanced features (pricebooks, accounting integration, advanced inventory etc.) then you'll have to go with a higher-tiered plan.
3. Open API access: If you are a growing business or already use other tools that you need to integrate with your POS, you will want to make sure that the POS system you're looking at has an open API. Essentially, this is what allows merchants (with their own developers or marketing agency) to access backend data to integrate to or even enhance other applications they are already using. This is particularly important for a merchant looking to create or add innovative tools that improve their ability to compete. Examples of this include retailers looking to integrate their own custom e-commerce site, existing ERP system or even integrate to RFID devices to manage shrinkage.
4. Device Compatibility: As noted above, you need to consider compatibility with your existing devices when purchasing a POS. You don't want to invest even more money and time in new hardware devices. This is more than simply whether your POS can run on certain devices, it includes whether the system you're looking at can work with your existing credit card terminals, barcode scanners, etc.
5. Training and onboarding costs: Another important yet overlooked cost is the price of onboarding new POS technology. A POS solution that is inexpensive but difficult to use can cause your business a lot in the long run – this is especially true for high-traffic retailers that deal with long line-ups and peak periods. It is also important to consider if you are a retailer with a high turnover rate or seasonal peaks. If you are constantly training new staff members, it would be best to select a POS system with built-in training tools.
Remember – the proper POS software will not only help speed-up store operations, it will help you increase sales and can result in happier, more productive staff members.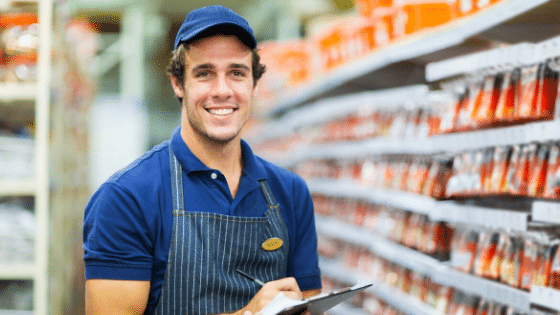 ---
We hope you found this article helpful!
Join our beta waitlist here and in the meantime subscribe to our blog for the latest retail news and tips.