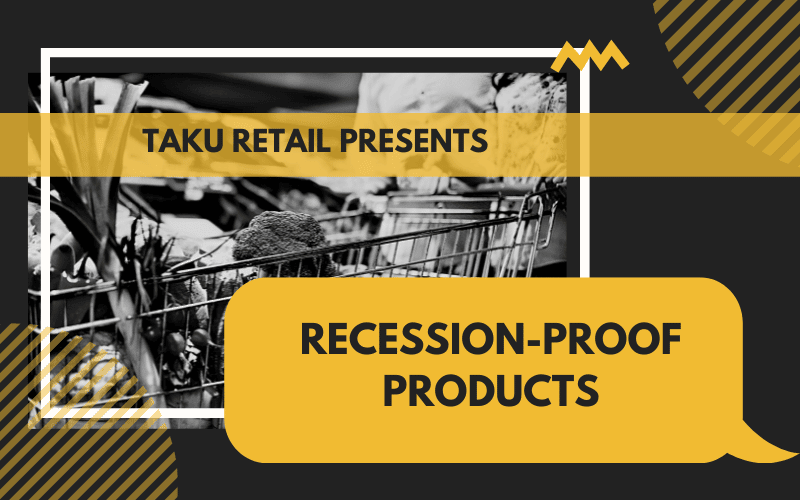 Welcome to part 2 of our Recession-Proofing Your Business series. In the first part of this series we went over strategies that retailers can use to handle the recession. Some of these strategies included:
How to use software automation to reduce operational costs
How to reduce inventory based on changing customer needs
How to improve your relationship with customers.
In this blog, we will explain why consumers needs recession-proof products.
What are recession-proof products?
As the name suggests, recession-proof products are items that traditionally sell well during a recession. These are the type of products that people will keep purchasing even when money is tight. Here are 4 ways to tell if a product is recession-proof.
1. Inelastic demand
Elasticity with products or services is a way of explaining how shopper behavior changes when retail prices and household finances change.
When something has elastic demand, it means that any small change in price or the economy will have a big impact on whether customers will change the way they shop. The best examples of this are discretionary products. This is products that are not essential such as clothing or vacations. When the price of these items increase or people are short on money, more people will buy less clothes or take less vacations.
In comparison, products with inelastic demand are things shoppers will keep buying, even when retail prices increase or they are short on money. These products are usually seen as 'essential', without any good substitutes. Products such as prescription drugs, tobacco, salt or mobile phone plans are good examples.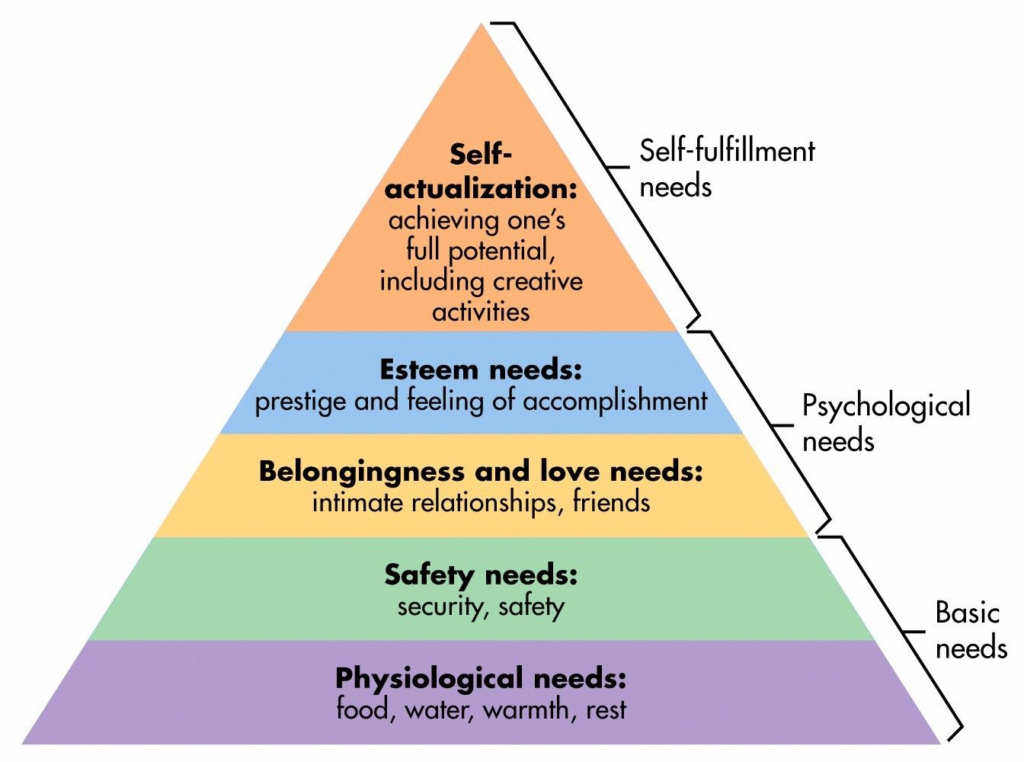 Remember that essential products aren't always things needed for survival, but they are products that shoppers feel they cannot stop buying. This can include products that comfort people during difficult economic times such as recreational products which satisfy certain emotional needs. Maselow's hierarchy of needs above is a good way to think about whether a product you sell is inelastic. Products that satisfy needs higher up in the pyramid are more likely to be inelastic and harder to substitute.
2. A easy way to escape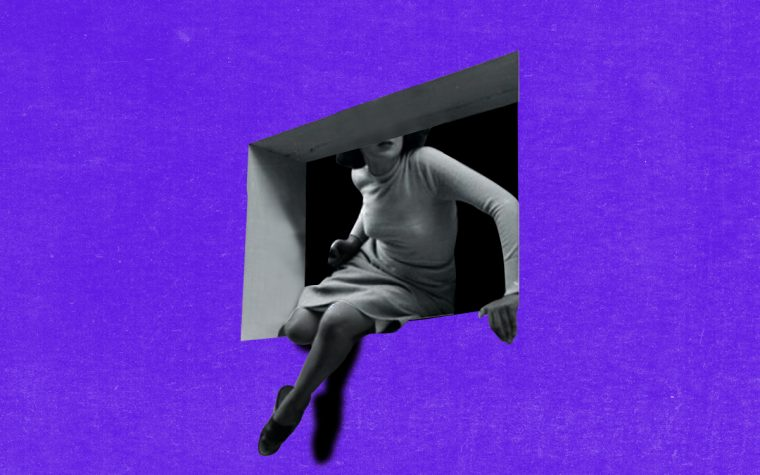 Uncertainty during a recession can lead to a lot of stress and anxiety. People will be looking for ways to escape from these tensions. So products that entertain people and help them keep their mind off of things often sell well during a recession. TV streaming, video games, junk food, alcohol, and similar products are examples of this. In the last part of our Recession-Proofing Your Business series, we touched upon the idea of the lipstick effect. This is a great example of how people shop based on the need for escapism and comfort during a recession.
3. Whether a product can be stocked in bulk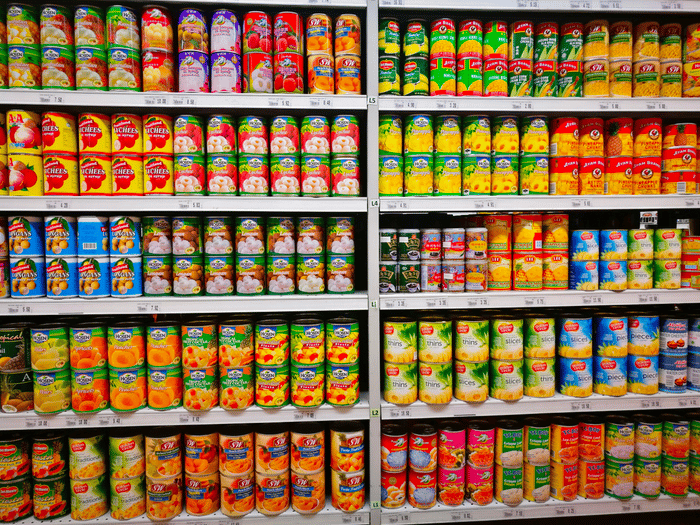 Whenever there is inflation, people want to stock up on certain products to avoid paying a higher price in the future. As a result, every day essential products with long shelf life will do well in a recession. As long as supply is reliable, essential products such as canned foods, rice, toilet paper, dish soap or instant ramen noodles that can be sold in bulk will continue to sell.
4. Seen as a lower-cost option
If you sell elastic products (non-essential products), it's always a good idea to offer lower-cost options during a recession. This can be something as simple as smaller sizes or features. Making a smaller sale is still better than losing a sale completely. As long as you are clearly communicating how features vary between differently priced options, you will still be able to offer higher value products for those who can afford it.
You can also use the Apple's Goldilocks strategy. Placing an expensive option next to a decently-priced option makes the cheaper one seem like better value.
Here are a few examples of how smart retailers are offering wallet-friendly versions of popular products during these inflationary times.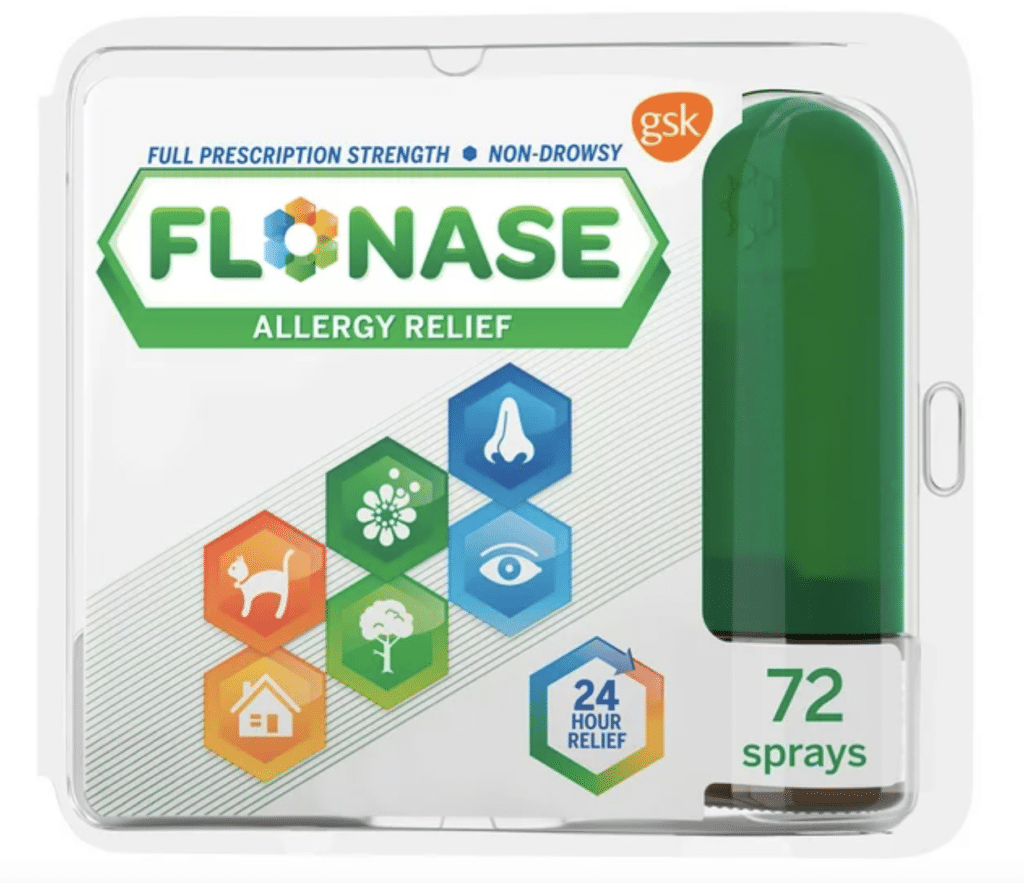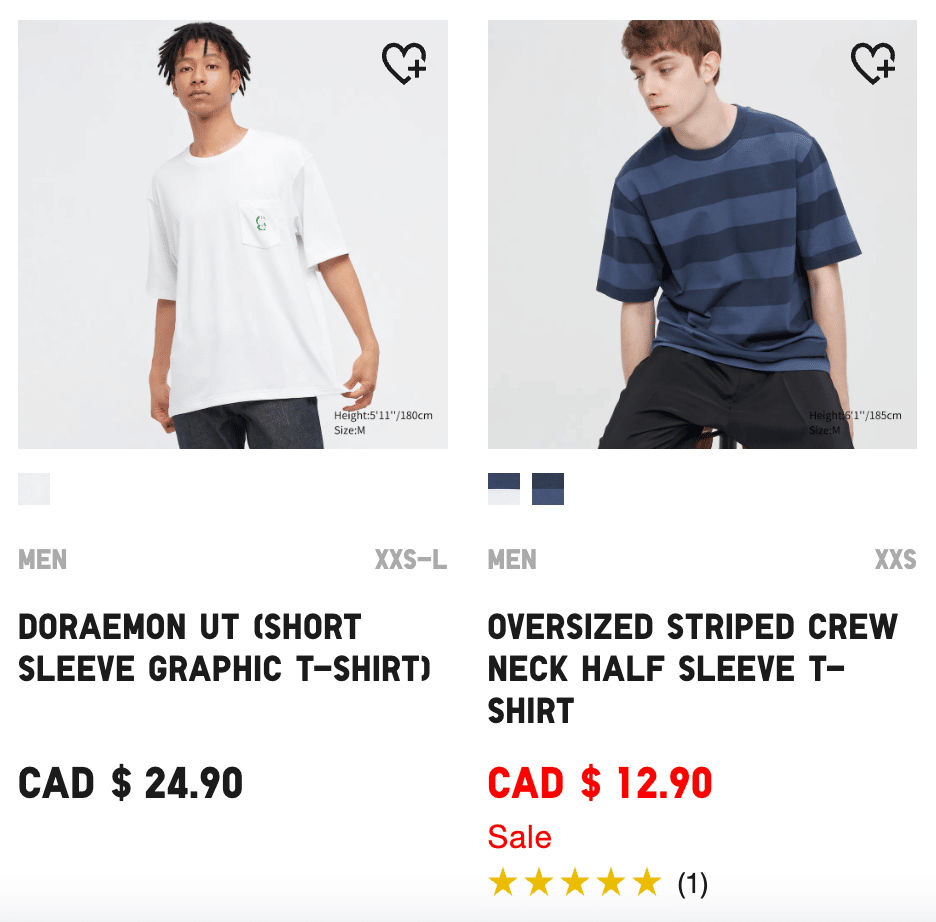 This is the same, even if you sell services or subscriptions. For example, it's a good idea to offer lower cost subscription plans to avoid cancellations. The best example of this is what Netflix has done recently with their new ad-supported tier. By offering a downgradable plan, more shoppers will keep Netflix versus cancelling their subscription.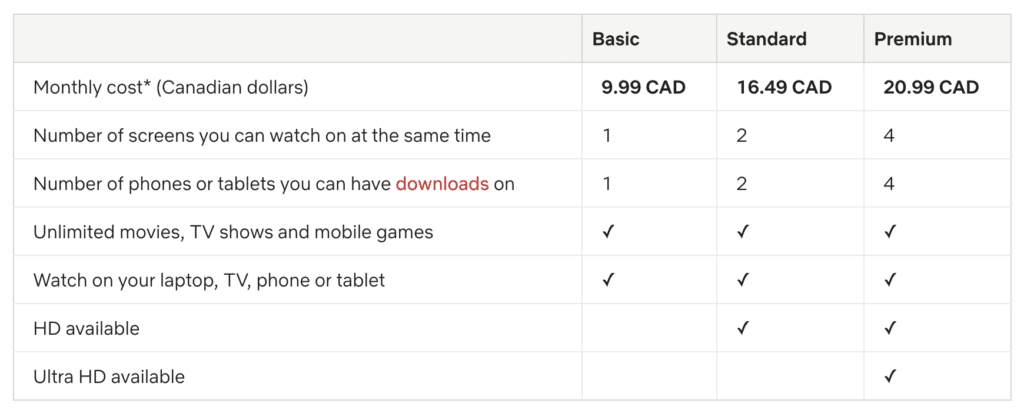 Recession-proof product categories
Now that you understand some of the reasons that drive shoppers to buy during a recession, let's take a look at some examples of product categories that sell well when times are bad.
Food
This one is obvious since people need food to survive. As we said earlier, food that has a long shelf life will perform better when times are tough. The demand for cheaper food will always increase when shoppers are looking to save money. Of course a recession won't stop consumers from purchasing food, but you can expect shifts in the type of food they will choose to spend on. If you're a grocer or you sell food at your store, take the time to consider how to change your product line to meet these new shopper needs.
Self-care products
Products for personal hygiene, self-care, and beauty have historically done well during recessions. This is thanks to the lipstick effect. However some of these products are also necessities, such as: toiler paper, soap, towels, etc. These products are needed by consumers and demand will generally remain stable.
DIY products
DIY lifestyle products also do well during recessions. This includes products that help improve your home (e.g. gardening tools, drills, hammers, nails, lawnmowers, etc.). Other examples include DIY products that give people an affordable creative outlet such as home decor projects or hobbies. It also allows consumers to save money as they will not want to pay a service for things like home maintenance during a recession. After all, DIY is a form of escapism and helps people de-stress.
Pet products
Pet products are strong recession-proof items as people consider their pets as members of their family. So they are not going to be forgotten during a recession. Especially essential products for those special family members. These include: food, litter, treats, and waste removal bags. Pet products will remain inelastic in demand throughout a recession.
Recreational products
Once again people's need for escapism helps another product category remain recession-proof. Recreational products are a staple during a recession. Lower-cost recreational products perform even better. A deck of cards, board games, cheaper video games, and cost-effective movie streaming are all examples of great recreational products. However these recreational products don't only have to be in-home options. People will look for way to escape outdoors as well, sports equipment and camping gear are other great recession-proof products.
Off-price products
Off-price retailing is the strategy of buying out-of-season or overstocked branded products and selling them at heavily discounted prices. Off-price shopping increases during recessions so if you have any distributors or suppliers willing to sell you their extra stock at a lower cost, you can also look at offering branded products at prices below MSRP.
Conclusion
Now that we've gone over product categories which have historically done well during a recession, you should review your own product mix to determine if you're selling the right things during these tough times. If you are seeing success with other categories, please feel free to share your thoughts with us below in the comments.
---
To deal with a recession, investing in tools that optimize your operations is key. TAKU Retail is helps you manage your entire store and ecommerce operations, all under a single login. At the same time, we're constantly adding new features to help our merchants deal with labor shortages. Click below to learn more about our new self-checkout feature to sell more with less staff.