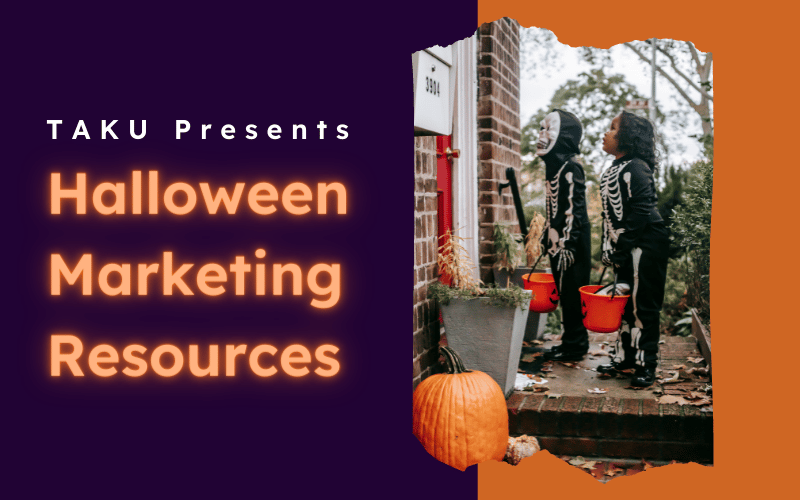 With spooky season right around the corner, retailers should be getting ready. Having a head start on marketing for a holiday is essential. The best retailers prepare at least a month in advance for most holidays. We have created a free resource page with Halloween marketing resources that any business can use!
On the page you will find various materials that you can use in your Halloween communications. This includes: Halloween hashtags, retail promotion ideas, over 20 royalty-free Halloween stock images, color schemes, a spooky Halloween font, and some inspiration for your Halloween displays.
Click here to access the TAKU Halloween marketing resources!
---
Some of the best marketing opportunities come during various holidays. Staying ahead of your holiday calendar and preparing is the key to boosting your sales. Check out our blog on year-round holiday marketing.