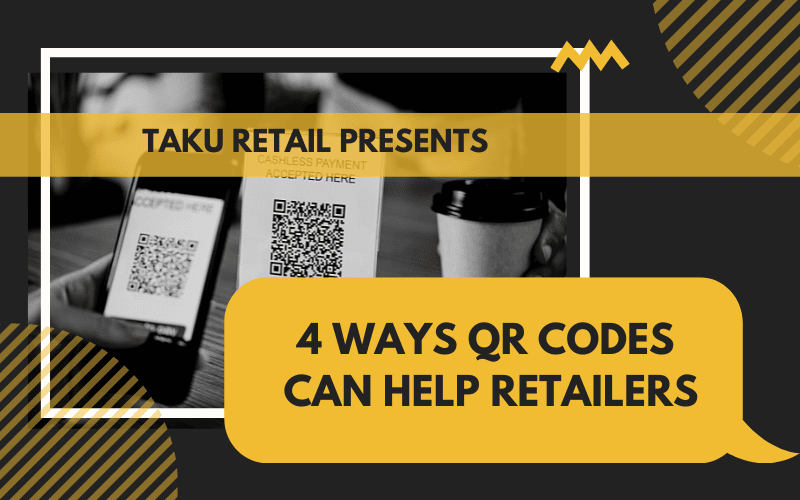 Invented in 1994, the QR code was originally made so that Toyota could track car parts in their manufacturing process. 28 years later, QR codes have become so much more. In particular, the COVID pandemic helped popularize the use of QR codes in businesses everywhere. Whether you've seen it being used by shoppers adding social media accounts or to view a digital menu, it's an increasingly common tool that retailers can use to speed up service and improve customer experience. Here are 4 different ways QR codes can help retailers.
1. Attract more shoppers to your website
QR codes can look like a complicated barcode but they are actually an image of information. For example, you can store everything from phone numbers and documents to website addresses. But sharing websites and social media accounts is definitely the most common use for QR codes. By adding a QR code to any marketing materials or signage, you are giving shoppers the fastest way for them to access your website or social media accounts. Instead of typing addresses or searching for accounts, shoppers can simply scan the QR code with the camera on their phones and access your information in 1-click.
By making it easier for shoppers to get access to your online storefront and social feeds, you will attract more shoppers to your business. After all, being found online or having an online storefront will not only increase your online sales, it helps drive foot traffic back to your physical store as shoppers have an easy way to stay up-to-date on new product launches, special offers, etc.
2. Sell from your shopfront window
Another way QR codes help retailers sell is to make it easier for stores to sell things from their physical shopfront window. For example, adding QR codes next to products that are displayed in your shopfront window that link to each specific product in your online catalog. This gives shoppers an easy way to scan a product to find out more or even buy online, even when your store is closed. Doing this makes your storefront window more engaging and informative – both of which are important for good customer experience.
3. Get more social media followers
Many retailers today use QR codes to make it easier for shoppers to follow their social media accounts. Since QR codes are scanned as website links, shoppers can easily open your social media accounts with 1 click. Making it easier for people to find your accounts will increase the likelihood that they will follow you. Place these QR codes anywhere customers and business partners can see them (email signatures, profile pictures, in-store signs, counter stickers, etc.).
4. Give fast access to free WiFi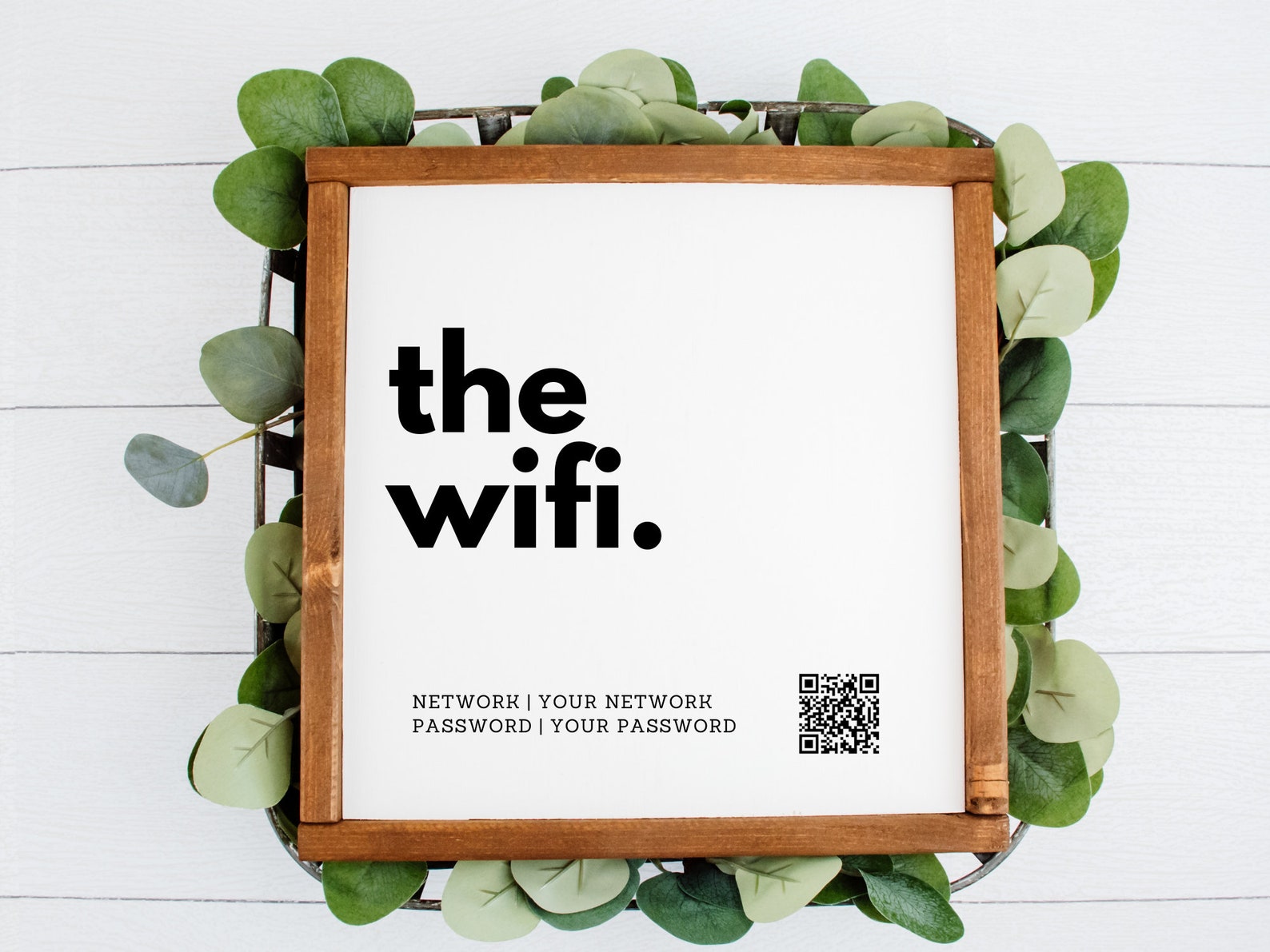 One of the best uses of QR codes is to give shoppers 1-click access to guest WiFi in the store. You can create a QR code that store visitors can scan to be automatically connected to your guest WiFi. This is a special type of QR code that automatically enters the network name and password into an iPhone or Android mobile phone. Shoppers love it as it means no more entering network names or long passwords. It is also better for your network security as you don't need to disclosing the actual password.
If you want to encourage shoppers to browse, offering free guest WiFi is a great way to get shoppers to stay for a longer time in your store. It doesn't cost you anything and it's been shown that shoppers that stay longer in a store buy more things and spend more money.
Scroll down to learn how to create your own WiFi QR code.
How to create QR codes
QR codes are very simple to create. All you need is online QR code generator to make them. When using these platforms, creating your QR code is as simple as pasting the website address you would like customers to open. Then press the generate button, and congratulations you will have just made your first QR code!
A. Standard QR codes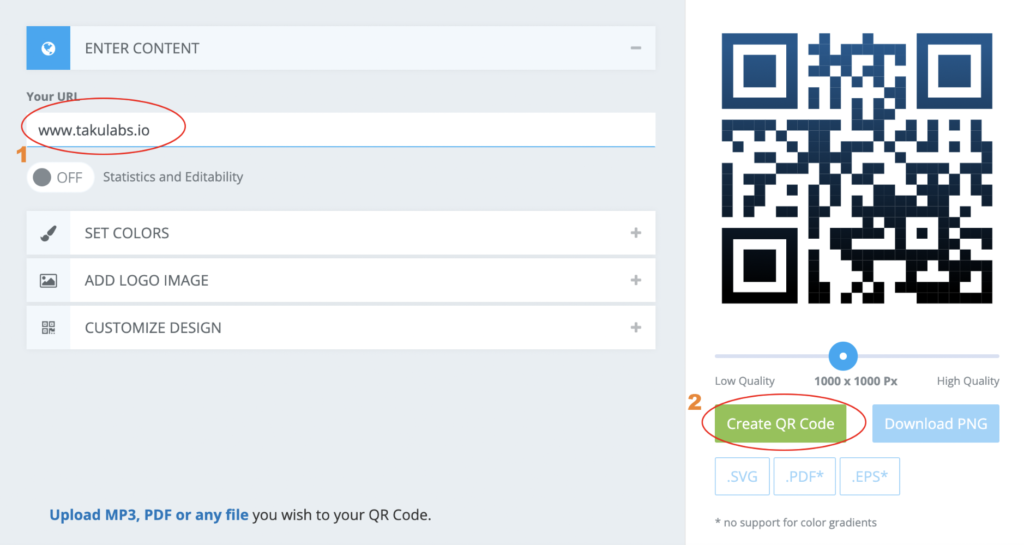 For standard QR codes, we have three recommendations: QR Code Monkey, QR Code Generator and Canva. QR Code Monkey is a great free option. QR Code Generator offers a few more features and even has a premium membership. Canva is our favorite option of the three. Canva is already a very versatile and easy-to-use application for creating designs. Their QR code generator paired with their design tools can allow for some really creative uses of QR codes.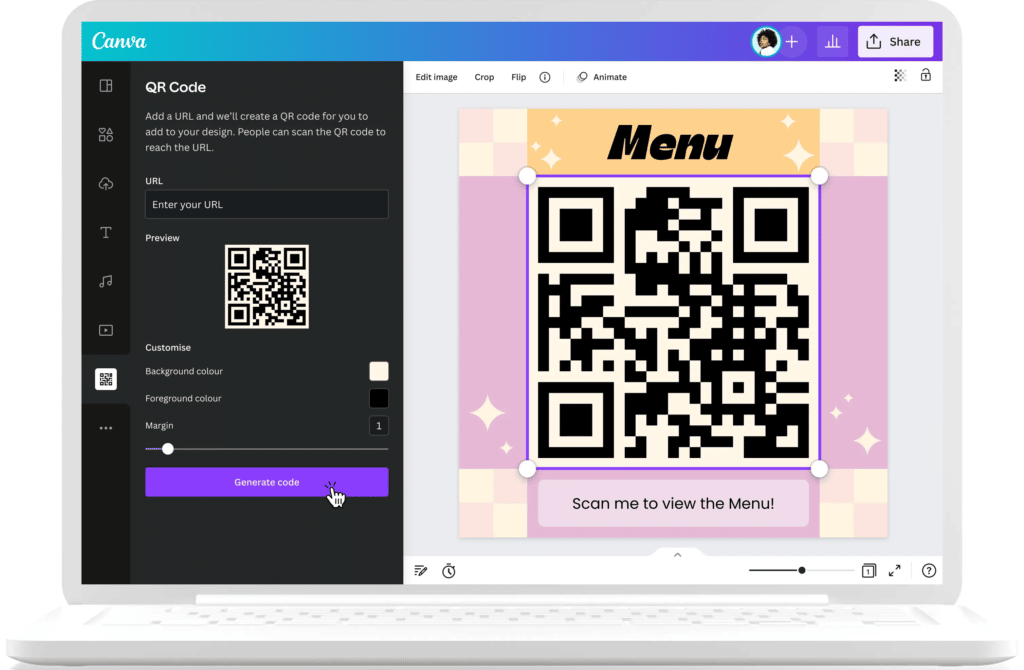 B. WiFi QR codes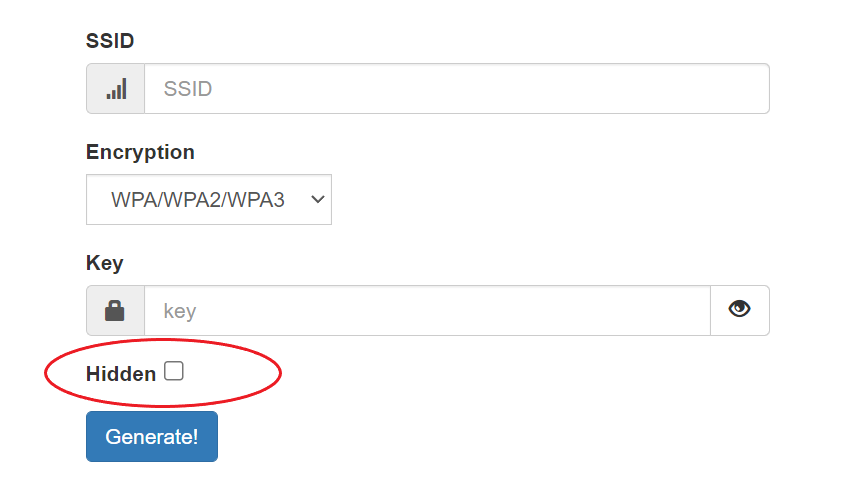 The main difference when creating QR codes for WiFi sharing is that the code generator needs to support WiFi information. A good tool for this is QiFi.org which was built specifically for this.
All you need to do is enter the SSID (network name) and password for your guest WiFi network. You may also need to enter the Encryption type, so check your Wi-Fi settings if you don't already know this. Once all of the information is entered, click Generate to produce the code.
Now you know some ways QR codes can help retailers. Time to start implementing this popular technology to your business. You can follow one of the tactics we mentioned, or get creative and try your own tactic. If you end up coming up with your own QR tactic, please feel free to share it below in the comments!