Canada Day this year is looking to be an exciting one. Now that lockdowns are over, people are looking forward to celebrating the holiday in large numbers. Holidays are always a great way to create some marketing buzz for your store. It is an ideal time as a retailer to boost your Canada Day store sales. Read more below to find out how.
Tips for boosting sales on Canada Day
There are many easy ways to increase Canada Day sales. Take a look at some of the best tips below.
Canada Day promotions
This first tactic will probably make you go "duh!", but sometimes it's worth it to point out the obvious. Prepare special promotions related to Canada Day. These promotions could include offering a free gift with purchase, or buy one get one (BOGO) free promos.
The promotions should ideally be for products related to Canada Day. However, it doesn't HAVE to be only Canada Day related items. Find ways to get people in to your store with the idea of Canada Day. However if you have products that are popular for Canada Day, be sure to include them in some way for your promotion or event. This could be anything as simple as offering a holiday bundle, or simply discounted pricing for those items.
Hosting an event could be as simple as hosting a barbecue. Having a barbecue with free hot dogs is always a great way to get customers to drop by your store. Since most stores are closed on Canada Day, we would suggest hosting any promotional events the day before Canada Day – or the whole week before. Just make sure you are doing something exciting to get shoppers in to your store.
Social media marketing
If you have a business in 2022, then you already know how important it is to have social media as a marketing channel. Check out the social media tactics below to boost your Canada Day store sales.
Paid ads
Paid ads on social media can be pretty competitive, but they deliver results. You should be advertising your Canada Day promotions and events for the entire week before they happen. The reason to go with paid ads, is that it guarantees your message will appear on people's feeds. Unfortunately, there is no guarantee that organic social media posts will reach shoppers.
If you are a local business, make sure to target nearby locals with your ads. This way you aren't spending money to reach consumers who aren't likely to come into your shop anyways.
Social media contests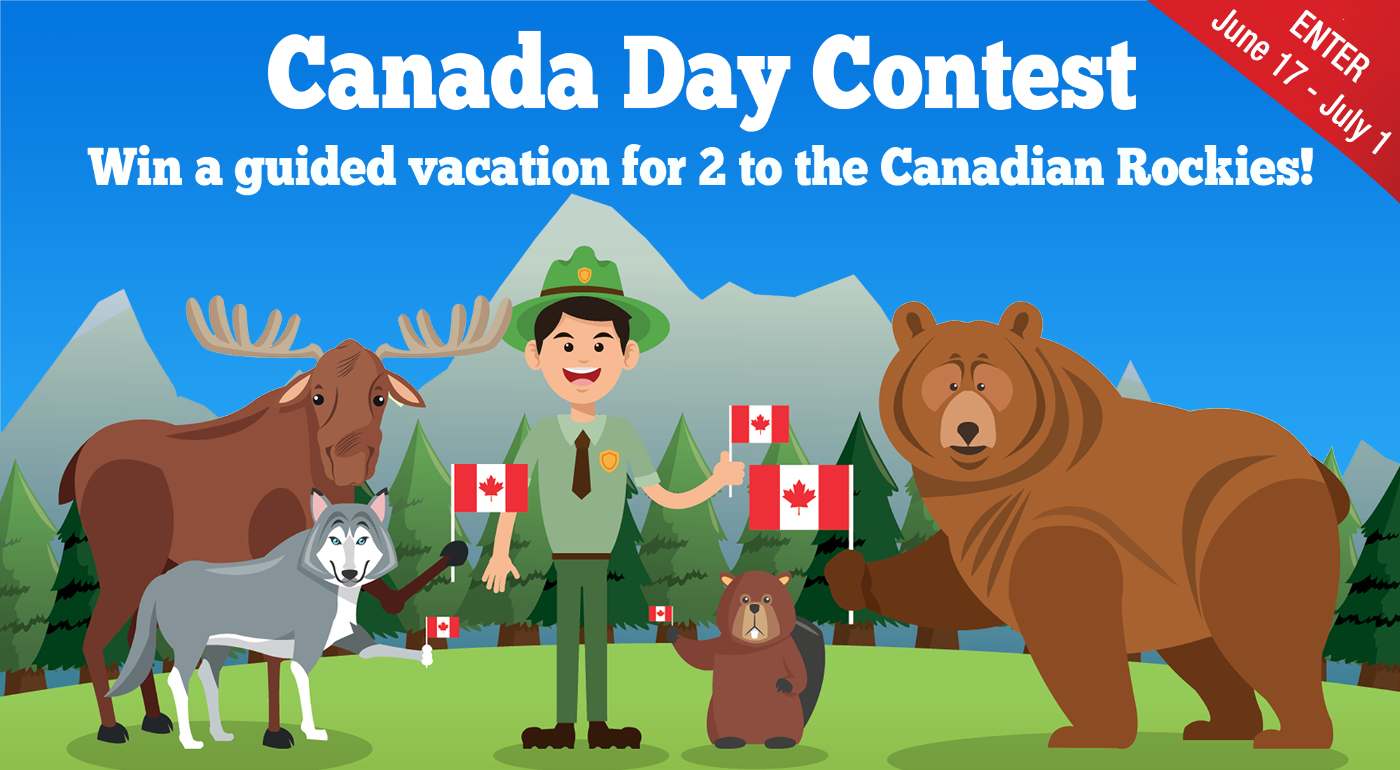 A good contest always gets people excited. Naturally, you'd want to use this excitement to boost your Canada Day sales. Make sure to advertise your other promotions when you promote your giveaway as contests are a great way to get people to share your posts. This tactic is a great 2-in-1 as you can both generate awareness for your brand, and communicate your promos to your audience.
Pricing strategies
With inflation on the rise, people are looking for the best deals. And the best way to get them is during holidays. And, of course, Canada Day is no exception. Here are some some tried and true tactics.
Volume based Canada Day sales
Giving discounts when people buy in volume is a classic pricing strategy. Why not add a little Canada Day flair to it? Sell items people are likely to buy around Canada Day with a volume discount. For example, if you are a grocery store you could offer discounts on hot dog/burger buns when people buy multiple units. It is likely that many people will be hosting barbecues on Canada Day, and will be looking to purchase these items. Offering a discount on a bulk amount will ensure that these buyers are purchasing from you. The same type of bulk discount could be offered on things such as decorations.
As always, with any in-store promotion, make sure that you put your discounts deeper into your store (ideally at the back), to encourage shoppers to walk your entire store.
Domestic product sales
To leverage the patriotic energy of Canada Day, you could offer discounts on merchandise that is made in Canada! Not only is this a great marketing tactic to drive up Canada Day store sales – but it also supports the Canadian economy. This is a great way to really engage in the patriotism related to Canada Day while also providing great deals for consumers.
Loss leader pricing
We have written a whole blog on loss leader pricing, what it is & how to use it. Not to overuse the barbecue example, but as a grocer you could sell condiments (mustard, ketchup, etc.) with loss leader pricing. Consumers will want to come buy the condiments from you for their barbecue, and will most likely pick up higher priced items for the event at the same time.
There is an abundance of promotions, marketing and pricing strategies you could use this year. It is important to start planning for Canada Day promotions in advance. Make sure people have time to actually notice your offers. And be sure to mix up some of these tactics together to boost your Canada Day store sales.
---
Want to learn more about the world of retail, or just looking to keep up with retail? Subscribe to our blog today to get updates for the latest trends, news, and marketing tactics in the retail space.