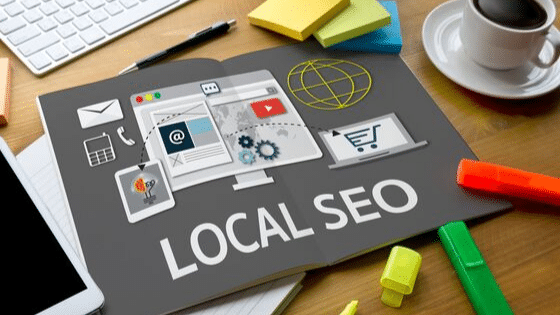 Reaching a local audience is critical to the success of any brick-and-mortar retailer. This is why local search engine optimization (or local SEO) is so important.
Local SEO helps store owners promote their retail business to local shoppers.
In this article, we'll go into detail about what local SEO is and how it can benefit your retail business – from increasing your online visibility, driving foot traffic, and ultimately growing your revenue.
What is Local SEO?
Local SEO stands for local search engine optimization. It is the process of "optimizing" your online presence so that your store can appear as high as possible in search results. By focusing on local SEO, you can attract more business from relevant local searches.
Essentially, the purpose of a local SEO strategy is to ensure that users can find you – both online and offline.
The Importance of Local Search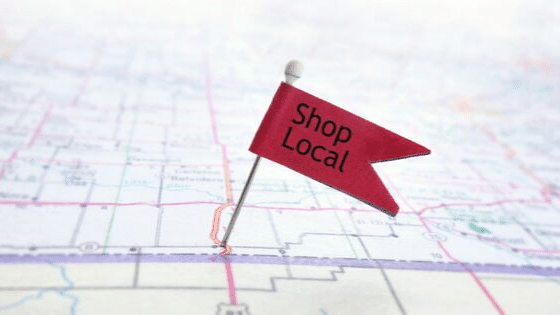 According to Google:
4 in 5 shoppers use a search engine to find local information.

50% of shoppers who conducted a local search on their smartphone, visited a store within the same day.

And 34% of users who searched on a computer/tablet did the same.
Having said that, the amount of users that are conducting local searches is also growing at a significant rate.
Over the past several years, there has been over a 500% growth rate in "near me" mobile searches that contain the phrases "can I buy" or "to buy".
For shoppers, search is no longer about finding a specific business. It is about finding a specific product in a specific place and in a specific period of time.
The challenge for store owners then becomes giving target shoppers the answers they are looking for at the exact moment that they are searching. And by doing so, capturing both their interest and the sale.
This is where local SEO comes in.
The Benefits of Local SEO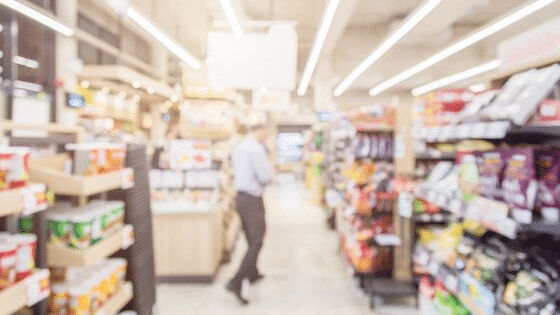 We know that the modern shopper prefers to conduct product research online before making purchases in store. So it makes sense that retail businesses with the greatest local online presence (or a strong local SEO strategy) will capture the majority of sales in a certain area.
Listed below are the key benefits of a local SEO strategy.
Local SEO Strategies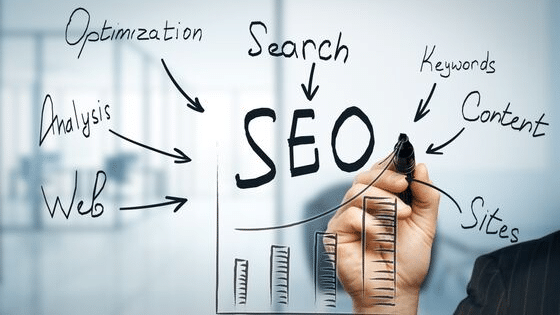 As a local store owner, you may feel that investing time into your Google search ranking is useless as it means competing with larger retailers like Amazon and Walmart. But this isn't the case for local search.
Google recognizes the benefits of local business and it knows that shoppers do too. So in order to determine how your business ranks in local search and if it is geographically relevant, Google takes a certain set of factors into consideration.
With that being said, there are key elements to ranking well in local search – which can be broken down into the following three components:
Optimizing your Google My Business listing: Google My Business is a free online listing service offered by Google. It is a powerful yet easy tool that retailers can leverage to drive local foot traffic. To learn more about Google My Business, click here.
Optimizing your store's website for on-site SEO: Increasing your on-site SEO involves updating your website to optimize for several ranking factors. This includes improving internal linking structure, building local content, optimizing for keywords (website URL, meta descriptions, titles, headers etc.), and ensuring that your website is mobile-friendly.
Optimizing for off-site SEO: This involves everything you should be doing across the web (other than your own website). Key strategies to focus on include NAP consistency, inbound links, and local directory listings.
If you would like help implementing a local SEO strategy for your retail business, hiring a local SEO consultant is a good place to start. Click here for an informative and thorough guide on how to find the best local SEO company for your retail store.
---
Keep an eye out on our blog for more SEO tips.
In the meantime, if you would like to learn more about how you can increase foot traffic and store sales, click here.