It's important for retailers today to offer convenient ways for local shoppers to make nearby purchases. An easy way to do this is to offer reserve online for pick up in store.
While some shoppers will always look for the lowest price, many shoppers are interested in availability and quality. This is particularly true when retailers are offering fresh products with limited shelf life (e.g. butcher shops) or popular products such as the latest toy. The best way to attract more local, in-store customers is by making it easier for nearby shoppers to see what you have available in your store or what is sometimes called "online discovery." After all, today's shoppers expect to know where something is available before they head out the door.
By offering reserve online, pick up in store, customers are able to "pre-shop" to reserve the items they need and still pick up those impulse buys that add up to higher value receipts for retailers.
What is reserve online, pick up in store?
While more stores offer online payment today, for some retailers, it's easier to offer online ordering with payment in store during pick up. Stores that don't wish to take payment online, sell high-value products or need to calculate final weight (e.g. exact weight of a chicken) can still offer "online discovery" by giving customers the option to see everything they sell and reserve quantities for local pick up.
Since the pandemic started, more and more retailers are offering flexible online shopping options.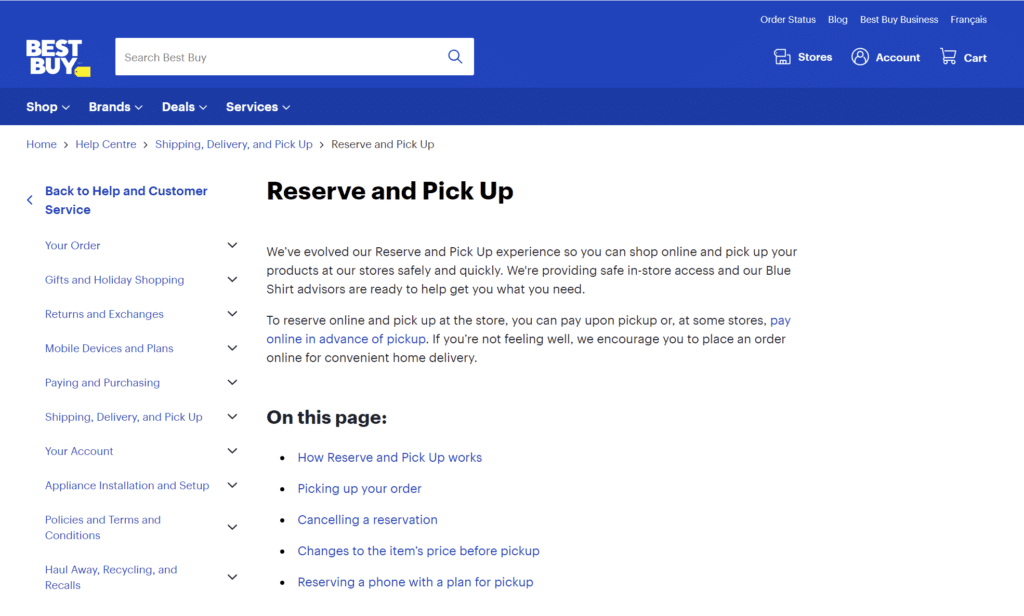 How can retail stores benefit from it?
Not only does online reservation minimize manual order taking (e.g. phone or email orders), it makes order preparation more efficient as stores can set cut-off times for order packing.
Having a booking system in place eliminates guesswork from retailers — it will create less waste as you will have a better idea of the expected demand for your products and offerings on any given day.
Lastly, reserve online, pickup in store is also beneficial for retailers who do not have the capacity or do not want to offer shipping and delivery of their products. By having customers come into stores instead, you are also able to upsell and encourage them to spend more and establish a deeper connection with the store. With the right system, you can easily help customers add extra items to their orders when they're picking up their reserved items.
How can I offer reserve online, pick up in store?
If you're looking to offer reserve online, pick up in store, look for retail management systems that allow you to share product information in store or online. TAKU was designed to make it easy for retailers to sell everywhere from the same store inventory all under a single login. See how it works to learn more.
---
Want to know more about reducing post-holiday returns?