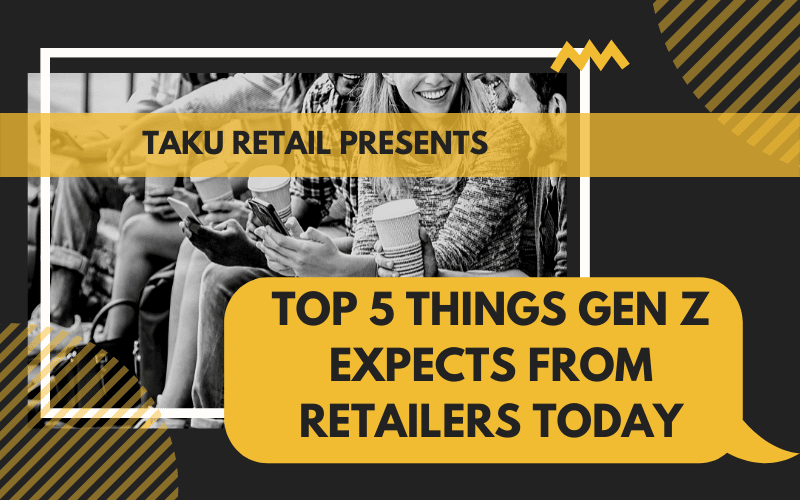 What is Generation Z?
Generation Z is an important customer base for retailers. Gen Z is the generation after millennials and includes anyone born after 1997. There are several ways in which Gen Z is different from previous generations.
1. Gen Z are digital natives
Generation Z is more racially and ethnically diverse than previous generations. They are also on track to be the most well-educated generation so far. One of the biggest reasons that Gen Z is unique is because they are digital natives. This means that they have no memory of the world before the existence of smartphones.
As such, Gen Z prefers on-demand communication and entertainment. Members of Gen Z are heavy users of social media. They connect across multiple devices, such as phones, tablets, and laptops. Statistics show that 58% of Gen Z have bought something they found through social media.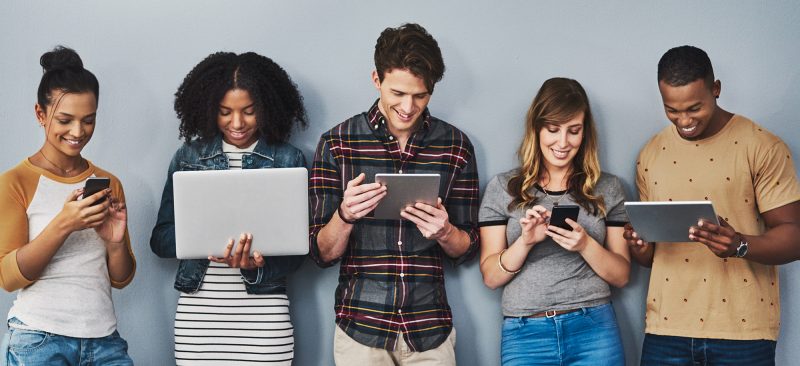 2. Gen Z has embraced social commerce.
It's not just social media that's important to Gen Z. Social commerce – the process of selling products on social media – is too. According to a Forrester report, 29% percent of people under 25 said they complete a purchase on a social network without leaving the mobile site or app at least once a week. Compare this with only 12% of people ages 45-54.
They also experience brands across multiple channels. A Pew Research report shows that 85% use YouTube, 72% use Instagram, and 69% use Snapchat. TikTok has become increasingly popular among Gen Z. A recent survey showed almost 40% of Gen Z say they're influenced by products they see on TikTok.
3. Gen Z are "always-on" purchasers.
Unlike other generations, those in Gen Z exist in an "always-on" technological environment. This means they are also "always-on" purchasers. A typical path for a Gen Z shopper might be like this:
They shop online, whether they are at school or home.
They see something they like but they don't buy it yet.
They visit a brick-and-mortar store because they want the experience of browsing in the store.
They see an ad for that item on social media.
They buy that item through social media.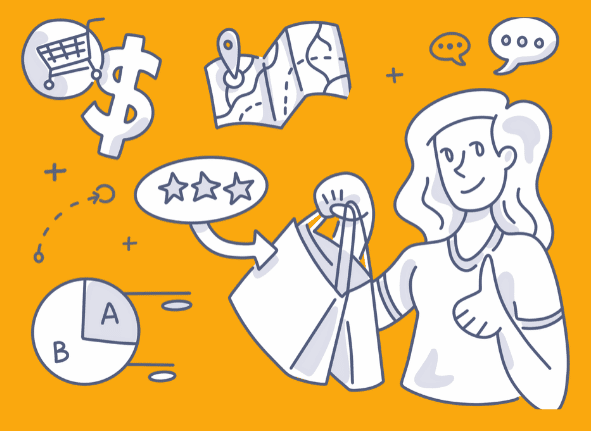 What is the value of Gen Z to retailers?
Gen Z means big business for retailers. According to Forbes, Gen Z represents an estimated $143 billion in annual spending power. Gen Z also makes up more than 40% of all US consumers. The digital-first world of Gen Z is a big influence on other consumers. This means that the digital-first world of Gen Z will become the new standard.
Five ways retailers can attract Gen Z consumers
1. Flexible financial payment options
Offering Buy Now Pay Later options is an important way to attract Gen Z consumers. According to NerdWallet, one in five 2021 holiday shoppers used Buy Now Pay Later. Twenty-two percent of those shoppers were members of Gen Z.
Buy Now Pay Later appeals to Gen Z's desire to purchase trendy items with easy-to-understand, no interest fee installments. It also appeals to Gen Z's impulse to get those items immediately while they're still "cool." Giving Gen Z those options makes good business sense. In a PayPal and Netfluential study, 42% of merchants said that "buy now pay later" options reduce shopping cart abandonment.

2. Personalized experiences
Gen Z wants to feel "known," not only seen and heard. This is why personalized product recommendations will attract Gen Z consumers. According to an international study, 75% are more likely to buy a product if they can customize it.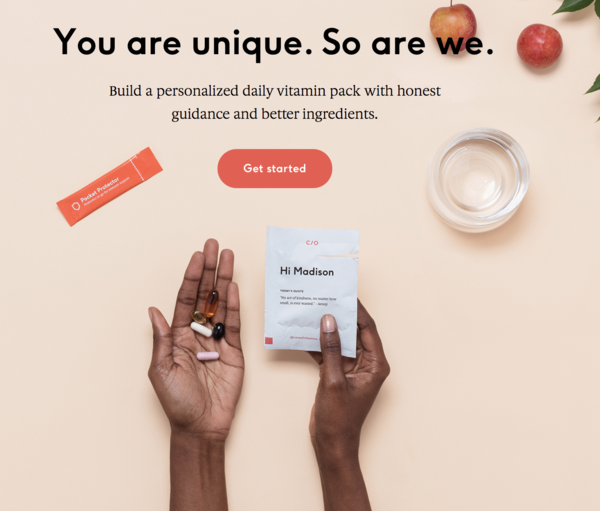 Forty-one percent of Gen Z will provide their data to businesses if they receive a personalized experience in return. This is an excellent way for retailers to gather customer data. It also helps businesses target their online sales and marketing tactics to Gen Z consumers. If retailers don't make sure to capture the Gen Z audience they risk losing that customer base. Forty-one percent of Gen Z consumers will leave a website if it doesn't predict what they like, want, or need.
3. Entertainment and engagement
The digital natives of Gen Z spend a lot of time on the internet, with 65% seeking entertainment there. Social media apps are one place where Gen Z finds entertainment. According to studies, 20% of Gen Z spends more than 5 hours a day on TikTok. Since Gen Z also loves personalized content, it makes sense that they will look for organic content while they are scrolling online.
This desire for instant gratification means they want an easy, enjoyable shopping experience. Gen Z uses multiple channels for both entertainment and shopping. They also want their shopping experience to be frictionless across all of these channels. Gen Z loves to create so retailers should take advantage of this providing them with customizable content they can create and share.
4. Social responsibility
Gen Z is more invested in social responsibility than previous generations. Their interest in social responsibility shows in their shopping habits. Seventy-two percent of Gen Z are more likely to buy from a company that contributes to social causes. Gen Z will also pay more for products they think are socially responsible. Sixty-four percent of Gen Z consumers are willing to pay a premium for grocery products that have sustainable packaging.
There are many ways that retailers can make their businesses more sustainable. They can recycle old goods and source sustainable brands and products. Going paperless is a great way for businesses to reduce waste. Brick-and-mortar retailers can recycle old goods or even use refurbished or recycled materials for in-store displays and decor. Upcycling or donating unsold stock or samples are other ways that businesses can invest in sustainability.
Retailers can find ways to reduce their carbon footprint in shipping and logistics. They can also give customers the option to choose carbon-neutral shipping options. Above all, retailers should set sustainability goals and stick to them. They should be transparent with their customers about their processes.
5. Authenticity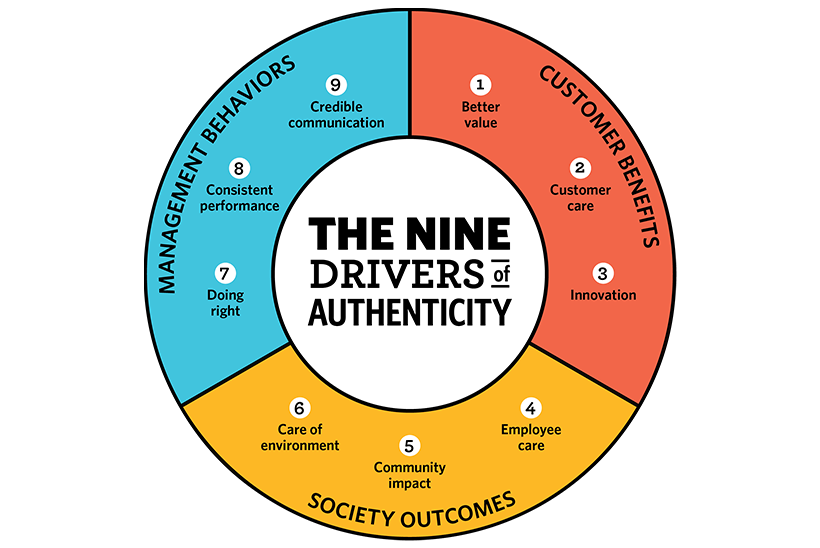 For Gen Z, authenticity is more than a buzzword, it's a way of life. Gen Z wants a quality product with positive online ratings and reviews and good customer service. They also want to feel like they can trust retailers' advertising practices. Eighty-two percent of Gen Z trusts a company more if the images they use in their ads are of actual customers. You can entice Gen Z customers by emphasizing that your brand stands for something beyond making a profit and seeks to improve the world in some way. Retailers who are transparent and share information about their business processes and how they operate will be able to attract Gen Z customers.

TAKU Retail can help you attract Gen Z customers by providing a seamless shopping experience. You can market your products on social media and meet Gen Z customers where they live without any extra effort – simply use your existing POS data automatically! Our customizable in-store and built-in e-commerce options will offer Gen Z the flexible omnichannel shopping experiences they want. TAKU Retail also offers live chat so that Gen Z can enjoy a more personalized shopping experience.