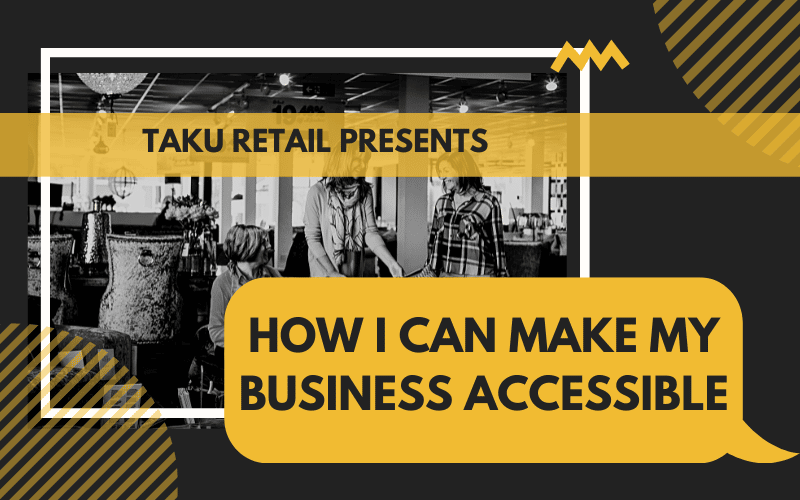 Accessibility is an important feature to have in any business. Around 15% of people around the world live with a disability of some sort. In the US alone, this statistic is 26% of the population – about 61 million adults with a disability. Given the numbers involved, it's important for retailers to consider whether their operations and products appeal to disabled people's needs.
Besides automatic doors and wheelchair ramps, there is still a lot that retailers can do when it comes to accommodating disabled people.
Why is accessibility important

As we've mentioned, a good portion of the world lives with some form of disability. And as a retailer you want to make it as easy as possible for all potential customers to shop with you. A survey conducted in the UK reported that 78% of disabled people found it difficult or impossible to access most shops and malls. Making stores more accessible to 78% of disabled people is an easy way to increase your customer base and improve sales.
Access for people with disabilities improves access for everyone.

Community Tool Box
At its core, accessibility in retail is ensuring as many people as possible can easily shop with you. When most people think of making a store more accessible, they often think about making it easier for people who use wheelchairs or canes to access the store. But accessibility can include more than that. It is also about making sure anyone can read the signs in your store, or that anyone can feel comfortable in your store.
The types of accessibility issues
There are a few types of potential accessibility issues your shoppers could have. The common barriers to accessibility are:
Visual: This is for people who have a hard time seeing things, or even those who cannot see at all.
Mobility: This is for people who have difficulty moving around, such as people in wheelchairs or people with crutches.
Auditory: This is for people who have a hard time hearing or cannot hear at all.
Learning and/or cognitive: This is for people who may have learning disabilities such as dyslexia.
It is important to consider whether your store is inaccessible to people who fall under one or more of these categories. Are you doing enough to provide a satisfying shopping experience to these people?
The issues that arise from inaccessible retail
Besides just the financial losses a store can get from inaccessibility there is more to consider. At the end of the day, people with disabilities are still people. We must be empathetic to their concerns and needs.
When stores are inaccessible, people with disabilities are further made to feel like they are not a valued member of society. Just imagine if every time you had to go shopping you had to deal with an obstacle course at the same time. It would make you think that the business does not want you there or is making it as hard as possible for you to be there. Unfortunately, this is the reality many disabled people have to live with.
Some other consequences that can arise from your store being inaccessible are:
Injuries
Exclusion
Stress & anxiety
Problems getting to certain products or services
This surely makes you ask, how can I make my business more accessible?
How can you make your business accessible
Hopefully you now have a better understanding of what accessibility is. Now we can move on to the most important part – how to actually make your business accessible to more people!
Evaluate your store
The first step is to take some time to assess your store. Are there places where people may have trouble with accessibility? Perhaps a certain aisle is too tight for people to move through easily if they are using a mobility aid, such as a wheelchair. Or maybe some of your signs are hard to read due to small lettering. Even things such as lighting can affect accessibility. Make a list of all of the potential issues within your store so you have an action plan to start.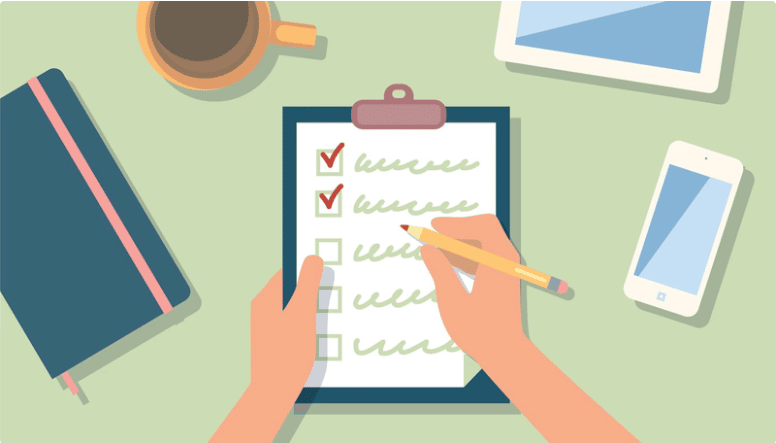 Understand your region's accessibility regulations
Each country, state or province has its own rules and regulations when it comes to accessibility. Make sure you do some research into what your region specifies. This will also help you prioritize tasks within your action plan.
Examples of accessibility features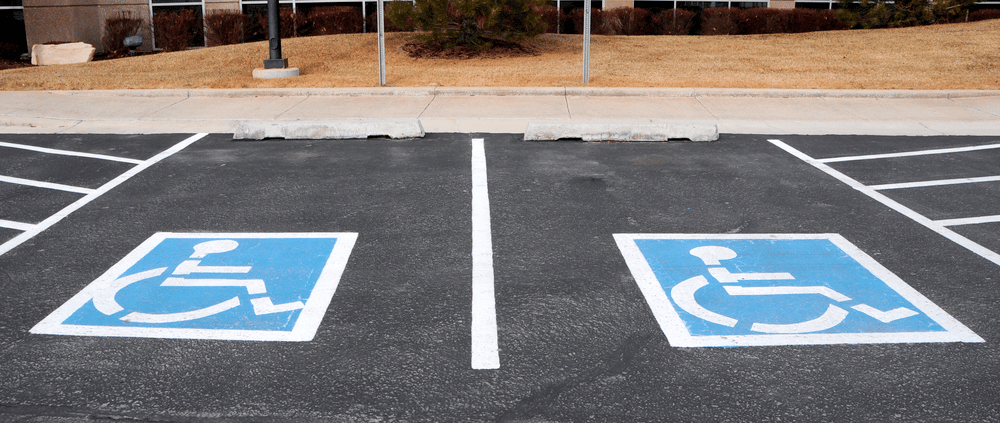 Here are some common solutions to accessibility issues. Keep in mind, these are just a few examples.
Ramps and automatic doors
Accessible parking
Large lettering on signage (72pt font is a standard size for more accessible readability)
Wide doors to allow people in wheelchairs or walkers to pass through
Braille on some signs
Comfortable lighting (not too bright but not too dark either)
Using patterns instead of only colors for differentiation for those with poor color vision
Flexibility at the point-of-sale (portable card processing machines or with long cables, ample room at self-checkout stations, etc.)
If you have TVs or screens, make sure closed-captioning is turned on
Include people with disabilities in your marketing
Be open to suggestions from people with disabilities
Take action!
Now that you know your region's regulations, and you know what in your store needs work, you can begin taking action.
Once you have core accessibility issues resolved, you can take extra steps to make your customers with accessibility feel more included. Examples of this include:
Offering products which will appeal to people with various physical needs
Quiet spaces to give consumers a break from all of the hustle and bustle in your store. This is very effective for customers who experience sensory overload.
Have magnifying glasses that allow visually impaired people to read smaller texts and labels
Review websites and online stores for sufficient meta information for user navigation (versus just product information) as those who are visually impaired often use audio tools to read aloud online content
QR codes on product labels which will allow customers to inspect product information from their smartphones which have built-in accessibility modes
Hiring employees who know sign language
These extra steps will really help customers with disabilities feel included and accommodated.
Train your staff
While having accessibility features is a great thing, it is important that your staff, the people who represent your business, are also trained to serve customers with disabilities. Making sure that all of your staff are trained in the basics of accessibility etiquette will result in every customer getting the best customer service. You can find some services and products that help with disability awareness/etiquette training here.
Online accessibility matters too
As mentioned above, accessibility doesn't just stop at your physical store, but extends to your online sales channels as well. A survey in the UK showed that businesses lose a combined £17 billion due to a lack of online accessibility. This highlights the economic importance of making your digital sales channels accessible, beyond it being the right thing to do.
Make sure it is easy to navigate your website and that you include alt-texts on all images and navigation functions (e.g. buttons). Since people with visual impairments use applications to read aloud website content, alt-texts on images help describe and differentiate them to users.
Ensure readability on your website. Use legible fonts, clear color contrast and appropriate font sizes. This extends to captions on any video that may be on your website. Also make sure that you are using headings to organize text content on your site. Having a structure to your text content allows it to be more understandable to users with cognitive disabilities. For more info on web accessibility check out this Hubspot article.
Accessible businesses thrive
The best type of businesses are able to serve as many customers as possible. And offering access to those with disabilities, improves access for everyone. This makes your business more successful and a stronger member of your community. Please take some time as soon as you can to evaluate where you can improve accessibility in your business.
---
To stay up-to-date on all things retail, including our Recession Proofing Your Business series, make sure you subscribe to our blog. Click or tap on the banner below to subscribe today!