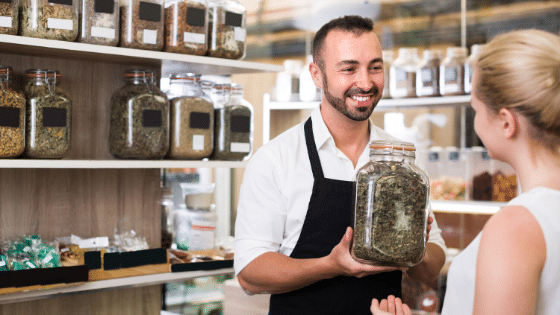 Going from a single retail store to a multi-location operation comes with different business challenges and growing pains. But, at the same time, it also comes with greater opportunities to reach more shoppers and grow your sales.
In fact, with the right technology and processes in place, managing several retail stores is a great way to start leveraging the benefits of scale. There are many ways to manage multi-store retail operations effectively to make sure that your transition happen smoothly.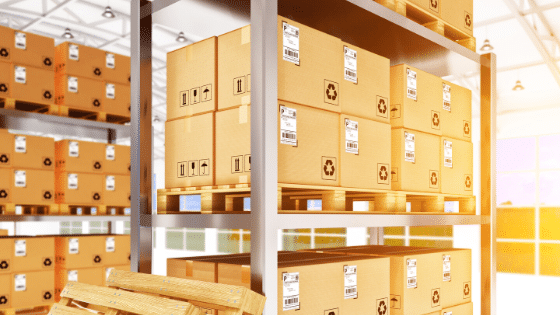 Tips for managing multi-store operations
1) Run your retail operations in the cloud
Managing multiple retail stores at the same time requires more efficiency and flexibility in running your business. In particular, it requires a retail POS system designed for multi-store management. This is where new cloud POS technology comes in. 
Because cloud software isn't tied to a specific device, as long as you have an internet connection, you can access your POS and the data you need to run your business from anywhere. Whether you're in store, on the go, at home, or even on vacation, checking in on your stores is as easy as logging in to your POS system from an internet browser.
Cloud retail POS technology also gives you access to centralized, real-time data across all of your retail locations. So important information such as stock levels, sales history, and customer information are always up-to-date. After all, in today's competitive retail environment, shoppers expect stores to be able to access real-time stock levels across all locations.
Accurate data leads to less stock-outs and lost sales and ultimately, happier employees and customers.
2) Minimize staff turnover risks and simplify employee training with technology
You obviously can't manage multiple store locations by yourself. So, it's important to hire competent staff members that you can trust to take charge of different store operations while you are away.
But even if you hire the right people, the fact is, how you manage staff is just as important as who you hire. This is especially true once you have multiple locations.
It's important for you to be able to trust your managers (and a great manager can make all the difference in a store's performance), but unless your staff are tied to your business, there is always a chance that an employee will quit. And you need to be prepared for that day.
There are so many examples of companies that have over-relied on one or a few individuals that there is even a term for this: "Key-Person Dependency Risk". This is a particularly big issue for small-to-medium businesses that often don't have the resources for back-up personnel or even cross-training of staff.
This is where technology has been able to add real value in terms of minimizing the risk of over-reliance while, at the same time, freeing up staff from doing boring, routine tasks.
A well-managed company is never dependent upon the performance of one or a few individuals. As well, no employee should be allowed to hoard knowledge, relationships, or resources to achieve job security.

https://www.rightattitudes.com/2018/09/07/key-person-dependency-risk/
This is why it is crucial to consider the built-in security controls and training tools already in place when choosing a retail POS system. Almost everything in a modern retail business flows through a retail point-of-sale system. As such, your ability to manage the knowledge (e.g. reports, costing, margins, etc.) in your business greatly depends on:
Your ability to track the actions and performance of your staff with your retail POS.
Your ability to easily train new staff in different roles whenever there is turnover.
If you've worked in retail long enough to expand to multiple locations, you know the importance of POS and how costly it can be to manage and train staff to use a new point-of-sale system.
For retailers who deal with peak periods, long lineups, or high employee turnover rates, it is essential for merchants to consider the real cost of both onboarding and training over time. Because unless you never expect to lose any staff, you will always be re-training some employees.
While you may be tempted to choose the cheapest POS software option or the one with the simplest design, we always ask our customers to take a good look at the type of security and access controls they will have right from the beginning. It is very difficult to control the data of a retail business outside of the POS system and too costly (assuming it is even possible) to get custom features added to a standard system used by many other merchants.
It's why we put so much time into the design of the access rights and training tools within our own POS. After all, while we design our software for user-friendliness, clean design cannot be simple to the point where it lacks real functionality. And in modern cloud-based POS, it's possible for even feature-rich systems to be easy-to-use with properly designed UX and practical tools such as built-in product tutorials.
3) Implement standard operating procedures across all of your retail locations
Standard operating procedures (SOPs) ensure that business operations are consistent and predictable across all of your retail locations. Put simply, SOPs make managing a multi-store business easier – and they give your customers a consistent shopping experience.
Standard procedures that should be established at each store include product returns and discounts, order policies, store, and security. Similar to access rights, the easiest and most common place to manage SOPs is through your POS system. So make sure to check if the POS system you're considering has options to manage returns, discounts, cashouts, sales policies, etc.
4) Choose a retail POS that can scale with you
Many retailers make the mistake of investing in a new POS without thinking about business growth. There are many retail POS providers that restrict the number of users, inventory items or stores that can be added. Meaning that once your retail operations grow beyond a certain level, you must invest a considerable amount of money to upgrade your POS plan or switch to a new POS altogether.
That's why it's important to choose a retail POS system that can scale with you and is built for multi-store operations! Look out for the following features when selecting a retail POS software for a growing business:
unlimited stores, selling zones, and stock allocations
the ability to scale faster by cloning settings for new stores
automated tax calculations based on geographical location
multi-currency and multi-language settings
the ability to handle high transaction and inventory volume (this is especially important for high traffic retailers)
built-in training resources for faster onboarding
---
Subscribe to our blog for more helpful POS tips!
#multi-store #multi-location #retail #retailpointofsale #builtforretail