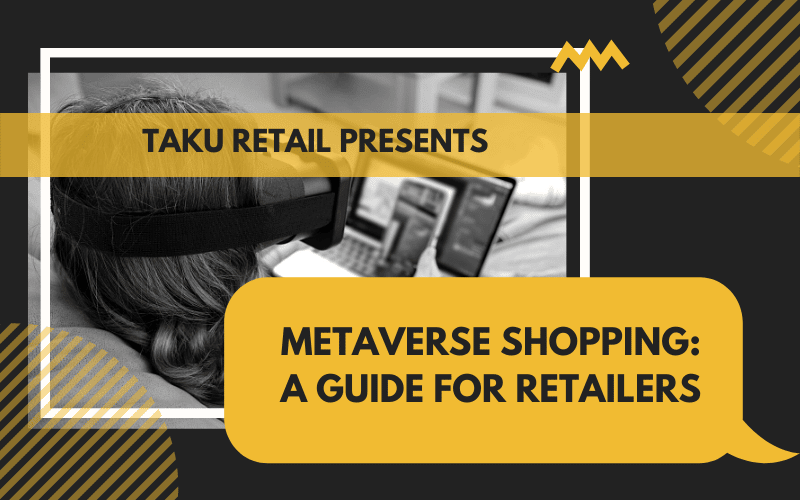 The metaverse is a term you've most likely noticed being tossed around on the internet in the last year or so. Many predict that the metaverse is the future of the internet. At the moment it is used primarily for entertainment purposes. While the metaverse may seem like a gimmick right now, it will become so much more than that. In the long term, the metaverse has the potential to transform the shopping experience, and create a more engaging and immersive experience for consumers.
What is the metaverse?
You've probably heard that Facebook's parent company changed its name to Meta. Facebook rebranded with the hopes of leading the metaverse's development. But what is 'the metaverse'? The term metaverse refers to a shift in how we interact with the digital world' The metaverse is the idea that there will be digital worlds that exist alongside the real world.
These digital worlds (where many will work and play) will be the next step in internet use. There have already been a number of concerts and events taking place in the digital space. While it's still early days for the metaverse, retailers should get involved earlier, because the cost of entry is lower today.
During the early days of the internet, many businesses were quick to dismiss the idea of shoppers buying online. But the first businesses who started online stores ended up with a major advantage versus their competitors. So the question remains, how can retailers take advantage of the metaverse?
Metaverse shopping is the future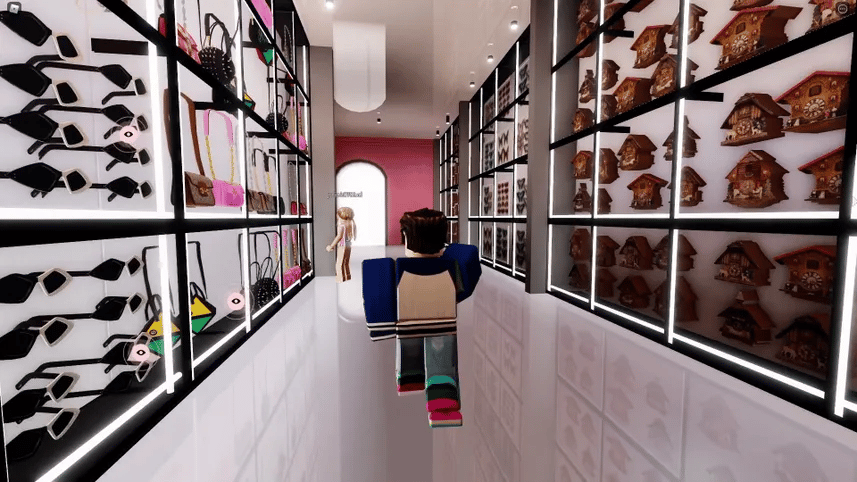 As digital products become more common, there will be more opportunities to sell them on the metaverse. Brands such as Forever 21 and Nike have begun creating sellable digital content for the metaverse already. And larger retailers such as Crate and Barrel and Starbucks are starting to invest in their metaverse strategy.
A whole new shopping experience
You can own a digital space for your business just like you can own a physical space for your brick and mortar store. A digital space allows you to interact with your customer and introduce them to your products.
When saying digital space you may be confusing it with an online website or ecommerce store. In this situation a digital space is a 3D environment on the metaverse where companies can actually create virtual stores. The virtual stores actually allow users to interact with product and see them in a 3D space. Whereas on an ecommerce store the consumer would only be able to see pictures and videos of the product.
The metaverse would allow you to create a new shopping experience for your customers. Forever 21 used the platform *Roblox to allow shoppers to create their own versions of digital Forever 21 stores. In these user-created stores, digital versions of existing merchandise were sold. The products were then actually delivered to the buyers' real-life homes.
*For those unaware, Roblox is an online gaming platform which allows users to create their own virtual worlds/games. Similar to YouTube, where users create content for others to watch – in Roblox users create games for others to play.
Simply rehashing your existing store on the digital front will not be a successful way to deliver this new shopping experience. Sky Canaves, a senior analyst at Insider Intelligence says that there is no need to be stuck between 4 walls in the metaverse, she continues that metaverse shopping can be so much more experiential. Imagine shopping for a car and being able to drive the car around in the Italian countryside all from your home. This is the type of experience merchants will want to foster for their metaverse customers.
Merchandising's new boundaries
Metaverse shopping will help push merchandising to new limits. Showcasing your products in the digital world will allow for new and exciting ways for customers to see your offerings. Similarly to the car example in the last paragraph, companies can allow consumers to test merchandise in the virtual world. Besides the virtual world, retailers can leverage the new technology associated with the metaverse to show off their merchandise. Back in 2017, Ikea introduced their app Ikea Place which allows customers to use their iPhone cameras to see what Ikea furniture would look like in their own homes before committing to a purchase. This use of AR (augmented reality) has become commonplace for many retailers.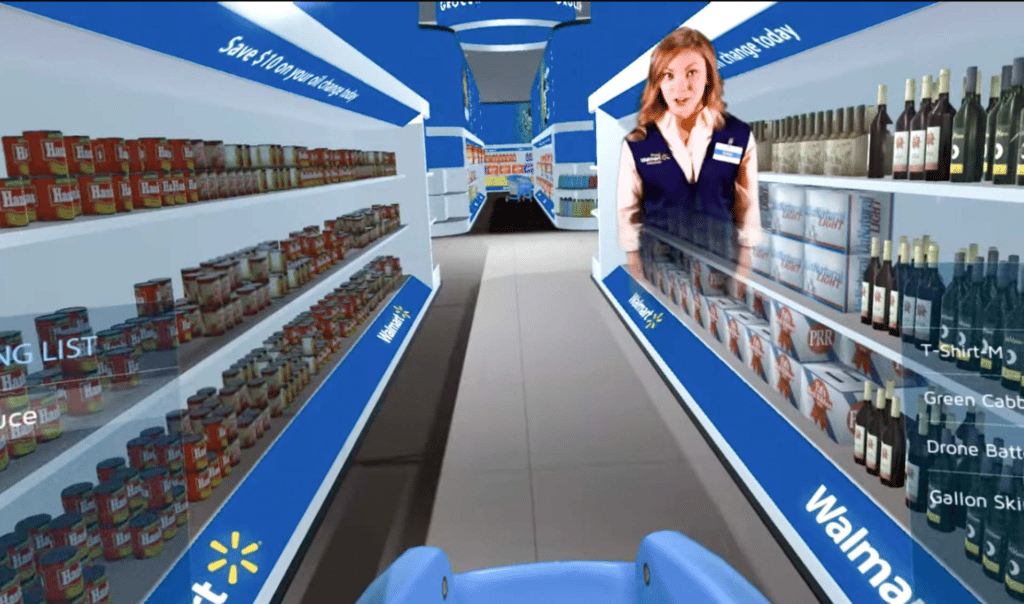 The beauty of the metaverse is that unlike a traditional brick & mortar store, a retailer's merchandising is not confined to the physical space available inside the store. Shopping on the metaverse allows retailers to showcase an unlimited amount of products in a limitless space. For example a hardware store could showcase every single type of cabinet, flooring tile, or whatever other product they have in a virtually infinitely sized warehouse. Furthermore searching for these products on a digital store will be much easier than a physical store. Users could hypothetically type in what they are searching for and have the product magically appear in front of them so they can inspect it before purchasing. For a better idea of what this could look like, check out companies' early visions of metaverse shopping.
Marketing with the metaverse
25% of people will spend at least one hour a day in the metaverse to work, shop, attend school, socialize or consume entertainment by 2026. This provides a great opportunity for brands to get their foot in the door and build brand awareness with many people. We mentioned previously how Forever 21 is using Roblox to get an entry into metaverse shopping, well this does not only allow them to sell online in a new way but also to get their name out there to a whole new market. Let's face it, it will be the younger generations who wholeheartedly adopt the metaverse. So metaverse shopping offers an opportunity to connect with a whole new audience.
Other marketing opporturnities
Besides building brand awareness, companies can hold other sorts of promotions in the metaverse. Brands can host special events in the metaverse such as classes, conferences, and workshops. For promoting the film 'In the Heights' Warner Brothers held a large block party on the Roblox platform. This made for an accessible way for consumers to partake in a promotional event.
Retailer can even start offering promotional exclusives on the metaverse. For example you could pair the sale of a shoe at a shoe store with a digital version of the shoe for an online game like Fortnite. In fact Nike has already filed patents to begin selling digital versions of their products.
A company who wants to succeed in the metaverse will be paying attention to the different ways big brands are interacting with it already. Take the lessons from the big players and see what you can change in your approach. We understand, the metaverse is still young and nothing is concrete yet. But by paying attention to what is going on in the digital space you may come up with the next big idea which will influence everyone else. There is some investment and technical know how needed to get involved in the digital world. Keep your ears open and your eyes peeled as the metaverse will continue to grow. The new digital front will provide a bunch of new opportunities. You don't want to end up like the brands who dismissed the internet back in the 90s.
---
With TAKU Retail you can create an all inclusive and integrated omnichannel strategy that will get you ready to move your physical store to an online platform. Find out how TAKU Retail can help you achieve a seamless and successful omnichannel system for your business below!