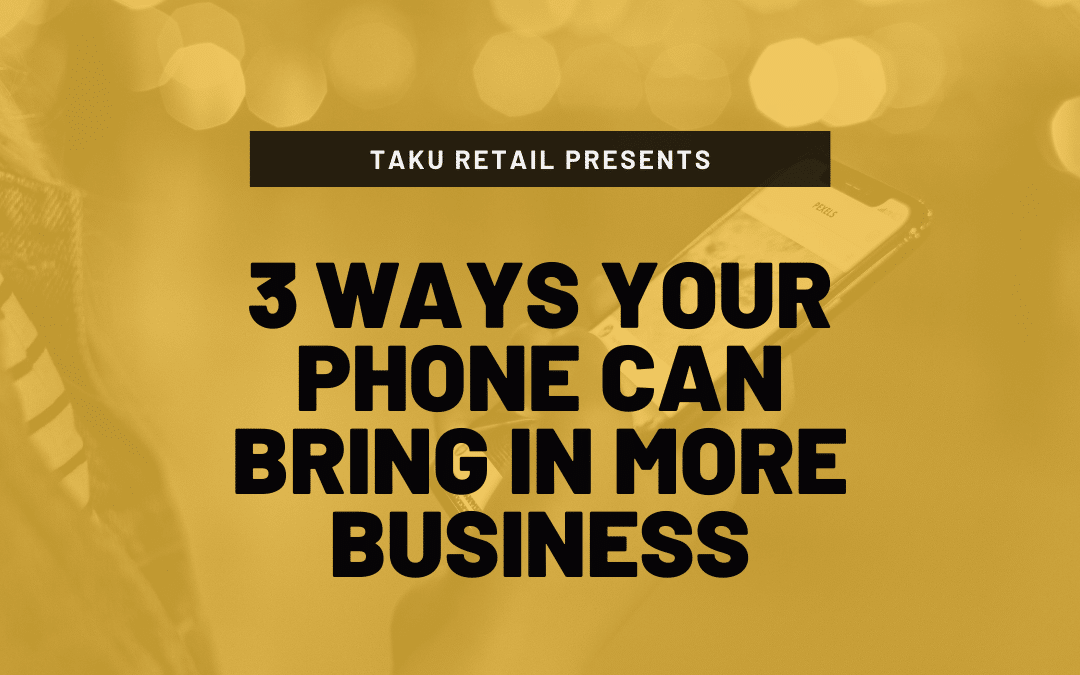 Since 2015, almost 50% of all web traffic happens on mobile phones. In 2020, this rose to almost 55%. As mobile phones play a more important part of peoples' lives, retailers need to use this to their advantage. This means being aware of the way your business shows up online and using the right tools to attract shoppers. Whether it is paying attention to social media, customer reviews, building a website, or taking payments remotely, business owners today need to use technology to help grow their business.
Mobile Friendly Websites Get You Noticed
One of the (FREE) effective ways that you can show up higher on search engines like Google is by having a mobile responsive website. This basically means a website that looks good on smaller screen sizes such as those on mobile smartphones.
After all, a website has more functions than just allowing people to shop online. While having an online store is no doubt helpful, a website is also a calling card for shoppers to see and experience the store brand. It can even be a 24/7 catalog for people browsing online. Store websites help direct traffic to physical stores which gives retailers more opportunity to upsell shoppers.
70% of shoppers surveyed by Google said that they did online research or looked up a retailer online at one point before stepping into a store or purchasing an item. Because the majority of this research happens on mobile phones, digital marketing for a retailer must include improving the mobile experience for shoppers to drive more customers into stores.
In order to show up online, feel free to check out our best local SEO practices blog post to learn more about how you can show up higher on local search results.
Compete With Big Box Retailers Online
Since 2015, there has been a 500% increase in online searches that contain the words "near me" and "to buy." Shoppers want to find things near them when searching online. In the same Google study, "open now" searches went up by 3x.
What does this mean for physical retailers? It means that being online gives you a chance to compete with big box stores that sell similar or same products.
Example: A shopper searches for "Acana dog food near me" and sees the following results. Though national chains do show up here, it gives smaller retailers a chance to compete. They can do this by highlighting how close they are, showcasing their products and showing competitive pricing. As shoppers are motivated by convenience and distance, this information can determine whether or not they step into your store.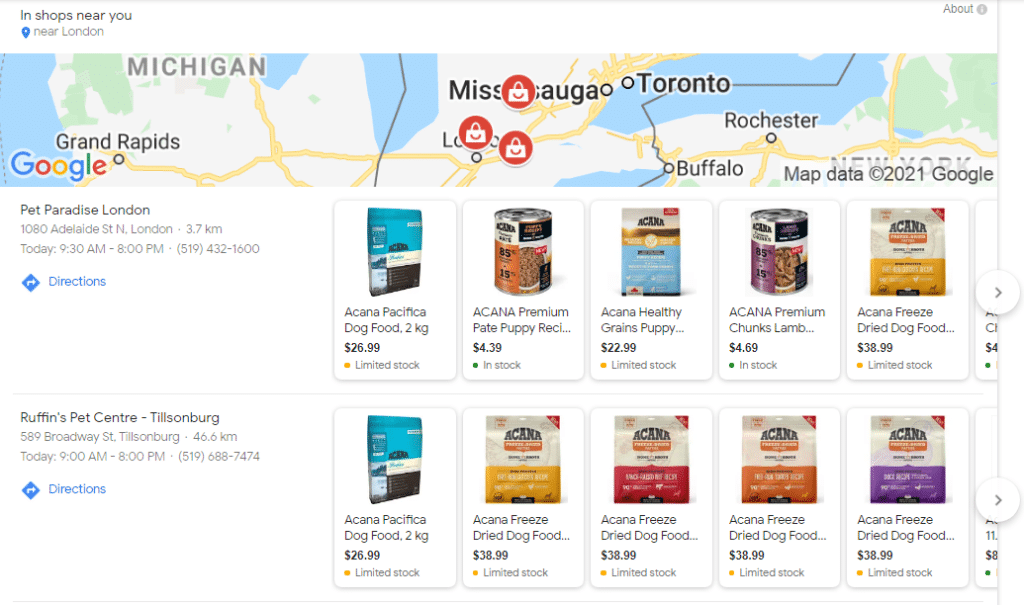 Google's Local Inventory Ads feature helps you show up higher on search results online. In short, Local Inventory Ads (LIA) showcases product and store information to shoppers nearby who are searching for specific or similar products. This is a great platform for retailers who sell barcoded products.
People Don't Want To Figure Out Your Website
People who land on your website want convenience. 60% of people won't return to a website if it is hard to use or not mobile responsive (easy to read on every screen size). People value convenience and want to have easy access to information. Shoppers won't stay on websites that do not function properly on their screens. This is why mobile friendliness is particularly important to retailers who want to increase their visibility online.
Expert Tip: For PC users, you can click F12 > Select a different screen size to test out how your website is shown online on other devices.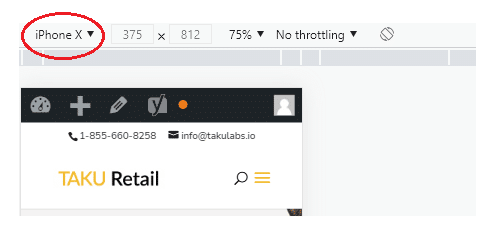 ---
Want to know how TAKU can help you sell anywhere at anytime?