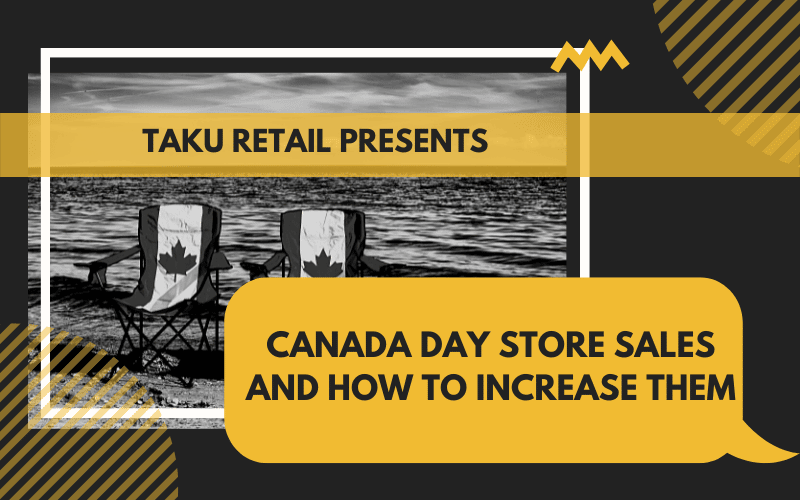 Independence day is just 3 weeks away! This year is sure to be an exciting one. Lockdowns are over and much more people will be looking to celebrate than the last two years. While everyone is out celebrating with a heart full of patriotism, it is the best time for retailers to take advantage. Learn how to boost your 4th of July sales by reading more.
Independence Day promotions
Promotions are a staple for any holiday. If you are in the retail game, chances are you already know this. But a little reminder never hurts anyone. To get ready for the fourth of July, consider some special promotions you could offer.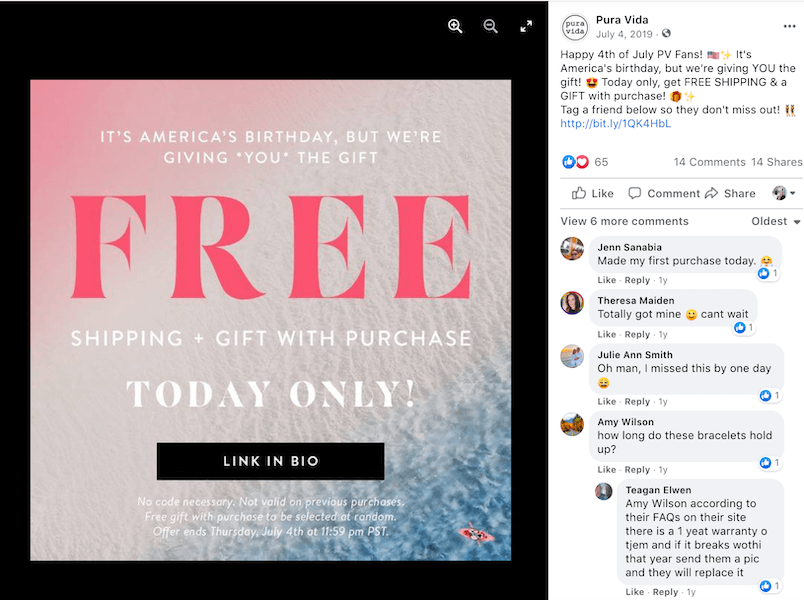 Ideally these promotions should involve Independence Day related merchandise. If you don't have items that relate, or you can't offer promotions on those items, don't worry. People will appreciate a good promotion regardless. Your 4th of July promotion could be a simple BOGO (buy one get one) offer, slashed prices on certain items, or even bundling some products together.
Free food for the 4th of July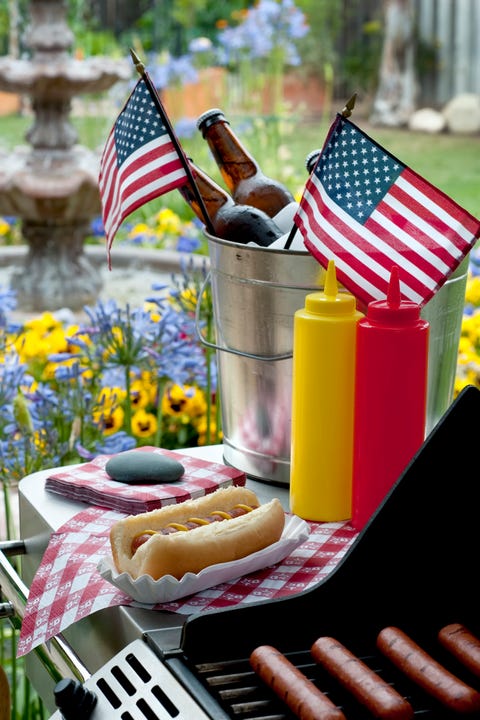 To get customers to come to your store, you could host a barbecue. After all BBQs are tradition on Independence Day. There's a saying: "nothing is better than free food", and we are confident your customers will agree. Offering free food is one of the best ways to get customers into your store. Since your store might be closed on the holiday, you could host the barbecue the day before or a couple days before Independence Day.
Social media tactics for Independence Day
As a business owner in this day & age – you should already know the importance of using social media for marketing. So take a look at some of our favorite tactics to use this Independence Day.
Contests
An exciting contest will always garner interest. Now you can easily leverage this idea to build interest in your business. Having a giveaway or a sweepstakes would be a great way to get customers to interact with your business. Get shoppers to follow, and repost your post to be entered in the contest. While you're at it, you could advertise your barbecue on the post; kill two birds with one stone.
Paid ads to promote
Even though paid ads can be competitive, they also deliver results. They work even better when you target local audiences as there'll be less competition. It also saves you money as you are more likely to reach your target audience. Now you could do organic social posts as well, but paid ones guarantee that they actually show up on people's feeds. So use ads to promote your 4th of July sales and promotions.
4th of July pricing strategies
Life is getting expensive thanks to inflation, so consumers are always on the lookout for savings. So offering consumers great 4th of July sales is an awesome way to get them to purchase stuff. There are a couple of different pricing strategies you could use this Independence Day – here are some of our favorites.
Sales on national products
Independence Day is chalk full of patriotism, so take advantage of it! Offer discounts on merchandise in your store that are made domestically. Support the American economy in these tense times, and also drive up your own sales! If this is doable for you, we highly recommend this pricing strategy.
Loss leader pricing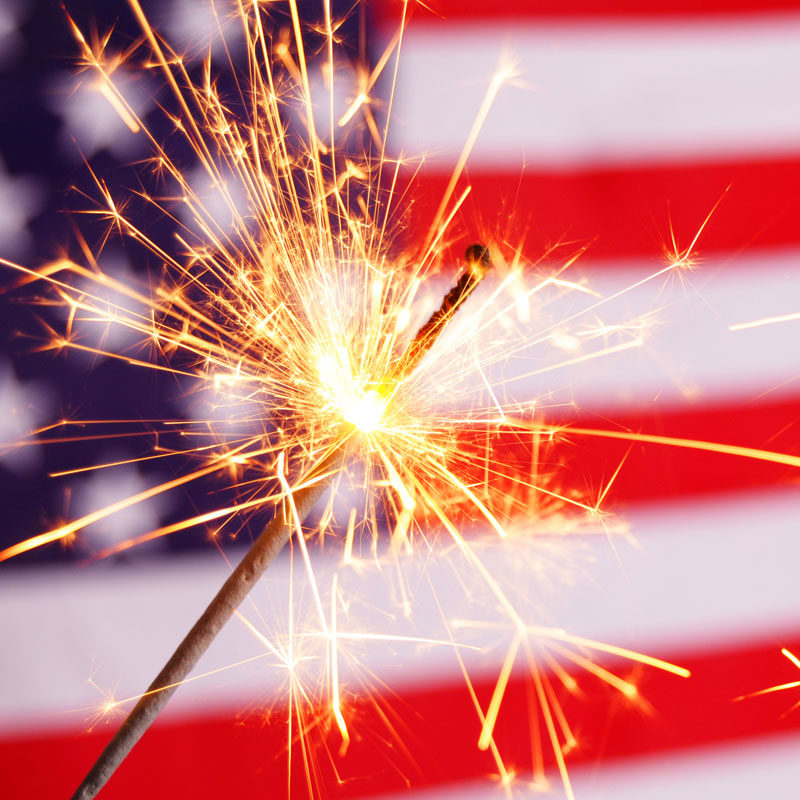 For a more in-depth look at loss leader pricing, check out our blog post on this subject. But you can easily use loss leader pricing as a tactic to get more sales in your store. Once again you can use 4th of July related items in this, or just use other products. For example if you sell sparklers in your store, you could sell them at a loss while having lighters/matches being sold at a slight premium right next to the sparklers. As usual, be sure to try and keep these items deep inside your store. This way shoppers are forced to browse your other merchandise as they make their way towards those items.
Bulk purchase discounts
Offering cheaper prices when customers buy in bulk is an age-old pricing strategy. Use this classic strategy with a 4th of July promotion. It's classic to have bonfires on Independence Day. So let's say you are a hardware store, you could sell fire wood and offer discounts when consumers buy in bulk. Since shoppers will be looking to buy fire wood anyways, you can make sure they buy it from you with this discount. As an additional tip, you could sell your fire pits right next to the discounted wood. This type of bulk discount could be applied to other items like one-time cups (since people will be having barbecues and picnics). Like we already mentioned, make sure you are placing these discounted items in the back of your store so customers browse through your products.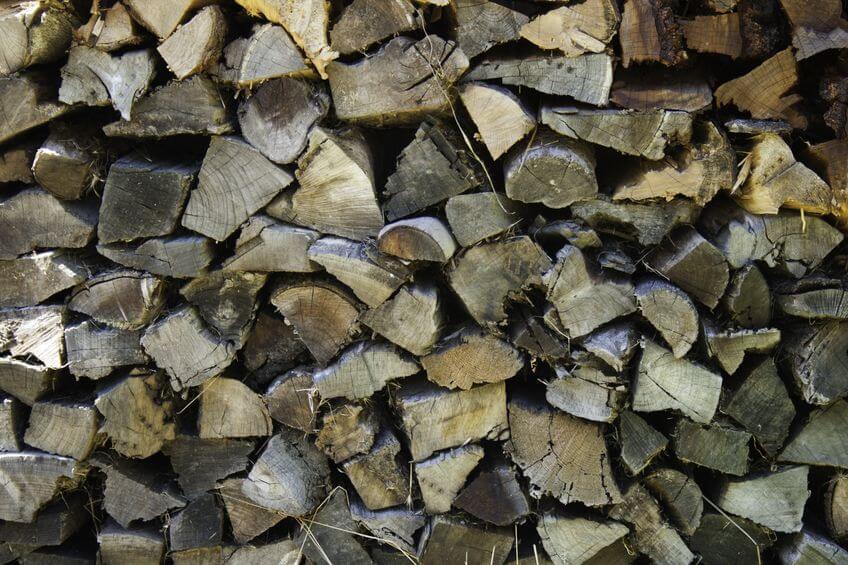 There are so many different types of deals, promotions, and advertisements you could use to boost your 4th of July sales. We named some of our favorite tactics in this blog, but if you come up with other tactics – be sure to share them in the comments below! We are wishing you all a happy Independence Day this year.
---
Never miss out on the best retail news. Keep up with the latest trends and news in the world of retail by subscribing to our blog.