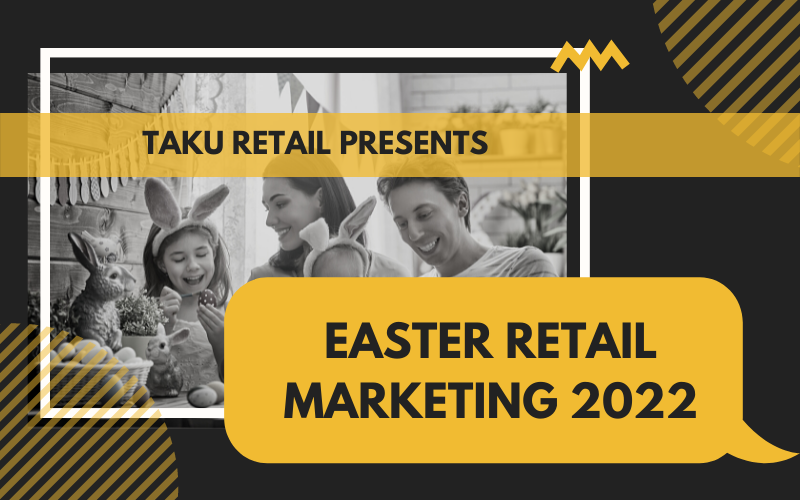 Easter falls on April 17th this year. With many COVID-19 restrictions easing everywhere, shoppers are increasingly confident and energized about shopping now. Easter is the first big family holiday of the year. As a retailer, the holidays are a great marketing and sales opportunity. Here are 3 tips for Easter retail marketing this year.
1. Offer ready-to-go promotions and discounts to attract customers
Shoppers today expect convenience and curation when they buy. Make it easy for your customers to grab products without any extra effort. Even if you don't specialize in chocolate or sell Easter-related products you can still offer a unique angle. Make promotions related to Spring-time activities such as: spring cleaning, spring weather, gardening, etc. Spring is the ideal season for launching new products and exclusives. The season is traditionally seen as a time of renewal and hope, making it the best time to launch new products!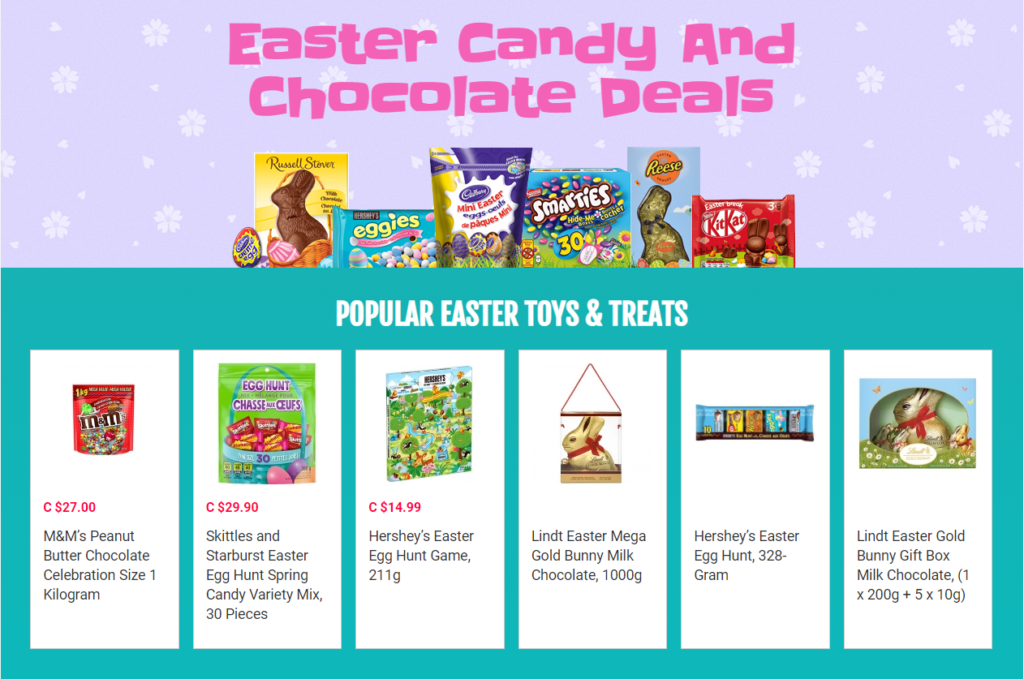 You can also tempt more shoppers into buying from you by:
Discounting your best-selling items with an Easter or Spring theme
Getting rid of your winter products through deep discounts on the items
Preparing small giveaway goodies that customers can get once their purchase reaches a certain amount of money – or if they purchase a product that's being promoted
You can also set up a landing page or a section on your website / e-commerce site which will advertise these promotions. This way shoppers can easily browse through sale and seasonal items. TAKU helps you create a free micro-website or landing page. In our builder, you can create a beautiful SEO-optimized web page with custom colors, images, and content. The content can be linked directly to your Instagram Shop, Facebook Shop, Google store listings and even Messenger chat. The process will only take you 5 minutes to set up. Afterwards it runs on autopilot. Learn more here.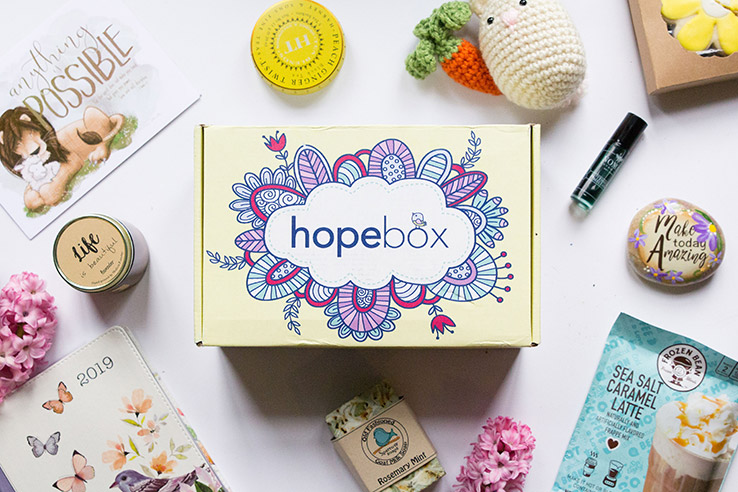 2. Inspirational giveaways and contests
"Especially during COVID right now, we know that the shopper has been looking for different ways to be inspired — whether that be through recipes or activities or ways just to make ordinary moments more special…"

Lauren Foltz, senior manager of holistic shopper insights at Hershey. (source)
Make YOUR consumer feel special by considering giveaways and / or social media contests. You can have customers sign up for these contests by agreeing to sign up for your mailing list or newsletter; two birds with one stone. This will then direct your followers from the online platform to your physical store. It can also increase your visibility on social media and make your store more recognizable. You could also create a short Easter game like a virtual egg hunt to make your promotions more fun. You can even encourage your customers to vote between products to learn their preferences so you can adjust your communications to match their needs. Then you can encourage the winners to share their prize or experience on social media for some good old word-of-mouth marketing. Remember, the goal with this year's Easter retail marketing is to make your customers feel special.
You can use TAKU's 360° real-time customer view to see your customers' sales history in real-time so you can target a specific audience. If your customers are heavy social media users, use our built-in Facebook or Instagram feeds to sell directly to your followers. You can get a pretty clear overview of their total relationship with your business, across all channels, in store and online.
3. Launch remarketing campaigns for Easter retail marketing
Holiday retail marketing is a great opportunity to win back past visitors as well. You can use Facebook "retargeting" ads to attract old visitors back to your website. You will need to set up a Facebook pixel on your website to do this. The retargeting ads can showcase your Easter offers & promotions. You could also show different offers to people who have interacted with your website before. For the best results, retarget past website visitors who added items to their cart but never checked out. After all, nearly 70% of online shopping carts are abandoned without finishing the transaction (source: Baymard Institute). You can also target shoppers who have engaged with you on social media during the previous weeks. In a nutshell, you want to get customers to come back and finish the sales they started.
TAKU can simplify this entire process for you. Our built-in abandoned cart saver will help you recapture those pesky cart abandoners! The entire automated process will leave you worry-free.
Experiential retail continues to grow in importance
The competition in physical retail grows daily. Experiential retail is a way for you to make your business stand out. Create unique and memorable in-store experiences by focusing on community, events, and your potential & existing customers' interests. This way, instead of only aiming to increase sales revenue, you'll also deliver enjoyable experiences that build brand affinity.
Let's say you sell sustainably made cookware. You could create a community-building opportunity in store by hosting a mix-and-mingle experience with other businesses that create products for a similar audience. For example, you could invite a chef, a tableware brand, a local farmer, and a brand that makes 100% natural sauces or seasoning to participate in the event.
All the brands involved can display their products. So as the shoppers are experiencing the awesome products, they can also make purchases.
Depending on the point of sale (POS) used at your store, you can review your customer profiles to get an overview of purchase history and interests that can help inform your strategy to create the in-store experiences your customers are looking for.