Many store owners face the same dilemma and they often phrase it like this: "How do I drive more foot traffic to my physical store?"
As 87% of shoppers begin their product searches online, building an online presence is a great place to start!
What Does it Mean to Have an Online Presence?
The term online presence is often confused with the existence of an online store or website. However, they are two completely different things.
Simply put, a strong online presence means that shoppers can easily find you online.
It is much more than just your website or online store – it is your entire existence on the web! This includes your social media, shopper reviews, local listings/directories, your ranking in search results etc.
Why Does My Retail Store Need an Online Presence?
It's no secret that today's shoppers spend a significant amount of time online.
The majority of shoppers start their product searches online but end up purchasing in-store, giving rise to the trend of Research Online, Purchase Offline (ROPO).
So in order to stay relevant and meet shopper expectations, retailers must have a strong online presence.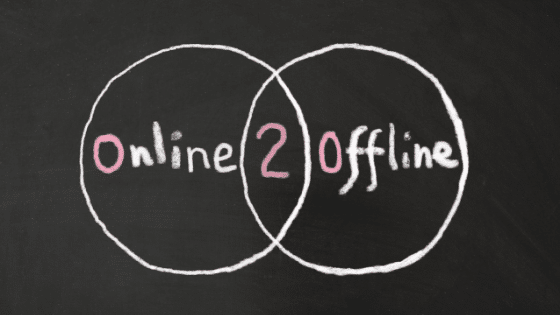 5 Ways To Increase Your Store's Online Presence
1) Google My Business (GMB)
Google My Business is one of the most effective ways to increase a retail store's online visibility. So, if you are a local store owner looking to build an online presence,creating a GMB profile is the first step you should take!
Why?
Because most shoppers conduct online searches with location in mind. In fact, 4 in 5 shoppers use search engines to find local information.
This is why Google My Business is so important. As Google wants to display the most relevant information, it will always display search results based on a user's location.
For example, if you decided to Google "pet store", the GMB profiles of local pet stores in your area would appear.
This means that by creating a GMB listing, you can easily target local shoppers in your area.
And the best part? It's completely free!
By having a complete and accurate GMB profile, the greater your chances are of ranking higher in both Google Search and Google Maps.
Learn more about the benefits of Google My Business here.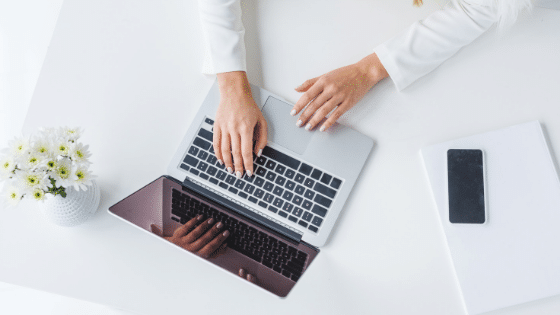 2) List Your Products Online with Google Shopping
According to Think With Google, 4 in 5 shoppers prefer to have ads customized to their city, zip code, or immediate surroundings.
This may be due to the fact that increasingly, shoppers are searching for products online and subsequently making purchases in store.
In fact, 32% of shoppers visited a store or made a purchase due to location based ads.
This is why Google Shopping is one of the most important tools available to retailers – especially to those who are looking to increase their online presence.
Google Local Inventory Ads (LIAs) give retailers the ability to display their local, in-stock merchandise at the exact moment that a relevant product search is made.
Once a shopper clicks on the ad, they are redirected to your store's page. Here, they can view your in-stock inventory, current promotions, store location, directions, and store hours.
By implementing Google Shopping Ads in your online business strategy, you can increase your online visibility while driving more foot traffic to your physical store!
Click here to learn more about Google Shopping.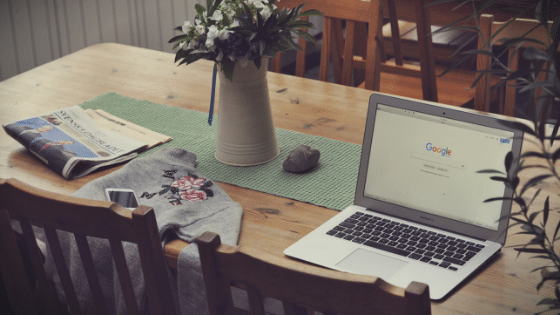 3) Social Media
Social media is key to building a strong online presence. With almost half the world population using social platforms (over 3.48 billion people worldwide), it has become an effective, fast, and inexpensive way to reach target shoppers.
According to PWC, 61% of shopper purchasing decisions are influenced by social media!
Social media also gives retailers the ability to engage with shoppers on a personal level. And 80% of shoppers are more likely to make a purchase when brands offer personalized experiences.
So whether you choose to use unpaid (organic) or paid social media tactics, it is a great way to boost online visibility and store sales.
You can start by posting attractive content on social media platforms such as Instagram, Twitter, Facebook, Youtube, Pinterest, and Google My Business. You may want to determine which platforms are best for your retail store. Determining the right social media platforms for your business depends on several factors – your target shopper, retail sector/industry, and business goals.
It's also important to post consistently in order to deliver relevant content to your shoppers. Posting regularly also helps in growing your following and online presence. Ideally, you should aim to update your social accounts several times a week.
Some good content ideas include:
Sharing appealing images of your products and store. Videos and images are proven to receive higher engagement than text-only posts.
Promote exclusive events,limited time offers, and promotions to drive traffic to your store.
Hold social media contests. Incentivize shoppers to follow your social accounts by making it a rule or condition of the contest.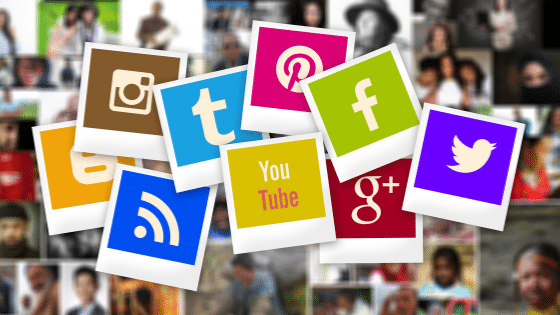 4) Customer Review Management
Increasingly, shoppers are relying on reviews to help them make purchasing decisions. In fact, 90% of shoppers read online reviews before visiting a business!
This is why customer review management plays an important part in building your online presence.
It establishes trust and credibility amongst target shoppers. This in turn, helps boost your online visibility and leads to more sales!
Here are a few tips for managing shopper reviews:
Respond to reviews (even the bad ones!)
Responding to customer reviews says a lot about your business – it shows that you are paying attention to the needs of your shoppers and that you care about providing good-quality customer service.
It's important to thank shoppers for leaving positive reviews. This often encourages other shoppers to leave a review as they know it will be read.
Don't feel discouraged by bad reviews! In the case that a shopper leaves a negative review, it is best to address it and resolve the issue. This way, potential shoppers will feel more comfortable doing business with you!
Incentivize shoppers to leave reviews
Oftentimes, shoppers do not like taking time out of their day to leave a review. So it's a good idea to incentivize these busy shoppers!
You can do so by offering every shopper who leaves a review a reward. Some good ideas include:
Offering shoppers a discount on store merchandise.
Holding a monthly contest – where every shopper who leaves a review will be entered for the chance to win a prize (a gift card or popular store merchandise etc.)
Giving out coupons/gift cards(for ex: $5, $10 ,15 off) that are only redeemable in-store.
It's important to be cautious when offering incentives! Some review platforms such as Yelp discourage incentivizing shoppers. So make sure you carefully read the guidelines of the platform(s) you choose to use.
Display reviews on your website
Review platforms don't have to be the only place where you leverage the positive thoughts and experiences of your shoppers.
Displaying shopper testimonials on your website can help establish credibility. When they are accompanied by photos, videos, and customer information, they are also highly persuasive.
Here is a great example of ACE POS leveraging positive reviews on their website: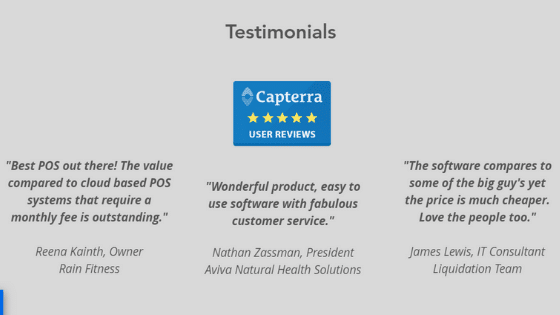 Anyone can make up a positive testimonial and attribute it to a fake name. Since the goal is to establish credibility, it is important to include the customer's full name, job role, company, a link to their website (if applicable), and other identifying information.
5) Make your Website "Mobile Friendly"
The majority of web searches are now being done on mobile devices rather than desktops or laptops. Meaning – shoppers have high expectations when it comes to mobile sites!
According to Think With Google, useful mobile experiences bring shoppers in-store. In fact, 76% of shoppers who search something on their phones for something nearby, visit a business within the next day.
Having a mobile friendly website also has a direct impact on your online presence. Mobile-friendliness is one of the key factors used by Google when deciding how to rank your website.
This is why it is so important that your website is optimized for mobile search!
You can check the mobile responsiveness of your website with Google's Mobile-Friendly Test.
At this point, you may be wondering : "how do I optimize my website for mobile users?"
Most website builders (Wix, Squarespace, etc.) provide mobile optimization – but it all comes down to what best suits your retail business. For an in-depth review of website builders for mobile editing, click here.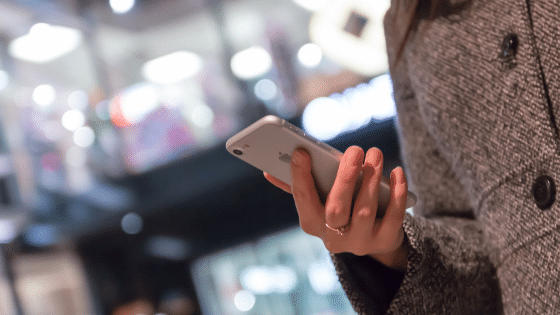 ---
We hope you found this article helpful!
Would you like to learn more about how to increase your retail store's online presence?
Good news- we are hosting a breakfast seminar exclusively for GTA store owners! We will be discussing how you can attract more local shoppers with POS technology among other important topics. To learn more about the event and to register, click here.
#retailmarketing #onlinepresence #increaseretailsales #builtforretail