What is Retail Merchandise?
Retail merchandise includes all of the products and items that are available for purchase at your store (shoes, pet food, jewellery etc.). It is also commonly referred to as inventory or stock.
What is Retail Merchandising?
Put simply, merchandising is how your products or inventory are displayed in your store.
But there is more to merchandising than just attractive displays.
It involves everything you do to sell your merchandise once a shopper steps foot inside your retail store – from selecting the right products to pricing and promoting them in ways that will attract shoppers
Why is it Important?
When shoppers step foot inside your store, the goal is to get them to make a purchase – obviously. And merchandising is a tool that gets shoppers closer to that purchasing decision.
Strong merchandising practices can be the difference between a highly profitable store and a struggling one.
The benefits of an effective merchandising strategy include: ​
Increased Sales
Cost Control
Maximized Retail Space
Satisfied and Loyal Shoppers
Increased Employee Productivity

Merchandising Strategies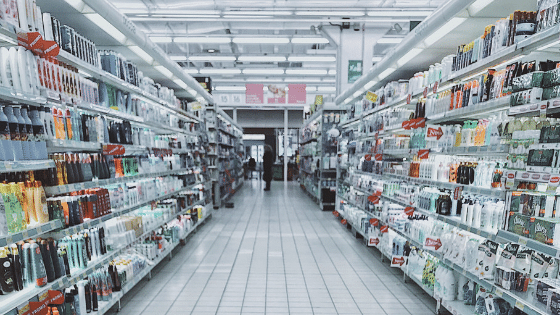 There are many ways to attract shopper attention and encourage purchases in store. Some popular strategies include:
Product samples and demonstrations
Cross-merchandising (placing similar items together)
Store signage (shelf signage, promotional signage)
Product displays (end-caps, dump bins, checkout counters etc.)
Effective store design (the layout of the sales floor)
Promotional merchandising (pricing, discounts, special offers etc.)
Stocked shelves (having the right products at the right time)


Tips for Creating Effective Displays
Merchandising is an art and a science – meaning that it has both visual and strategic aspects to it.
The visual aspect has to do with how well your displays grab the attention of shoppers. It's about making sure product displays appeal to the human eye.
While the strategic aspect has to with product and display arrangement. In other words, what products should be placed in each display and where.
Here are some tips for creating effective displays:
1) Display merchandise vertically rather than horizontally
It is more effective to display items vertically rather than horizontally. This means displaying similar products up and down your shelves rather than extending them across displays. By doing so, shoppers can find what they need by standing in one spot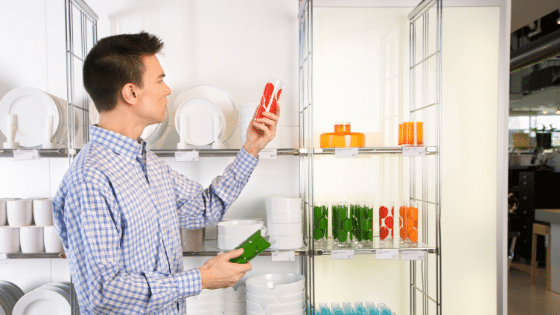 2) Keep merchandise at eye-level
As the saying goes, "eye level is buy level". This is one of the most popular concepts when it comes to retail merchandising. Eye-level is the best-selling height on every display – as it is the easiest height for shoppers to browse.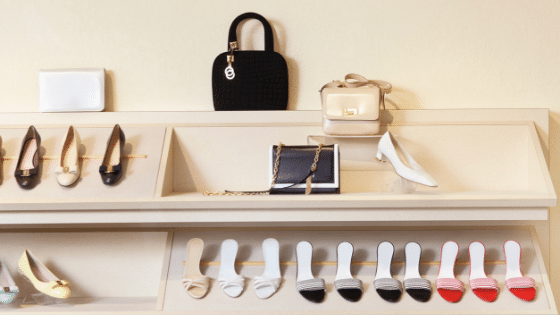 3) Use signage
There are many different types of signage when it comes to retail merchandising – outdoor signage, informational signage, directional (location) signage, and promotional signage.
Effective signage plays an important role in operating a successful retail business. It helps drive foot traffic while making it easier for shoppers to navigate your store. Without it, a poor shopping experience is probable.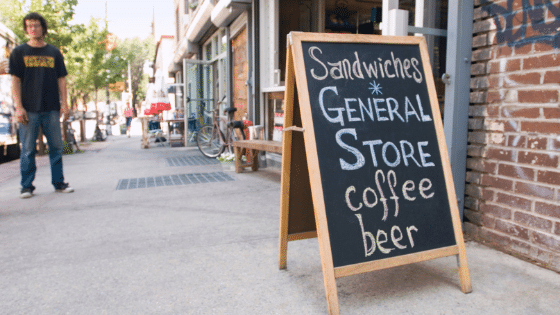 4) Display as much merchandise as possible
Fill your shelves with as much merchandise as possible. This will avoid backroom stock while giving shoppers the impression that you can meet product needs.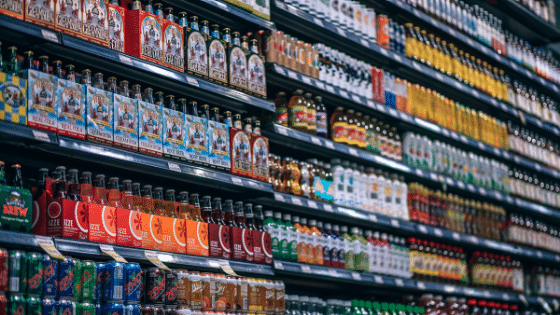 5) Make sure all merchandise is priced
Displays are ineffective if you do not have clear and easy to locate price tags on your merchandise. So ensure all items are priced and that prices are consistent throughout your store. Shoppers are likely to get frustrated without proper product and pricing information
6) Cleanliness is key
Make sure your retail space is clean and organized. This will ensure that you are creating an appealing shopping experience for your customers.
A clean retail space will also attract shoppers and result in repeat visits. Cleanliness in your retail space includes a clean storefront (window displays, front doors etc.), fresh floors and shelves, and neatly stacked product displays.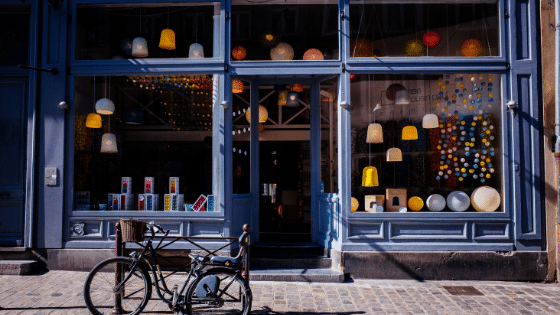 7) Use loss leader pricing
This is when you sell products at below cost (or minimum profit margin) to entice shoppers to make a purchase. It's important that you place your loss leaders at the back of the store.
This way, shoppers are encouraged to walk past other product displays in order to reach the "loss leader". The intention behind this tactic is to drive sales of higher margin products in your store.
Loss leader pricing often leads to impulse purchases and is commonly used by popular grocery chains. For example, most grocery stores use milk or eggs as a loss leader. As shoppers have to walk to the very back of grocery store to purchase these items, it is highly unlikely that it will be their only purchase.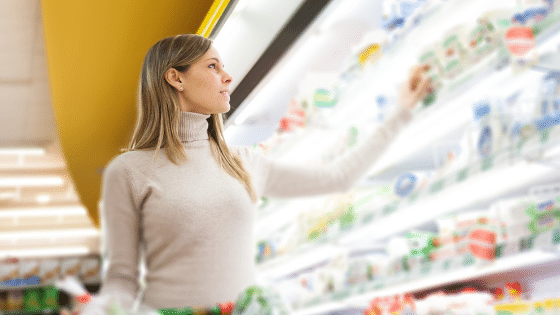 ---
We will be posting more merchandising tips in the upcoming weeks! Subscribe to our blog to stay updated on merchandising trends, strategies, and industry best practices.
#retailmerchandising #merchandisingdefination #merchandisingtips #retailmarketing