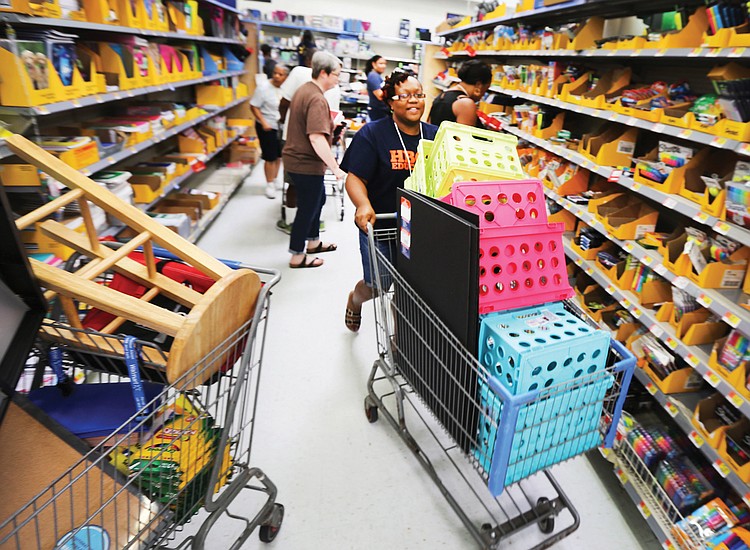 As the infamous Staples ad campaign once exclaimed, "it's the most wonderful time of the year". No, they weren't talking about Christmas time – they were talking about back-to-school season! It's one of the most exciting times for retailers as shoppers are out and about looking for great savings as they or their kids are heading back-to-school. It's always important to get prepared as soon as possible, so here's how to prepare your retail store for back-to-school season.
What are people looking for this back-to-school season?
It's no surprise that inflation is on the minds of most shoppers today. As the cost of living continues to soar, people are reviewing their budgets. In fact, over 75% of parents are shopping based on school provided lists and will be budget-aware. What does this mean for retailers? Well it's an ideal time to use in-store displays to show off promotions and deals. Make sure your customers realize the savings they could gain from your deals. This will encourage impulse purchases.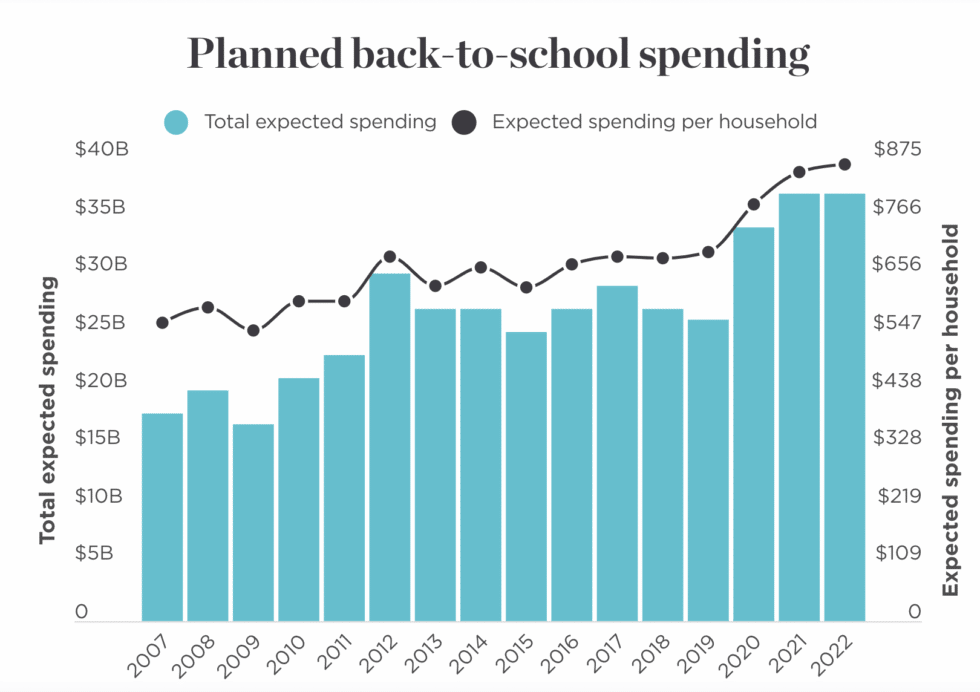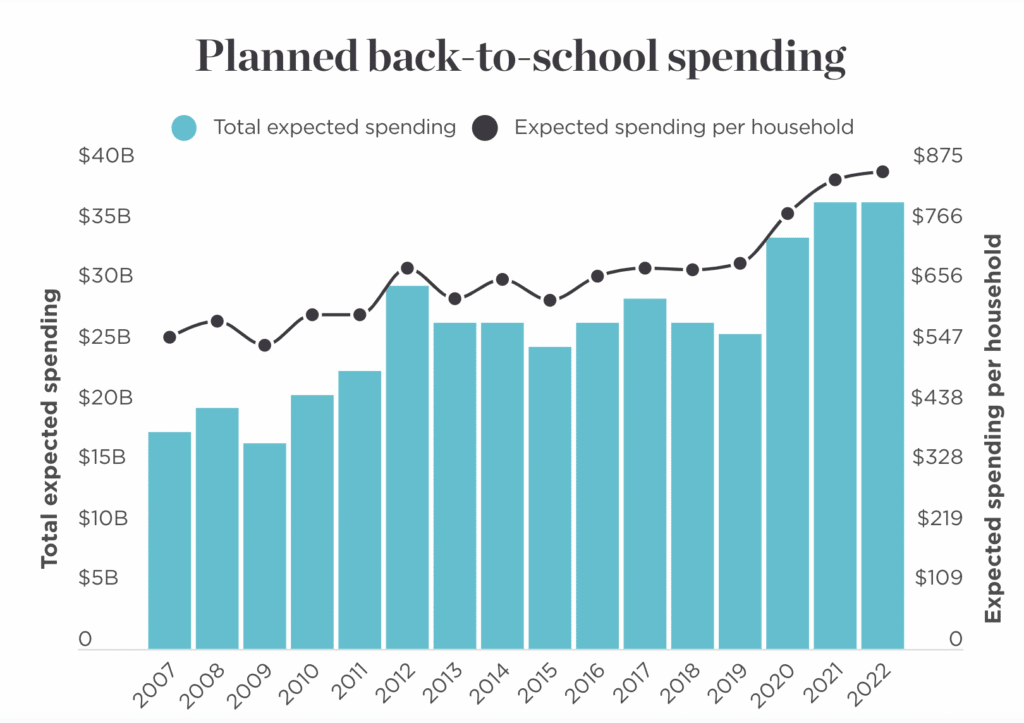 Households surveyed revealed that average spending per student is expected to rise by 8%. Reaching around $661 of spend per student. This means retailers are going to have to work to earn their share of back-to-school budgets. Back-to-school sales aren't growing as much as last year, but they are still growing regardless as life transitions back to normal after the pandemic.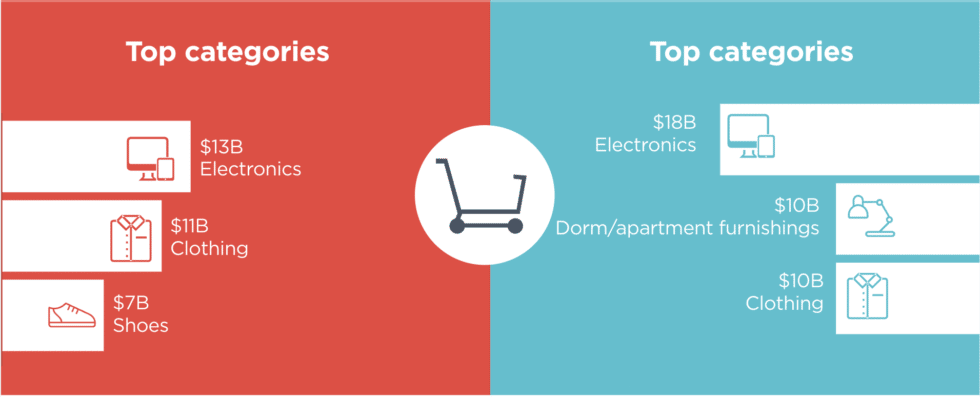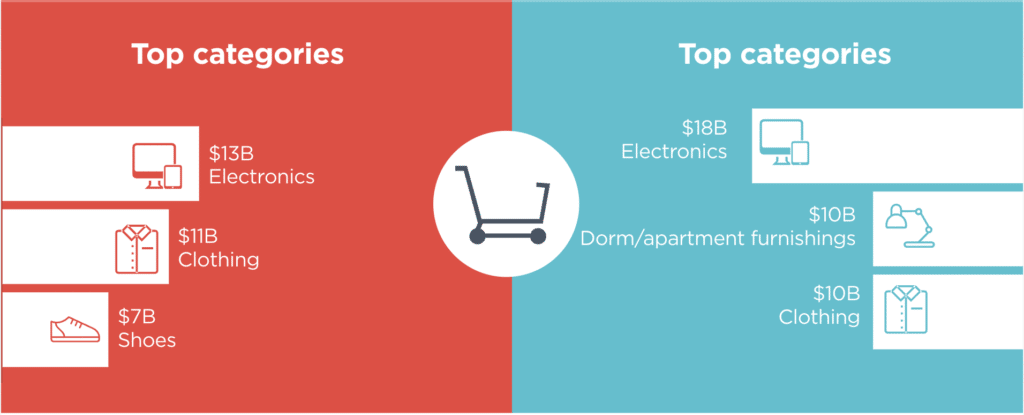 Back-to-school tax holiday
Saving money is getting harder and harder, so state governments have decided to get involved this back-to-school season. For example, in the US, 18 different states are participating in tax holidays to help parents save on school supplies. Below is a list of the states participating. Learn more here.
States participating in a back-to-school tax holiday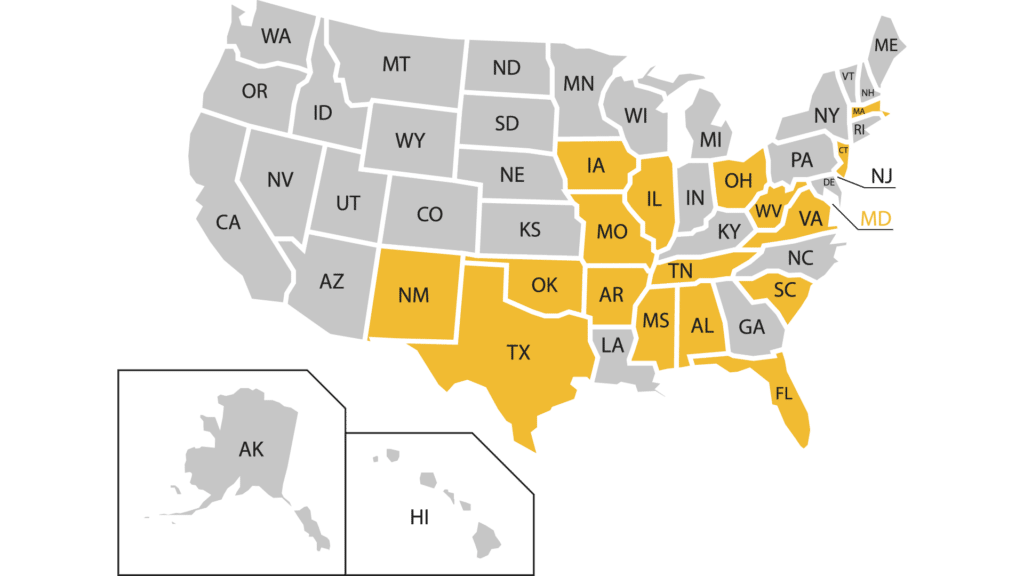 Alabama
Arkansas
Connecticut
Florida
Illinois
Iowa
Maryland
Massachusetts
Mississippi
Missouri
New Mexico
Ohio
Oklahoma
South Carolina
Tennessee
Texas
Virginia
West Virginia
If you are a retailer in one of these states, you should try to coordinate your store promotions with the tax holidays. This will ensure the best back-to-school excitement.
Students aren't the only ones
You should keep in mind that students aren't the only ones looking for great back-to-school deals. Teachers and school administrative staff are also in the market for supplies! Make sure you offer deals on the types of items they would also be looking for. Things like coffee mugs, tote bags, class room supplies, etc. You can also offer specific deals for teachers. Give them discounts for certain supplies unique to their needs.
Preparing for the masses
Since many businesses deal with large waves of customers during back-to-school season. You and your business need to be prepared for the rush. You will need to make sure that you are stocked up with inventory. Having a POS which can help you keep track of inventory is a huge help! You should also consider whether you need to place restrictions on certain products. This could mean limiting customers to certain quantities of items.
You will also want to consider whether your physical store can handle a large amount of foot traffic at once. Do you need to limit the number of customers inside the store? Do you need to readjust shelves / displays to accommodate customers? Can you handle large lineups of customers? If you're dealing with a staffing shortage like many businesses everywhere, technology solutions such as self-checkout kiosks can help you speed up sales while keeping your labor costs down.
Make sure people know about your deals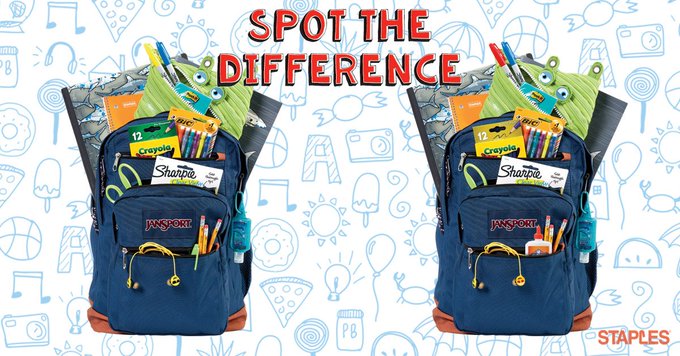 There's no point in preparing awesome back-to-school deals and promotions if no one knows you're offering them. So you will need to advertise them. There are many ways to advertise your sales. For instance, you could send out flyers (a classic strategy), run paid social media or Google local inventory ads. Another great strategy for smaller local businesses is to find local Facebook groups or to boost on Facebook Marketplace which is popular for local search. You can easily share your back-to-school promotions on said groups.
Back-to-school season is an exciting time for many retailers. This year, to earn your share of the shoppers' limited budget, you will need to be prepared. Plan in advance, offer great deals earlier, and make sure people know about your promotions in as many channels as possible. But also keep in mind how you're helping to ease some of the financial burden for families facing times of struggles.
---
Simply showcasing your inventory online is another great way to drive customers to your store. This is a tactic that will be even more useful for back-to-school season. With TAKU you can easily have your inventory shown online. To learn more click on the banner below!