With the start of autumn, retailers are beginning to prepare for the most important sales period of the year – the holiday season.
Each year, the holidays usually present retailers with the same set of challenges – increased demand, in-store and online traffic surges, higher rates of retail crime, and supply chain pressures etc.
But due to the COVID-19 pandemic, the 2020 holiday season is going to be different. The signs of a second wave means that merchants face new obstacles after arguably the toughest retail season in recent history. From physical distancing restrictions to changing consumer behaviour and a deepening recession, the next few months are full of uncertainty.
How COVID-19 Will Impact the Holiday Season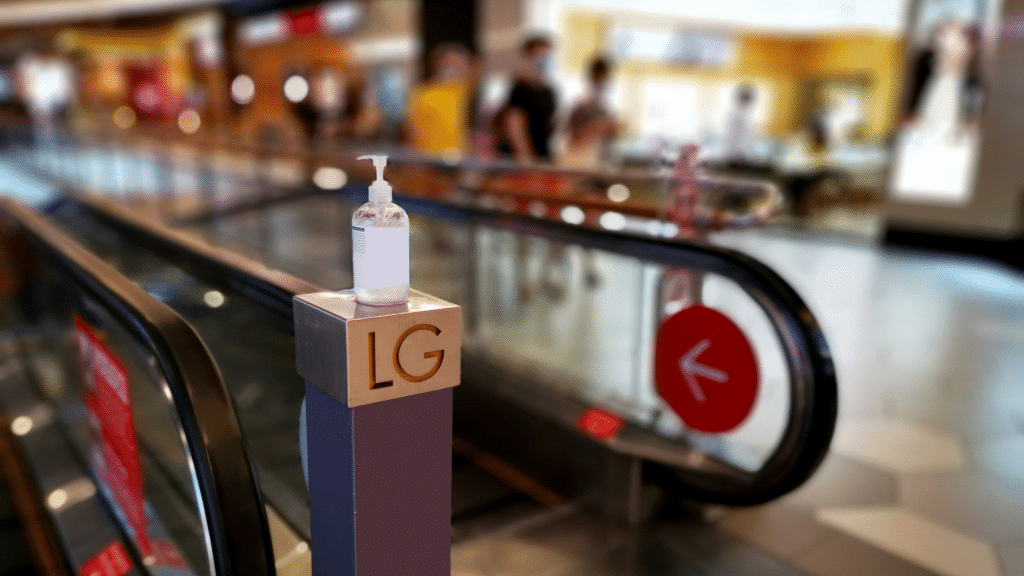 According to Google, more than a third of U.S.shoppers who normally shop in store for Black Friday say they won't this year. And half of U.S. shoppers say that the pandemic will affect how they'll shop for the holidays this year. Clearly, a lot is going to change this holiday season.
Here are some of the biggest changes we can expect:
Shoppers are now looking for safer, digitized ways to shop in-store which means that retailers need to rely on digital strategies in order to stay relevant to their customers. Below, we discuss key trends and how retailers can respond and plan for a successful holiday season.
How Retailers can Prepare for the 2020 Holiday Season
Increasingly, the holidays are a heavy online-shopping season. As a result of the pandemic, this year shoppers are expected to discover and buy online even more. According to Google, availability and local convenience have become priorities for shoppers. Due to the pandemic, 66% of shoppers will shop more at local small businesses and 67% of shoppers said they plan to confirm online that an item is in stock before going to buy it.
Whether you're just starting out or have been selling online for a while now, you need to invest in your "Digital Storefront". But what is a digital storefront? Your digital storefront is how your business is represented online. Sometimes it is referred to as "online presence" or "web presence". It's very similar to the concept of a real storefront in the physical world – the way people walking by your store would see your signage out front, or where you are located in the neighbourhood. A digital storefront is the electronic representation of your business on the internet. While some might combine digital storefronts with e-commerce, we deliberately keep it separate because there are multiple stages to "being online".
Many businesses are worried about digitizing as they are worried about the amount of time it will take to start going online. But it's important to remember that "digitization" can actually be broken down into 5 steps and it's possible for merchants to move online one-step at a time.
Invest in your Digital Storefront
With the potential of pandemic-related restrictions, it is crucial for retailers to be discoverable online this holiday season. Given the likelihood that the growing customer preference for shopping locally will continue into the holidays, retailers should take advantage of digital marketing strategies that target nearby shoppers.
Google My Business: The first step of going online isn't about selling online immediately. It's about making sure that your business can be found online by local shoppers. Make sure that you take full advantage of all available foot traffic by keeping up-to-date store hours and contact details online. You can keep this updated yourself manually or manage it directly in an integrated point-of-sale solution.
Google Retail Listings: Even if you're not selling online yet, you can show potential shoppers what you carry in-store. Consider using an integrated all-in-one retail management platform such as TAKU to show what's on your shelves with automated product feeds that show exactly what's in stock without any extra work. And if you're in an area that already offers it, integrated merchants can unlock valuable free advertising with free Google Retail Listings that show up based on what nearby shoppers search for online.
Invest in your Online Store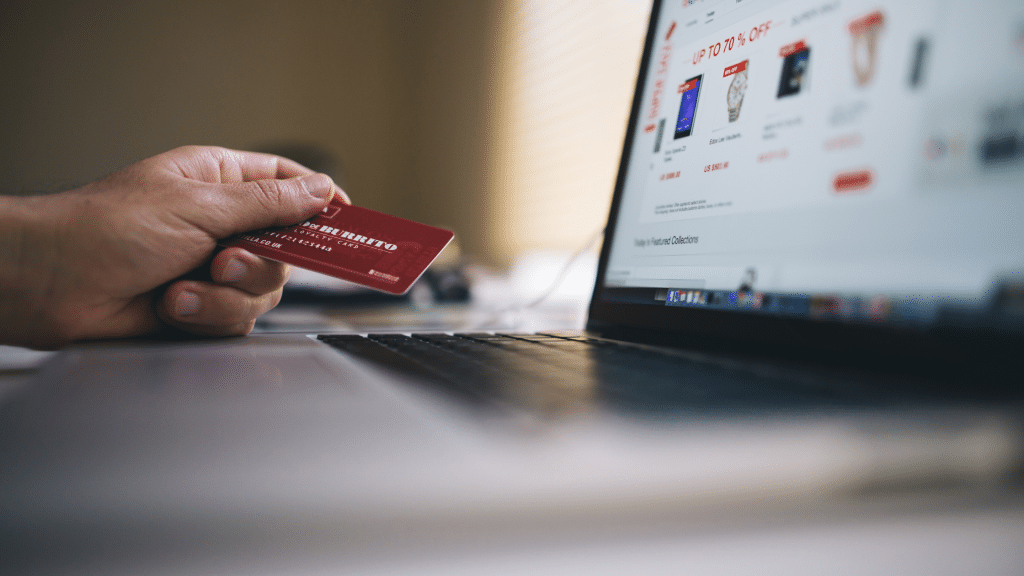 Being found by local shoppers is half the battle. But the pandemic has more people shopping online for the first time for products that they would normally buy in-store. Of course, depending on the type of store you have, starting an online store may not be that easy. Common issues faced by physical stores looking to sell online include:
Missing product descriptions and images
Incorrectly structured products (e.g. variables, matrix, etc.)
Lack of funds, resources or skills to manage an e-commerce store
Heavy, fragile or regulated products that are unsuitable for shipping
Uncompetitive pricing and offers compared to large retailers such as Amazon
Inaccurate inventory quantities
Lack of store POS integration options
Yet according to Google, 1 in 4 shoppers went online during the lockdown to purchase something they would normally buy in-store. As a result, some retailers experienced holiday-like traffic and sales via online channels during the first quarter of 2020.
This indicates that during the pandemic – and likely once it's over – if your store doesn't offer online checkout, you will lose access to an increasing number of online shoppers.
Industry experts are predicting that this trend will continue into the holiday season, with retailers expecting higher levels of digital traffic and orders compared to last year. Around 75% of U.S. shoppers said they will shop online more for the holidays than they did in previous years, and a similar number said they would browse for gift ideas online and not in-store.
At TAKU, the founders have all worked in retail and support retailers every day. We understand the struggles of trying to operate while understaffed. But just as there are ways to more easily manage your digital storefront, there are things that every retailer can do to start selling online step-by-step including:
Expect to launch with fewer products and add new items over time to build your full online product line. Many traditional merchants think that selling online is the same as loading the shelves of a physical store. And so, many of them will hold back from launching their online stores until all of their products are properly loaded with great images. If you're running an established business, you know how long it took to build your existing product listing. So naturally, it can take a much longer time than expected to prepare product information for an online store. But in comparison to a physical store, it's perfectly reasonable to launch with several hundred products and add new ones every day. In fact, telling customers that "NEW items are being added daily!" can be a great way to remind them to keep coming back.
Selling online doesn't equal delivery. E-commerce is often associated with online orders for shipment but e-commerce can just be used as a way to take orders online. Delivery to local customers can be expensive (the cost of packing orders, shipping costs and the risk of damages) and a poor experience for the customer (packages frequently delayed in transit during the pandemic). Shipping online orders can also be a hassle for busy stores when you don't have store space and materials to pack orders. This is why we often recommend that merchants start with curbside or in-store pick-up in the beginning if they don't have the resources to handle packing, shipping issues or even local delivery.
Use e-commerce to drive store traffic. Many of our customers are established stores that have a great local customer base. Don't encourage customers to ship products at the expense of your physical store. Encourage them to visit the store or pickup so that you can offer customer service and showcase impulse items to increase your margins.
Retailers looking to prepare for the surge in online traffic this holiday season should focus on their omnichannel strategy. This means:
having a flexible and scalable solution that will help provide shoppers with a seamless shopping experience across all channels – from online and social media to in-store.
increasing ecommerce site performance – 91% of shoppers leave an ecommerce site if the pages are too slow to load.
moving legacy systems to the cloud to accommodate higher traffic and generate higher sales. Cloud retail POS software gives retailers the flexibility to scale their operations up or down with demand peaks. And they can do so without costly upfront investments or software updates that often come with traditional legacy systems.
Optimizing website performance by focusing on the customer experience.
Improve Inventory Visibility Across all Channels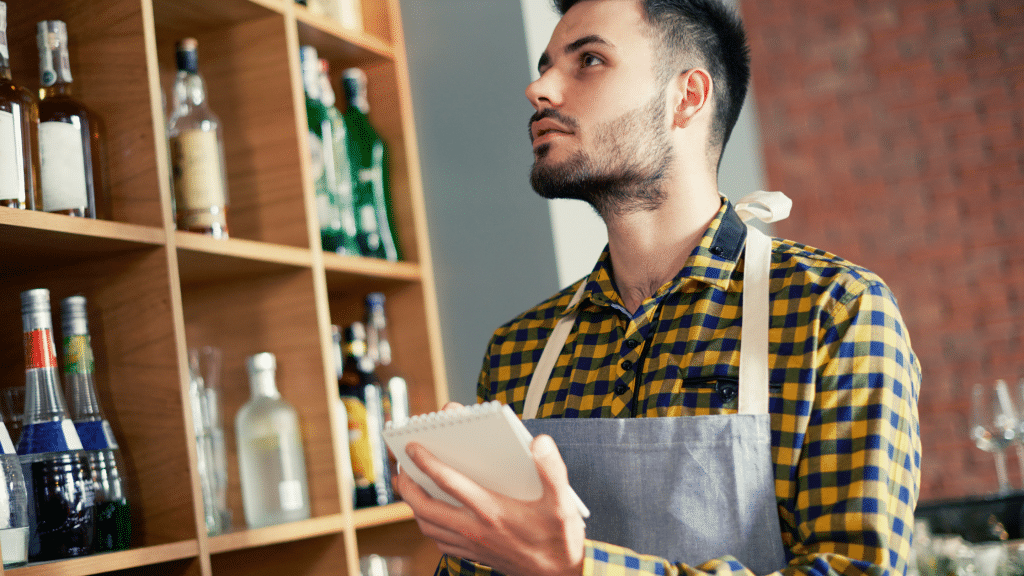 The customer journey has become increasingly omni-channel due to the pandemic. Shoppers are now using more devices to browse and are expecting contactless ways to purchase and receive their products. Specifically, the COVID-19 outbreak has given rise to new fulfillment methods such as curbside pickup, in-store appointments, contactless local delivery, and "click-and-reserve".
According to retail experts, these new behaviours are here to stay. In fact, 47% of shoppers said they'll use options to buy online, pickup in-store this holiday season. Additionally, 53% of shoppers that plan to shop during the holidays said they'll choose to shop at stores that offer contactless shopping.
With the rise in new fulfillment methods and omni-channel shopping, retailers need to improve their inventory visibility. Earlier this year, stock-outs of high demand products caused searches for "in-stock" products to grow globally by 70%. This means that customers are looking for real-time updates on store product availability.
Modern cloud software can provide real-time updates on stock levels across all channels, improving inventory accuracy and helping retailers avoid the risk of stock-outs and excess merchandise.
Prepare for Traditional Delivery Providers to Exceed Capacity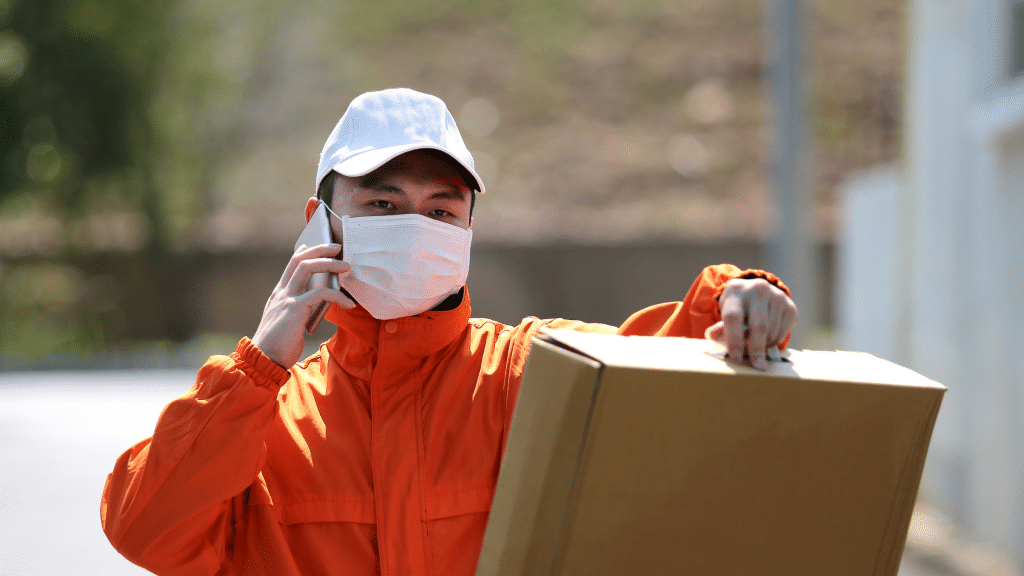 Retail experts are predicting that the ability for products to arrive on time this holiday season will be constrained by factors related to COVID-19. These factors include a surge in online orders and the implementation of social distancing measures in distribution centers.
As we saw earlier in the pandemic, surges in ecommerce impacted shipping capacity and delivery windows, creating big supply chain disruptions. Retailers need to prepare for this possibility as to not risk customer aggravation with gifts not arriving in time for the holidays.
Store owners can prepare for delivery issues by doing the following:
Providing real-time inventory visibility across all channels, as discussed earlier.
Use stores as fulfillment centres. Train employees to be fulfillment gurus – this includes training them to both pack and deliver parcels locally.
Incentivize customers to use contactless fulfillment options rather than shipping. Make sure to communicate with customers about alternative fulfillment options early on and pass on cost savings.
Conclusion
The unprecedented nature of this year is expected to produce a holiday season unlike the past. Retailers can prepare by adapting to new consumer channels and shopping habits, as outlined in this post.
---
We hope you found this article helpful!
Subscribe to our blog for more helpful retail tips.